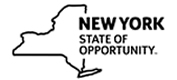 Motor Vehicle Representative - Upstate
Written Test To Be Held

November 18, 2017*
You may be assigned to Saturday or Sunday.
Please refer to the information below.

Applications Must Be Submitted or Postmarked By

October 04, 2017
Exams Included on This Announcement
Exam Number
Exam Title
Salary
Salary Grade
Non−Refundable Processing Fee (Waivers available)
26-286
Motor Vehicle Representative - Upstate
$35,344
G-9
$25
26-287
Motor Vehicle Representative - Upstate (Spanish Language)
$35,344
G-9
26-435
Motor Vehicle Representative - Upstate (Chinese Language)
$35,344
G-9
26-436
Motor Vehicle Representative - Upstate (Creole Language)
$35,344
G-9
26-437
Motor Vehicle Representative - Upstate (Italian Language)
$35,344
G-9
26-438
Motor Vehicle Representative - Upstate (Korean Language)
$35,344
G-9
26-439
Motor Vehicle Representative - Upstate (Manual Communications)
$35,344
G-9
26-440
Motor Vehicle Representative - Upstate (Russian Language)
$35,344
G-9
*Due to the size of the candidate population for this test date, you may be assigned to either a morning or afternoon session on Saturday, November 18, 2017, Sunday, November 19, 2017, or Saturday, December 2, 2017 to take your test. Your admission notice will tell you where and when you are scheduled to appear. You cannot request a day or time in advance or change your scheduled day or time. If you do not receive your admission notice by November 15, 2017, see "ADMISSION TO EXAMINATION" on the last page.
IMPORTANT: Unless waived, you must pay the non-refundable processing fee. For information on fee waivers, visit https://www.cs.ny.gov/examannouncements/types/oc/appinfo.cfm##Fee. It is important that you verify that you entered the correct examination number and title on your online or paper application prior to submitting. If you apply online, you should immediately review your email confirmation notice to verify that you applied for the correct examination. If you do not receive a confirmation number after submitting your online application, your application was NOT received by the Department of Civil Service. No late applications will be accepted after the filing deadline has passed.
THE LISTS RESULTING FROM THESE EXAMINATIONS WILL BE USED FOR VACANCIES IN THE COUNTIES OF ALBANY, BROOME, ERIE, GREENE, MONROE, ONEIDA, AND ONONDAGA.
(County-operated offices do not use these eligible lists when filling vacancies.)
Candidates must have a high school diploma or high school equivalency diploma on or before November 18, 2017 in order to be admitted to the written test. Passing candidates, invited to job interviews, will be required to provide proof of education and experience at the time of interview. Candidates who cannot demonstrate how they meet the Minimum Qualifications, will not be considered for appointment and their name will be removed from the eligible list.
Minimum Qualifications
On or before November 18, 2017, you must have graduated from high school or have earned a high school equivalency diploma AND you must have:
Either 1. one year of full-time experience in a position involving extensive face-to-face interaction with the general public where your primary responsibility is communicating effectively to resolve customer's issues and/or problems; explain programs/services, policies, or procedures; OR reconciling accounts.
Or 2. one year of full-time experience in a position involving substantial telephone customer service experience in a call center environment where your primary responsibility included: providing information concerning or explaining programs/services, policies and/or procedures; obtaining detailed information from clients; resolving problems; OR reconciling accounts.
Or 3. 30 semester credit hours of college-level study AND 6 months of extensive face-to-face interaction OR 6 months of substantial telephone customer service experience as detailed above.
Definition: For the purposes of this examination, the general public is a broad range of people NOT limited to a specific group of the public.
Examples of Non-Qualifying Experience: Experience as a geriatric ward aide, school bus driver, forms processor, or home care aide would NOT be considered experience with a broad range of the general public. Experience limited to scheduling appointments, making reservations, processing correspondence, forwarding calls, or as a telemarketer is NOT considered qualifying experience.
IMPORTANT: It is important to describe in detail the kind of service and information you provide to the general public on a face-to-face basis OR in a call center environment. Omissions or vagueness will not be interpreted in your favor.
If you expect to meet the college-level study educational requirements by June 30, 2018, you can be admitted to the written test, but you cannot be considered for appointment until you submit proof of successful completion of the educational requirement to the Appointing Authority at the time of the employment interview. Failure to meet the educational requirements by June 30, 2018 may result in your removal from the eligible list.
WORKING CONDITIONS: Motor Vehicle Representative and Motor Vehicle Representative (Various Language Parenthetics) positions involve continuous contact with the public where you would be processing complex and varied transactions and/or providing detailed information to large numbers of people. In the performance of these assigned duties, you may interact with uncooperative or sometimes hostile individuals. You would be expected to act in a calm, courteous, and reasonable manner even under very difficult, highly stressful, and at times, confrontational circumstances. Due to the volume of work and the incidence of contact with upset customers, there is significant stress associated with these jobs. You may be required to continuously move throughout the reception area amongst the general public to greet customers, identify their needs, and provide information or instructions that direct them to the most effective point of contact. At times, you may be required to work beyond the end of your scheduled shift. In most Department of Motor Vehicles offices, you would be scheduled to work evening hours at least once a week.
Notes
Your college credit or high school diploma must have been awarded by a regionally accredited college or university, high school or educational institution, or one recognized by the NYS Education Department as following acceptable educational practices. If your college credit or high school diploma was awarded by an educational institution outside the United States and its territories, you must provide independent verification of equivalency. You can write to the Examination Information Desk of the NYS Department of Civil Service for a list of acceptable companies who provide this service. This information can also be found on the Internet at http://www.cs.ny.gov/jobseeker/degrees.cfm. You must pay the required evaluation fee. If you are applying on the Internet, you must mail the independent verification of equivalency to the New York State Department of Civil Service, Albany, New York 12239. Attention: S2/MPR.
Although promotion examinations are being held, it is expected that appointments will be made as the result of these examinations open to the public.
If you are eligible for appointment from a promotion list, you may not be appointed from the lists resulting from these examinations open to the public.
If you submit an application for any of the language parenthetic exams, an application will automatically be submitted for you for No. 26-286 Motor Vehicle Representative - Upstate at no additional cost.
Open-competitive examinations are also being held to fill positions in the Downstate region of New York. If you meet the minimum qualifications, you may also be admitted to the following examinations: 26-284, 26-285, 26-441, 26-442, 26-443, 26-444, 26-445, and 26-446. You will be required to submit a separate, non-refundable processing fee of $25. See examination announcement for additional information.
Appointment from any Motor Vehicle Representative eligible list will inactivate your name for consideration for appointment from all other Motor Vehicle Representative eligible lists.
Language Proficiency: If you pass the examination and are considered for appointment to one of the language parenthetics, you will be required to demonstrate your Chinese, Creole, Italian, Korean, Manual Communications, Russian, or Spanish language proficiency at a level that will ensure your ability to perform properly the duties of the position. Only enough candidates to fill current vacancies will be called to the proficiency test. In addition to the duties mentioned below, incumbents must be able to read, write and speak English and must be able to follow written and spoken instructions. Additionally, incumbents of Motor Vehicle Representative (Manual Communications) must be fluent in American Sign Language.+
Background Investigation: Because of the nature of the position, there is an investigative screening that may include a thorough character investigation. All convictions must be reported. Conviction of a felony or misdemeanor or any falsified or omitted information may bar appointment or result in removal after appointment. Each case is determined on its own merits, consistent with the applicable provisions of state and federal laws. The Department of Motor Vehicles will verify information provided by candidates, and fingerprint and conduct background investigations. Candidates considered for employment at the Department of Motor Vehicles' call center located in Greene Correctional Facility will also be subject to a fingerprint and background check administered by the Department of Corrections and Community Supervision.
Appropriate part-time and volunteer experience, which can be verified, will be accepted on a prorated basis.
New York State residence is not required.
The Positions
You may be assigned/rotated to these positions which exist in the New York State Department of Motor Vehicles' License and Registration issuing offices, a call center, the International Registration Bureau, the Title Bureau, or the Insurance Service Bureau. In addition, the Department of Motor Vehicles has a call center located at the Greene Correctional Facility (Greene County).
In order to be successful in these positions, you must be comfortable using a personal computer, be familiar with the Windows operating system, and be capable of using several applications running simultaneously. Other important traits include: interpersonal skills, friendliness, courtesy, accuracy, teamwork, respect, punctuality, and good attendance.
Duties
As a Motor Vehicle Representative or Motor Vehicle Representative (Various Language Parenthetics), you will have substantial in-person or telephone contact with members of the public seeking services or information regarding licenses, registrations, identification, testing, insurance, penalties, hearings, and related agency programs. You will be expected to effectively use a computer. You may be required to operate telecommunication consoles, cameras, cash drawer, photocopiers, fax machines, scanners, calculators, etc. You may be responsible for processing customer payments such as: cash, checks, credit card charges, and inventories of documents, license plates, registration stickers, and other security items. In an issuing office setting, the majority of your time will be spent assisting the public by greeting the public as they arrive in the office as well as in processing transactions by entering data on a personal computer using a keyboard and mouse. If assigned to a call center, you would wear a headset and would be expected to effectively answer telephone calls which are automatically and continuously distributed by a complex telephonic system. Telephone calls may be monitored for quality assurance.
Subject of Examination
There will be a written test which you must pass in order to be considered for appointment. The written test is designed to test for knowledge, skills, and/or abilities in such areas as:
Arithmetic computation with calculator - These questions test for the ability to use a calculator to do basic computations. Questions will involve addition, subtraction, multiplication and division. You may also be asked to calculate averages, to use percents, and to round an answer to the nearest whole number. You should bring with you a hand-held battery- or solar-powered calculator for use on this test. You will not be permitted to use the calculator function of your cell phone.
Coding/decoding information - These questions test for the ability to follow a set of coding rules. Some questions will require you to code information by converting certain information into letters or numbers. Other questions will require you to decode information by determining if the information that has already been converted into letters or numbers is correct. Complete directions will be provided; no previous knowledge of or training in any coding system is required.
Evaluating conclusions in light of known facts - These questions will consist of a set of factual statements and a conclusion. You must decide if the conclusion is proved by the facts, disproved by the facts or if the facts are not sufficient to prove or disprove the conclusion. The questions will not be specific to a particular field.
Public contact principles and practices - These questions test for knowledge of techniques used to interact with other people, to gather and present information, and to provide assistance, advice, and effective customer service in a courteous and professional manner. Questions will cover such topics as understanding and responding to people with diverse needs, perspectives, personalities, and levels of familiarity with agency operations, as well as acting in a way that both serves the public and reflects well on your agency.
Your final score must be 70 or higher in order to pass. Rank on the eligible list will be determined after adding any wartime Veterans' and Civil Service Law Section 85-a credits to your final passing score.
TEST GUIDE: A Guide to the Written Test for the Motor Vehicle Representative Series is available on the Department website at http://www.cs.ny.gov/testing/statetestguides.cfm.
Important: The Department of Civil Service and other state agencies may communicate with you through email correspondence. This may include the notification of your examination results and canvassing you for interest in appointment. It will be important for you to keep your email address, phone number and mailing address current by logging into https://www.cs.ny.gov/home/myaccount.
How To Apply
This announcement is for viewing purposes only.
If you do not receive a number after submitting your online application, your application was NOT processed.
Additional Information
New York State is an Equal Opportunity Employer
It is the policy of the State of New York to provide for and promote equal opportunity employment, compensation, and other terms and conditions of employment without unlawful discrimination on the basis of age, race, color, religion, disability, national origin, gender, sexual orientation, veteran or military service member status, marital status, domestic violence victim status, genetic predisposition or carrier status, arrest and/or criminal conviction record, or any other category protected by law, unless based upon a bona fide occupational qualification or other exception.
Appointment to many positions in State government require candidates to undergo an investigative screening. This may include a thorough character investigation, a Federal Bureau of Investigation Criminal Record History Check, a Child Abuse Registry clearance, or other similar procedures. Candidates may be fingerprinted and may be required to pay any necessary fees for that procedure. Depending on the nature of the job, the criminal convictions discovered, or any falsified or omitted information revealed, the investigative findings may bar appointment or result in removal after appointment.
Eligibility for Employment
You must be legally eligible to work in the United States at the time of appointment and throughout your employment with New York State. If appointed, you must produce documents that establish your identity and eligibility to work in the United States, as required by the federal Immigration Reform and Control Act of 1986, and the Immigration and Nationality Act.
Religious Accommodation
Most written tests are held on Saturdays. If you cannot take the test on the announced test date, due to a conflict with a religious observance or practice, check the box under "Religious Accommodation." We will make arrangements for you to take the test on a different date (usually the following day).
Reasonable Accommodations in Testing
It is the policy of the Department of Civil Service, in accordance with the New York State Human Rights Law and the Americans with Disabilities Act, to provide qualified persons with disabilities equal employment opportunity and equal opportunity to participate in and receive the benefits, services, programs, and activities of the Department. It is the policy of the Department to provide such persons reasonable accommodations and reasonable modifications as are necessary to provide equal opportunity. Persons with disabilities who require an accommodation to participate in an examination must note this on their application. Further information is available from the Test Administration Unit of the Department of Civil Service. In the Albany area, call 518-457-2487. Outside of the Albany area, call toll free at 1-877-697-5627. For TDD services, call NY Relay at 711 (requires a fee) or 1-800-662-1220.
Admission to Examination
Notice to appear for the test may be conditional as review of applications may not be made until after the test. If you have not received your notice to appear for the written test three days before the date of the test, call 518-474 6470 in the Albany area or toll free at 1-877-697-5627.
Multiple Examinations Scheduled for the Same Day
If you have applied to take a written test announced by either one or several local jurisdictions (county, town, city) scheduled to be held on the same test date as this written test, you must notify each of the local jurisdictions no later than two weeks before the test date to make arrangements for taking all tests at one test site. All tests will be held at the state examination center. For your convenience, contact information for all local civil service agencies is available on our website at: http://www.cs.ny.gov/jobseeker/local.cfm
Cell Phones or Electronic/Communication Devices at the Test Site
Do not bring cell phones, beepers, headphones, or any electronic or other communication devices to the test site. The use of such devices at the test site in the test room, hallways, restrooms, building, grounds, or other areas could result in your disqualification.
S2/TA1 MPR-dah
Issued: 9/1/2017
+ Revised Material: 9/28/2017
This announcement is subject to amendment or cancellation without notice. Do not copy it, or post it to any other site, but link to it instead.