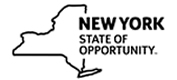 Sanitarians
Written Test To Be Held

June 10, 2023
You may be assigned to either Saturday or Sunday to take your test.
You cannot request or change your scheduled day.

Applications Must Be Submitted or Postmarked By

April 26, 2023
Exams Included on This Announcement

| Exam Number | Exam Title | Salary | Salary Grade | Non−Refundable Processing Fee (Waivers available) |
| --- | --- | --- | --- | --- |
| 26-917 | Sanitarian Trainee | $46,529 | Equated to SG-13 | $35 |
| 26-918 | Public Health Sanitarian | $49,202 | SG-14 | $35 |
| 26-919 | Senior Sanitarian | $61,270 | SG-18 | $35 |
| 26-962 | Principal Sanitarian | $79,325 | SG-23 | $40 |
You must review important information on the New York State Department of Civil Service COVID-19 policy that applies to all candidates sitting for in-person Civil Service examinations being administered at a New York State test center. You can access our full policy on the Department of Civil Service website.
Due to current testing space limitations, candidates may need to travel to a test site to take this examination. Candidates will be notified of their test site location on their admission notice.
Appointees who work in the five boroughs of New York City or in Nassau, Suffolk, Rockland, or Westchester Counties will receive an additional $3,026 annual downstate adjustment. Appointees who work in Dutchess, Orange, or Putnam Counties will receive an additional $1,513 annual mid-Hudson adjustment.
Minimum Qualifications
On or before June 10, 2023, you must have:
For Exam No. 26-917: A bachelor's degree including or supplemented by 30 qualifying* semester credit hours.
For Exam No. 26-918:
Either 1. A bachelor's degree including or supplemented by 30 qualifying* semester credit hours and one year of experience in environmental health protection**;
Or 2. A master's degree including or supplemented by 30 qualifying* semester credit hours.
For Exam No. 26-919:
Either 1. A bachelor's degree including or supplemented by 30 qualifying* semester credit hours and two years of experience in environmental health protection**;
Or 2. A master's degree including or supplemented by 30 qualifying* semester credit hours and one year of experience in environmental health protection**.
For Exam No. 26-962:
Either 1. A bachelor's degree including or supplemented by 30 qualifying* semester credit hours and three years of experience in environmental health protection**;
Or 2. A master's degree including or supplemented by 30 qualifying* semester credit hours and two years of experience in environmental health protection**.
*Qualifying semester credit hours include: animal science, biochemical engineering, biochemistry, biological sciences, biology, biophysics, chemical engineering, chemical science, chemistry, civil engineering technology, conservation biology, earth science, ecohydrology, electrical engineering, electrical science, emergency management, engineering science, engineering technology, environmental biology, environmental engineering, environmental health, environmental science, environmental studies, fire science, geochemistry, geology, health physics, health science, industrial hygiene, mechanical engineering, medical science, medical technology, microbiology, natural sciences, nursing, occupational health, occupation health and safety, physical science, physics, pre-med, structural engineering, toxicology, water resources engineering, water resource management, and water resources.
**Qualifying Experience: For the purposes of this exam, experience in Environmental Health Protection is defined as conducting inspections to determine compliance with federal, state, or local environmental laws, regulations, and established public health standards, OR experience in the identification and notification of public health environmental hazards and the development of methods to eliminate or control such hazards and/or the spread of disease and other environmental factors impacting the heath of individuals and/or the public, such as in hospitals and long term care facilities.
If you expect to meet the educational requirements by September 30, 2023, you can take the written test. You MUST submit proof of successful completion of the educational requirements to the appointing authority at the time of the employment interview or you will not be considered for appointment. Failure to meet the educational requirements by September 30, 2023, may result in your removal from the eligible list.
Your required educational credentials must have been awarded by an educational institution accredited by a regional, national, or specialized agency recognized as an accrediting agency by the United States (U.S.) Department of Education/Secretary of Education. If awarded by an institution outside of the U.S. and its territories, you must provide independent verification of equivalency. A list of companies that provide these services (fees must be paid to the company you choose) can be found at: http://www.cs.ny.gov/jobseeker/degrees.cfm.
If verifiable, we will accept and prorate appropriate part-time and volunteer experience.
New York State residency is not required.
Traineeships: To be advanced to the full performance level of this title you must successfully complete a set training and development program. Upon satisfactory completion of 12 months of training as a Sanitarian Trainee, you will automatically advance to the full level, Public Health Sanitarian, without further examination.
An appointee's performance in the trainee position and in the set training and development programs will be observed and evaluated. The training and development program will include extensive on-the-job training and carefully designed and monitored work experience. If an appointee does not meet the standard requirements, they may be terminated at any time after the initial eight weeks and before completion of the traineeship.
Continued Employment: Since exposure to potentially hazardous substances may be involved in some of these positions, candidates who accept appointment may be required to wear personal protective equipment, undergo pre-employment and periodic health evaluations, and receive specific immunizations.
The Omnibus Budget Reconciliations Act of 1987 mandates that surveyors of health facilities complete a training and testing program. The U.S. Department of Health and Human Services has developed the Surveyors Minimum Qualification Test (SMQT) in response to the mandate. Candidates must be aware that in addition to passing these examinations for employment, to retain certain positions they must also be certified through an appropriate SMQT process.
The Positions: These positions exist in the Department of Health, and are located in Albany, Buffalo, Canton, Central Islip, Geneva, Glens Falls, Hauppauge, Herkimer, Hornell, Middletown, Monticello, New Rochelle, New York City, Oneonta, Rochester, Saranac Lake, Syracuse, and Watertown.
Duties
As a Public Health Sanitarian or Sanitarian Trainee, you would conduct environmental health inspections to determine compliance with the Public Health Law, the State Sanitary Code, the Medical Facilities Code, and applicable sections of the Social Services Law and Regulations. You would have responsibility for documentation, citing deficiencies to facility operators, reviewing facility plans of correction for appropriateness and viability, and conducting follow-up visits to determine ongoing compliance. Areas of assignment may include, but are not limited to, food service establishments, camps, hotels, motels, campgrounds, mobile home parks, migrant farm worker housing, schools, swimming pools, bathing beaches, recreational aquatic spray grounds, indoor tanning establishments, on-site water supplies and sewage disposal systems, hospitals, long-team care facilities, adult homes, enriched housing, residences for adults, diagnostic and treatment centers, and residential settings. You may also assist in health-related investigations and responses to chemical exposures and emergencies.
Sanitarian Trainees participate in a one-year training program to receive instruction and gain experience in performing beginning-level professional work under close supervision. Upon successful completion of the one-year traineeship, trainees are advanced to Public Health Sanitarian without further examination.
As a Senior Sanitarian, you would independently perform duties of a more complex nature and may have responsibility for the supervision and/or training of Public Health Sanitarians, Sanitarian Trainees, and other staff.
As a Principal Sanitarian, you would supervise Senior Sanitarians and other professional staff in the conduct of environmental health inspections and/or health care facility surveys.
Notes:
Travel Requirements: Appointment to certain positions requires extensive travel within an area of assignment. Appointees may need to operate a motor vehicle or have other means to meet the transportation needs of the job. If the position requires that you operate a motor vehicle, you must continuously have a valid New York State driver's license to continue employment. Field work and travel expenses are reimbursed on a fixed schedule. Overnight travel may be required.
A promotion examination will also be held for the Senior Sanitarian and Principal Sanitarian.
Although promotion examinations are being held, it is expected that appointments will be made as a result of the open competitive exam.
If you are eligible for appointment from a promotion list, you may not be appointed in your own agency from the list resulting from this examination open to the public.
Subject of Examination
To be considered for appointment to this title, you must pass the written test. The written test evaluates your knowledge, skills, and/or abilities in the following areas
For Examination Numbers
26-917
26-918
26-919
26-962
1. Basic principles of biology, chemistry, and general science - These questions test for knowledge of elementary concepts and principles in the fields of general science, biology, and chemistry.
X
X
2. Arithmetic reasoning - These questions test for the ability to solve basic arithmetic problems presented in sentence or short paragraph form. The problems may require the use of addition, subtraction, multiplication, division, determining percentages, and basic algebraic and geometric calculations. You should bring with you a hand-held battery- or solar-powered calculator for use on this test. You will not be permitted to use the calculator function of your cell phone.
X
X
3. Evaluating conclusions in light of known facts - These questions will consist of a set of facts and a conclusion. You must decide if the conclusion is proved by the facts, disproved by the facts or if the facts are not sufficient to prove or disprove the conclusion. The questions will not be specific to a particular field.
X
X
4. Preparing written material - These questions test for the ability to present information clearly and accurately, and to organize paragraphs logically and comprehensibly. For some questions, you will be given information in two or three sentences followed by four restatements of the information. You must then choose the best version. For other questions, you will be given paragraphs with their sentences out of order. You must then choose, from four suggestions, the best order for the sentences.
X
X
X
5. Application of scientific principles and knowledge to public and environmental health protection - These questions test for knowledge of public and environmental health principles, the ability to investigate and identify the causes of various public and environmental health problems, and to recommend the appropriate remedial actions for such problems.
X
X
6. Microbiology as related to disease prevention and control, sanitary chemistry, and toxic substances - These questions test for knowledge of the principles and practices of microbiology involved in disease prevention and control, including such areas as food, water and environmental sanitation, toxic substances, and communicable diseases.
X
X
7. Inspection and interviewing techniques - These questions test your ability to select the proper course of action in situations which might occur during routine inspections. Question topics may cover, but will not be limited to, such areas as interviewing, gathering information and evidence, maintaining proper attitude, and handling irregularities and violations with integrity and sound judgment. Some questions may be in a situational format while others may deal with the proper principles and practices of inspection.
X
X
8. Administrative techniques and practices - These questions test for a knowledge of management techniques and practices used in directing or assisting in directing a program component or an organizational segment. Questions cover such areas as interpreting policies, making decisions based on the context of the position in the organization, coordinating programs or projects, communicating with employees or the public, planning employee training, and researching and evaluating areas of concern.
X
9. Supervision - These questions test for knowledge of the principles and practices employed in planning, organizing, and controlling the activities of a work unit toward predetermined objectives. The concepts covered, usually in a situational question format, include such topics as assigning and reviewing work; evaluating performance; maintaining work standards; motivating and developing subordinates; implementing procedural change; increasing efficiency; and dealing with problems of absenteeism, morale, and discipline.
X
10. Preparing reports and official documents - These questions test for the ability to prepare reports and other official documents for use within and among governmental agencies, in legal or regulatory settings, or for dissemination to the public. Some questions test for a knowledge of correct grammar, usage, punctuation, and sentence structure. Others test for the ability to present information clearly and accurately, to use the proper tone, and to organize paragraphs logically and comprehensibly.
X
Your final score must be 70 or higher in order to pass. Your final score on the eligible list will be determined after adding any wartime Veterans' and Civil Service Law Section 85-a credits.
Admission To The Test: If approved for a written test, you will receive an admission notice which will indicate your assigned test date and the way your test will be administered. Your test may be administered with paper and pencil or online at a state test site using a state-provided Chromebook. You cannot request to change your scheduled day or request a specific type of test administration.
Applicants are required to have a Personal NY.gov account and keep their email address up to date. The Department of Civil Service and other state agencies will communicate with you through email correspondence. This may include the notification of your test arrangements, examination results, and canvassing you for interest in appointment. It will be important for you to keep your email address, phone number, and mailing address current by logging into https://www.cs.ny.gov/home/myaccount.
How To Apply
This announcement is for viewing purposes only.
Important: Unless waived, you must pay the non-refundable processing fee. For information on fee waivers, visit https://www.cs.ny.gov/examannouncements/types/oc/appinfo.cfm##Fee. Any past due application processing fees must be paid in full prior to submitting an application. Please email FeeUnitMail@cs.ny.gov regarding inquiries about any past due fee. It is important that you verify that you entered the correct examination number and title on your online or paper application prior to submitting. If you apply online, you should immediately review your email confirmation notice to verify that you applied for the correct examination.
Additional Information
New York State is an Equal Opportunity Employer
It is the policy of the State of New York to provide for and promote equal opportunity employment, compensation, and other terms and conditions of employment without unlawful discrimination on the basis of age, race, color, religion, disability, national origin, gender, sexual orientation, veteran or military service member status, marital status, domestic violence victim status, genetic predisposition or carrier status, arrest and/or criminal conviction record, or any other category protected by law, unless based upon a bona fide occupational qualification or other exception.
Appointment to many positions in State government require candidates to undergo an investigative screening. This may include a thorough character investigation, a Federal Bureau of Investigation Criminal Record History Check, a Child Abuse Registry clearance, or other similar procedures. Candidates may be fingerprinted and may be required to pay any necessary fees for that procedure. Depending on the nature of the job, the criminal convictions discovered, or any falsified or omitted information revealed, the investigative findings may bar appointment or result in removal after appointment.
Eligibility for Employment
You must be legally eligible to work in the United States at the time of appointment and throughout your employment with New York State. If appointed, you must produce documents that establish your identity and eligibility to work in the United States, as required by the federal Immigration Reform and Control Act of 1986, and the Immigration and Nationality Act.
Religious Accommodation
Most written tests are held on Saturdays. If you cannot take the test on the announced test date, due to a conflict with a religious observance or practice, check the box under "Religious Accommodation." We will make arrangements for you to take the test on a different date (usually the following day).
Reasonable Accommodations in Testing
It is the policy of the Department of Civil Service, in accordance with the New York State Human Rights Law and the Americans with Disabilities Act, to provide qualified persons with disabilities equal employment opportunity and equal opportunity to participate in and receive the benefits, services, programs, and activities of the Department. It is the policy of the Department to provide such persons reasonable accommodations and reasonable modifications as are necessary to provide equal opportunity. Persons with disabilities who require an accommodation to participate in an examination must note this on their application. Further information is available from the Test Administration Unit of the Department of Civil Service. In the Albany area, call 518-457-2487. Outside of the Albany area, call toll free at 1-877-697-5627. For TDD services, call NY Relay at 711 (requires a fee) or 1-800-662-1220.
Admission to Examination
Notice to appear for the test may be conditional as review of applications may not be made until after the test. If you have not received your notice to appear for the written test three days before the date of the test, email us at AdmissionNotices@cs.ny.gov. Please provide your first and last name, address, and the last four digits of your social security number, and we will provide you with the information you need to attend your written test. If you have an issue other than not receiving your admission notice, please contact our office at (518) 474-6470 in the Albany area or toll free at 1-877-697-5627. Please leave a clear concise message and provide your first and last name, last four digits of your social security number and a daytime phone number.
Taking State and Local Examinations Scheduled for the Same Day
If you have applied to take a written test announced by either one or several local jurisdictions (county, town, city) scheduled to be held on the same test date as this written test, you must notify each of the local jurisdictions no later than two weeks before the test date to make arrangements for taking all tests at one test site. All tests will be held at the state examination center. For your convenience, contact information for all local civil service agencies is available on our website at: https://www.cs.ny.gov/jobseeker/local.cfm.
Cell Phones or Electronic/Communication Devices at the Test Site
The use of cell phones, beepers, headphones, or any electronic or other communication devices at your personal testing site or in the test room, hallways, restrooms, building, grounds, or other areas, except as expressly authorized by the Department of Civil Service, could result in your disqualification.
S1/TC3 EXM-klr
Issued: 3/24/23
This announcement is subject to amendment or cancellation without notice. Do not copy it, or post it to any other site, but link to it instead.