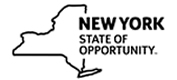 Campus Safety Specialist
Multiple-choice Test To Be Held

October 21, 2023
You may be assigned to either Saturday or Sunday to take your test.
You cannot request or change your scheduled day.

Applications Must Be Submitted or Postmarked By

September 06, 2023
*Salaries have been updated to reflect the most updated negotiated contract.
Due to current testing space limitations, candidates may need to travel to a test site to take this examination. Candidates will be notified of their test site location on their admission notice.
Appointees who work in the five boroughs of New York City or in Nassau, Suffolk, Rockland, or Westchester Counties will receive an additional $3,026 annual downstate adjustment. Appointees who work in Dutchess, Orange, or Putnam Counties will receive an additional $1,513 annual mid-Hudson adjustment.
Minimum Qualifications
On or before October 21, 2023, you must have a high school diploma or a high school equivalency diploma, AND:
Either 1. one year of experience as an emergency responder in a career fire department;
Or 2. two years of experience as an emergency responder in a volunteer fire department;
Or 3. 60 semester credit hours in fire protection, fire prevention, fire science, or fire safety.
If you expect to meet the educational requirements by June 30, 2024, you can take the multiple-choice test. You MUST submit proof of successful completion of the educational requirements to the hiring agency at the time of the employment interview or you will not be considered for appointment. Failure to meet the educational requirements by June 30, 2024, may result in your removal from the eligible list.
Your required educational credentials must have been awarded by an educational institution accredited by a regional, national, or specialized agency recognized as an accrediting agency by the United States (U.S.) Department of Education/Secretary of Education. If awarded by an institution outside of the U.S. and its territories, you must provide independent verification of equivalency. A list of companies that provide these services (fees must be paid to the company you choose) can be found at: http://www.cs.ny.gov/jobseeker/degrees.cfmt
If verifiable, we will accept and prorate appropriate part-time and volunteer experience.
New York State residency is not required.
Continued Employment:
If appointed to a Campus Safety Specialist position at SUNY Albany, you must complete a training program and pass the NICET Level 1 Inspection and Testing of Fire Alarm Systems certification prior to the completion of your probationary period, and maintain certification as a condition of continued employment.
Appointees may need to operate a motor vehicle to meet the transportation needs of the job. If the position requires that you operate a motor vehicle, you must continuously have a valid New York State driver's license to continue employment.
The Positions: These positions exist at SUNY Albany and SUNY Stony Brook only.
Duties
As a Campus Safety Specialist, you would ensure that all federal, State, and campus fire regulations and building codes are adhered to on a university campus. You would review building plans and drawings; perform building inspections to ensure compliance with the New York State Fire Prevention and Building Code, National Fire Protection Association Standards, and other applicable regulations; inspect and test fire protection systems and conduct fire extinguisher inspections; respond in an intervention role to campus emergencies involving such things as fires, vehicle accidents, bomb threats, petroleum and chemical spills, medical responses, and confined spaces rescues; and conduct fire safety training and fire drills to educate and inform the campus community.
Subject of Examination
To be considered for appointment to this title, you must pass the multiple-choice test. The multiple-choice test evaluates your knowledge, skills, and/or abilities in the following areas:
Fire prevention, fire inspections, and fire hazards - These questions test for a knowledge of the methods, principles, practices, and equipment of fire prevention, conducting fire inspections, and dealing with fire hazards. The questions cover such areas as the following: fire prevention campaigns; automatic and other extinguishment systems; alarms; dealing with building owners and managers; characteristics of combustible materials; recognizing proper and improper practices related to fire prevention; and codes and regulations related to fire prevention.
Understanding and interpreting fire codes - These questions test for the ability to comprehend written material related to fire prevention and inspection. You will be provided with a brief reading passage. You must then select the most appropriate statement relating to the passage on the basis of whether it: a. accurately paraphrases portions of the passage; or b. adequately summarizes the passage; or c. presents an inference that can reasonably be drawn from the passage. The reading passages are drawn from existing New York State and national codes, regulations, and standards. Knowledge of the subject matter contained in the reading passages is generally not related to answering the questions successfully because all of the information needed can be found in the passages.
Evaluating conclusions in light of known facts - These questions will consist of a set of facts and a conclusion. You must decide if the conclusion is proved by the facts, disproved by the facts or if the facts are not sufficient to prove or disprove the conclusion. The questions will not be specific to a particular field.
Your final score must be 70 or higher in order to pass. Rank on the eligible list will be determined after adding any wartime Veterans' and Civil Service Law Section 85-a credits to your final passing score.
Admission to the test: If approved for a multiple-choice test, you will receive an admission notice which will indicate your assigned test date and the way your test will be administered. Your test may be administered with paper and pencil or online at a state test site using a state-provided Chromebook. You cannot request to change your scheduled day or request a specific type of test administration.
Applicants are required to have a Personal NY.gov account and keep their email address up to date. The Department of Civil Service and other state agencies will communicate with you through email correspondence. This may include the notification of your test arrangements, examination results, and canvassing you for interest in appointment. It will be important for you to keep your email address, phone number, and mailing address current by logging into https://www.cs.ny.gov/home/myaccount.
How To Apply
This announcement is for viewing purposes only.
Additional Information
New York State is an Equal Opportunity Employer
It is the policy of the State of New York to provide for and promote equal opportunity employment, compensation, and other terms and conditions of employment without unlawful discrimination on the basis of age, race, color, religion, disability, national origin, gender, sexual orientation, veteran or military service member status, marital status, domestic violence victim status, genetic predisposition or carrier status, arrest and/or criminal conviction record, or any other category protected by law, unless based upon a bona fide occupational qualification or other exception.
Appointment to many positions in State government require candidates to undergo an investigative screening. This may include a thorough character investigation, a Federal Bureau of Investigation Criminal Record History Check, a Child Abuse Registry clearance, or other similar procedures. Candidates may be fingerprinted and may be required to pay any necessary fees for that procedure. Depending on the nature of the job, the criminal convictions discovered, or any falsified or omitted information revealed, the investigative findings may bar appointment or result in removal after appointment.
Eligibility for Employment
You must be legally eligible to work in the United States at the time of appointment and throughout your employment with New York State. If appointed, you must produce documents that establish your identity and eligibility to work in the United States, as required by the federal Immigration Reform and Control Act of 1986, and the Immigration and Nationality Act.
Religious Accommodation
Most multiple-choice tests are held on Saturdays. If you cannot take the test on the announced test date, due to a conflict with a religious observance or practice, check the box under "Religious Accommodation." We will make arrangements for you to take the test on a different date (usually the following day).
Reasonable Accommodations in Testing
It is the policy of the Department of Civil Service, in accordance with the New York State Human Rights Law and the Americans with Disabilities Act, to provide qualified persons with disabilities equal employment opportunity and equal opportunity to participate in and receive the benefits, services, programs, and activities of the Department. It is the policy of the Department to provide such persons reasonable accommodations and reasonable modifications as are necessary to provide equal opportunity. Persons with disabilities who require an accommodation to participate in an examination must note this on their application. Further information is available from the Test Administration Unit of the Department of Civil Service. In the Albany area, call 518-457-2487. Outside of the Albany area, call toll free at 1-877-697-5627. For TDD services, call NY Relay at 711 (requires a fee) or 1-800-662-1220.
Admission to Examination
Notice to appear for the test may be conditional as review of applications may not be made until after the test. If you have not received your notice to appear for the multiple-choice test three days before the date of the test, email us at AdmissionNotices@cs.ny.gov. Please provide your first and last name, address, and the last four digits of your social security number, and we will provide you with the information you need to attend your multiple-choice test. If you have an issue other than not receiving your admission notice, please contact our office at (518) 474-6470 in the Albany area or toll free at 1-877-697-5627. Please leave a clear concise message and provide your first and last name, last four digits of your social security number and a daytime phone number.
Taking State and Local Examinations Scheduled for the Same Day
If you have applied to take a multiple-choice test announced by either one or several local jurisdictions (county, town, city) scheduled to be held on the same test date as this multiple-choice test, you must notify each of the local jurisdictions no later than two weeks before the test date to make arrangements for taking all tests at one test site. All tests will be held at the state examination center. For your convenience, contact information for all local civil service agencies is available on our website at: https://www.cs.ny.gov/jobseeker/local.cfm.
Cell Phones or Electronic/Communication Devices at the Test Site
The use of cell phones, beepers, headphones, or any electronic or other communication devices at your personal testing site or in the test room, hallways, restrooms, building, grounds, or other areas, except as expressly authorized by the Department of Civil Service, could result in your disqualification.
S3/TC1 SXM-ctc
Issued: 8/4/23
*Amended: 8/21/23
This announcement is subject to amendment or cancellation without notice. Do not copy it, or post it to any other site, but link to it instead.