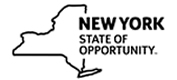 Veterinarian 2
Evaluation of Training and Experience To Be Held During

October 2020

Applications Must Be Submitted or Postmarked By

September 16, 2020
| Salary Grade | Salary |
| --- | --- |
| 27 | $90,375 (PEF) |
| M-2 | $89,574 (M/C) |
You may be assigned to either Saturday or Sunday to take your test. The Department of Civil Service reserves the right to administer tests either online or with paper booklets and answer sheets. Your admission notice will tell you whether your test will be administered online. You cannot request a day in advance or change your scheduled day.
IMPORTANT: Unless waived, you must pay the non-refundable processing fee. For information on fee waivers, visit https://www.cs.ny.gov/examannouncements/types/oc/appinfo.cfm##Fee. It is important that you verify that you entered the correct examination number and title on your online or paper application prior to submitting. If you apply online, you should immediately review your email confirmation notice to verify that you applied for the correct examination. If you do not receive a confirmation number after submitting your online application, your application was NOT received by the Department of Civil Service. No late applications will be accepted after the filing deadline has passed.
Appointees who work in the five boroughs of New York City or in Nassau, Suffolk, Rockland, or Westchester Counties will receive an additional $3,026 annual downstate adjustment. Appointees who work in Dutchess, Orange, or Putnam Counties will receive an additional $1,513 annual Mid-Hudson adjustment.
Minimum Qualifications
On or before October 31, 2020 you must have met the following requirements:
graduation from a school of veterinary medicine, accredited by the American Veterinary Medical Association; AND
possession of a license to practice veterinary medicine in New York State; AND
proof of veterinary accreditation by the Animal and Plant Health Inspection Service of the United States Department of Agriculture; AND
three years of experience* dealing with livestock diseases including horses, cattle, sheep, swine, and poultry or wildlife
*SUBSTITUTION: Completion of six courses from the Federal Emergency Management Agency's (FEMA's) Emergency Management Institute (EMI) or an accredited institution in the following areas may substitute for up to one year of experience: foreign animal diseases, zoonotic diseases, bioterrorism select agents and emergency preparedness, animals in disasters, livestock in disasters, principles of emergency management, principles and methods of epidemiology, or statistical inference.
Notes
Appropriate part-time and volunteer experience, which can be verified, will be accepted on a prorated basis.
New York State residence is not required.
Your degree or college credit must have been awarded by a college or university accredited by a regional, national, or specialized agency recognized as an accrediting agency by the U.S. Department of Education/U.S. Secretary of Education. If your degree or college credit was awarded by an educational institution outside the United States and its territories, you must provide independent verification of equivalency. You can write to the Examination Information Desk of the NYS Department of Civil Service for a list of acceptable companies who provide this service. This information can also be found on the Internet at http://www.cs.ny.gov/jobseeker/degrees.cfm. You must pay the required evaluation fee. If you are applying on the Internet, you must mail the independent verification of equivalency to the New York State Department of Civil Service, Albany, New York 12239. Attention: S1PAB. New York State residence is not required.
Please submit, along with your application, a copy of your certificate of accreditation by the Animal and Plant Health Inspection Service of the United States Department of Agriculture.
Travel Requirements: These positions require extensive travel. Appointees must possess at the time of appointment and continuously thereafter a valid driver's license to operate a motor vehicle in New York State, and have access to a motor vehicle when necessary.
Appointees to this position must be vaccinated against rabies, undergo periodic titer checks, and receive rabies vaccine boosters if titers are found to be below protective levels.
The Positions
These positions exist in the New York State Department of Agriculture and Markets.
Duties
As a Veterinarian 2, you would provide a full range of surveillance, diagnostic, disease control and eradication, and preventative animal health services to livestock producers, companion animal owners and caretakers, and public health partners within an assigned geographic region. You would plan, coordinate, and adapt medical and program procedures to deal with animals and birds infected with or exposed to contagious livestock diseases, inspect and examine animals and birds with evidence of persistent or recurrent disease conditions for the probable causes and effects, diagnose symptoms of suspect herds and flocks to identify the specific disease and treatment necessary, and certify the health of livestock to be exported to other countries. You may have sole responsibility for one or more statewide program(s) which would require you to be the leader, technical expert, and administrator in that program area. You may also supervise Veterinarian 1 positions.
Subject of Examination
There will be no written test. The test will consist of an evaluation of your training and experience. When you apply, you must provide complete information to show that you meet the minimum qualifications. Do NOT send resumes. If you apply using the NYS-APP form and you need more space, attach additional 8 1/2 x 11" sheets following the same format used on the application form. Additional unsolicited information will not be accepted after the last date for filing.
If you meet the Minimum Qualifications you will be sent a supplemental questionnaire to complete and return. The questionnaire will be used to evaluate the level of your training and experience against the general background/critical activities of the position. This questionnaire will be the only basis for rating your training and experience.
Your final score must be 70 or higher in order to pass. Your final score on the eligible list will be determined after adding any wartime Veterans' and Civil Service Law Section 85-a credits.
Important: The Department of Civil Service and other state agencies may communicate with you through email correspondence. This may include the notification of your examination results and canvassing you for interest in appointment. It will be important for you to keep your email address, phone number and mailing address current by logging into https://www.cs.ny.gov/home/myaccount.
How To Apply
This announcement is for viewing purposes only.
Additional Information
New York State is an Equal Opportunity Employer
It is the policy of the State of New York to provide for and promote equal opportunity employment, compensation, and other terms and conditions of employment without unlawful discrimination on the basis of age, race, color, religion, disability, national origin, gender, sexual orientation, veteran or military service member status, marital status, domestic violence victim status, genetic predisposition or carrier status, arrest and/or criminal conviction record, or any other category protected by law, unless based upon a bona fide occupational qualification or other exception.
Appointment to many positions in State government require candidates to undergo an investigative screening. This may include a thorough character investigation, a Federal Bureau of Investigation Criminal Record History Check, a Child Abuse Registry clearance, or other similar procedures. Candidates may be fingerprinted and may be required to pay any necessary fees for that procedure. Depending on the nature of the job, the criminal convictions discovered, or any falsified or omitted information revealed, the investigative findings may bar appointment or result in removal after appointment.
Eligibility for Employment
You must be legally eligible to work in the United States at the time of appointment and throughout your employment with New York State. If appointed, you must produce documents that establish your identity and eligibility to work in the United States, as required by the federal Immigration Reform and Control Act of 1986, and the Immigration and Nationality Act.
S1/PAB-dah
Issued: 8/14/2020
This announcement is subject to amendment or cancellation without notice. Do not copy it, or post it to any other site, but link to it instead.