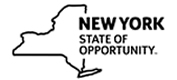 Labor Services Representative Trainee 1
Online Test MUST Be Submitted During

November 1, 2022 through December 15, 2022

Applications MUST Be Submitted Online By

November 30, 2022
Exams Included on This Announcement
Exam Number
Exam Title
Salary
Salary Grade
Non−Refundable Processing Fee (Waivers available)
28-450
Labor Services Representative Trainee 1
$46,529
Equated to G-13
$35
28-451
Labor Services Representative Trainee 1 (Chinese Language)
$46,529
Equated to G-13
28-452
Labor Services Representative Trainee 1 (Creole Language)
$46,529
Equated to G-13
28-453
Labor Services Representative Trainee 1 (Korean Language)
$46,529
Equated to G-13
28-454
Labor Services Representative Trainee 1 (Polish Language)
$46,529
Equated to G-13
28-455
Labor Services Representative Trainee 1 (Russian Language)
$46,529
Equated to G-13
28-456
Labor Services Representative Trainee 1 (Spanish Language)
$46,529
Equated to G-13
Appointees who work in the five boroughs of New York City or in Nassau, Suffolk, Rockland, or Westchester Counties will receive an additional $3,026 annual downstate adjustment. Appointees who work in Dutchess, Orange, or Putnam Counties will receive an additional $1,513 annual mid-Hudson adjustment.
Minimum Qualifications
On or before June 30, 2023, you must have a bachelor's degree or higher.
For all candidates, you MUST submit proof of successful completion of the educational requirements to the New York State Department of Labor at the time of the employment interview or you will not be considered for appointment. Failure to meet the educational requirements by June 30, 2023, may result in your removal from the eligible list.
Your required educational credentials must have been awarded by an educational institution accredited by a regional, national, or specialized agency recognized as an accrediting agency by the United States (U.S.) Department of Education/Secretary of Education. If awarded by an institution outside of the U.S. and its territories, you must provide independent verification of equivalency. A list of companies that provide these services (fees must be paid to the company you choose) can be found at: http://www.cs.ny.gov/jobseeker/degrees.cfm. You will be required to provide this information to the hiring agency at the time of interview.
New York State residency is not required.
Traineeships: To be advanced to the full performance level of this title you must successfully complete a set training and development program. Upon satisfactory completion of the 12-month training at the Trainee 1, you will automatically advance to Trainee 2. Upon satisfactory completion of the 12-month training as a Trainee 2, you will advance to the full level of this title without further examination.
Advanced Placement: Appointees to these positions will serve a two-year traineeship. If beyond meeting the minimum qualifications you have one year of full-time experience as described below, you may be appointed directly to the Trainee 2 level, reducing the length of the traineeship by one year. If you have two years of full-time experience as described below, you may be appointed directly to the journey level. Appropriate part-time and volunteer experience, which can be verified, will be accepted on a prorated basis. You must inform the Department of Labor of this experience at the time of the interview. Advanced placement appointments are at the discretion of the hiring agency.
The following is qualifying experience required for Advanced Placement:
Providing employment, reemployment, training and labor market services to job seekers, employers, unions and other interested parties. These activities must include one of the following areas: conducting interviews to evaluate the nature of services desired, obtaining employment histories, identifying barriers to employment and developing solutions to such barriers, providing information about workforce development and training programs and related grants, or reviewing and evaluating workforce development and training services applications; OR
Examining unemployment insurance (UI) claims issues and making determinations to resolve complex or unusual problems related to eligibility for UI benefits; OR
Performing one of the following tasks related to the UI hearing and appeals processes: reviewing and processing remands and adjournments; reviewing and processing party statements, replies and extension requests for appeals; reviewing cases submitted for UI hearings to ensure that they meet quality guidelines, and revising determinations that fail standards; OR
Working for businesses that provide third party administration or employment, recruitment or staffing agencies and perform any of the following: assist employers in developing outreach, recruitment and hiring strategies; or assisting jobseekers by matching their skills, education, experience and professional interests to available employment opportunities; OR
Assisting employers in complying with mandatory unemployment insurance registration, reporting and contribution requirements; or representing employers in presenting cases for unemployment insurance appeal hearings.
Additional Requirements for Appointment:
Language Proficiency: If you pass the examination and apply to a title which requires language proficiency, you must demonstrate your language proficiency at a level that will ensure your ability to perform the duties of the position properly. The proficiency test will only be given to enough candidates to fill current vacancies.
Probation: If you are appointed to a trainee level position, but your conduct or performance during the traineeship is found to be unsatisfactory, the appointing authority may terminate your employment at any time.
The Positions: These positions exist in the New York State Department of Labor and are located in many locations throughout the state. All of the traineeships are two (2) years in duration. Trainees who successfully meet standards after completion of the first year are advanced to Labor Services Representative Trainee 2, $49,202. Upon successful completion of the second year, you would be advanced to the full performance title of Labor Services Representative and (Parenthetics) (G-16), $54,903 without further examination.
Duties
As a Labor Services Representative Trainee 1, you would be trained, under supervision, to assist customers and provide services to the public in accordance with quality and quantity standards mandated by various laws, rules, and federal regulations. You would learn how to interview and elicit information from customers to ascertain services appropriate to meet their needs. Such services could include: eligibility determination for unemployment insurance benefits, making determinations regarding overpayments and forfeit penalties, reviewing cases submitted for unemployment insurance hearings, referral to employment opportunities and/or training programs, or various alternative services available from the Department of Labor and other public and private agencies. You would use computer applications and keyboarding skills to accomplish many of these activities.
As a Labor Services Representative Trainee 1 (Chinese/Creole/Korean/Polish/Russian/Spanish Language), you would perform the same duties as above and would be expected to serve customers who speak the respective languages.
Notes:
If you apply for a language parenthetic(s) the toggle box for the Labor Services Representative Trainee 1 will automatically be toggled. If you remove this toggle, or remove the examination from your cart, your name may not result on the eligible list for Labor Services Representative Trainee 1.
If other language parenthetics are established, these lists will also be used to fill those positions and appointees must demonstrate their language proficiency prior to appointment.
A transition examination is also being held for these positions.
Agencies have the option of making appointments from either the list resulting from this examination open to the public or the list resulting from the transition examination. If you meet the requirements for both examinations, you may wish to file for both. The appropriate processing fee must be paid for each examination unless you are eligible for a fee waiver.
Subject of Examination
There is no in-person written multiple-choice test.
To be considered for appointment from this eligible list, you must pass an online training and experience test. The online training and experience test is an online questionnaire that asks questions about your education, training, and work experience. The answers you provide to the questions will be rated and scored in the following areas:
Analytical Reasoning
Customer and Client Service
Interpersonal Skills
Reading Comprehension
Written Communication
To prepare for completing the online questionnaire, it may be helpful to have dates of completed education and work experience available for reference. To successfully complete the examination process, you must respond to these questions and submit your online questionnaire.
The online questionnaire IS YOUR TEST and MUST be completed after submitting your application. You will not be scored on your education, training, and work experience unless you complete and submit the online questionnaire. You must complete and submit the online questionnaire by 11:59 pm on December 15, 2022.
The online test can be accessed by clicking on the following link: https://tms.cs.ny.gov/TestDriver/Login/Login.aspx.
Your final score must be 70 or higher to pass. Your final score on the eligible list will be determined after adding any wartime Veterans' and Civil Service Law Section 85-a credits.
Applicants are required to have a Personal NY.gov account and keep their email address up to date. The Department of Civil Service and other state agencies will communicate with you through email correspondence. This may include the notification of your test arrangements, examination results, and canvassing you for interest in appointment. It will be important for you to keep your email address, phone number, and mailing address current by logging into https://www.cs.ny.gov/home/myaccount.
How To Apply
This announcement is for viewing purposes only.
Important: Unless waived, you must pay the non-refundable processing fee. For information on fee waivers, visit https://www.cs.ny.gov/examannouncements/types/oc/appinfo.cfm##Fee. Any past due application processing fees must be paid in full prior to submitting an application. Please email FeeUnitMail@cs.ny.gov regarding inquiries about any past due fee. It is important that you verify that you entered the correct examination number and title on your online or paper application prior to submitting. If you apply online, you should immediately review your email confirmation notice to verify that you applied for the correct examination.
Additional Information
New York State is an Equal Opportunity Employer
It is the policy of the State of New York to provide for and promote equal opportunity employment, compensation, and other terms and conditions of employment without unlawful discrimination on the basis of age, race, color, religion, disability, national origin, gender, sexual orientation, veteran or military service member status, marital status, domestic violence victim status, genetic predisposition or carrier status, arrest and/or criminal conviction record, or any other category protected by law, unless based upon a bona fide occupational qualification or other exception.
Appointment to many positions in State government require candidates to undergo an investigative screening. This may include a thorough character investigation, a Federal Bureau of Investigation Criminal Record History Check, a Child Abuse Registry clearance, or other similar procedures. Candidates may be fingerprinted and may be required to pay any necessary fees for that procedure. Depending on the nature of the job, the criminal convictions discovered, or any falsified or omitted information revealed, the investigative findings may bar appointment or result in removal after appointment.
Eligibility for Employment
You must be legally eligible to work in the United States at the time of appointment and throughout your employment with New York State. If appointed, you must produce documents that establish your identity and eligibility to work in the United States, as required by the federal Immigration Reform and Control Act of 1986, and the Immigration and Nationality Act.
Reasonable Accommodations in Testing
It is the policy of the Department of Civil Service, in accordance with the New York State Human Rights Law and the Americans with Disabilities Act, to provide qualified persons with disabilities equal employment opportunity and equal opportunity to participate in and receive the benefits, services, programs, and activities of the Department. It is the policy of the Department to provide such persons reasonable accommodations and reasonable modifications as are necessary to provide equal opportunity. Persons with disabilities who require an accommodation to participate in an examination must note this on their application. Further information is available from the Test Administration Unit of the Department of Civil Service. In the Albany area, call 518-457-2487. Outside of the Albany area, call toll free at 1-877-697-5627. For TDD services, call NY Relay at 711 (requires a fee) or 1-800-662-1220.
S3 DAA-rkv
Issued: 11/1/22
This announcement is subject to amendment or cancellation without notice. Do not copy it, or post it to any other site, but link to it instead.