A Health Plan Customized for New York Local Government Employers
NYSHIP is available to public employers of all sizes – including municipalities, school districts, libraries and special districts.
The Excelsior Plan
The New York State Health Insurance Program (NYSHIP) was established in 1957 for State employees. In 1958, NYSHIP became available to local governments and school districts. Now, more than 50 years later, NYSHIP is one of the largest public employer health insurance programs in the nation, protecting over 1.2 million State and local government employees, retirees and their families. Over 800 local government employers offer NYSHIP. They count on the dependability and financial stability that come from NYSHIP's size and experience. The New York State Department of Civil Service, NYSHIP's administrator, continues to fulfill its promise to provide quality health benefits for public employers in New York State. In 2008, NYSHIP introduced The Excelsior Plan, a more affordable option for New York local government employers.
Affordability
The Excelsior Plan is an Empire Plan option that offers public employers and their enrollees affordability:
Never any brokerage fees.
Reasonable out-of-pocket expenses for enrollees.
Cost containment features designed to control premium increases.
A large experience pool that provides rate stability
Complete management of Medicare Part D filings with the Federal government that helps to reduce the cost of providing coverage to Medicare-primary enrollees and dependents.
Comprehensive Coverage
The Excelsior Plan features:
The Empire Plan's broad provider network – including the BlueCross BlueShield hospital network and over 170,000 medical, mental health and other participating providers nationwide.
Guaranteed access to network benefits for primary care physicians and certain specialists as well as mental health providers, physical medicine providers and home care services.
Basic Medical coverage for nonparticipating medical/surgical providers.
A comprehensive managed Mental Health and Substance Abuse Program.
A comprehensive Prescription Drug Program that offers both a nationwide network of over 50,000 retail pharmacies and the convenience of a mail service pharmacy.
Worldwide coverage.
Quality Care Features
The Excelsior Plan includes all of the Empire Plan's quality care programs, including:
Paid-in-full benefits at nationally recognized Centers of Excellence for transplants, cancer care and infertility services, including travel benefits.
Disease Management Programs to assist individuals in managing chronic conditions.
Paid-in-full benefits plus care management for home care services, durable medical equipment, diabetic supplies and other medical supplies through the Home Care Advocacy Program.
An orthotic and prostheses network.
A toll-free NurseLineSM providing health information and support 24 hours a day, every day, to Plan enrollees.
Superior Service
The Excelsior Plan offers public employers all of NYSHIP's service features:
A paperless web-based online health insurance enrollment system.
A website for health benefits administrators that provides online access to NYSHIP information and reference material such as manuals, policies and memos.
Plan financial reports and program updates issued quarterly.
An award winning enrollee website (www.cs.state.ny.us) with up-to-date information about NYSHIP and The Excelsior Plan, including links to the Plan's provider and pharmacy directories.
Award winning communications including Plan documents and other benefit information mailed directly to enrollee homes.
A single toll-free number 1-877-7-NYSHIP (1-877-769-7447) for enrollees that provides access to all Excelsior Plan insurers and programs.
Common Questions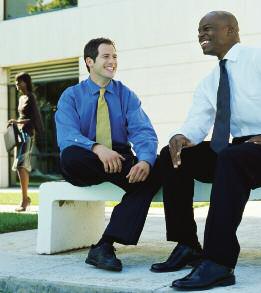 "Can we participate in The Excelsior Plan?"
The Excelsior Plan is available to units of local government of virtually every type and size within New York State. Current NYSHIP participating agencies include counties, cities, towns, villages, school districts and other municipal entities such as fire and water districts and public library systems.
"What is the difference between The Excelsior Plan and The Empire Plan?"
The Excelsior Plan is a more affordable alternative to The Empire Plan. It offers many of the same features and benefits of The Empire Plan, with a higher degree of cost sharing between the employer and plan participants.
"Are there any geographic limitations to The Excelsior Plan's coverage?"
Unlike many HMOs that provide limited out of area benefits, The Excelsior Plan offers worldwide coverage to meet the needs of your employees and their dependents wherever they may need care. Nationwide, there are more than 170,000 participating providers, 11,000 network hospitals, and 50,000 participating pharmacies. Enrollees may also use non-participating providers, giving them greater choice and flexibility in managing their health care needs.
"Are The Excelsior Plan rates affordable?"
The Excelsior Plan has cost containment features designed to control premium increases and a large experience pool that provides rate stability, while maintaining reasonable out-of-pocket expenses for enrollees.
For More Information
For premium and benefit information, click on "Interested in Joining NYSHIP?"
For information on offering NYSHIP's Excelsior Plan to your employees and/or retirees, please e-mail: PELU@cs.ny.gov.
Contact Information
New York State Department of Civil Service
Employee Benefits Division
Albany, New York 12239
www.cs.state.ny.us