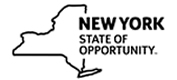 Employee Health Service Physician 1
Evaluation of Training and Experience To Be Held During

October 2021

Applications Must Be Submitted

November 30, 2021
THE LIST RESULTING FROM THIS EXAMINATION WILL BE USED FOR VACANCIES IN THE ALBANY AREA ONLY.
The Positions
These positions exist in the New York State Department of Civil Service and are located in Albany ONLY.
Minimum Qualifications
On or before the date of your application, you must have a current, valid license to practice medicine in New York State AND one year of full-time post-licensure medical experience in internal medicine, family medicine, preventative medicine, emergency medicine, or surgery.
If verifiable, we will accept and prorate appropriate part-time and volunteer experience.
CONTINUED EMPLOYMENT: To keep this position, you must maintain a valid license. Loss of licensure may result in removal from employment.
Duties
As an Employee Health Service Physician 1, you would work in a clinical setting under the general supervision of the Director of Health Services Medical Service. The Employee Health Service Physician 1 will conduct medical evaluations of New York State employees to determine their ability to perform the duties of a State job title. The results of these evaluations will be used to support a variety of personnel decisions such as: involuntary leave, hiring, reinstatements, Workers' Compensation, reasonable accommodations, or family medical leave. The incumbent will also provide preplacement medical exams, consultation services, and occupational health medical monitoring services such as exposure to asbestos, heavy metals, noise, hepatitis, or TB.
NOTES
New York State residence is not required.
Travel Requirements: Appointment to certain positions requires extensive travel within a designated area of assignment. Appointees to these positions may be required to operate a motor vehicle or otherwise demonstrate their capacity to meet the transportation needs of the job. If the position requires that you operate a motor vehicle, you must possess a driver's license valid in New York State at the time of appointment and continuously thereafter. Field work and travel expenses are reimbursed on a fixed schedule.
Subject of Examination
To be considered for appointment to this title, you must pass an training and experience test. The training and experience test utilizes an ONLINE questionnaire to evaluate your minimum qualifications and your training and experience against the general requirements of the position(s). Your responses on the questionnaire will be the only basis for rating your training and experience.
This examination requires that you take and pass an ONLINE training and experience test. After submitting your online application, you must continue to the ONLINE questionnaire to complete the process. You cannot access the test prior to applying for the examination. You must meet the minimum qualifications (requirements to take the test) and complete all parts of the examination. Failure to complete the questionnaire will result in disqualification from the examination.
Your final score must be 70 or higher in order to pass. Your final score on the eligible list will be determined after adding any wartime Veterans' and Civil Service Law Section 85-a credits.
Applicants are required to have a Personal NY.gov account and keep their email address up to date. The Department of Civil Service and other state agencies will communicate with you through email correspondence. This may include the notification of your test arrangements, examination results, and canvassing you for interest in appointment. It will be important for you to keep your email address, phone number, and mailing address current by logging into https://www.cs.ny.gov/home/myaccount.
Any past due application processing fees must be paid in full prior to submitting an application. Please email FeeUnitMail@cs.ny.gov regarding inquiries about any past due fee.
Unless waived, you must pay the non-refundable processing fee. If applying online, the non-refundable processing fee must be paid with a Mastercard or Visa. If you qualify for a waiver of the processing fee, you may still apply online. For information on fee waivers, visit https://www.cs.ny.gov/examannouncements/types/oc/appinfo.cfm##Fee.
How To Apply
The NYS Department of Civil Service reserves the right to reject for lateness or to accept applications filed after the advertised filing period. All statements you make on your application are subject to investigation.
It is important that you verify that you entered the correct examination number and title on your online application prior to submitting. You should immediately review your email confirmation notice to verify that you applied for the correct examination.
Additional Information
New York State is an Equal Opportunity Employer
It is the policy of the State of New York to provide for and promote equal opportunity employment, compensation, and other terms and conditions of employment without unlawful discrimination on the basis of age, race, color, religion, disability, national origin, gender, sexual orientation, veteran or military service member status, marital status, domestic violence victim status, genetic predisposition or carrier status, arrest and/or criminal conviction record, or any other category protected by law, unless based upon a bona fide occupational qualification or other exception.
Appointment to many positions in State government require candidates to undergo an investigative screening. This may include a thorough character investigation, a Federal Bureau of Investigation Criminal Record History Check, a Child Abuse Registry clearance, or other similar procedures. Candidates may be fingerprinted and may be required to pay any necessary fees for that procedure. Depending on the nature of the job, the criminal convictions discovered, or any falsified or omitted information revealed, the investigative findings may bar appointment or result in removal after appointment.
Eligibility for Employment
You must be legally eligible to work in the United States at the time of appointment and throughout your employment with New York State. If appointed, you must produce documents that establish your identity and eligibility to work in the United States, as required by the federal Immigration Reform and Control Act of 1986, and the Immigration and Nationality Act.
Admission To Examination: The Department of Civil Service administers various test types. Written Tests: The Department of Civil Service may administer written tests either online or with paper booklets and answer sheets. For written tests, an admission noticewill be mailed to the address you provided. If you do not receive your notice to appear for this (these) examination(s) three (3) days before the date of the written test, please email us at AdmissionNotices@cs.ny.gov. The email must include your first and last name, address,and the last four digits of your SSN, and we will provide you with the information you need to attend your examination. If you have an issue other than not receiving your admission notice, please contact our offices at (518) 474-6470 in the Albany area, or toll free at 1-877-697-5627. Training and Experience Tests: The Department of Civil Service may administer training & experience tests either online, through a review of your application, or on paper via email. Training and experience tests may be conditional as review of applications may not be made until after the test. Online training & experience tests can be accessed at https://www.cs.ny.gov/testing/statecandver.cfm.
S1/BMK-tlm
Issued: 10/1/21
*Revised Material 10/15/2021
This announcement is subject to amendment or cancellation without notice. Do not copy it, or post it to any other site, but link to it instead.