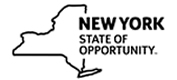 New York State Department of Civil Service announces Continuous Recruitment Examination Open to All Qualified Individuals
Emergency Medical Technician (Paramedic)
Applications Accepted

Continuously

Tests To Be Held

Periodically
Exams Included on This Announcement

| Exam Number | Exam Title | Salary Grade | Salary |
| --- | --- | --- | --- |
| 20-349 | Emergency Medical Technician | G-9 | $42,631* |
| 20-523 | Emergency Medical Technician (Paramedic) | G-14 | $53,019* |
* Salaries include location differentials; shift assignment may result in higher salary
NO APPLICATION PROCESSING FEE REQUIRED
Minimum Qualifications
For Number 20-349: you must possess and maintain a currently valid certification from the New York State Health Department as an Emergency Medical Technician;
For Number 20-523: you must possess and maintain a currently valid certification from the New York State Health Department as an Emergency Medical Technician (Paramedic).
Notes
Appropriate part-time and volunteer experience, which can be verified, will be accepted on a prorated basis.
New York State residence is not required.
Candidates must possess and maintain the appropriate valid NYS Drivers' License and have a NYS Drivers' License which is free from major violations or a pattern of repeat violations. Applicants must submit their NYS Drivers' License Identification Number on the Stony Brook University Employment Application for a Department of Motor Vehicle driving record history verification.
The Positions
These positions exist only at University Hospital, State University of New York in Stony Brook.
Duties
As an Emergency Medical Technician, under the supervision of an attending physician, you would provide basic life support services and transport patients in need of emergency hospital care. You would assist in rendering medical care, operating an ambulance, maintaining equipment and supplies, coordinating transport, and other related duties. You would also provide administrative support to the Emergency Medical Services Assistant Director as needed.
As an Emergency Medical Technician (Paramedic), under the supervision of an attending physician, you would provide medical care to critically ill patients before and during ground or air transport to the medical facility, including patient assessment, peripheral IV insertion, use of pneumatic shock garments, administration of medications, endotracheal intubation administration of oxygen and medical gases, EKG monitoring, defibrillation, cardioversion, BCLS, spinal immobilization, and a variety of other medical procedures. You would be responsible for advanced life support radio operation, taking pertinent information from field medical care providers and relaying medical orders. You would maintain a computer database on ambulance calls and assist in analyzing all aspects of pre-hospital care. You would be responsible for the maintenance of equipment and medical supplies, operation of the ambulance, and coordination of transport. You would also provide administrative support to the Emergency Medical Services Assistant Director as needed.
Subject of Examination
For the exam(s) for which you apply, if you meet the minimum qualifications, your education and experience will be evaluated against the general background of the position. It is important that the information on your application be complete and accurate. Vagueness and omissions will not be decided in your favor. Your final score will be based on the rating you received on the evaluation of education and experience, plus any applicable veterans' credits. Since rating is conducted (and new candidates are added to the eligible list) periodically, your comparative ranking will change with time. You will remain on the eligible list for a two-year period, but may reapply after one year.
Your final score must be 70 or higher in order to pass. Rank on the eligible list will be determined after adding any wartime veterans' and Civil Service Law Section 85-a credits to your final passing score.
How to Apply
DO NOT SEND APPLICATIONS TO THE DEPARTMENT OF CIVIL SERVICE (see below).
Where to Apply
Mail your completed application to:
Human Resources, Stony Brook University Hospital, Stony Brook, NY 11794-9300
All statements you make on your application are subject to investigation.
Retest Policy
Qualified candidates may file as frequently as every 12 months, but a new application is required each time.
Additional Information
New York State is an Equal Opportunity Employer
It is the policy of the State of New York to provide for and promote equal opportunity employment, compensation, and other terms and conditions of employment without unlawful discrimination on the basis of age, race, color, religion, disability, national origin, gender, sexual orientation, veteran or military service member status, marital status, domestic violence victim status, genetic predisposition or carrier status, arrest and/or criminal conviction record, or any other category protected by law, unless based upon a bona fide occupational qualification or other exception.
Appointment to many positions in State government require candidates to undergo an investigative screening. This may include a thorough character investigation, a Federal Bureau of Investigation Criminal Record History Check, a Child Abuse Registry clearance, or other similar procedures. Candidates may be fingerprinted and may be required to pay any necessary fees for that procedure. Depending on the nature of the job, the criminal convictions discovered, or any falsified or omitted information revealed, the investigative findings may bar appointment or result in removal after appointment.
Eligibility for Employment
You must be legally eligible to work in the United States at the time of appointment and throughout your employment with New York State. If appointed, you must produce documents that establish your identity and eligibility to work in the United States, as required by the federal Immigration Reform and Control Act of 1986, and the Immigration and Nationality Act.
Other Accommodation
Individuals who apply to take an in-person Civil Service examination and who wish to request an exemption to the Department's COVID-19 vaccination/testing policy due to a medical reason or sincerely held religious belief, practice, or observance, must check the box on the application under "Other Accommodations" and will be required to provide appropriate documentation. Candidates granted an exemption will be offered the opportunity to take the examination via Remote Proctoring - a secure, web-based test delivery method that uses professional test proctors and technology to monitor applicants using a web camera as they complete an examination.
New York State Residence Is Not Required For Most Positions
However, you must be eligible for employment in the United States.
Continuous Recruitment/Eligible Lists
Candidates who meet the qualifications and pass this examination will have their names placed on the eligible list in the order of final scores, regardless of the date on which they filed or took the test. Generally, the names of qualified candidates will remain on the eligible list for two years. Appeal of ratings will not be allowed as the opportunity for retest exists. The Department of Civil Service reserves the right to terminate this special recruitment program.
S2 LSS-sac
Reissued: 6/14
This announcement is subject to amendment or cancellation without notice. Do not copy it, or post it to any other site, but link to it instead.