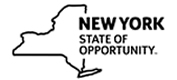 Equipment Operator Instructor
Performance Test To Be Held

May 2023

Applications Must Be Submitted or Postmarked By

March 08, 2023
TESTING FOR THIS TITLE WILL BE CONDUCTED IN THE POUGHKEEPSIE, SARATOGA SPRINGS, SYRACUSE, LAKEVILLE, AND LONG ISLAND AREAS ONLY.
Appointees who work in the five boroughs of New York City or in Nassau, Suffolk, Rockland, or Westchester Counties will receive an additional $3,026 annual downstate adjustment. Appointees who work in Dutchess, Orange, or Putnam Counties will receive an additional $1,513 annual mid-Hudson adjustment.
Minimum Qualifications
On or before April 30, 2023, you must have:
four years experience in the operation and maintenance of at least THREE of the following types of self-propelled heavy construction equipment: excavators, graders, pavement wideners, bulldozers, heavy dump trucks with a plow and wing configuration, pavers, front end loaders, and backhoes; AND
six months experience as a DESIGNATED INSTRUCTOR in the operation and maintenance of complex heavy construction equipment or trucks over thirteen tons in weight. A designated instructor is someone who has provided classroom, shop, over-the-road or work site training on complex heavy equipment.
IMPORTANT: You must indicate on your application the types of equipment that you have had experience operating and maintaining. You must also describe the type of training that you have provided as a designated instructor and the type(s) of equipment you have instructed others on.
License Requirement: At the time of appointment and continuously thereafter, you must have a valid New York State Class A commercial driver's license without any of the following restrictions: no air brake, automatic transmission, or no tractor/trailer CMV. A valid New York State Class B commercial driver's license without an air brake restriction, or its equivalent from another state or territory, will be required at the time of the performance test.
If verifiable, we will accept and prorate appropriate part-time and volunteer experience.
New York State residency is not required.
The Positions: These positions exist in the New York State Department of Transportation and are located throughout the state.
Duties
As an Equipment Operator Instructor, you would conduct equipment operator assessment, certification, and training programs on a regularly scheduled basis within a Department of Transportation Region. Specialized training sessions may be occasionally required in other regions throughout the state. Training will be performed on a wide variety of self-propelled construction equipment as well as heavy dump trucks with plow and wing. In addition, you would compile and maintain records of training activities and prepare other reports as required by the Supervising Equipment Operator Instructor. You would also conduct individual training sessions for equipment operators to prepare them for the Department of Motor Vehicles Commercial Drivers Licensure Test.
Travel Requirements: Occasional overnight travel may be required.
Subject of Examination
There will be a performance test which you must pass in order to be considered for appointment. The performance test is designed to evaluate, against the general background of the position, the ability to:
Conduct an instruction session.
Present ideas clearly and effectively.
Operate a heavy dump truck.
Your final score must be 70 or higher in order to pass. Your final score on the eligible list will be determined after adding any wartime Veterans' and Civil Service Law Section 85-a credits.
Applicants are required to have a Personal NY.gov account and keep their email address up to date. The Department of Civil Service and other state agencies will communicate with you through email correspondence. This may include the notification of your test arrangements, examination results, and canvassing you for interest in appointment. It will be important for you to keep your email address, phone number, and mailing address current by logging into https://www.cs.ny.gov/home/myaccount.
How To Apply
This announcement is for viewing purposes only.
Important: Unless waived, you must pay the non-refundable processing fee. For information on fee waivers, visit https://www.cs.ny.gov/examannouncements/types/oc/appinfo.cfm##Fee. Any past due application processing fees must be paid in full prior to submitting an application. Please email FeeUnitMail@cs.ny.gov regarding inquiries about any past due fee. It is important that you verify that you entered the correct examination number and title on your online or paper application prior to submitting. If you apply online, you should immediately review your email confirmation notice to verify that you applied for the correct examination.
Additional Information
New York State is an Equal Opportunity Employer
It is the policy of the State of New York to provide for and promote equal opportunity employment, compensation, and other terms and conditions of employment without unlawful discrimination on the basis of age, race, color, religion, disability, national origin, gender, sexual orientation, veteran or military service member status, marital status, domestic violence victim status, genetic predisposition or carrier status, arrest and/or criminal conviction record, or any other category protected by law, unless based upon a bona fide occupational qualification or other exception.
Appointment to many positions in State government require candidates to undergo an investigative screening. This may include a thorough character investigation, a Federal Bureau of Investigation Criminal Record History Check, a Child Abuse Registry clearance, or other similar procedures. Candidates may be fingerprinted and may be required to pay any necessary fees for that procedure. Depending on the nature of the job, the criminal convictions discovered, or any falsified or omitted information revealed, the investigative findings may bar appointment or result in removal after appointment.
Eligibility for Employment
You must be legally eligible to work in the United States at the time of appointment and throughout your employment with New York State. If appointed, you must produce documents that establish your identity and eligibility to work in the United States, as required by the federal Immigration Reform and Control Act of 1986, and the Immigration and Nationality Act.
Religious Accommodation
Most written tests are held on Saturdays. If you cannot take the test on the announced test date, due to a conflict with a religious observance or practice, check the box under "Religious Accommodation." We will make arrangements for you to take the test on a different date (usually the following day).
Reasonable Accommodations in Testing
It is the policy of the Department of Civil Service, in accordance with the New York State Human Rights Law and the Americans with Disabilities Act, to provide qualified persons with disabilities equal employment opportunity and equal opportunity to participate in and receive the benefits, services, programs, and activities of the Department. It is the policy of the Department to provide such persons reasonable accommodations and reasonable modifications as are necessary to provide equal opportunity. Persons with disabilities who require an accommodation to participate in an examination must note this on their application. Further information is available from the Test Administration Unit of the Department of Civil Service. In the Albany area, call 518-457-2487. Outside of the Albany area, call toll free at 1-877-697-5627. For TDD services, call NY Relay at 711 (requires a fee) or 1-800-662-1220.
Cell Phones or Electronic/Communication Devices at the Test Site
The use of cell phones, beepers, headphones, or any electronic or other communication devices at your personal testing site or in the test room, hallways, restrooms, building, grounds, or other areas, except as expressly authorized by the Department of Civil Service, could result in your disqualification.
S2/TC3 LJT-klr
Issued: 02/03/23
This announcement is subject to amendment or cancellation without notice. Do not copy it, or post it to any other site, but link to it instead.