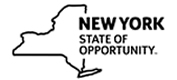 New York State Department of Civil Service announces Continuous Recruitment Examination Open to All Qualified Individuals
Medical Assistant
Applications Accepted

Continuously

Tests To Be Held

Periodically
Exams Included on This Announcement

| Exam Number | Exam Title | Salary Grade | Beginning Salary | Job Rate |
| --- | --- | --- | --- | --- |
| 20-143 | Medical Assistant | G-8 | $34,831 | $42,895 |
NO APPLICATION PROCESSING FEE REQUIRED
Appointees who work in the five boroughs of New York City or in Nassau, Suffolk, Rockland, or Westchester Counties will receive an additional $3026 annual downstate adjustment. Appointees who work in Dutchess, Orange, or Putnam Counties will receive an additional $1513 annual mid-Hudson adjustment.
Minimum Qualifications
On or before the date of filing your application, you must have:
Either 1: one year of full time experience performing clinical and clerical support activities in a health care setting.
Or 2: completion of a college, university, technical school or vocational school medical assistant program.
Notes
Your college credit must have been awarded by a college or university accredited by a regional, national, or specialized agency recognized as an accrediting agency by the U.S. Department of Education/U.S. Secretary of Education. If your college credit was awarded by an educational institution outside the United States and its territories, you must provide independent verification of equivalency. You can write to the Examination Information Desk of the NYS Department of Civil Service for a list of acceptable companies who provide this service. This information can also be found on the Internet at http://www.cs.ny.gov/jobseeker/degrees.cfm. You must pay the required evaluation fee. If you are applying on the Internet, you must mail the independent verification of equivalency to the New York State Department of Civil Service, Albany, New York 12239. Attention: S2/20143.
Appropriate part-time and volunteer experience, which can be verified, will be accepted on a prorated basis.
New York State residence is not required.
The Positions
The majority of these positions are located at the SUNY Upstate Medical University in Syracuse. Positions also exist at the Department of Civil Service, SUNY Brockport, SUNY Geneseo, SUNY Polytechnic Institute, SUNY Binghamton, SUNY Buffalo University, SUNY Albany, SUNY Oneonta, SUNY Oswego, SUNY Plattsburgh, SUNY Buffalo State College, SUNY Potsdam, and SUNY Stony Brook.
Duties
As a Medical Assistant, you would perform clinical, laboratory, and clerical support activities. Duties would include, but not necessarily be limited to: preparing patients for examination, taking and recording patient vital signs and blood pressure, performing simple treatment procedures such as EKG's and changing non-sterile dressings; and performing standardized, routine laboratory procedures such as phlebotomy and patient specimen collection and processing. You may also perform routine clerical activities such as patient reception, producing reports, answering telephones, scheduling appointments, checking insurance eligibility, and collecting payments.
Subject of Examination
There will be no written test. The New York State Examination Application (NYS-APP) is the test. Your completed NYS-APP will be the only basis for rating your education and experience. Failure to complete the application correctly may result in disqualification. If disqualified, candidates must wait six months to re-apply. If you meet the Minimum Qualifications, your education and experience will be evaluated against the general background/critical activities of the position. This evaluation will concentrate on your education; licenses/certifications such as: Cardiopulmonary resuscitation (CPR) or First Aid, Advanced Cardiovascular Life Support (ACLS), Emergency Medical Technician (EMT) or Paramedic, Certified Nursing Assistant (CNA) or Patient Care Technician or Medical Administrative Assistant, Phlebotomy Technician, Medical Assistant, LPN or RN; and experience.
You MUST describe your education and experience as completely as possible on the NYS-APP. Vagueness or lack of information will NOT be decided in your favor. Resumes will NOT be accepted in place of a completed NYS-APP.
Your final score must be 70 or higher in order to pass. Rank on the eligible list will be determined after adding any wartime Veterans' and Civil Service Law Section 85-a credits to your final passing score.
Important: The Department of Civil Service and other state agencies may communicate with you through email correspondence. This may include the notification of your examination results and canvassing you for interest in appointment. It will be important for you to keep your email address, phone number and mailing address current by logging into https://www.cs.ny.gov/home/myaccount.
HOW TO APPLY:
Download the examination application form NYS-APP at https://www.cs.ny.gov/extdocs/pdf/nysapp.pdf; or
Email cs.sm.examinfo@cs.ny.gov to request the NYS-APP; or
Obtain the NYS-APP from a State agency or facility personnel/business office; or
Request the NYS-APP by calling the Department of Civil Service in the Albany area at 518 457 2487 or toll free at 1-877-697-5627.
WHERE TO APPLY:
Mail your completed application to one or more of the following:
NYS Department of Civil Service, Office of Human Resources and Administrative Planning, Albany, NY 12239 (518) 473-4295
SUNY College at Brockport, 350 New Campus Drive, Brockport, NY 14420-2929 (585) 395-2126
SUNY Geneseo, 1 College Circle, Doty Hall 318, Geneseo, NY 14454 (585) 245-5616
SUNY Polytechnic Institute, Personnel Office, 257 Fuller Road, Albany, NY 12203 (518) 956-7362
SUNY Upstate Medical University at Syracuse, 750 East Adams Street, Syracuse, NY 13210 (315) 464 4830
SUNY Binghamton, Administration Building, AD242D, Binghamton, NY 13902 (607) 777-2187
SUNY at Buffalo, 120 Crofts Hall, Buffalo, NY 14260-7022 (716) 645-7777
SUNY at Stony Brook, Administration Building, Room 390, Stony Brook, NY 11794-0751 (631) 632-6151
SUNY at Albany, Human Resources UAB 300, 1400 Washington Avenue, Albany, NY 12222 (518) 437 4700
SUNY at Potsdam, Human Resources, 219 Raymond Hall, 44 Pierrepont Avenue, Potsdam, NY 13676 (315) 267 4816
SUNY Plattsburgh, Human Resource Services, 912 Kehoe Building, 101 Broad Street, Plattsburgh, NY 12901
SUNY Oneonta, Attn: Employment Opportunities, 236 Netzer Administration Building, 108 Ravine Parkway, Oneonta, NY 13820 (607) 436-2581
SUNY Oswego, Human Resources, 201 Culkin Hall, 7060 State Route 104, Oswego, NY 13126 (315) 312-2230
SUNY Buffalo State, 1300 Elmwood Avenue, Cleveland Hall 403, Buffalo NY 14222 (716) 878-4822
State agencies have an ongoing need for persons qualified for appointment to these positions. Therefore, agencies will accept applications at any time and will rate applications whenever additional eligibles are needed. All NYS-APPs REQUIRE an original signature by the applicant.
RETEST POLICY: Qualified candidates may file as frequently as six months, but a new application is required each time.
Additional Information
New York State is an Equal Opportunity Employer
It is the policy of the State of New York to provide for and promote equal opportunity employment, compensation, and other terms and conditions of employment without unlawful discrimination on the basis of age, race, color, religion, disability, national origin, gender, sexual orientation, veteran or military service member status, marital status, domestic violence victim status, genetic predisposition or carrier status, arrest and/or criminal conviction record, or any other category protected by law, unless based upon a bona fide occupational qualification or other exception.
Appointment to many positions in State government require candidates to undergo an investigative screening. This may include a thorough character investigation, a Federal Bureau of Investigation Criminal Record History Check, a Child Abuse Registry clearance, or other similar procedures. Candidates may be fingerprinted and may be required to pay any necessary fees for that procedure. Depending on the nature of the job, the criminal convictions discovered, or any falsified or omitted information revealed, the investigative findings may bar appointment or result in removal after appointment.
Eligibility for Employment
You must be legally eligible to work in the United States at the time of appointment and throughout your employment with New York State. If appointed, you must produce documents that establish your identity and eligibility to work in the United States, as required by the federal Immigration Reform and Control Act of 1986, and the Immigration and Nationality Act.
New York State Residence Is Not Required For Most Positions
However, you must be eligible for employment in the United States.
Eligibility for Examination
To be considered a qualified employee eligible to compete in this examination, you must be employed in, or on leave from, the specified department or agency on a permanent or contingent permanent basis in the competitive class, or in the non-competitive class or labor class if specifically noted on this announcement (or be on an appropriate preferred list), and have the specified time in the specified title or salary grade. You may not compete in a test for a title if you are permanently employed in that title (unless you are still on probation) or in a higher direct line of promotion.
Continuous Recruitment/Eligible Lists
Candidates who meet the qualifications and pass this examination will have their names placed on the eligible list in the order of final scores, regardless of the date on which they filed or took the test. Generally, the names of qualified candidates will remain on the eligible list for one year. Appeal of ratings will not be allowed as the opportunity for retest exists. The Department of Civil Service reserves the right to terminate this special recruitment program.
S2 EMZ-klr
Issued: 3/2020
This announcement is subject to amendment or cancellation without notice. Do not copy it, or post it to any other site, but link to it instead.