ARS Online Manual
ARS Broadcast System
Broadcast System Messages are sent to ARS users to provide information regarding changes to ARS and its procedures. Users will receive a worklist item (Broadcast System) when a new message is created. Follow the instructions below to view Broadcast System Messages after its corresponding worklist item has been deleted.
Click on Workforce Monitoring from the side navigation Menu.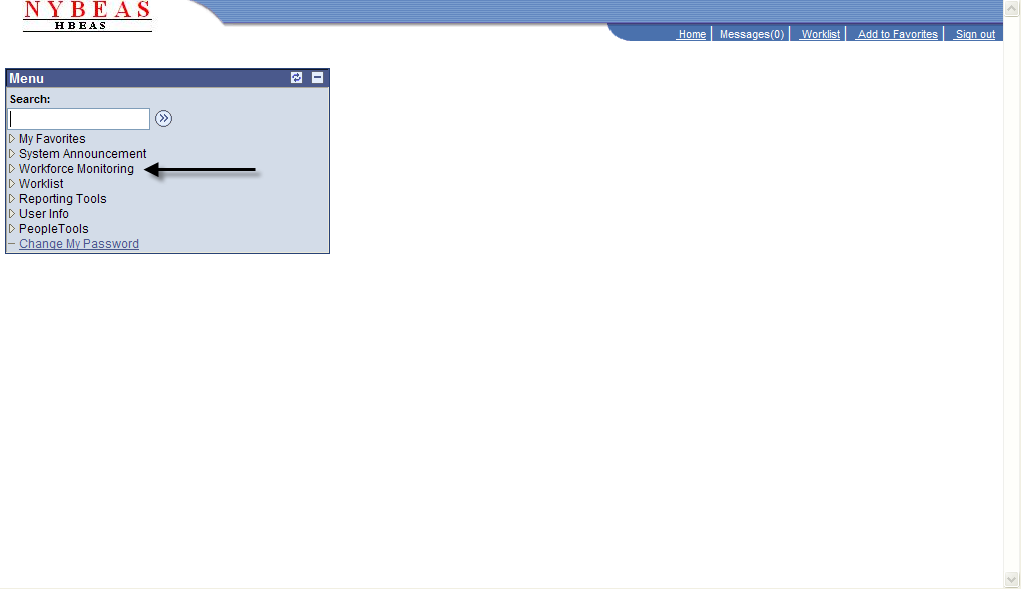 Within the Workforce Monitoring Main Menu, click on the folder labeled Receive ARS Broadcast System.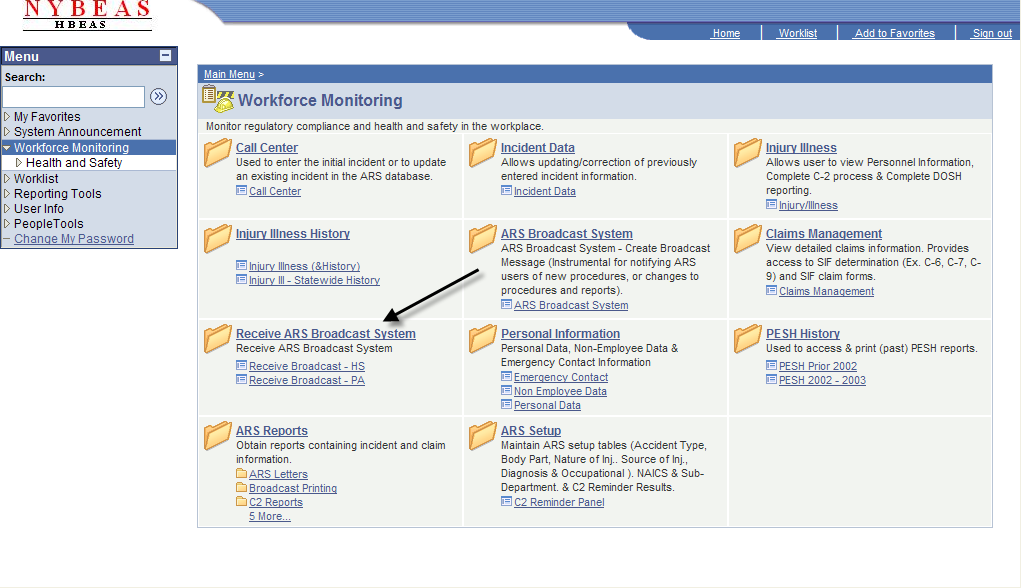 Click on the Receive Broadcast link which corresponds to your permissions. Call Center Administrators will use Receive Broadcast - CC, Health & Safety Administrators will use Receive Broadcast - HS, Personnel Administrators will use Receive Broadcast - PA, and all others will use Receive Broadcast - OT. (Users may have access to more than one link.)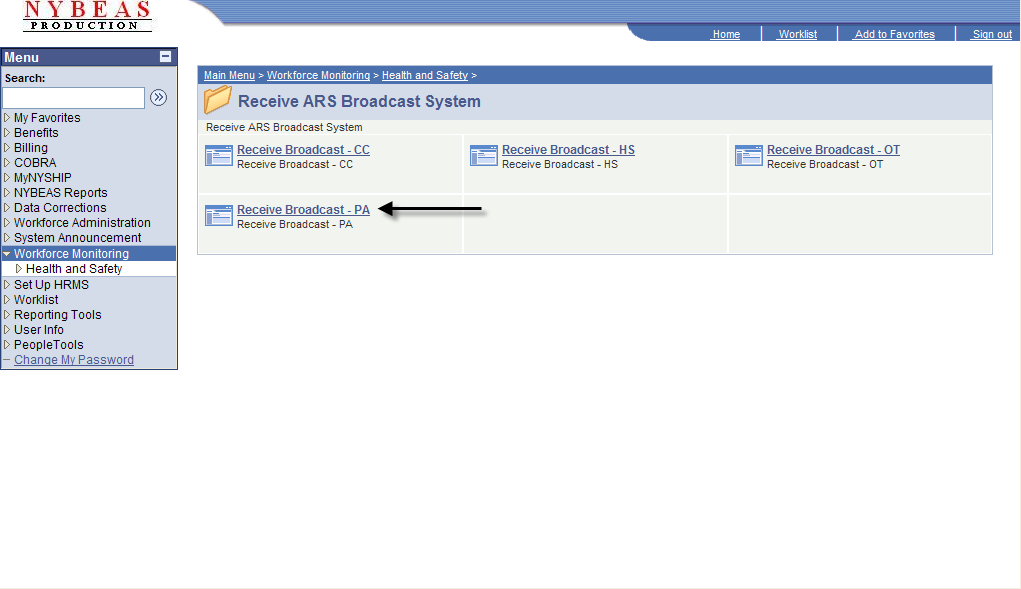 To view a specific message, enter the message number and press Search. If the message number is unknown, leave message number and title blank and press Search.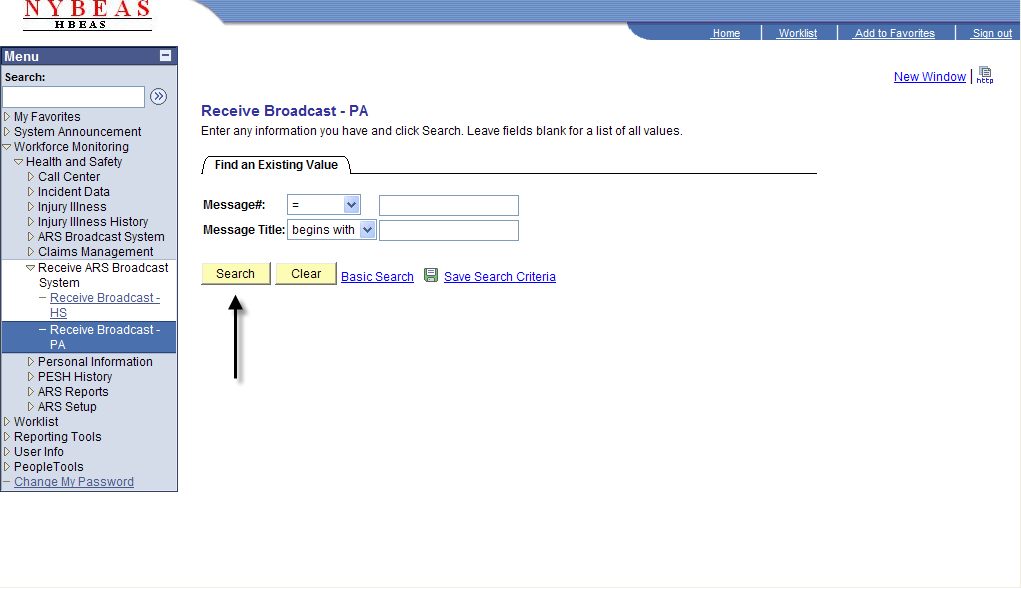 To view the most recent message received, press Last.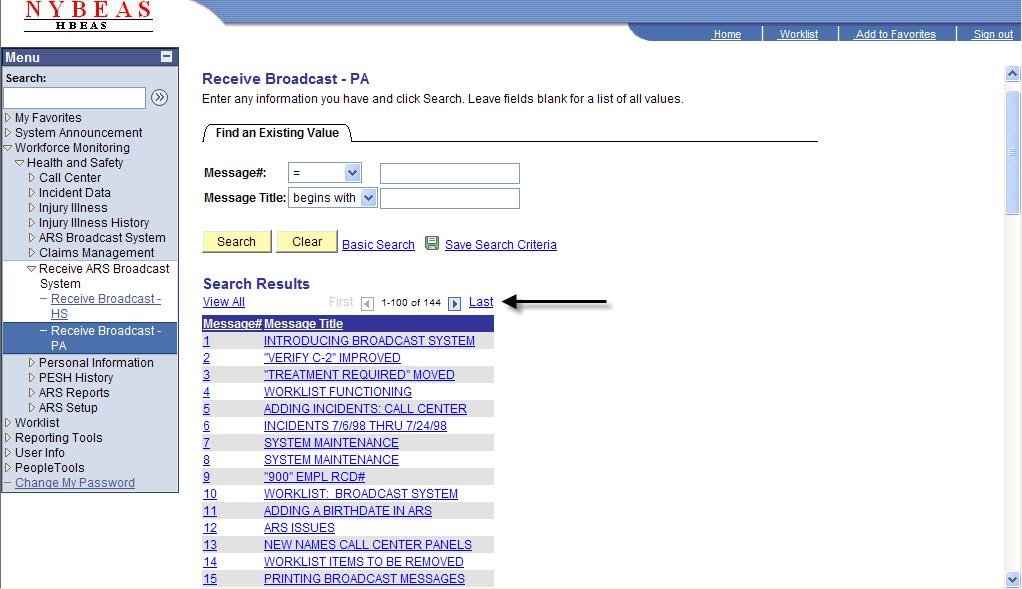 Click on the Broadcast System Message you would like to view.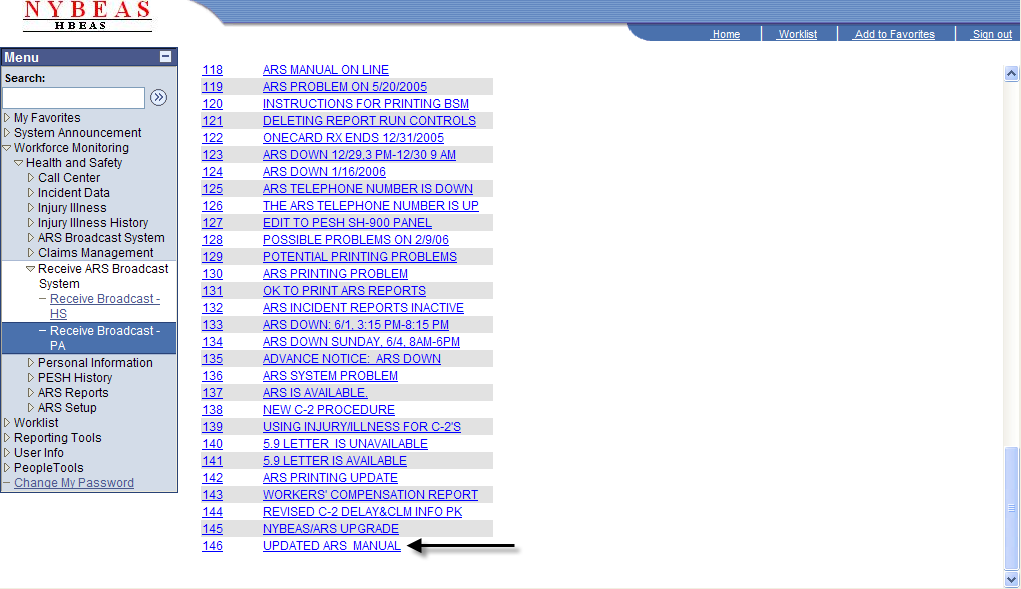 The messages are solely designed to be viewed as 'Read-Only'. Each message should be read and acknowledged as there may be new developments or ARS user issues.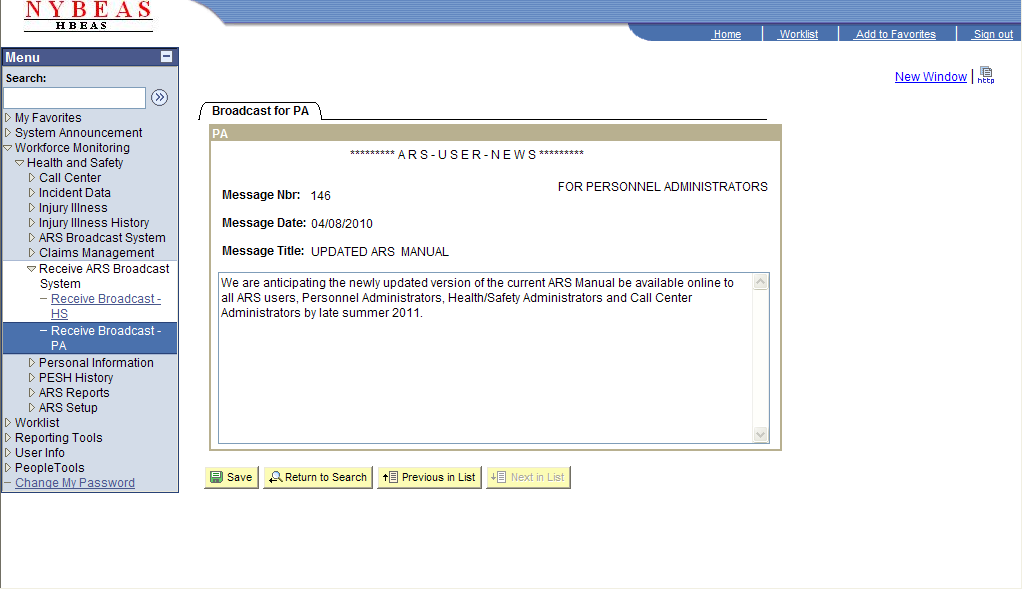 Refer to the Broadcast Printing section of this manual to view instructions on how to print a specific Broadcast System Message.