ARS Online Manual
Incident
The Incident Date will automatically default to the current date unless the incident was previously saved. If the date of the incident is prior to the current date, then click the calendar icon to select the correct date the incident occurred.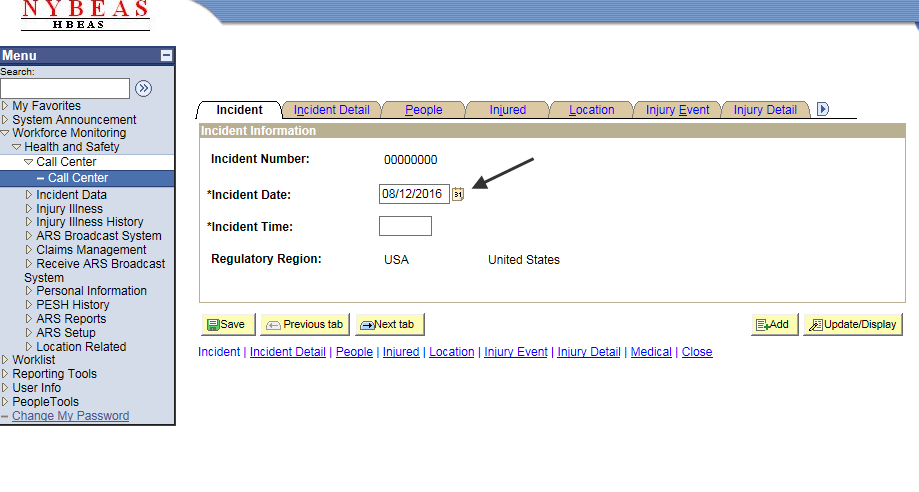 Within the Calendar feature, select the month, year, then day of when the incident occurred.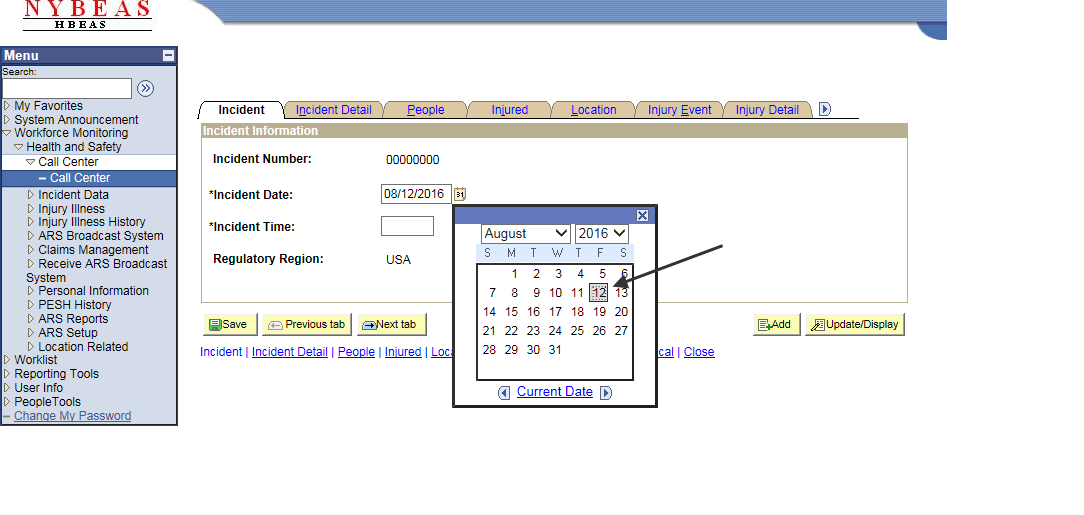 Note that the Calendar feature maintains the correct date format of month, day, year (MM/DD/YYYY).
Next, enter the time the incident occurred in the Incident Time field. Note that the Incident Time will automatically default to 'AM' unless otherwise specified. You may type the time in along with 'AM' or 'PM', or utilize military time.
In the example below, the incident occurred at 1:30PM. Using military time, enter "13:30" into the Incident Time and press Tab on your keyboard.

Note that "1:30PM" will automatically appear within the Incident Time field.

Once the Incident page is complete, select the Incident Detail page to the right of Incident.
Note: The Multiple Injured (check box) was removed from the bottom of Incident (page) however, multiple injured persons will still be recorded on the People (page).