ARS Online Manual
C-2 Detail1
On the C-2 Detail1 page, indicate if notice was given to the employer Orally, In Writing, or Both. Select the date that notice was given by clicking on the calendar icon. Also, provide the name of the person notice was given to.
**Note** The correct format to enter the name is 'Last,First' or 'Last,-'.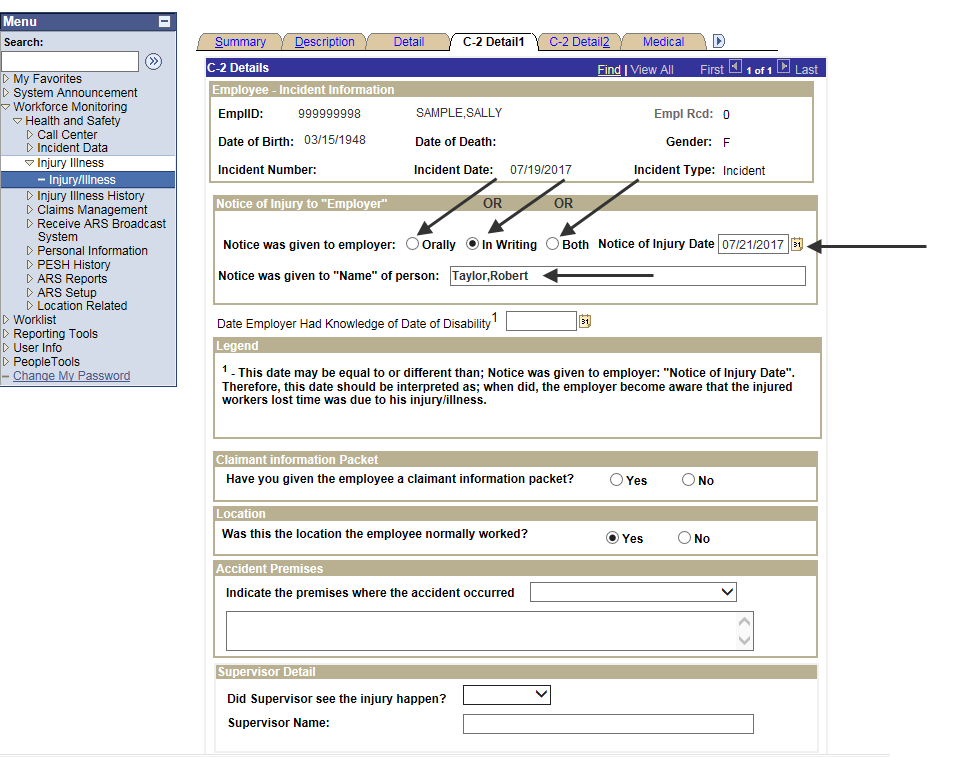 If, Notice of Injury Date on the C-2 Detail1 page and 1st Full Shift/Day Missed on the Lost Time page are populated; then enter the Date Employer Had Knowledge of Date of Disability.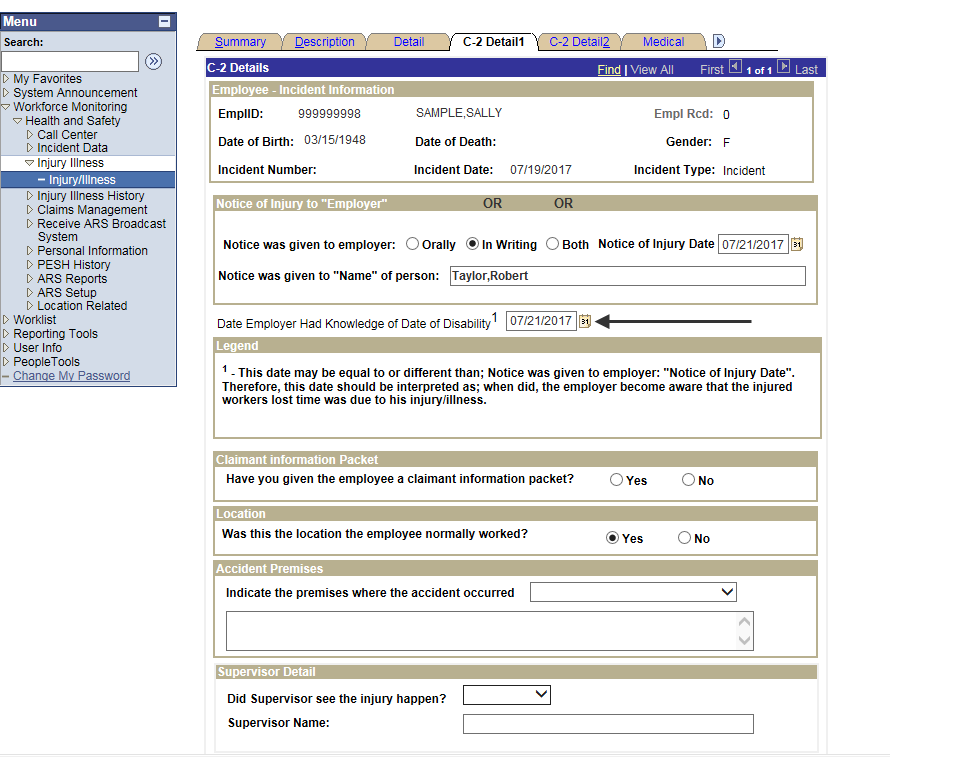 Click Yes or No to answer the question "Have you given the employee a claimant information packet?".
A Claimant Information Packet must be distributed to the injured employee if the FROI (C-2) is to be filed.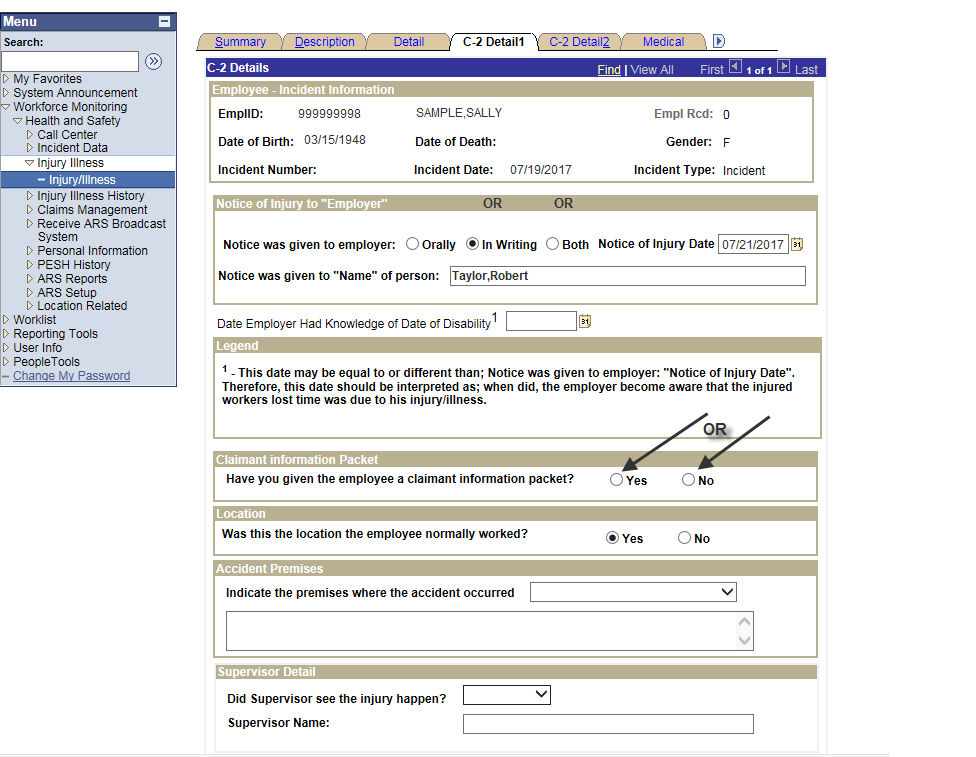 If Yes is clicked, select the date that the Claimant Information Packet was given to the employee by clicking on the calendar icon.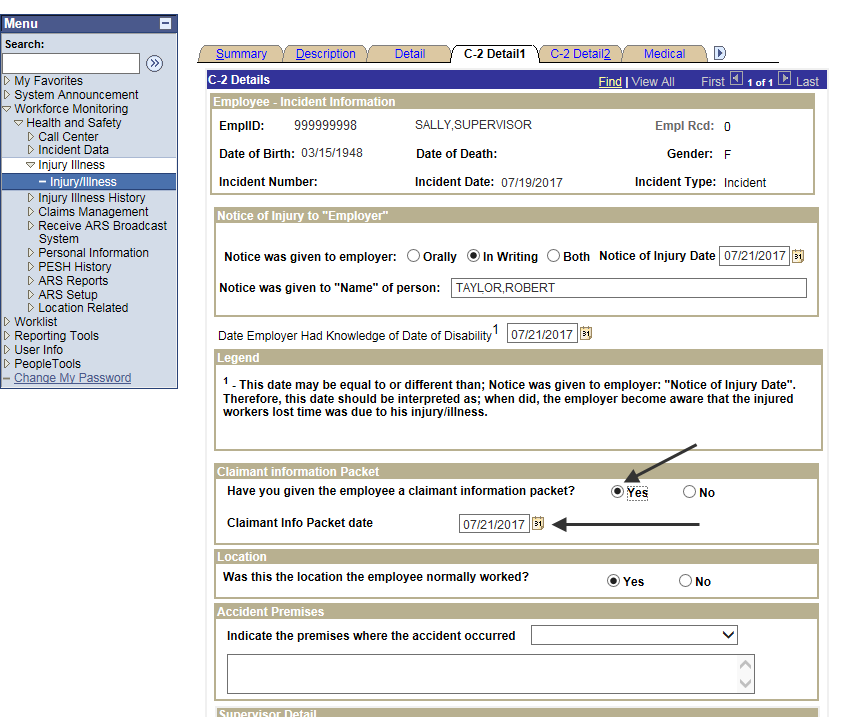 Click Yes or No to answer the question "Was this the location the employee normally worked?". If No is selected, provide an explanation to, "Why was the employee there?".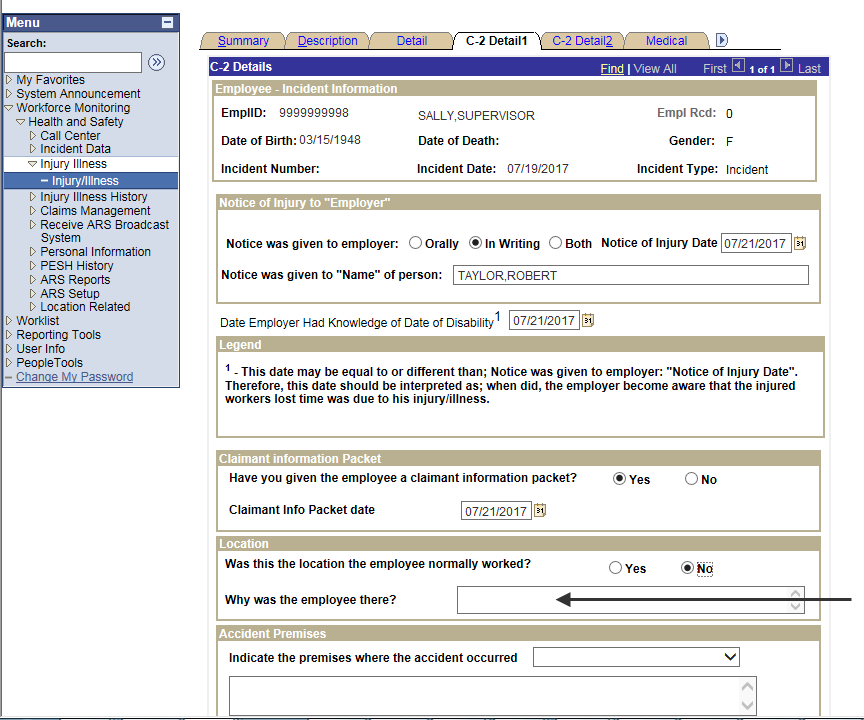 Indicate the premises where the accident occurred by clicking the drop down box. Select either Employer or Other.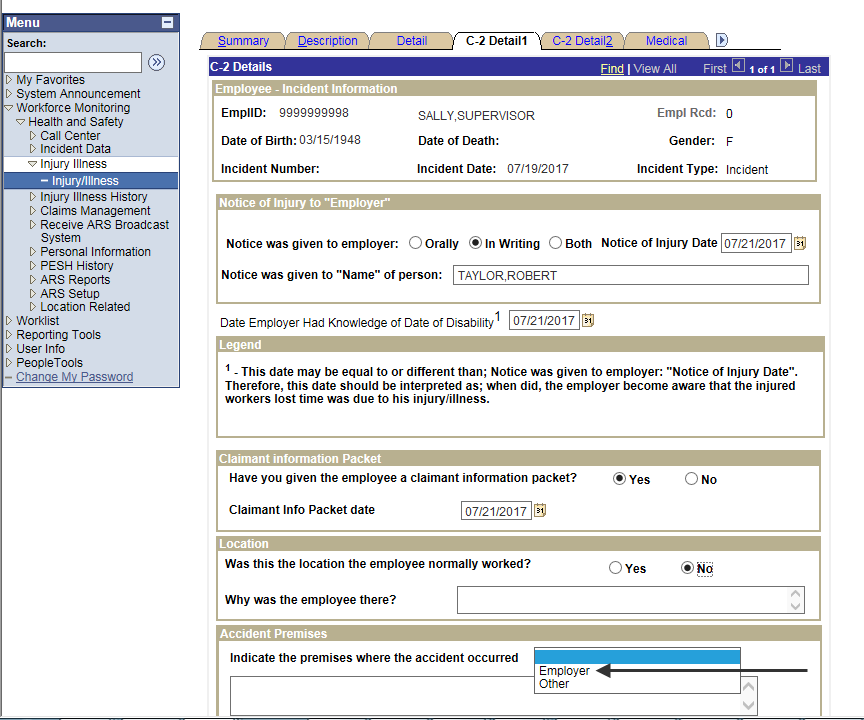 Once a premises is selected, a description populates below the choice.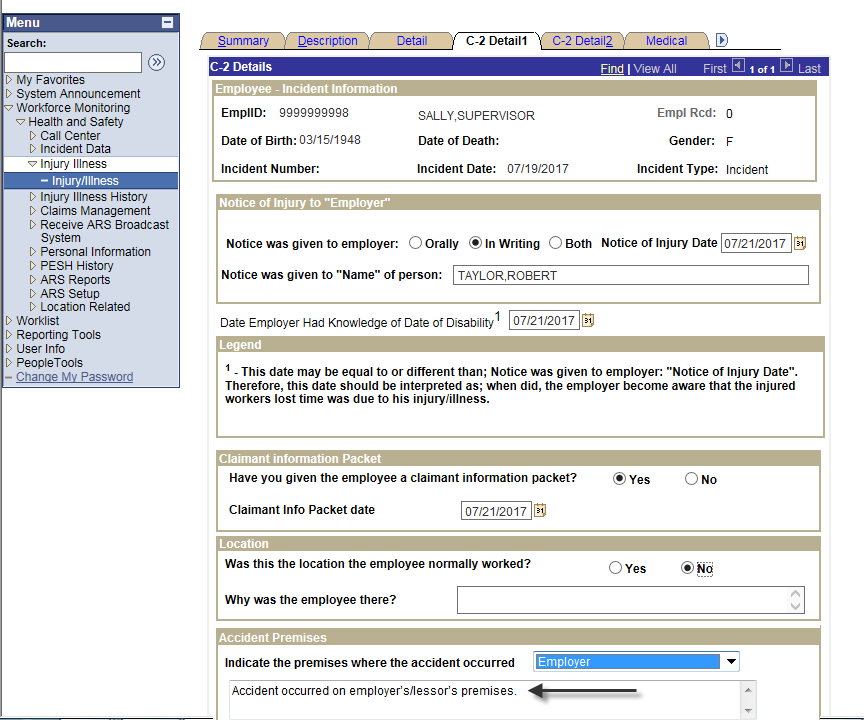 Provide the name of the employee's supervisor within Supervisor Name. Use the same format as explained above.
Choose No, Unknown, or Yes to the question, "Did Supervisor see the injury happen?".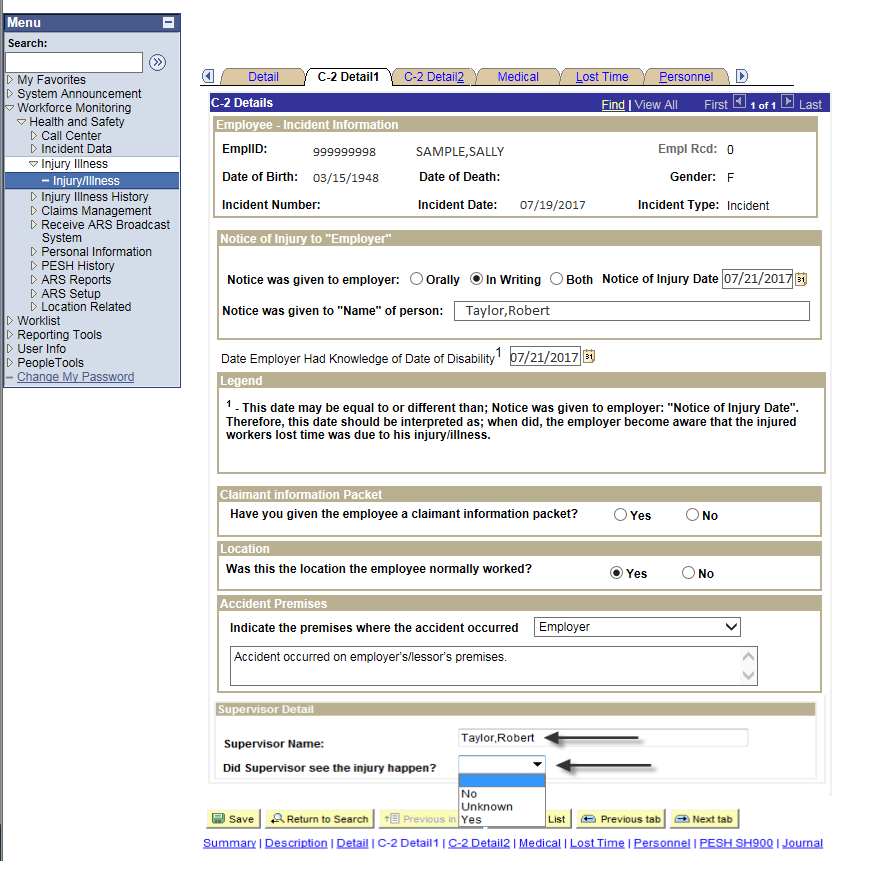 Once the C-2 Detail1 page is completed, select the C-2 Detail2 page to the right of C-2 Detail1.