ARS Online Manual
Broadcast Printing
Broadcast System Messages are sent to ARS users to provide information regarding changes to ARS and its procedures. Users will receive a worklist item (Broadcast System) when a new message is created. Follow the instructions below to view and print Broadcast System Messages.
Begin by clicking on Workforce Monitoring from the side navigation Menu.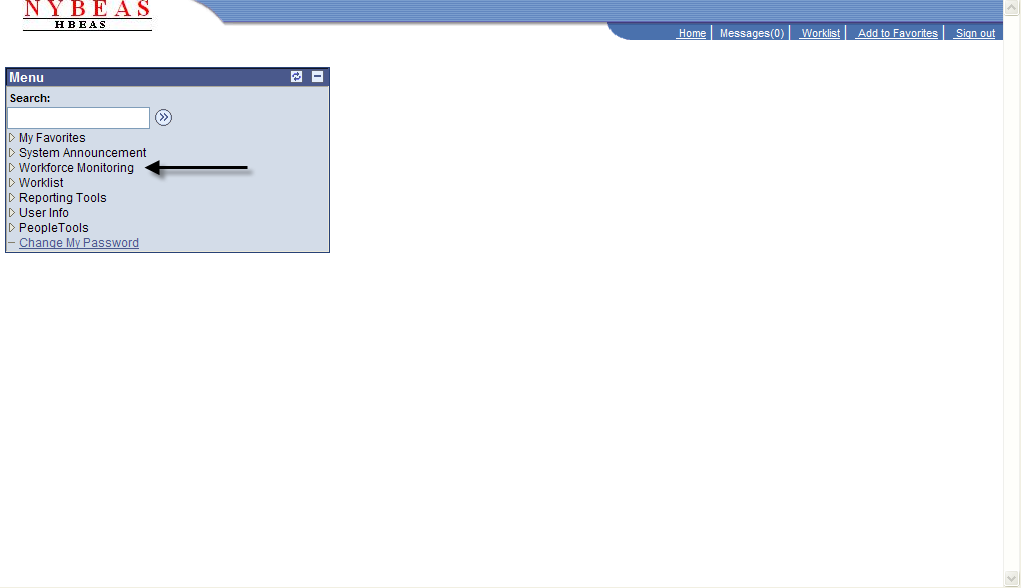 Within the Workforce Monitoring main menu, click on the folder labeled ARS Reports.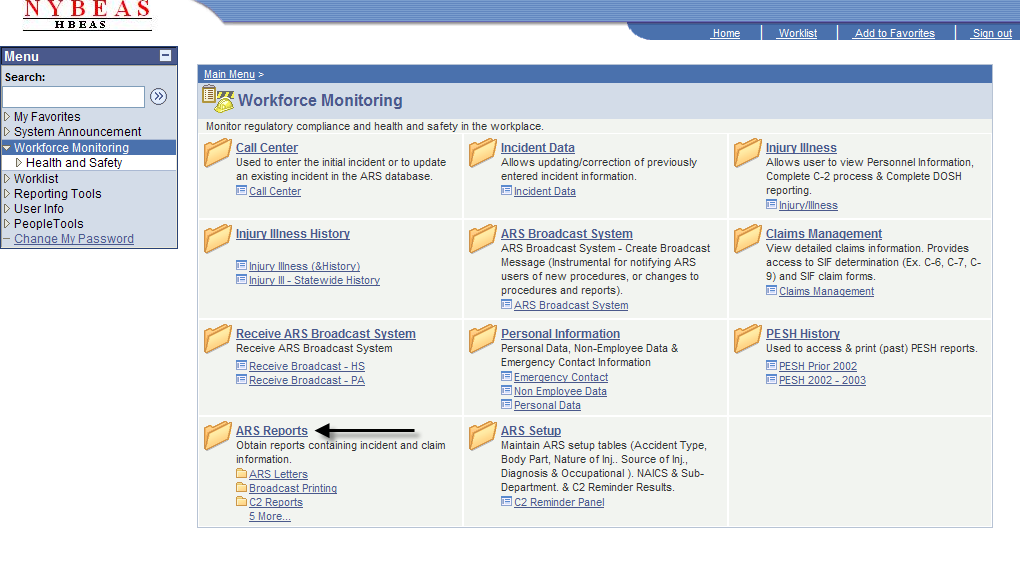 Next, click on the folder labeled Broadcast Printing.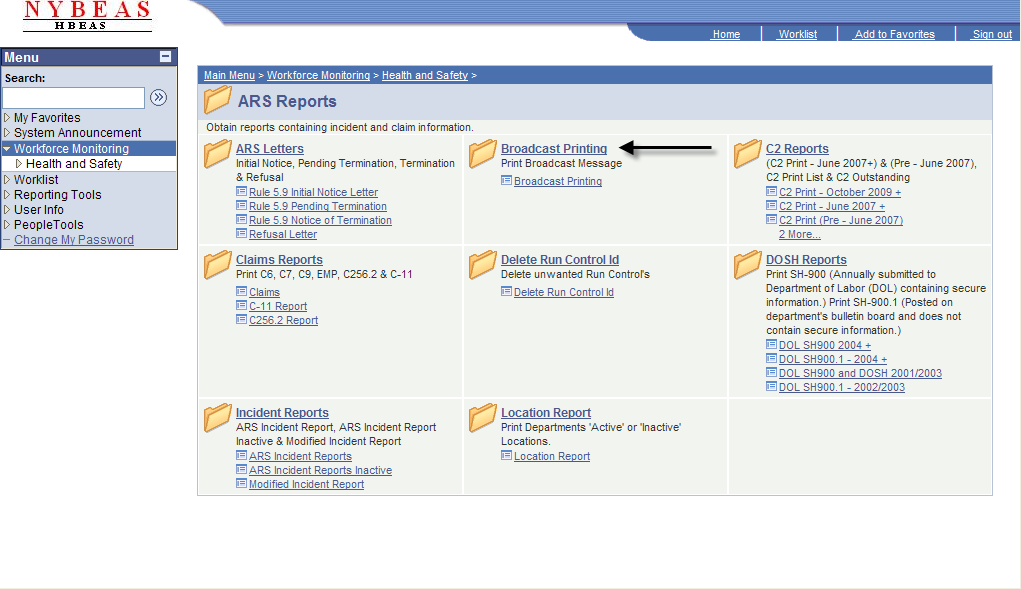 Click Broadcast Printing.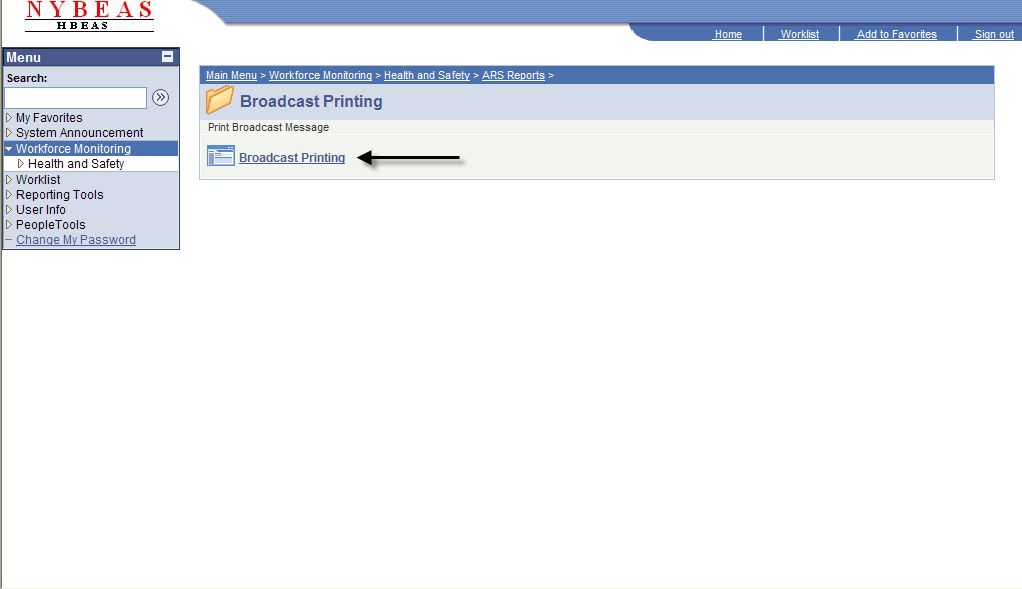 If printing a broadcast system message for the first time, create a Run Control ID by following the steps below.
Click on Add a New Value.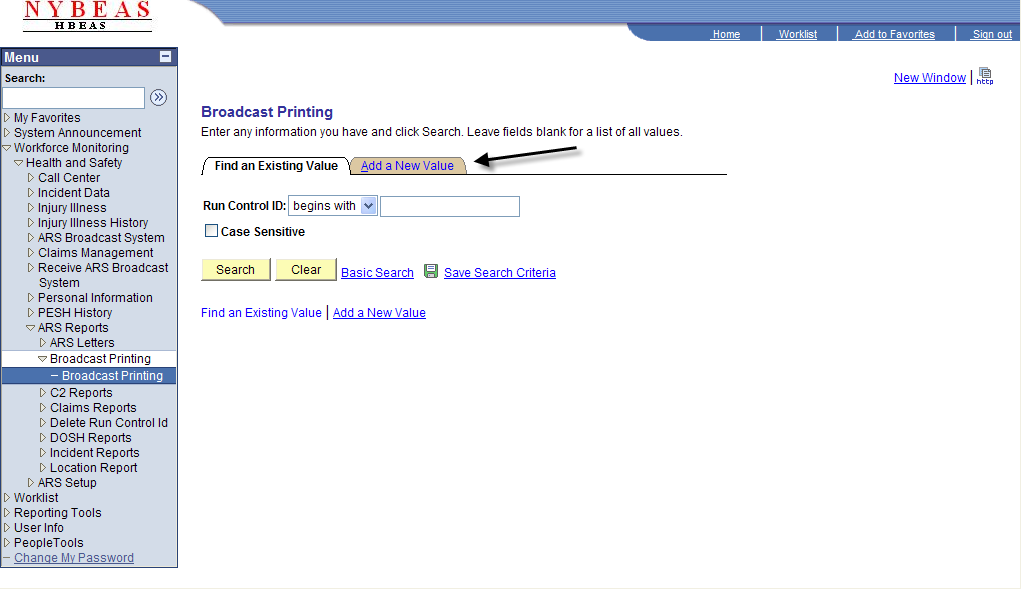 Enter a Run Control ID and click Add. The Run Control ID can be entered as any word or phrase excluding spaces.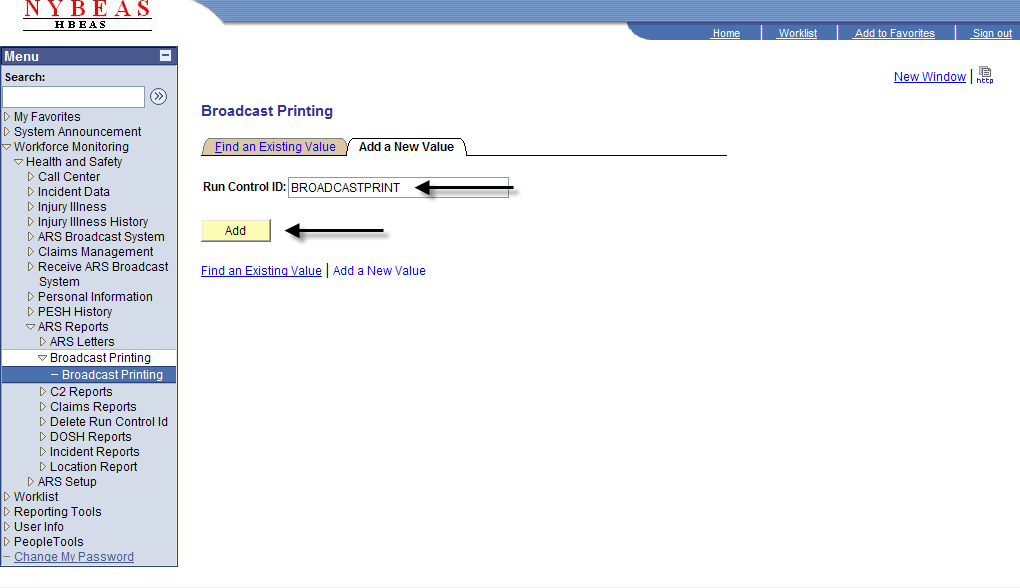 If the Run Control ID has already been created, access it by following the steps below.
Under Find an Existing Value, click on Search.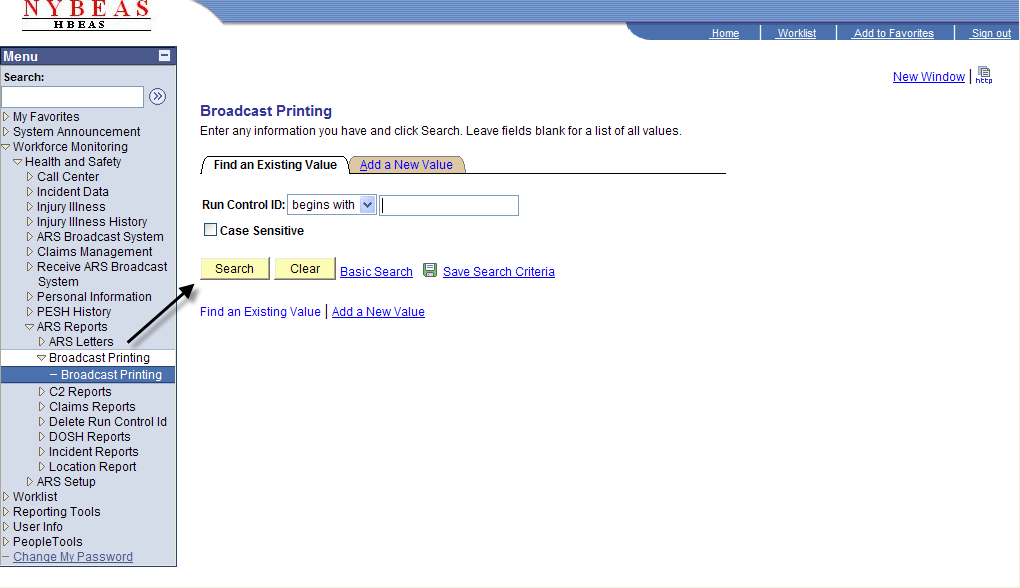 Select the appropriate Run Control ID.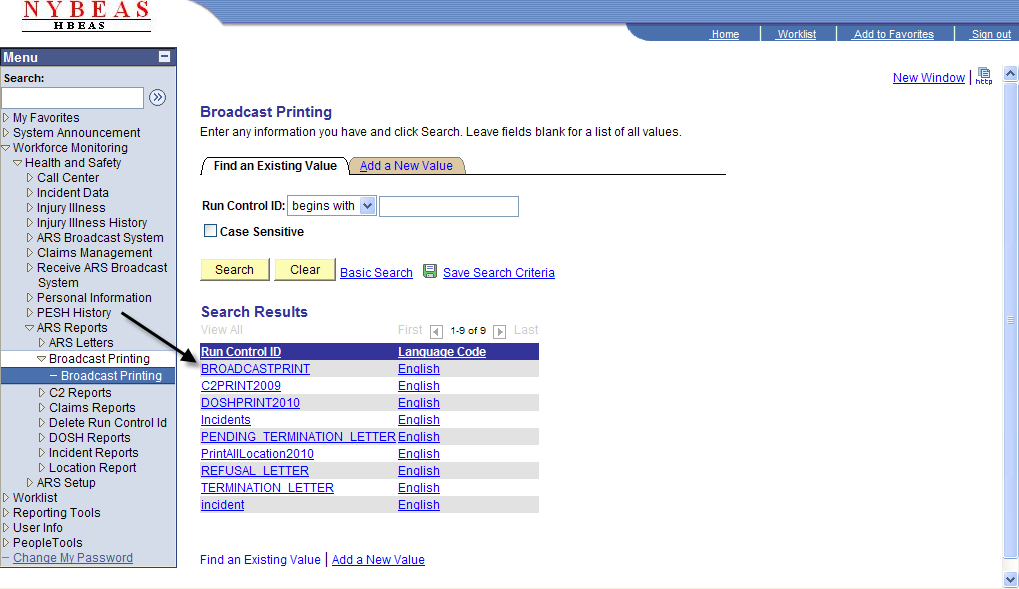 Enter the broadcast system message number you would like to print.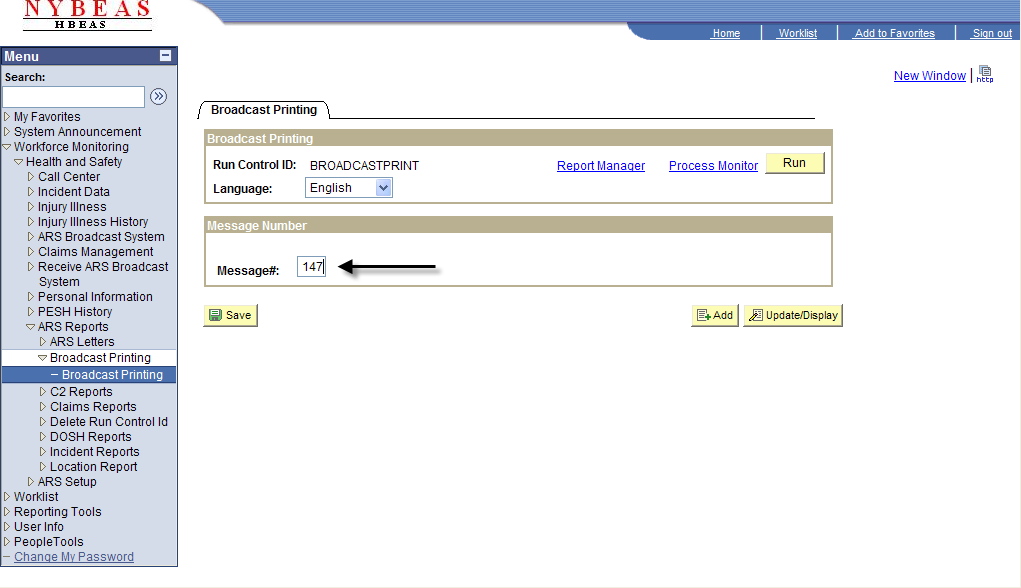 **Note** A list of the broadcast system messages can be found by following the instructions in the ARS Broadcast System section of this manual.
Click Save, and then Run.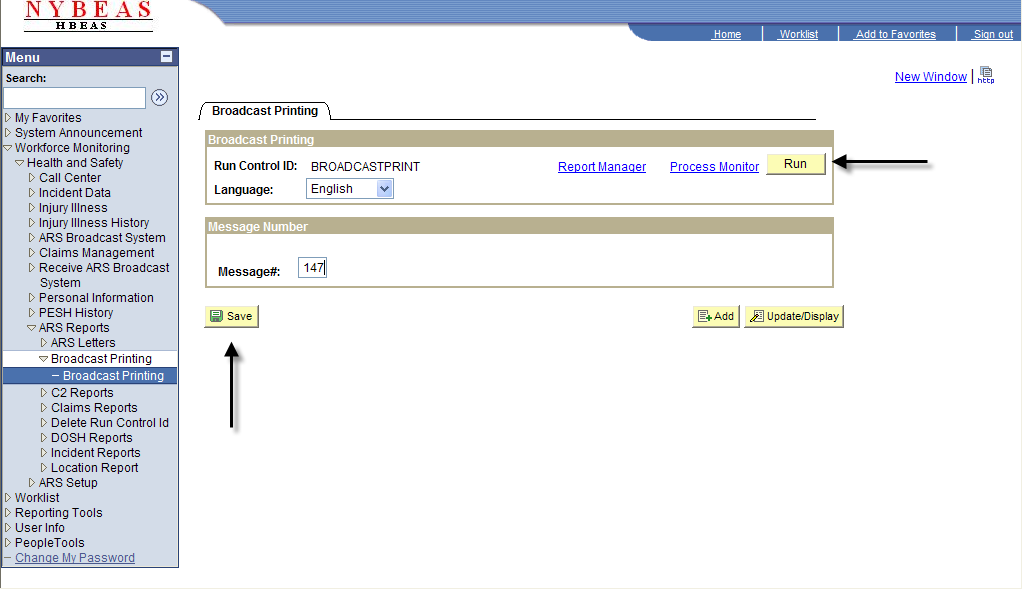 Click OK.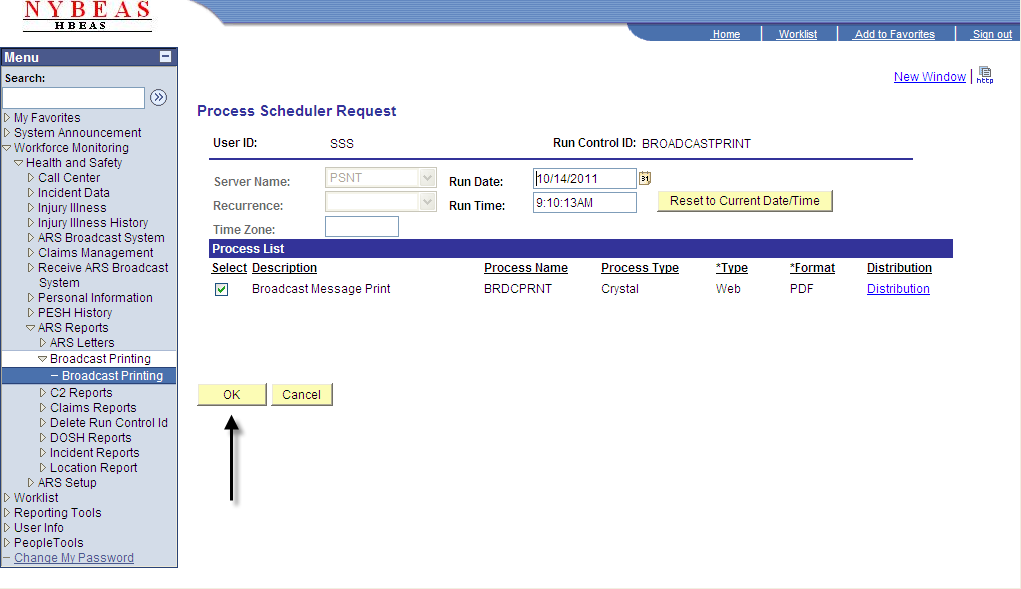 Click on Process Monitor.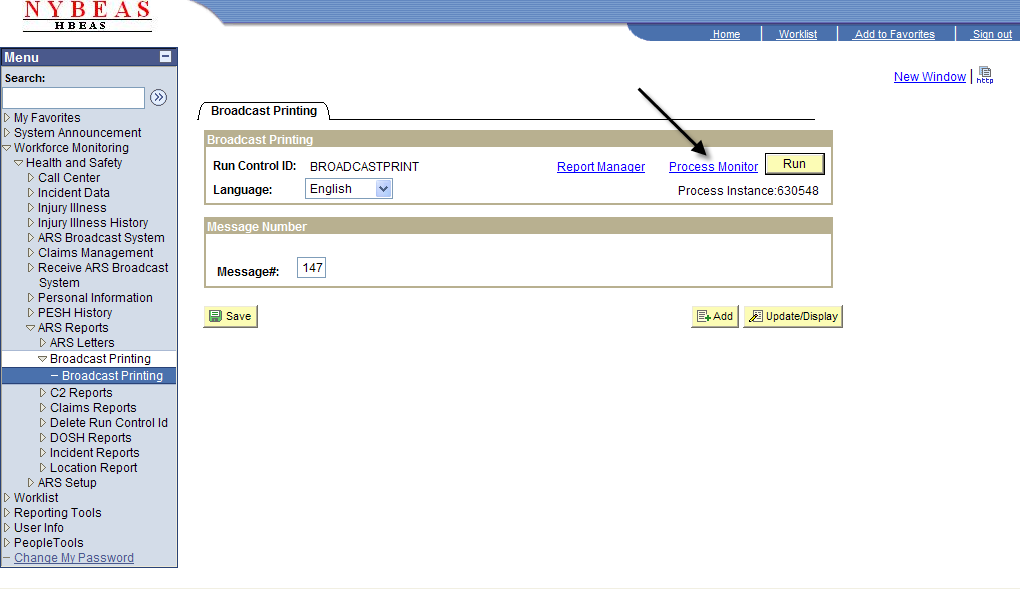 The most recent report created will be displayed at the top of all requests under the Process List. Under Run Status, you will see Queued, Initiated, Processing, then Success. (You may need to click the Refresh button until Success is shown.)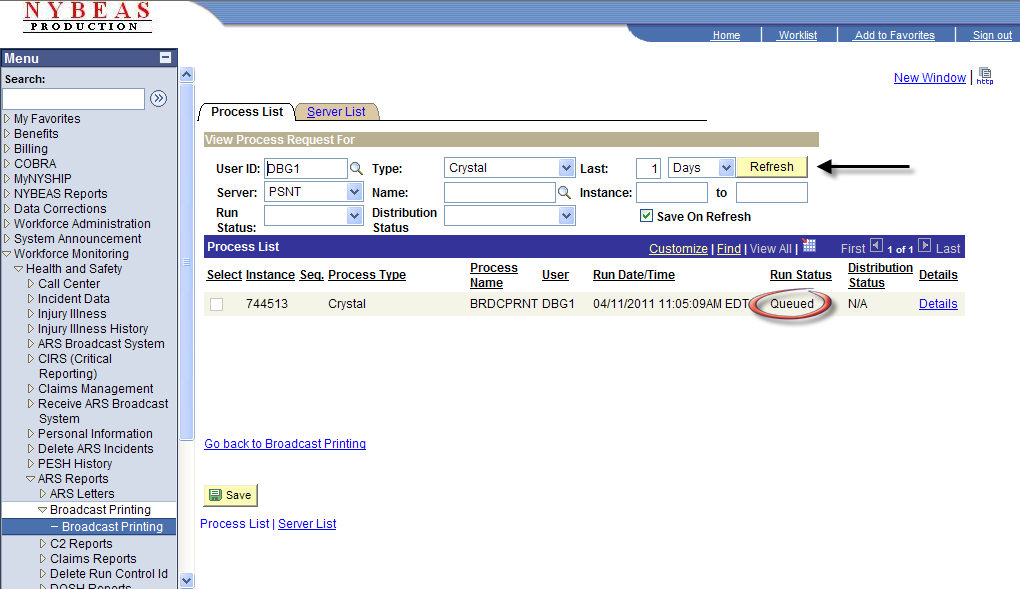 Once the Run Status displays Success and the Distribution Status displays Posted, click on Details.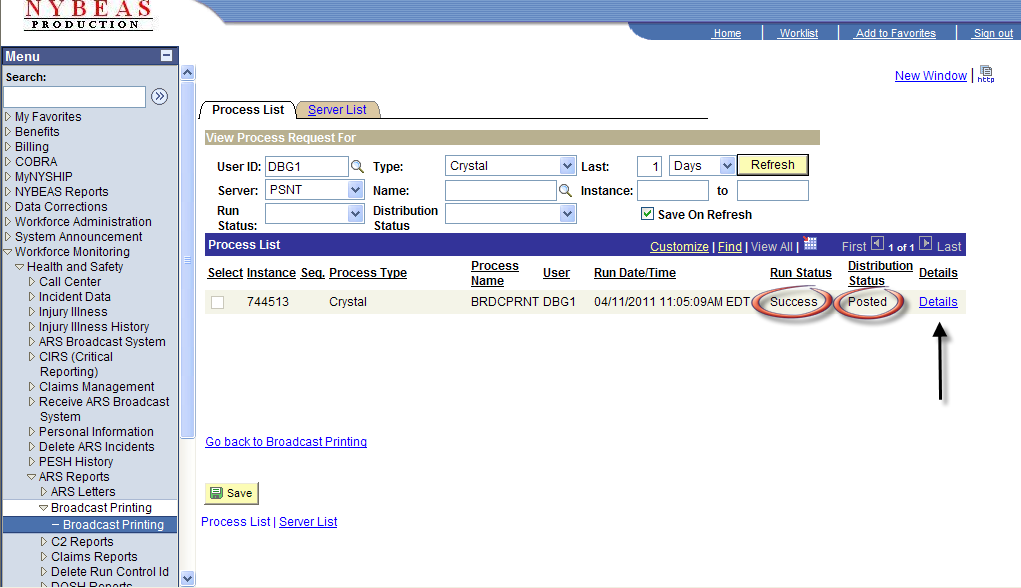 On the Process Detail page, click on View Log/Trace.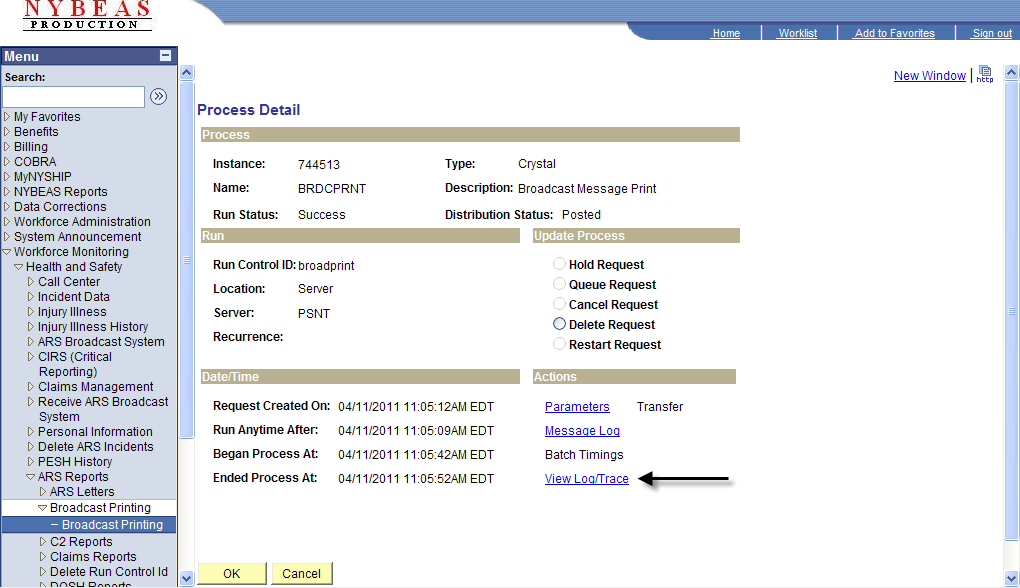 Click on the .PDF file under File List.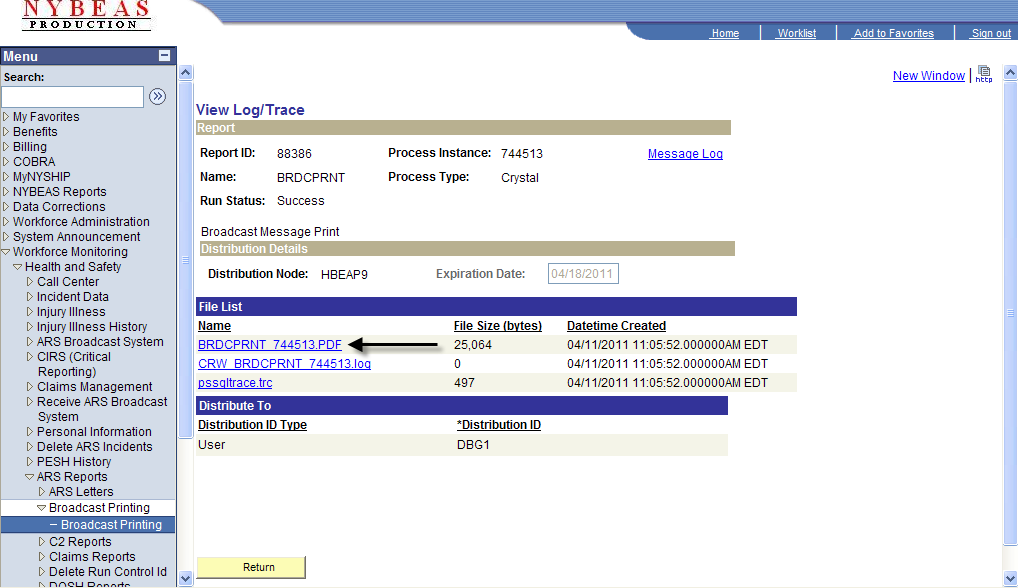 The broadcast system message will open in Acrobat/Adobe Reader for viewing. Click on the Printer icon at the top of the page to the print the message.