ARS Online Manual
Medical
The Medical page within Incident Data resembles the Medical page completed in Injury/Illness.
The Treatment Required? box can be updated/corrected by selecting Medical, Unknown, or None.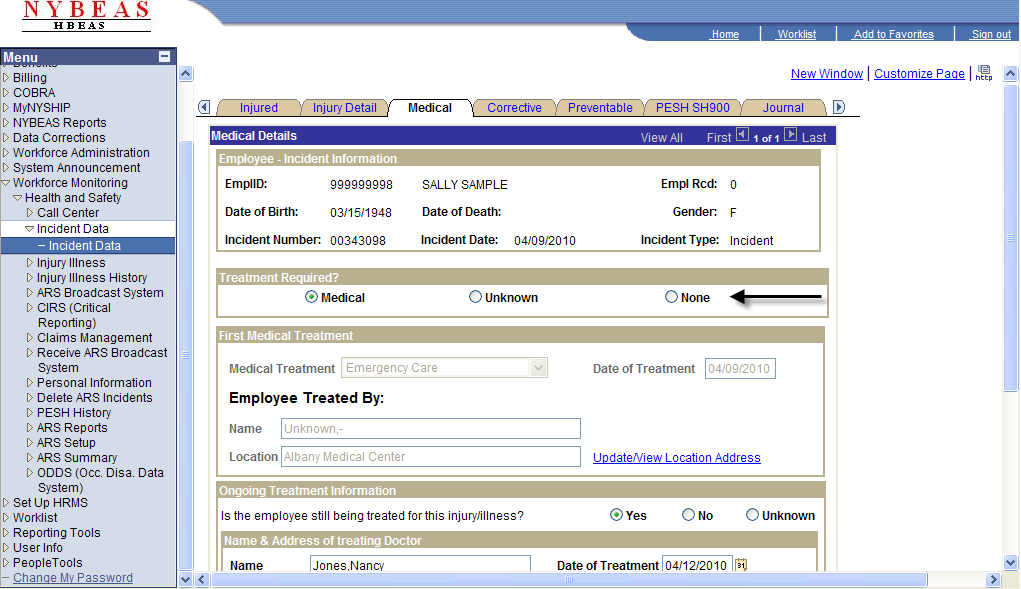 The response to, "Is the employee still being treated for this injury/illness?" can be updated/corrected by selecting Yes, No, or Unknown.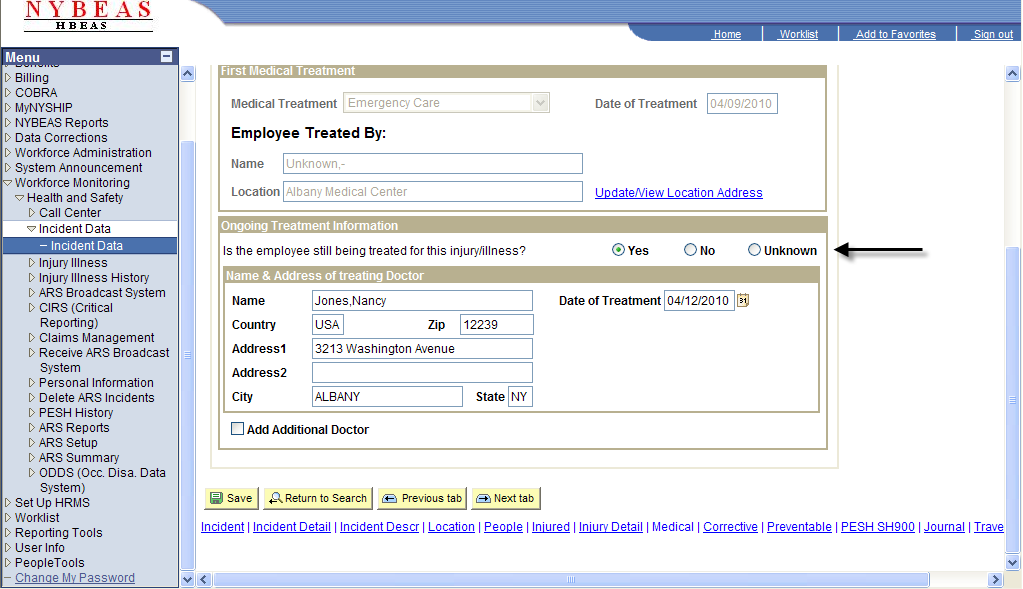 Check Add Additional Doctor in order to add the name, address, and date of treatment of another doctor.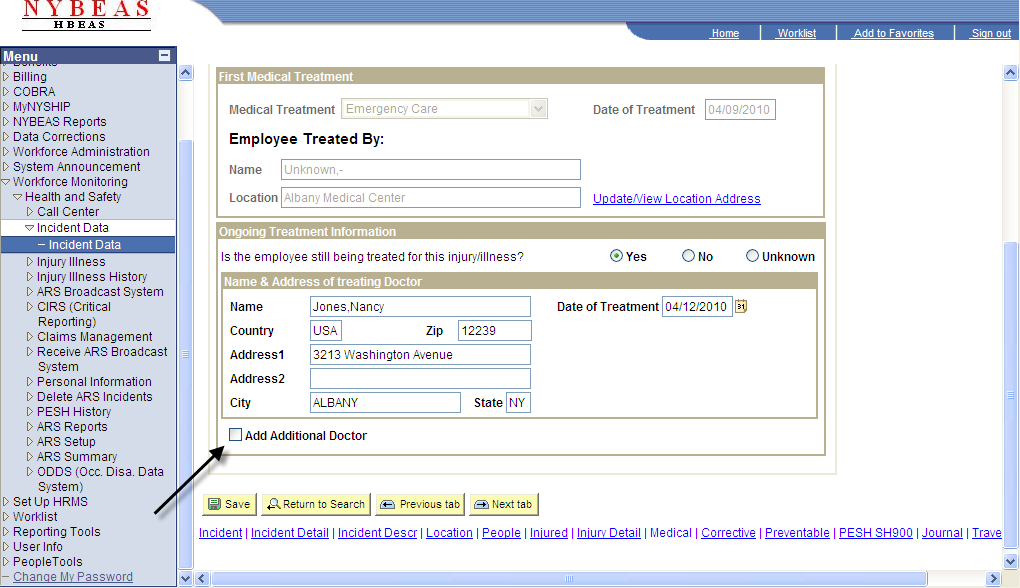 Enter the name of the doctor using the correct format of 'Last,First'. Also, enter the doctor's address and the date of treatment. When the changes are complete, click Save.