ARS Online Manual
Initial Letter - Worklist
When an employee goes on a leave of absence due to a work-related injury, most employees are placed on workers' compensation leave of absence. An Initial Notice Letter as per Civil Service Law Rule 5.9 should be produced and sent to applicable injured employees notifying them of the terms and conditions of the workers' compensation leave of absence program.
If a letter needs to be sent to an employee it will appear on the Initial Letter worklist. From the worklist, you will be able to generate a letter that meets the informational requirements of Rule 5.9 and, although its use is recommended, agencies may continue to use their own letter.
To display all worklist items for the INITIAL_LETTER Business Process, click on the Detail button next to INITIAL_LETTER.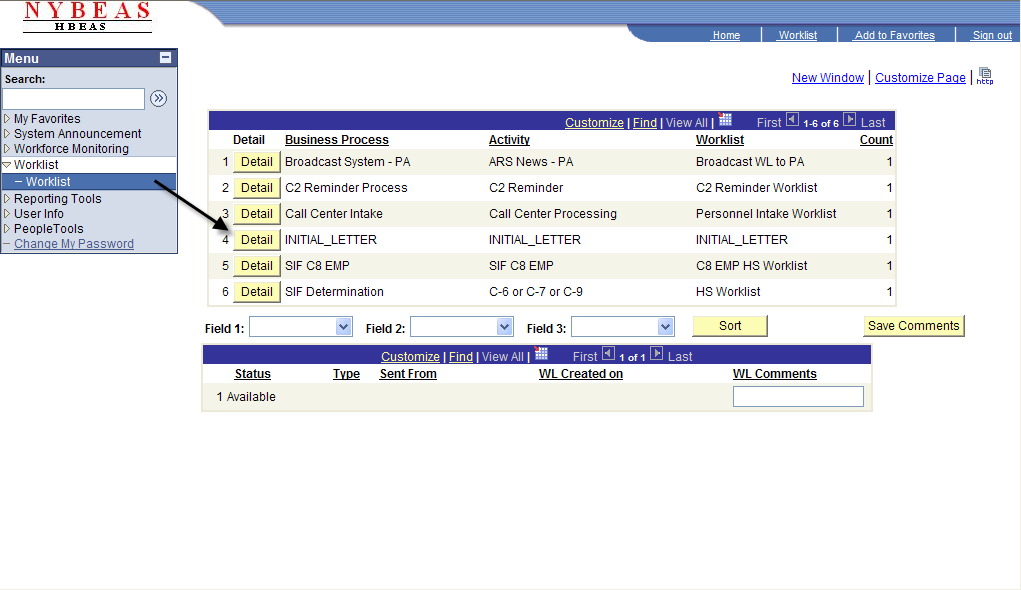 Once the Detail button has been clicked, the INITIAL_LETTER Business Process will highlight and the corresponding worklist items will appear under the blue Details navigation bar. Click Work It to go to the 5.9 Initial Notice Page.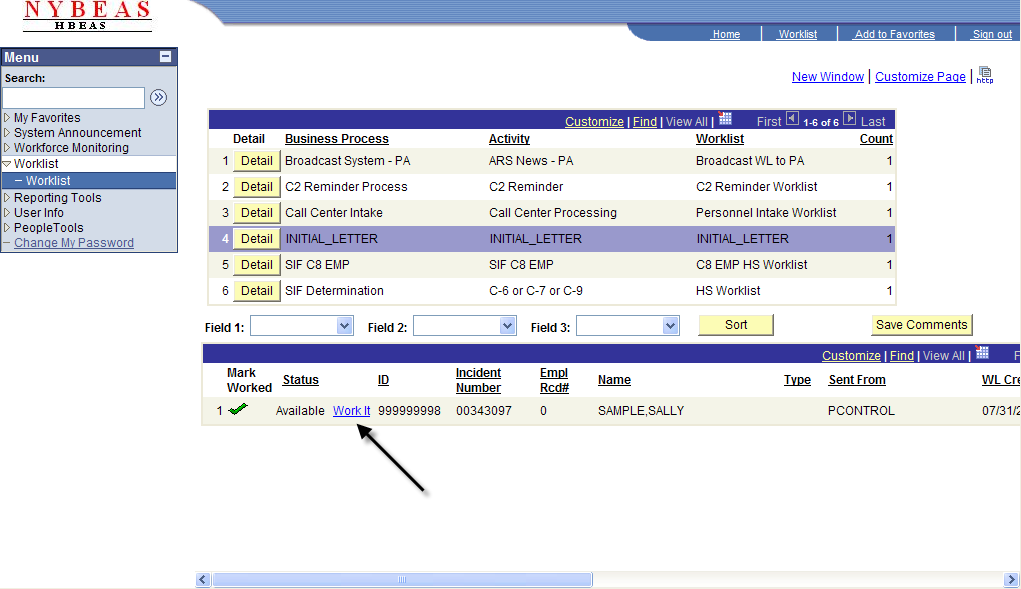 The Date Stopped Work field will be populated if the 1st Full Shift/Day Missed field within Injury/Illness is completed. The Personnel Office Phone Number will also be populated with your agency's phone number. If either value is incorrect, input the correct date and phone number prior to running the letter.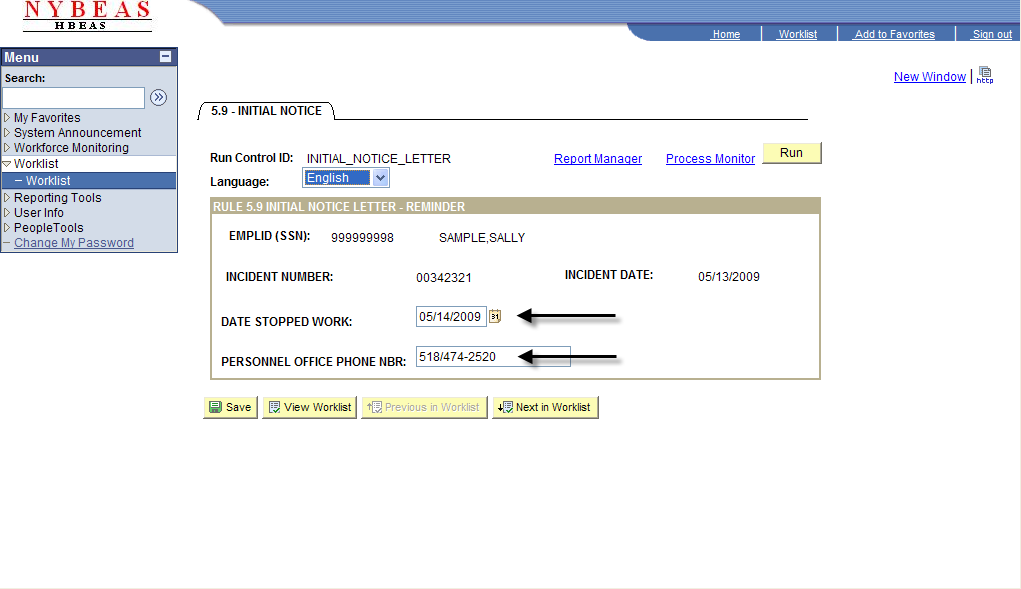 Click Run.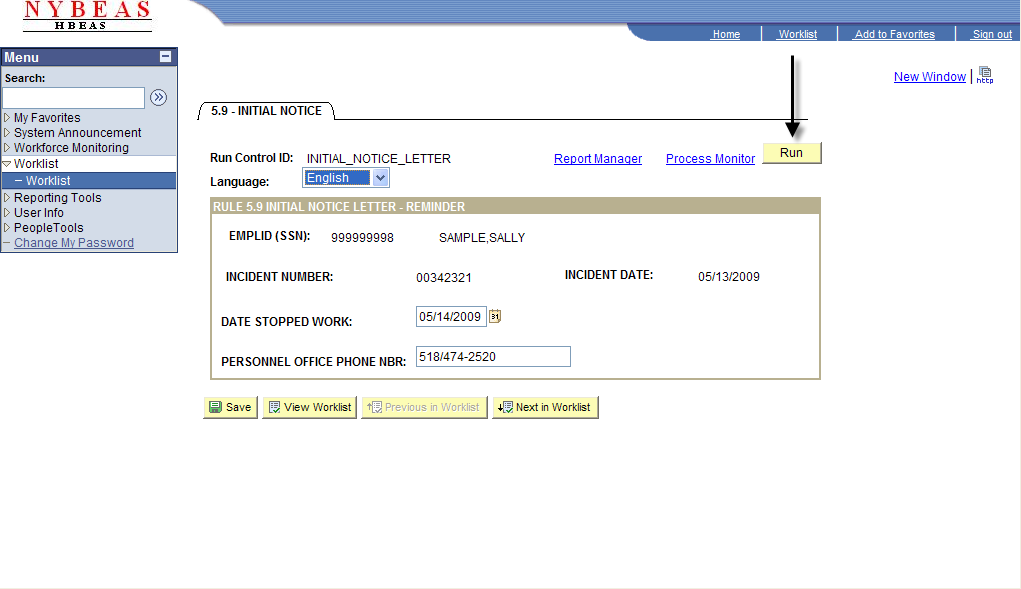 Click OK.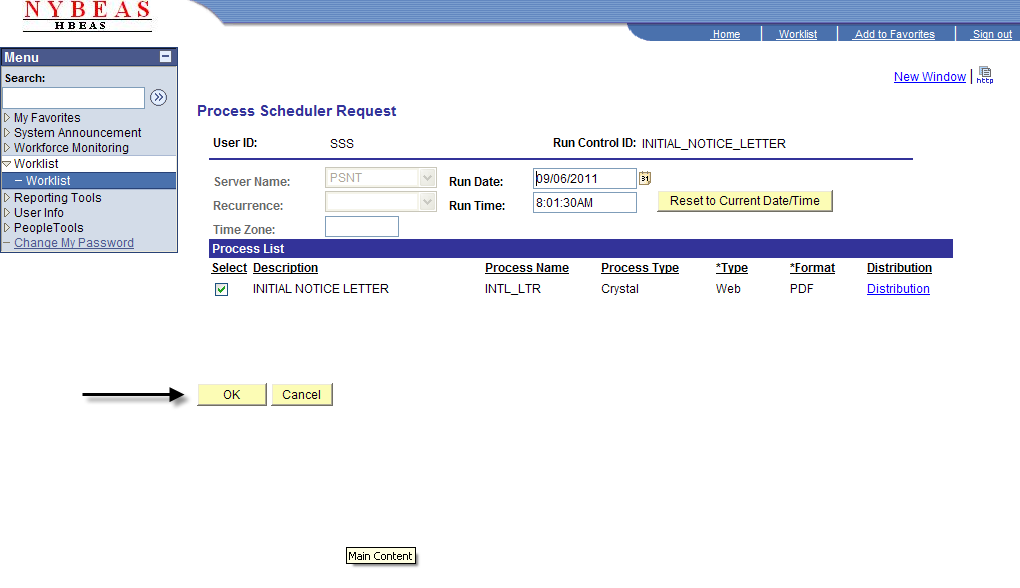 Click Process Monitor.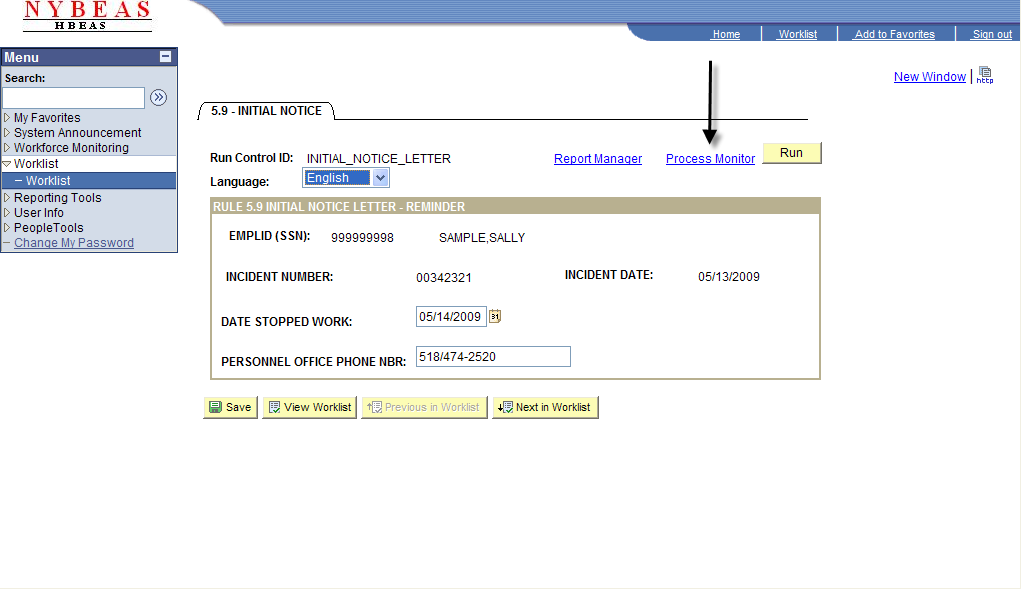 The most recent report or letter created will be displayed at the top of all requests under the Process List. Under Run Status, you will see Queued, Initiated, Processing, then Success. (You may need to click the Refresh button until Success is shown.)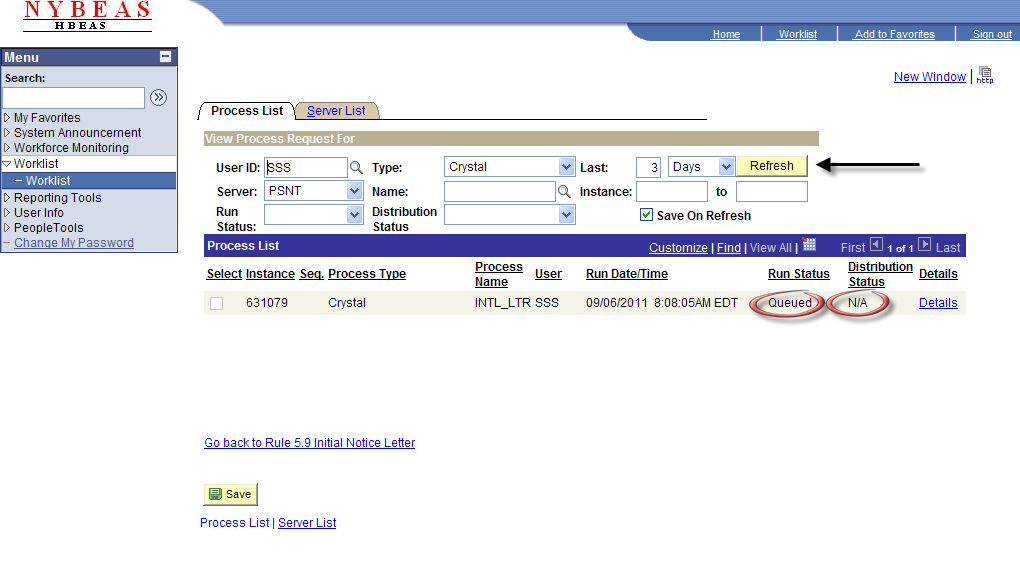 Once the Run Status displays Success and the Distribution Status displays Posted, click on Details.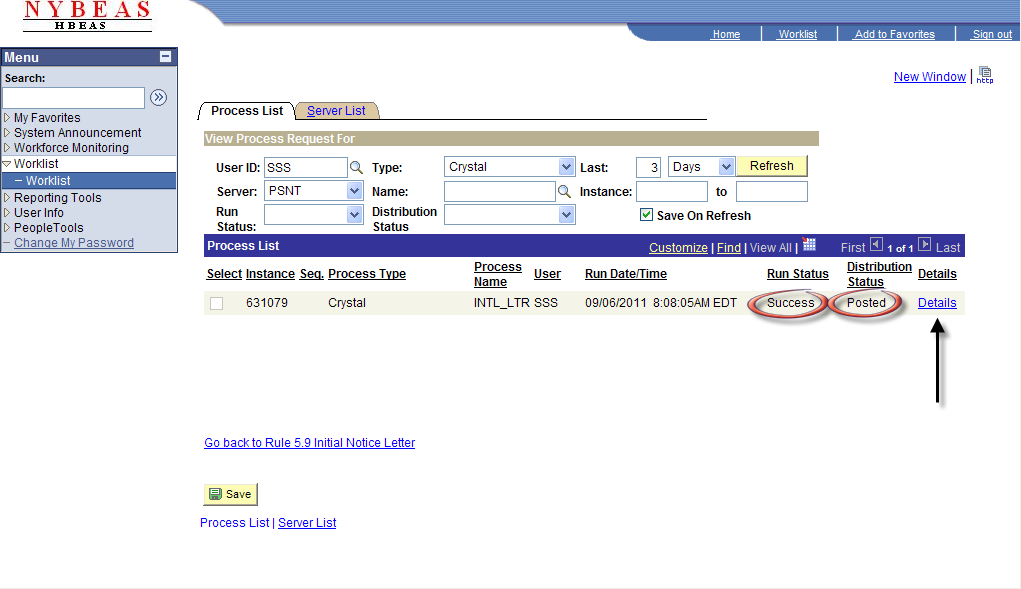 On the Process Detail page, click on View Log/Trace.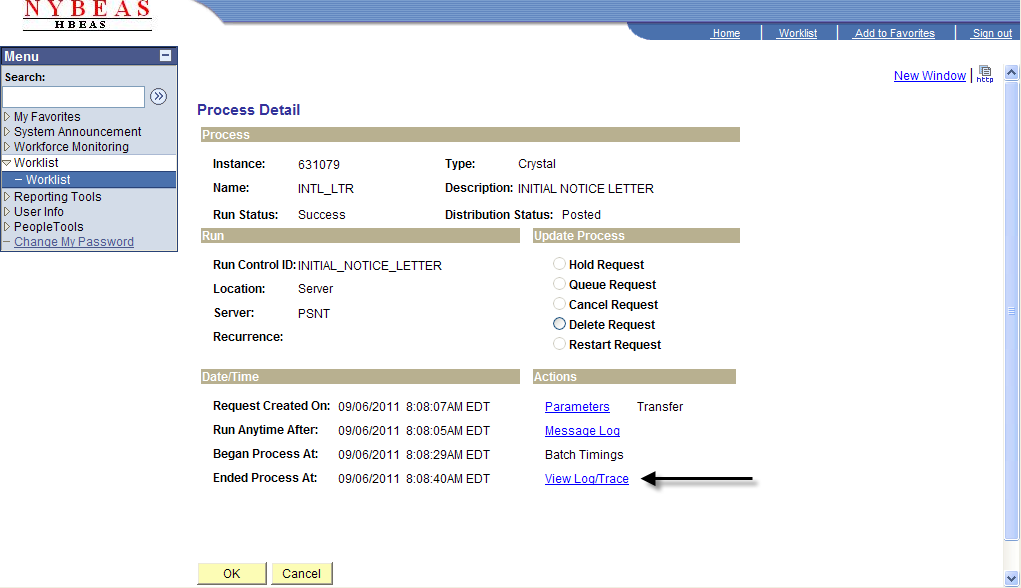 Click on the .PDF file under File List.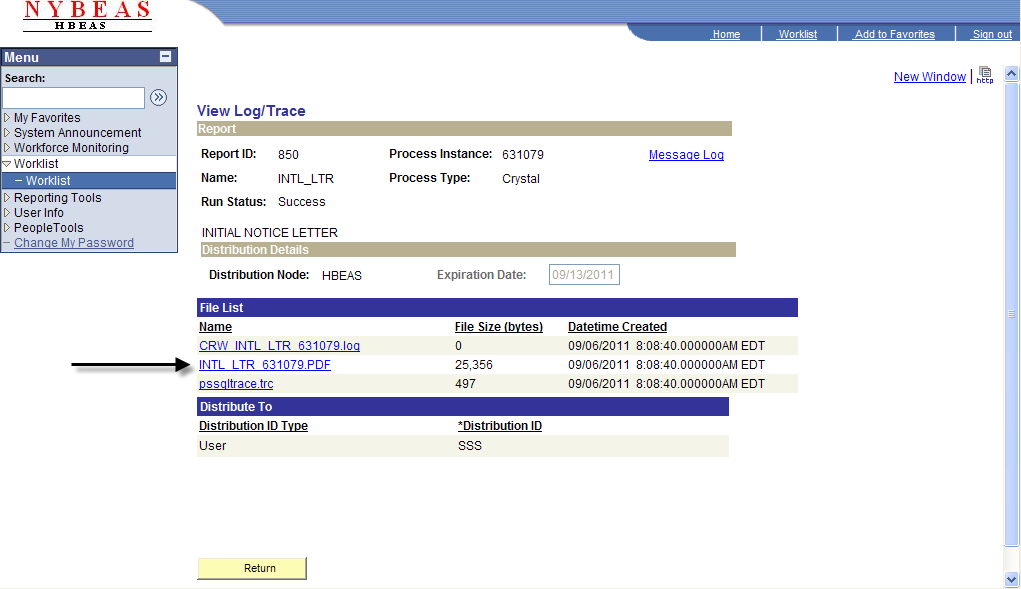 The Initial Letter will open in Acrobat/Adobe Reader for viewing. Click on the Printer icon at the top of the page to the print the letter.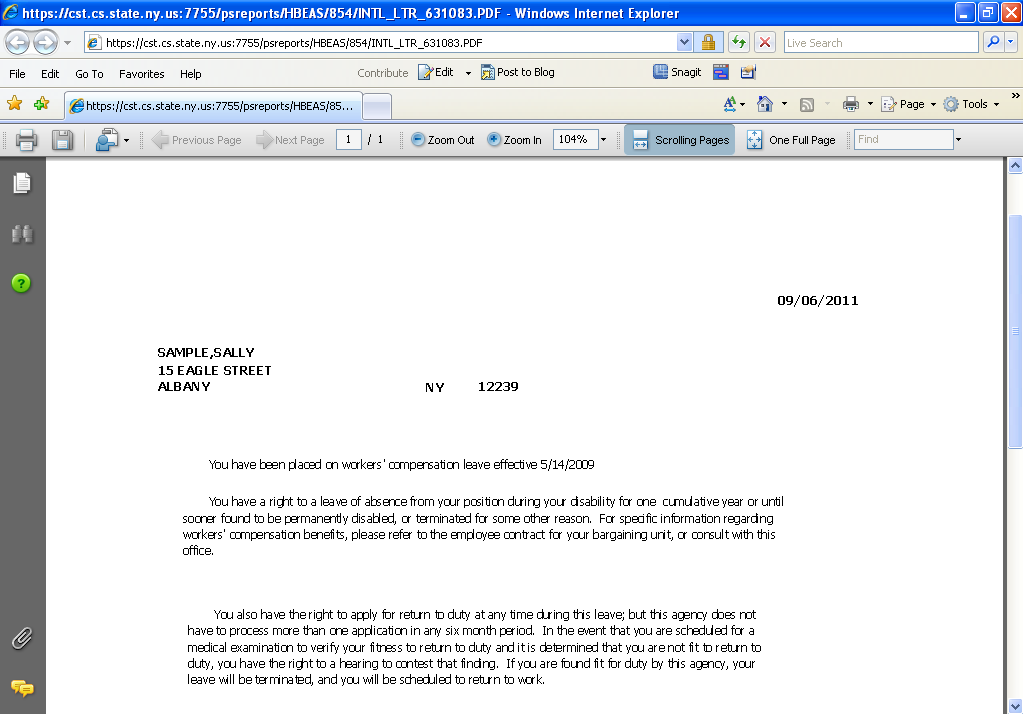 Once you have printed the letter, the worklist item can be removed from your worklist. To do so, go back to your worklist and hover your mouse's cursor over the green checkmark icon under Mark Worked.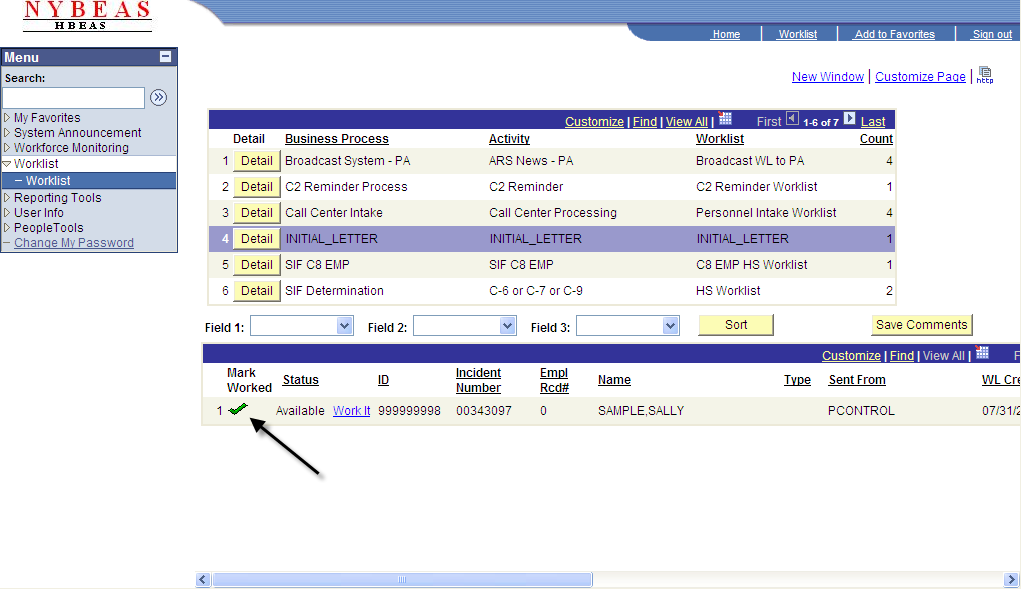 When the green checkmark icon turns to a red X icon, single click on the X.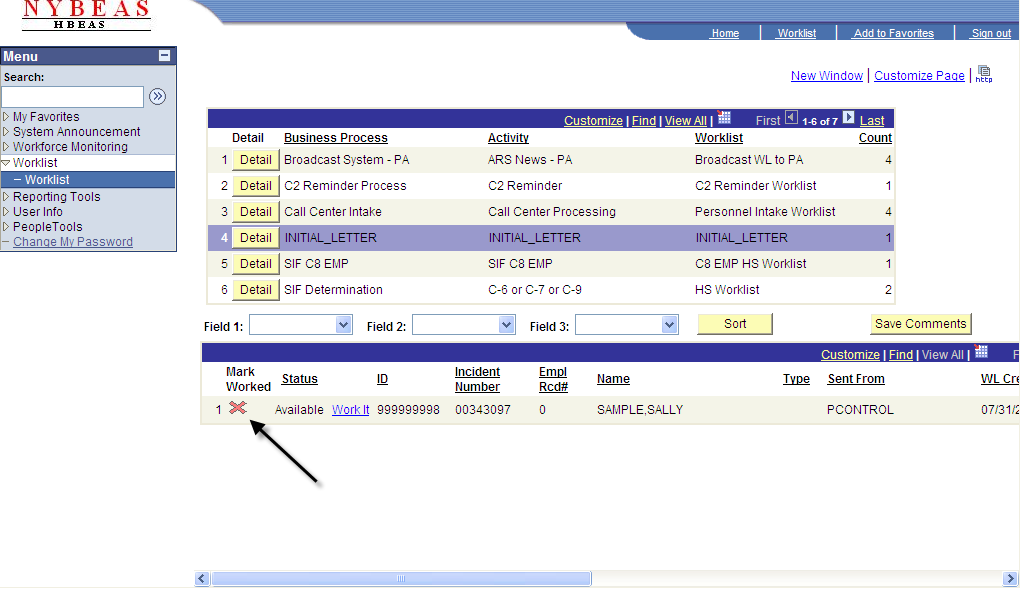 **Note** Removing an item from the Worklist will not delete the incident from the ARS database.
The worklist item will disappear from your worklist.