ARS Online Manual
Agency Location Changes
In order to ensure your agency's work locations are kept up to date in ARS, Personnel Administrators have the ability to add, change or delete locations for the departments they are responsible for by submitting an electronic request in ARS.
You can find the Location Change Request page by going to Workforce Monitoring > Health and Safety > Location Related > Location Change Request (LCR).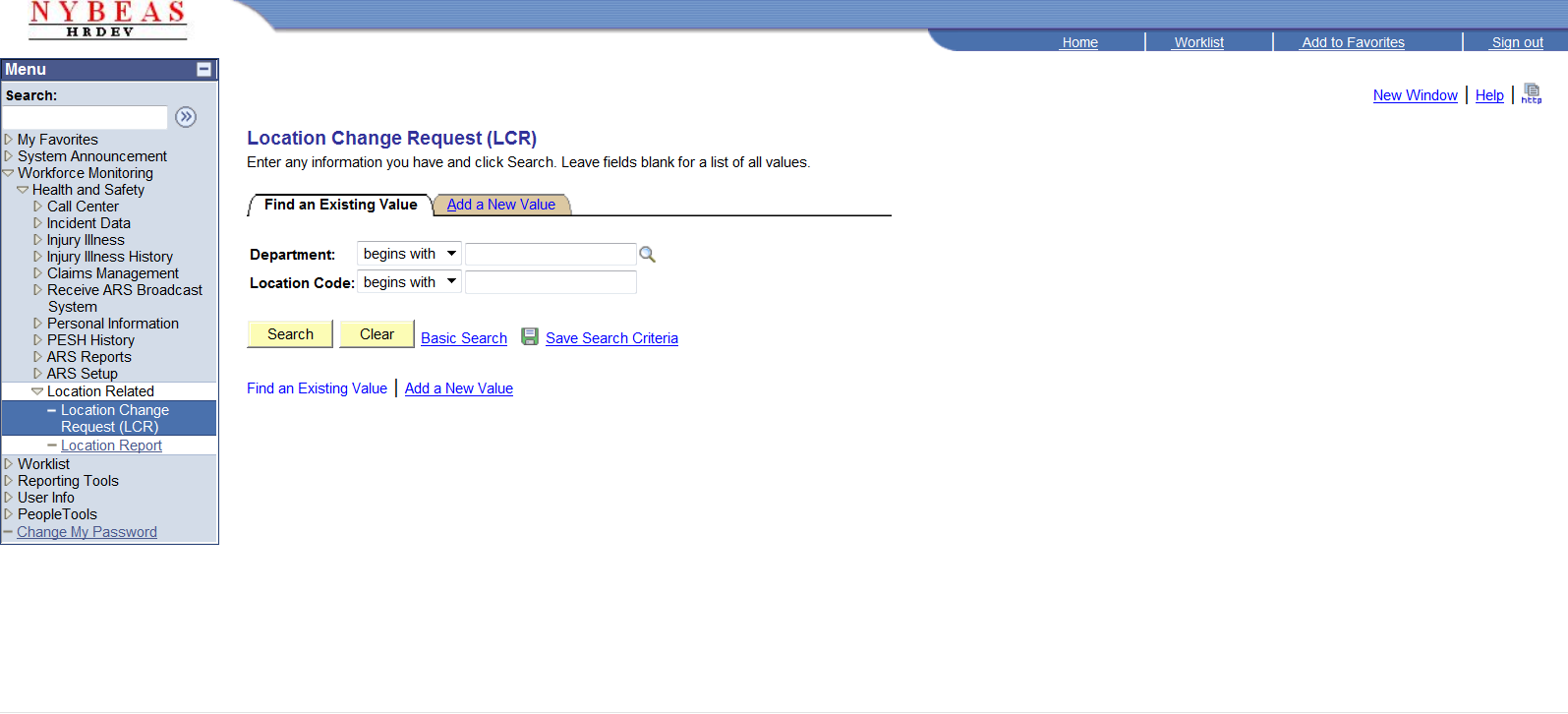 In order to modify or inactivate a location already entered in ARS, enter your agency's five digit department ID within Find an Existing Value and click Search. A list of locations connected to that department ID will appear displaying the status of each location (Active or Inactive). Click on the Location Description or Code you would like to modify or inactivate. You may also reactivate locations that are in an inactive status.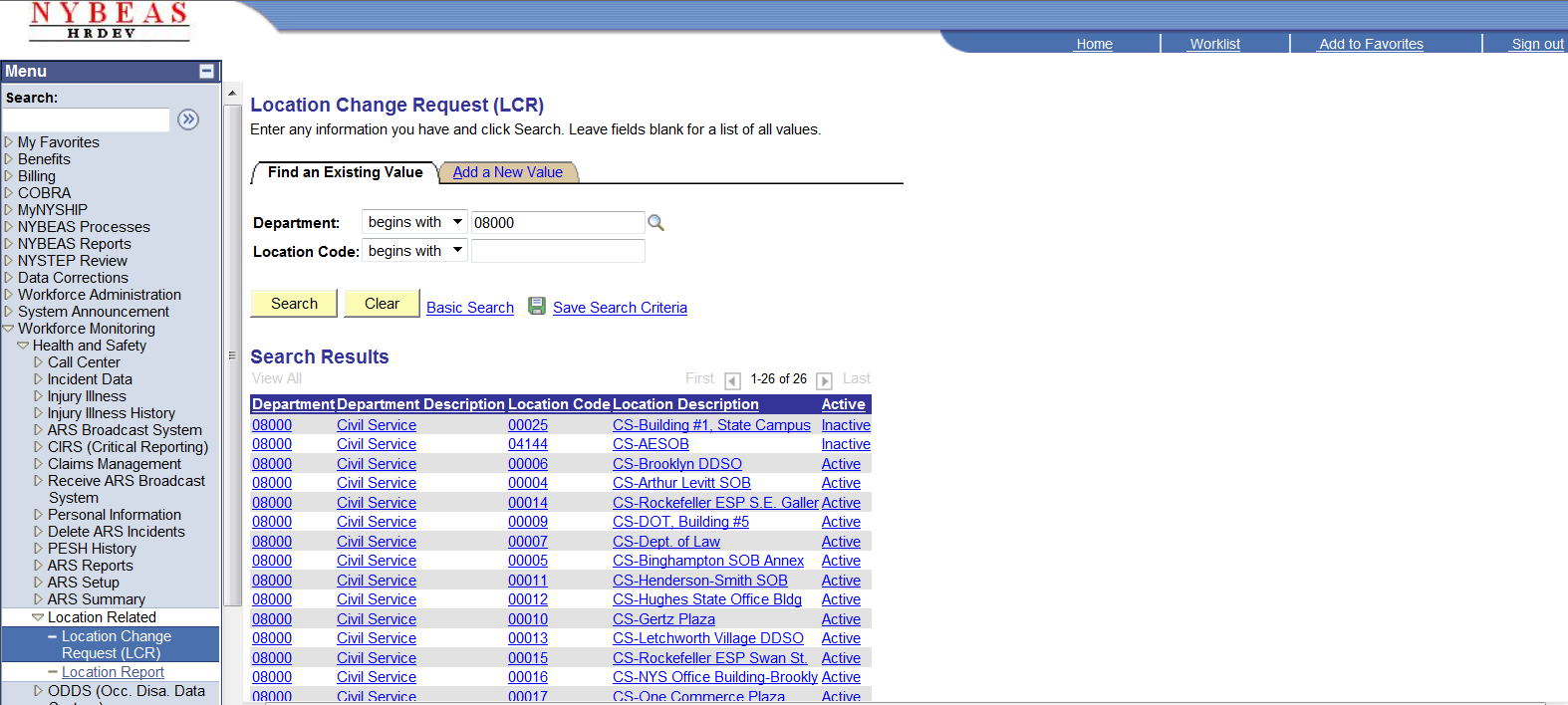 In order to inactivate an existing location, change the Current Status from Active to Inactive. Inactivated locations will no longer be able to be selected as locations where an employee works or where an incident occurred unless the incident took place prior to the inactivation. An effective date of the inactivation must be entered.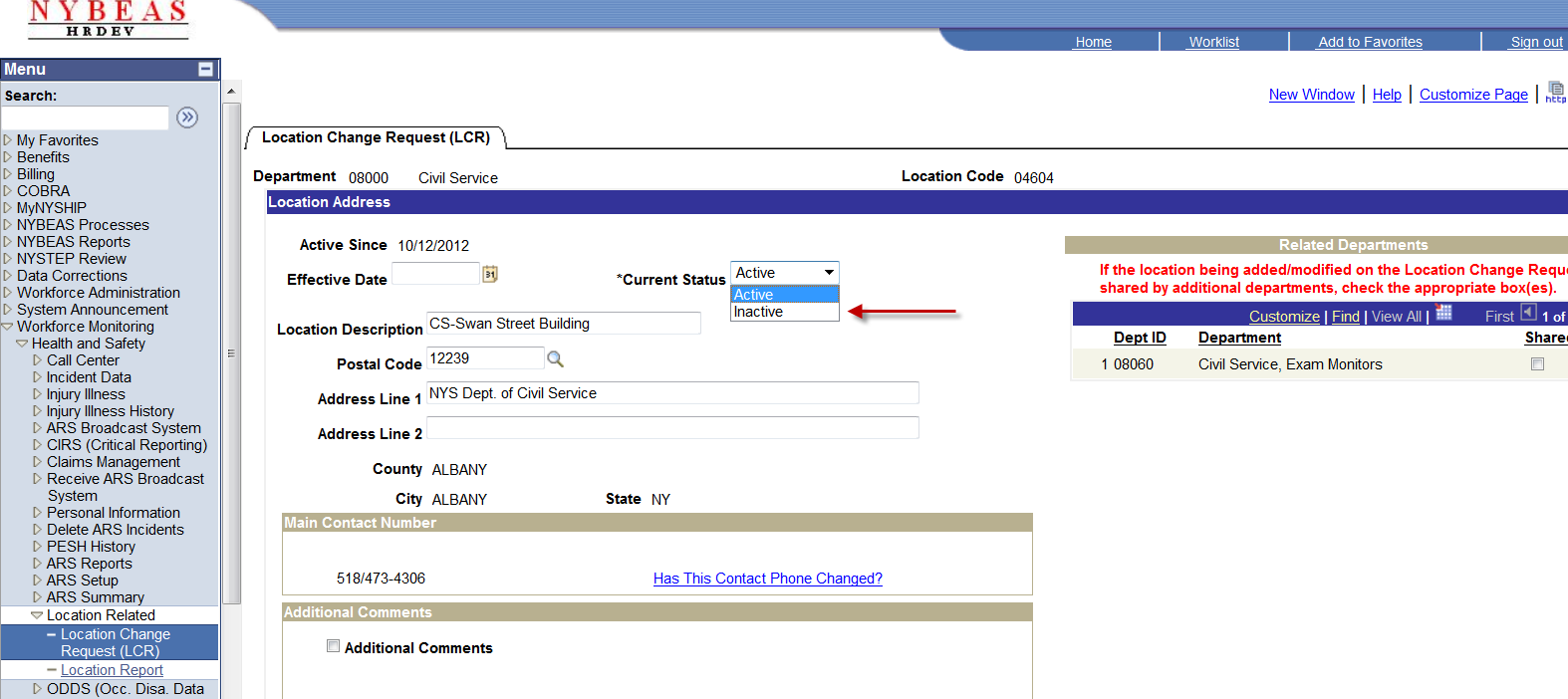 Other pieces of information that may be changed within a location record include the main contact number and any comments applicable to the location. An effective date for each change must be entered as well.
Personnel Administrators will be updated on the status of any requests by entering their email address.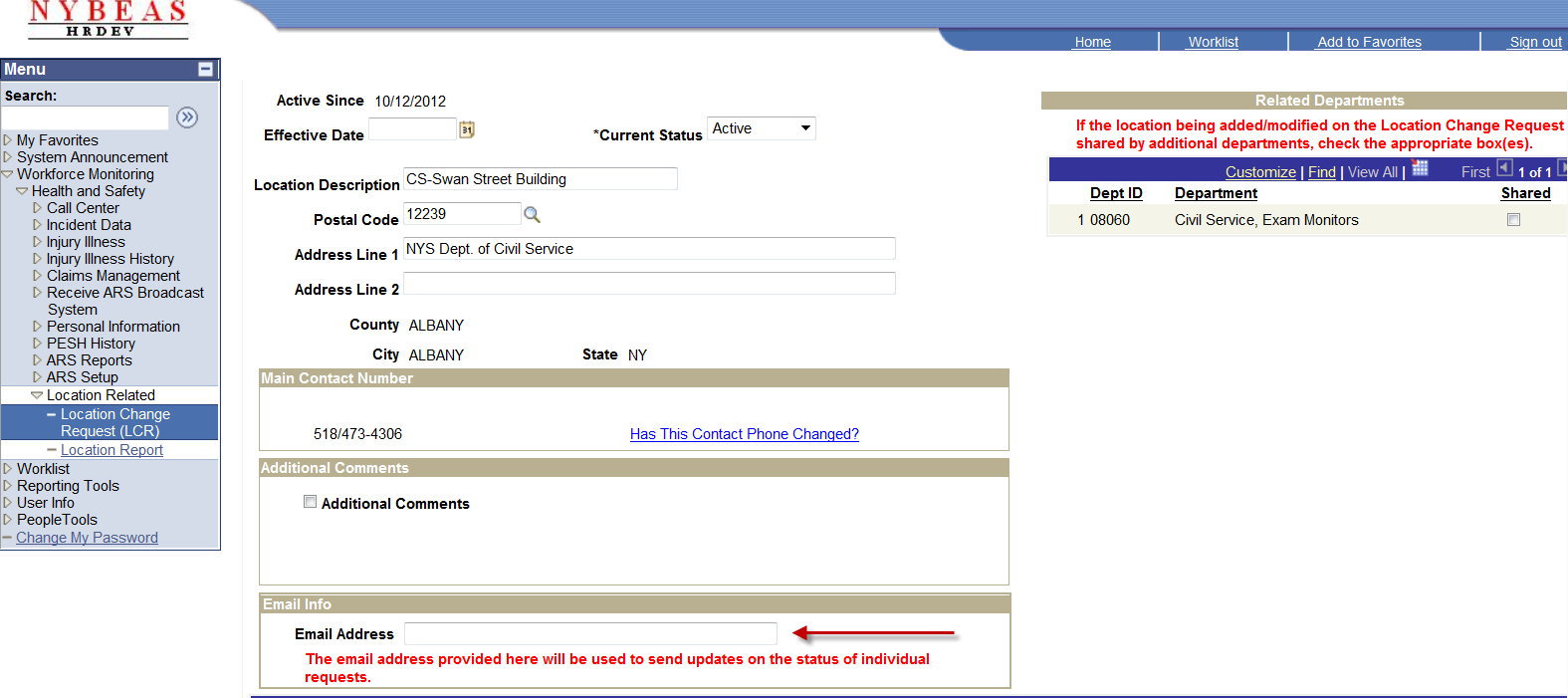 Note: If you have submitted a request and do not receive a "Status" email in your inbox, make sure to check your Junk e-mail folder.
When changing the phone number related to a location, it can also be changed for all other locations within a department by checking the Change ALL Locations button.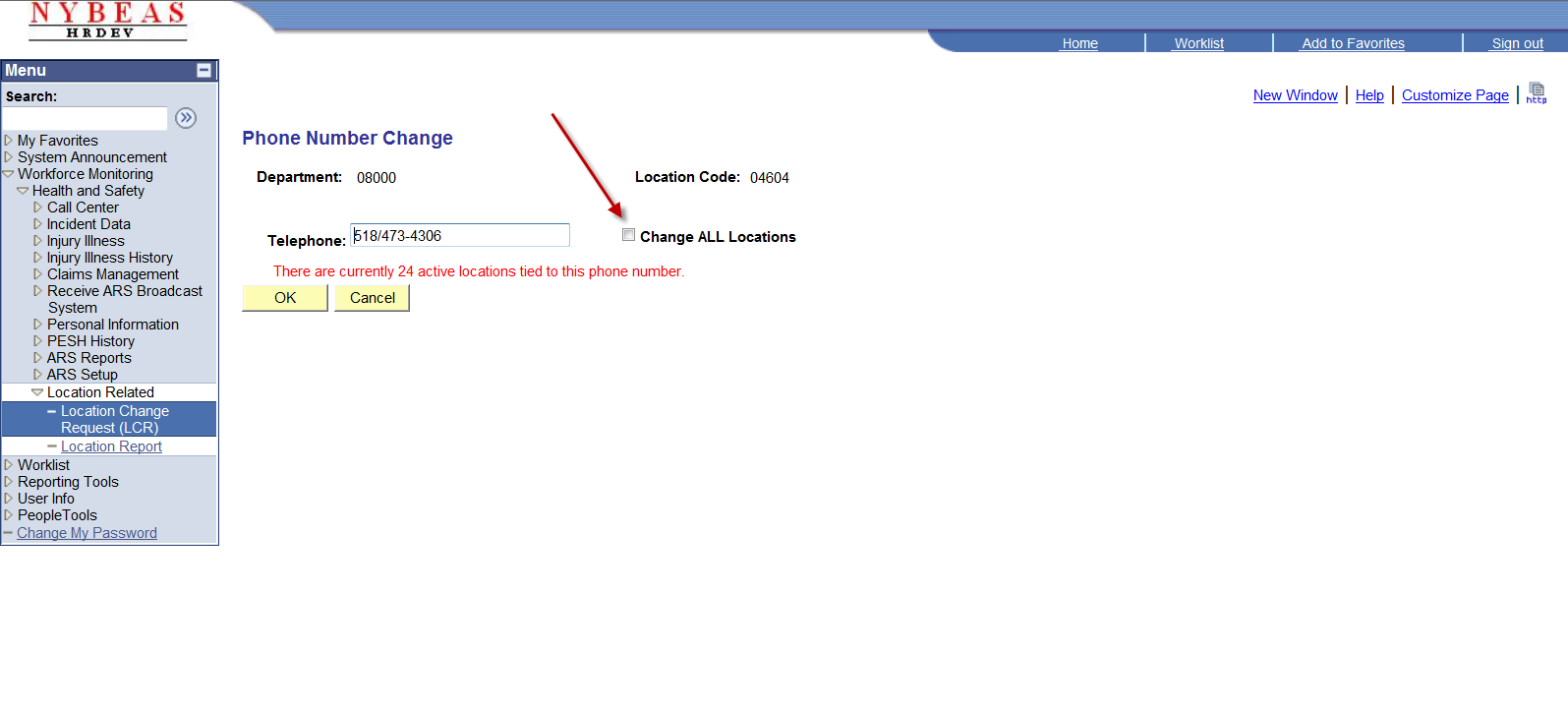 When adding a new location for your agency, click Add a New Value. Enter your 5 digit department identification number and click Add.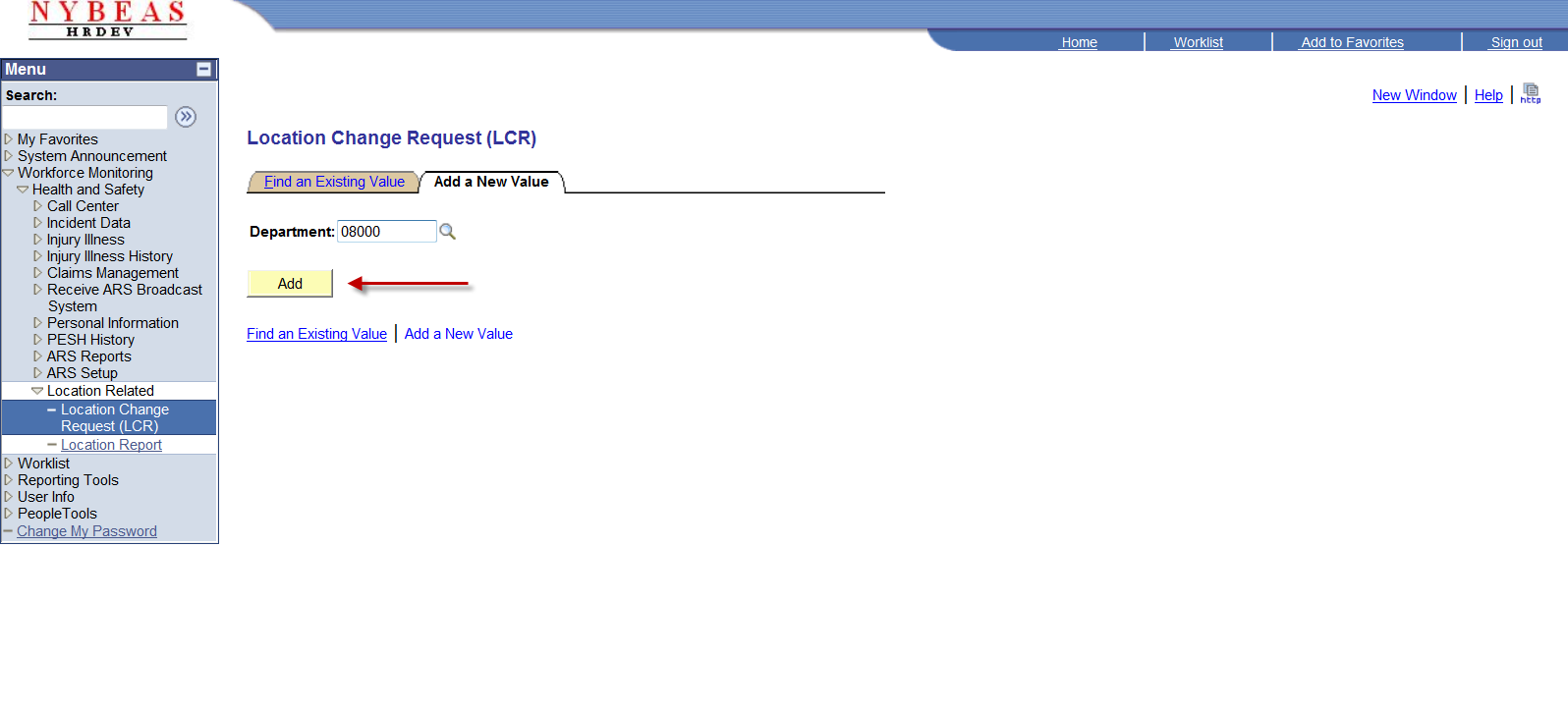 An effective date will be required when adding a new location. If a prospective date is used, the location will not be available for use in ARS until that date. If a date is retroactive more than 6 months and occurs in a previous calendar year, a comment must be entered in order for the request to be processed.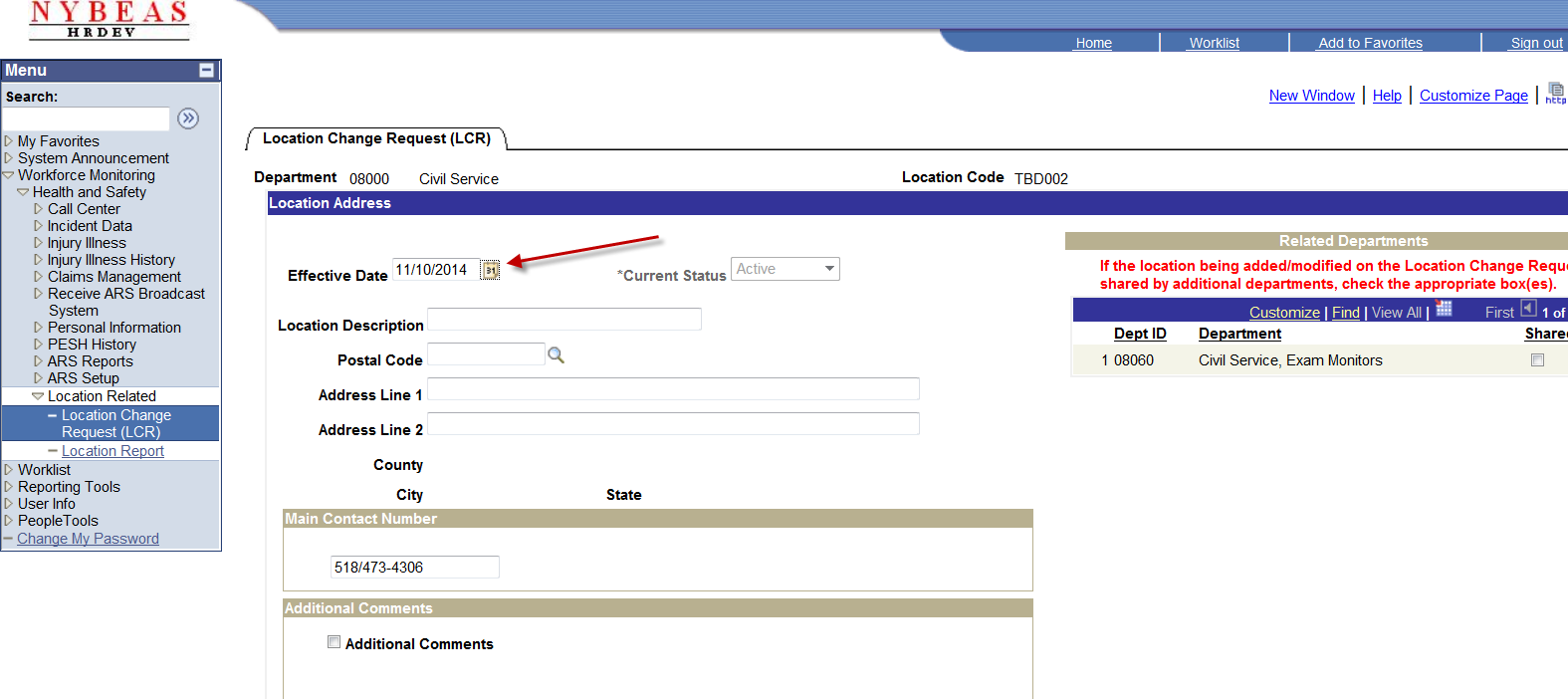 A description of the location must be entered, as well as, its address and main contact number. The smart code for your agency will populate automatically when the description is entered. Enter your email address in order to receive updates on the status of your request.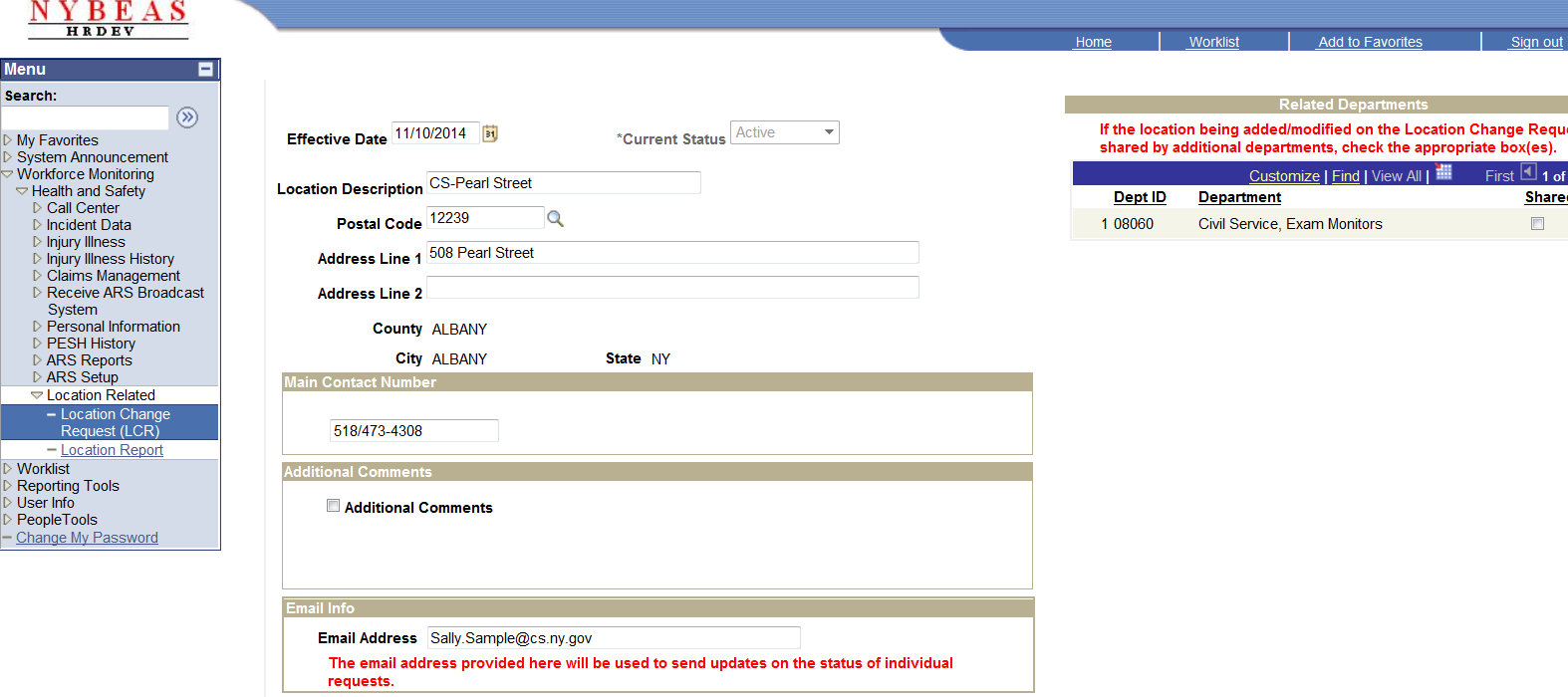 If the location you add or modify is shared by additional departments within your agency, check the Shared box to add or modify the location for those other departments as well. In the example below, the Pearl Street location is shared by department ID 08000 and 08060.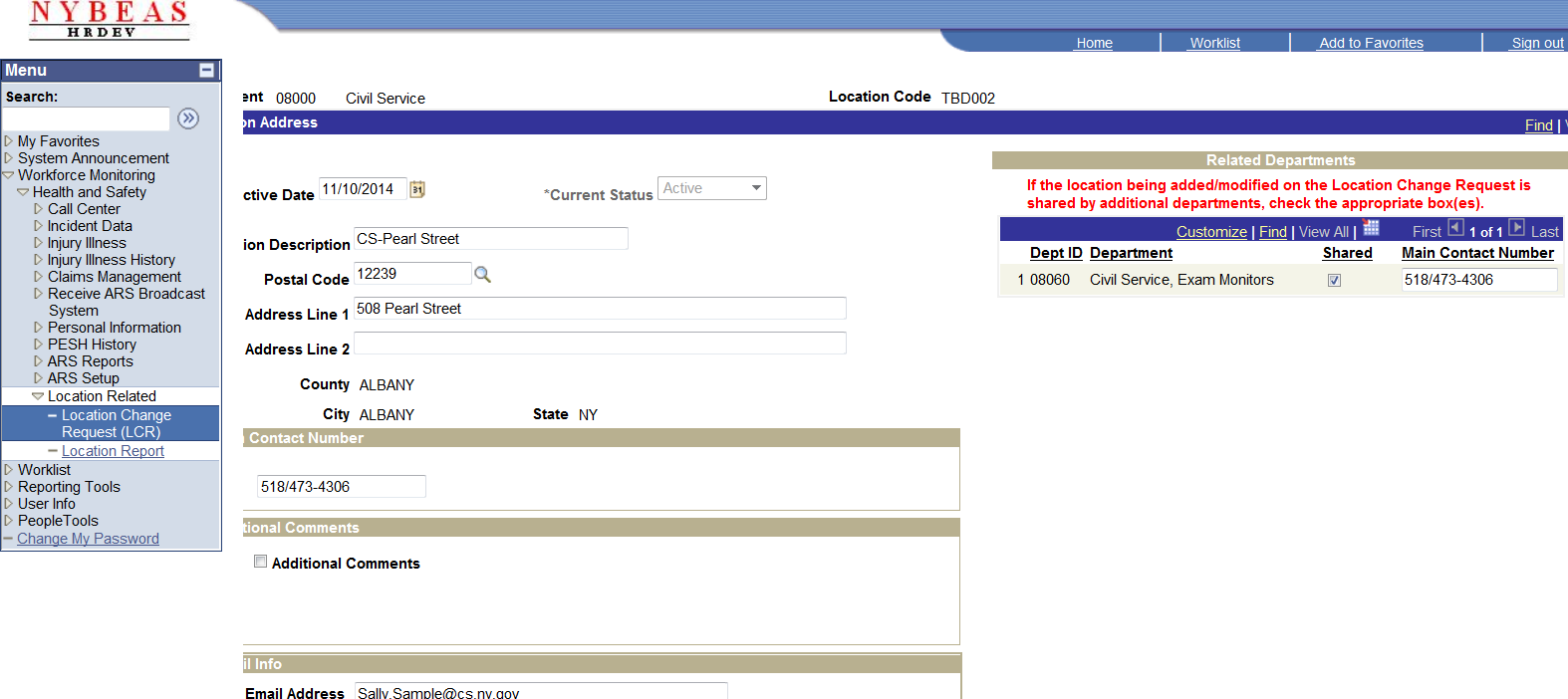 At the bottom of the Location Change Request page, a listing of your requests and their status are able to be viewed. The following types of requests will be shown:
ADD LOC - Add a new location for at least one single department ID,
CHANGE LOC - Modifications to information including the location's description, address and telephone number,
CLOSE LOC - Inactivate a location linked to a department ID,
REOPEN LOC - Activate a location that was previously inactivated,
REPN DEPT - Activate a department ID in order to share an active location,
ADD DEPT - Activate a department ID in order to share a new location, and
REMV DEPT - Inactivate a department ID from sharing an active location.

There are three request statuses' in which a request can be viewed:
UN (Unprocessed) - The request was not reviewed by Civil Service,
PR (Processed) - The request was approved by Civil Service, and
RJ (Rejected) - The requested was not approved by Civil Service.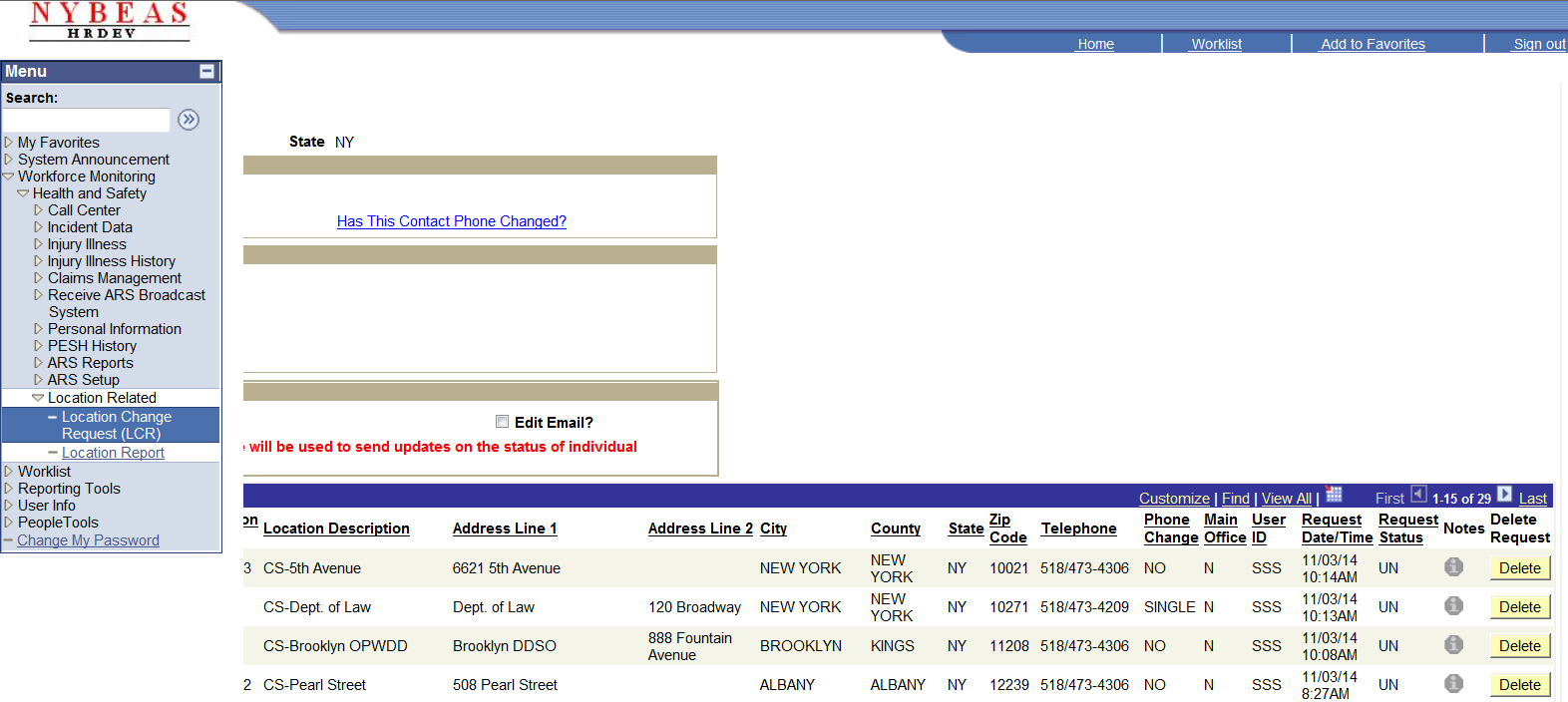 Any request that have not been approved by Civil Service may be deleted by clicking the Delete button for the corresponding request.