ARS Online Manual
C-2 Reports
Once the First Report of Injury (FROI, formerly the C-2 Employer's Report of Work-Related Injury/Illness) has been sent to the New York State Insurance Fund by completing the pages within Injury/Illness, it can be printed by following the instructions below. The FROI (C-2) is also an acceptable substitute for the Department of Labor's Injury and Illness Incident Report - Form SH900.2.
Begin by clicking on Workforce Monitoring from the side navigation Menu.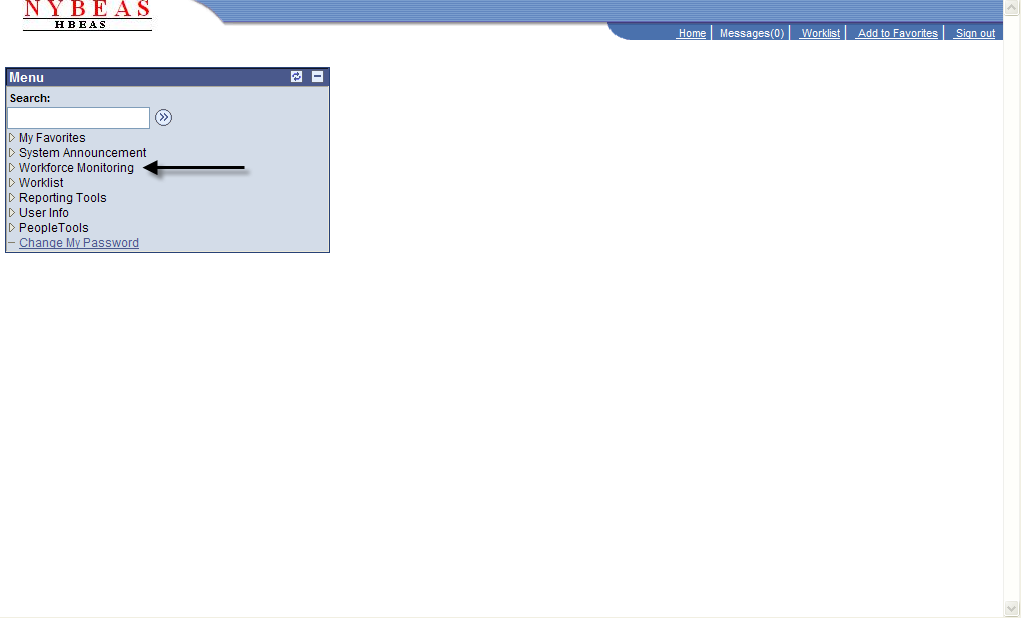 Within the Workforce Monitoring Main Menu, click on the folder labeled ARS Reports.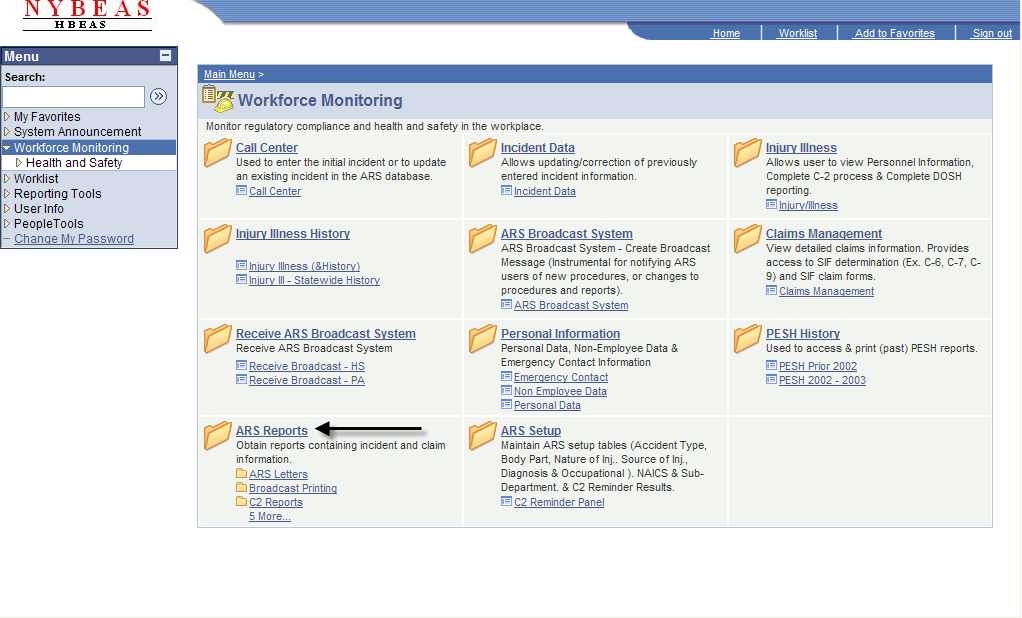 Next, click on the folder labeled C2 Reports.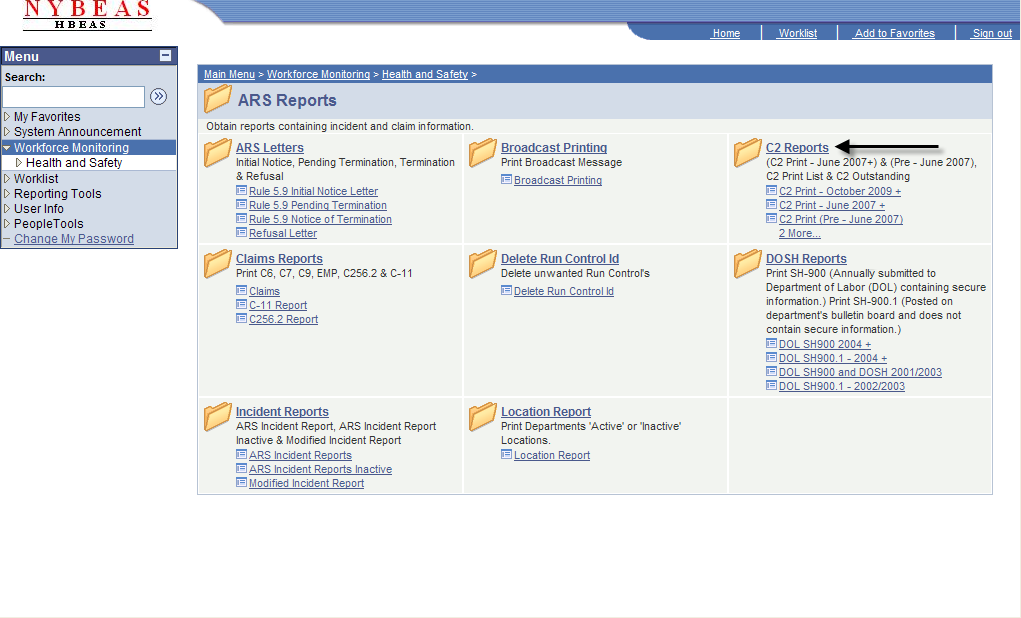 Click on:
C2 Print - October 2009+ if you are printing a FROI or C-2 form sent October 2009 or after;
C2 Print - June 2007+ if you are printing a C-2 form sent between June 2007 and October 2009; or
C2 Print (Pre - June 2007) if you are printing a C-2 form sent prior to June 2007.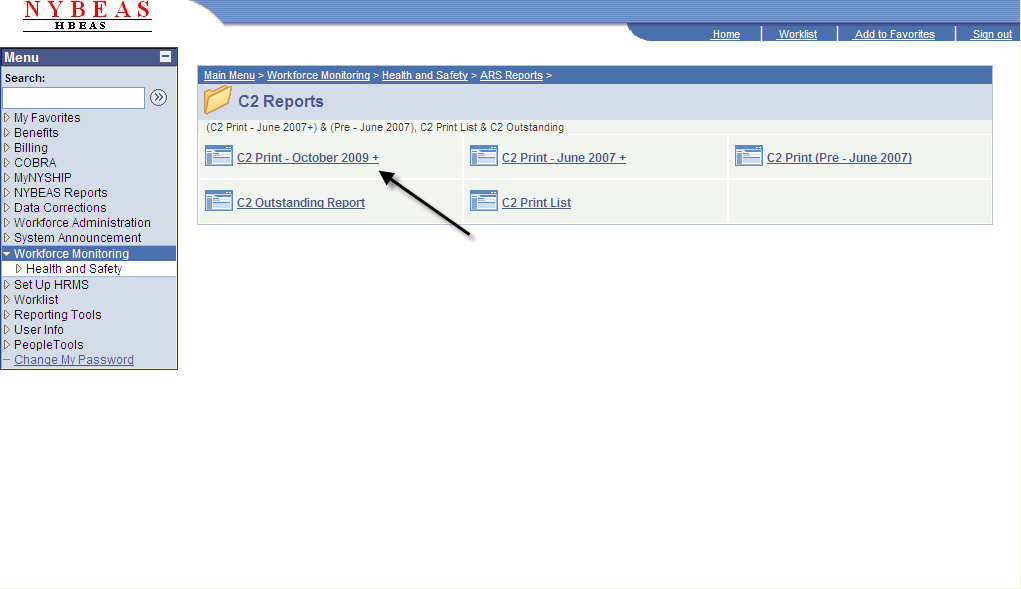 Enter the employee's ID (EmplID) number or Incident Number.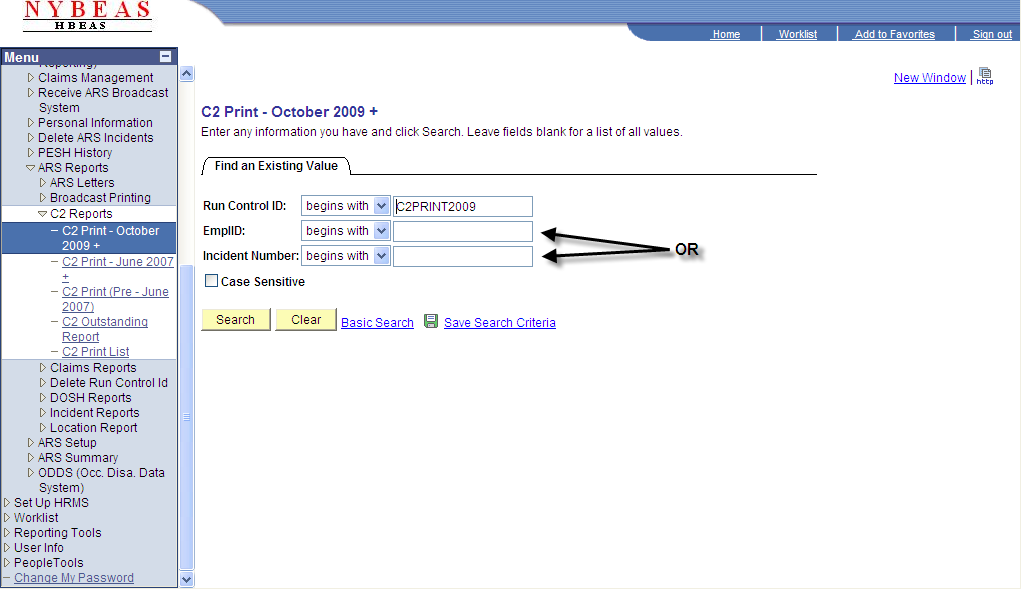 Click Search.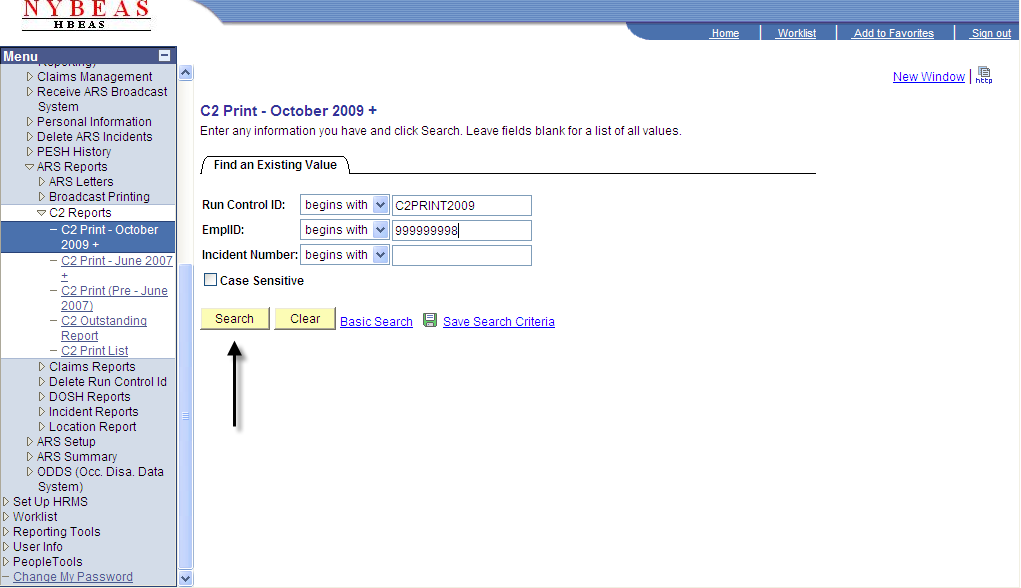 If the EmplID is entered and the employee has multiple incident numbers, select the one in which you are trying to print the FROI (C-2) for. The most recent incident will be displayed first.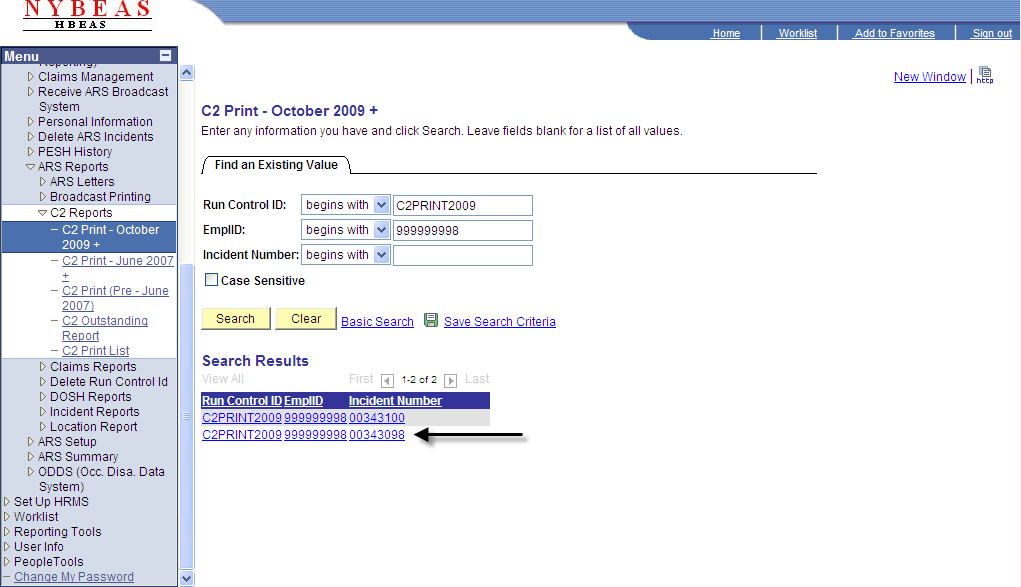 Verify that the Incident Number and name is correct.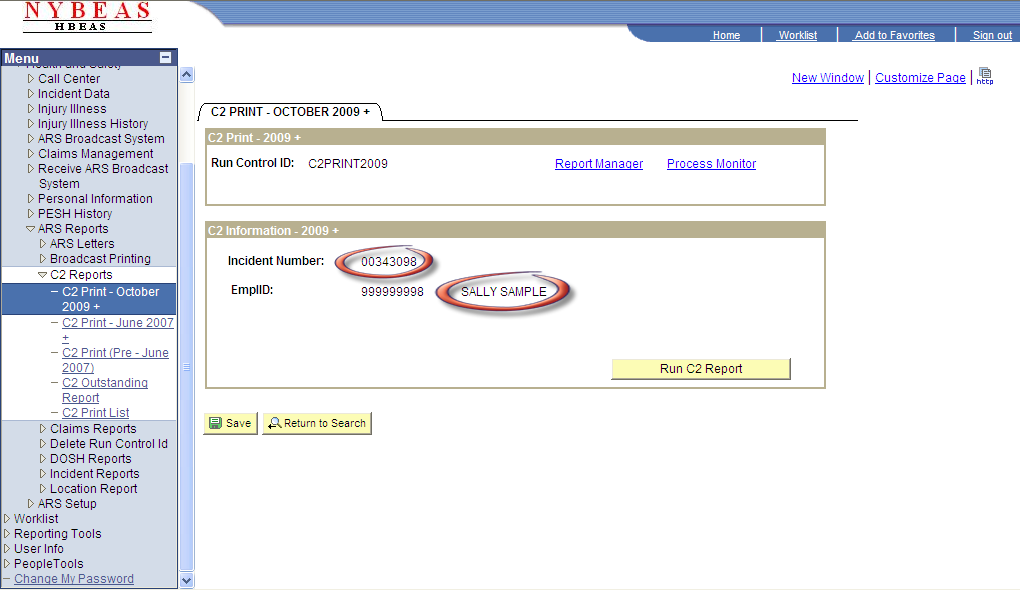 Click Save, then click Run C2 Report.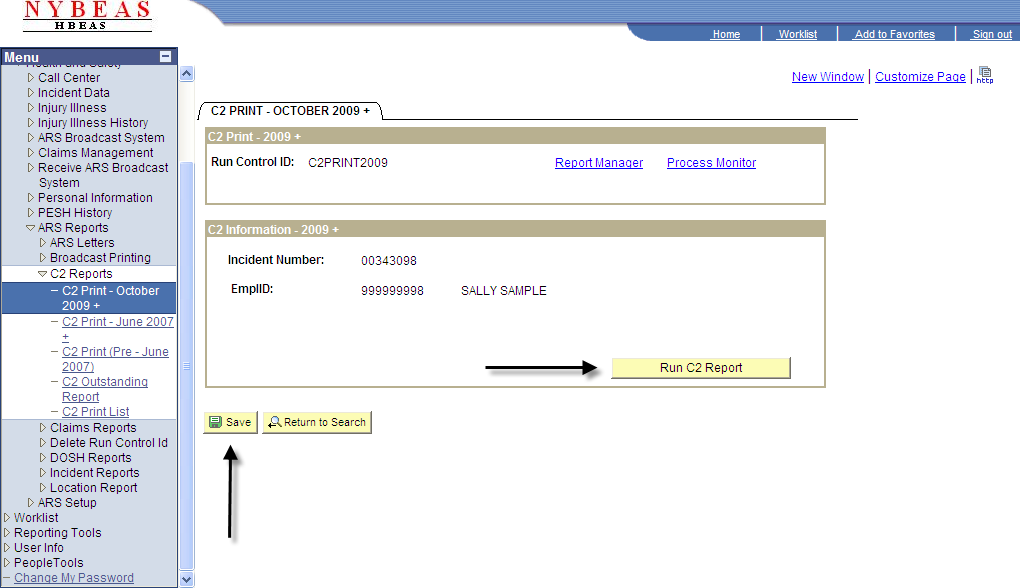 Click on Process Monitor.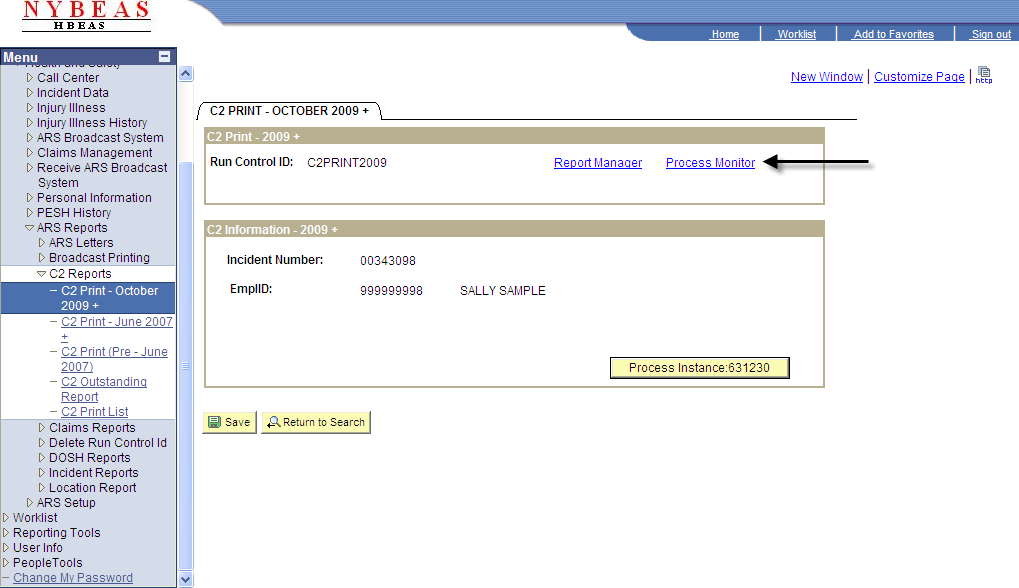 The most recent report created will be displayed at the top of all requests under the Process List. Under Run Status, you will see Queued, Initiated, Processing, then Success. (You may need to periodically click the Refresh button until Success is shown.)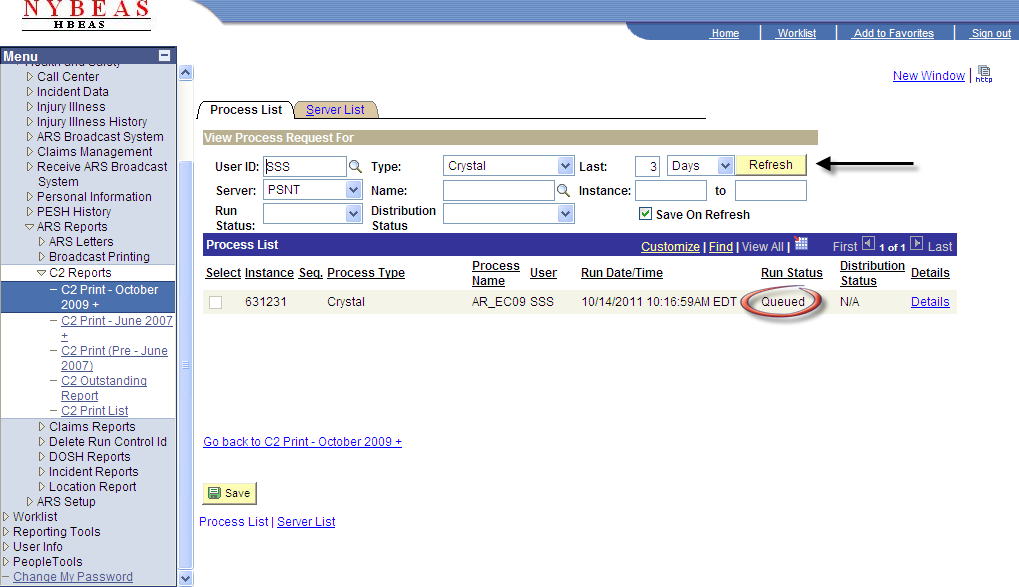 Once the Run Status displays Success and the Distribution Status displays Posted, click on Details.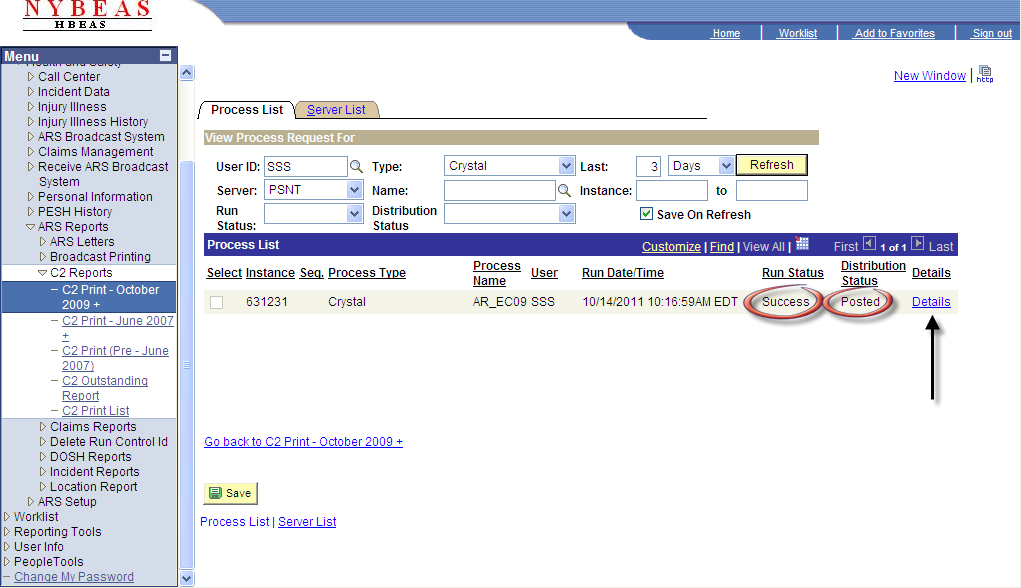 On the Process Detail page, click on View Log/Trace.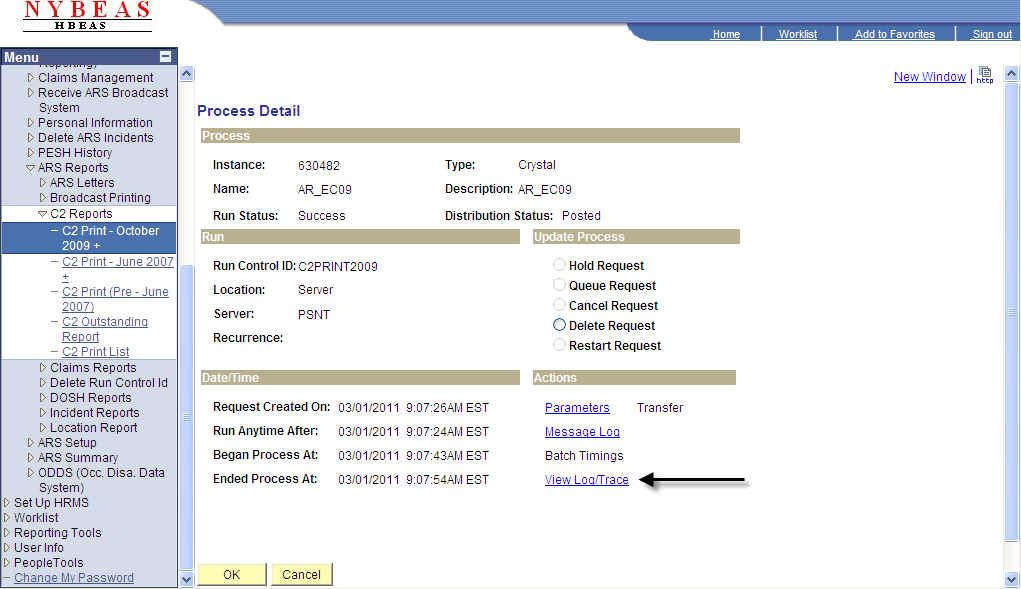 Click on the .PDF report listed under File List.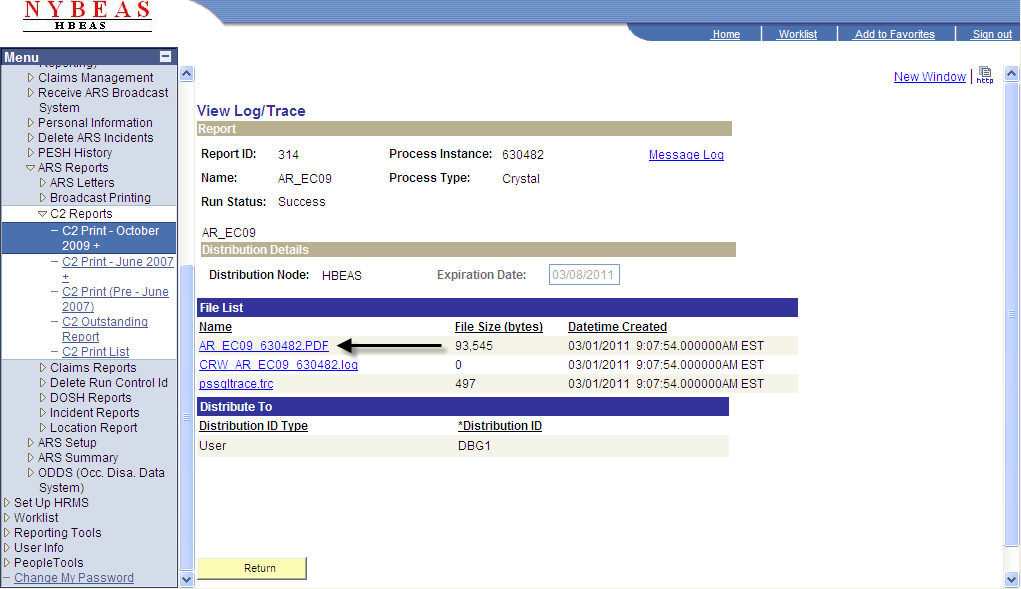 The FROI (C-2) will open in Acrobat/Adobe Reader for viewing. Click on the Printer icon at the top of the page to print the FROI (C-2).