ARS Online Manual
Location
The Location page within Incident Data resembles the Location page completed in Call Center.
To change the location to one that is listed for your agency, click on the magnifying glass for Location Code.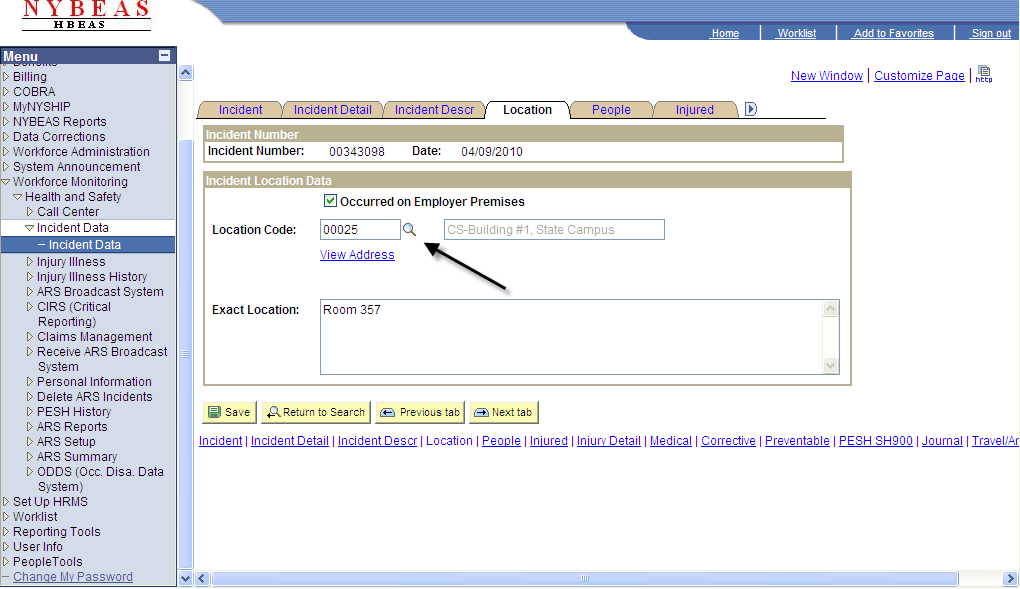 Enter the Smart Code for your agency into Description and click Look Up. Your agency's Smart Code can be found in the Smart Codes section of this manual.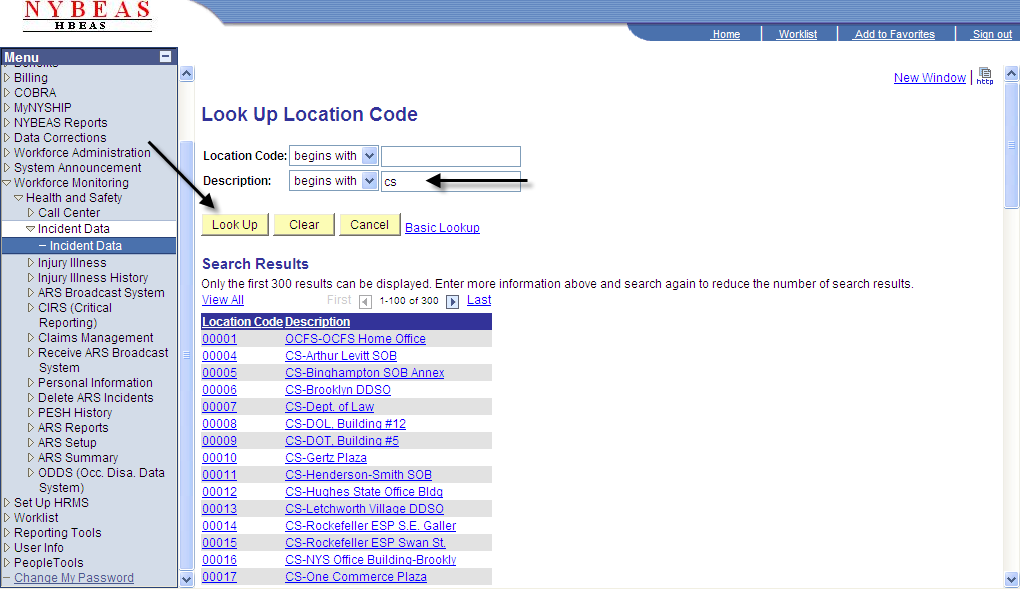 Click on the Description of the location where the incident took place.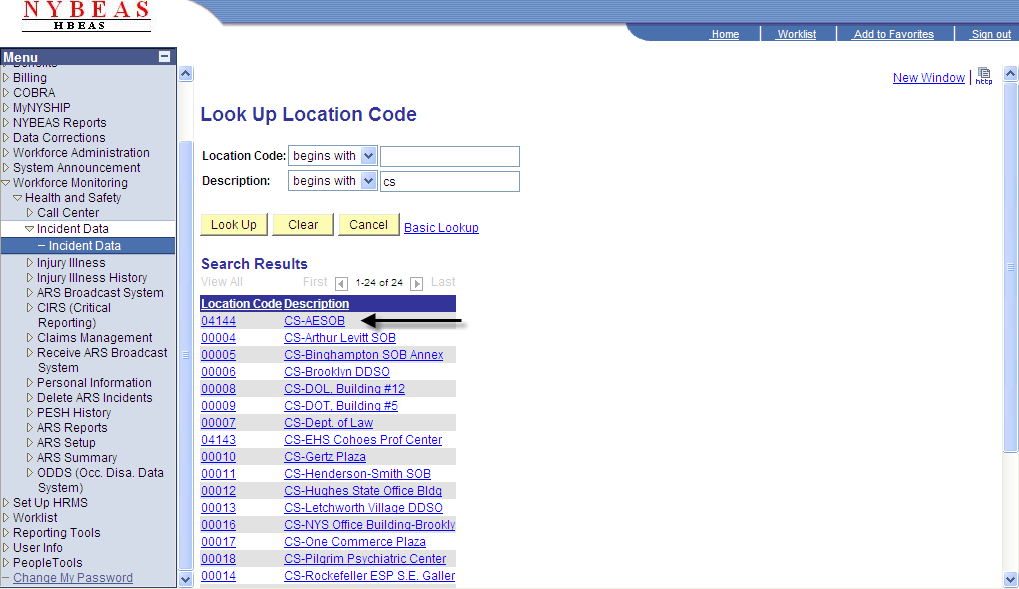 If the incident did not occur on the employer's premises, uncheck Occurred on Employer Premises.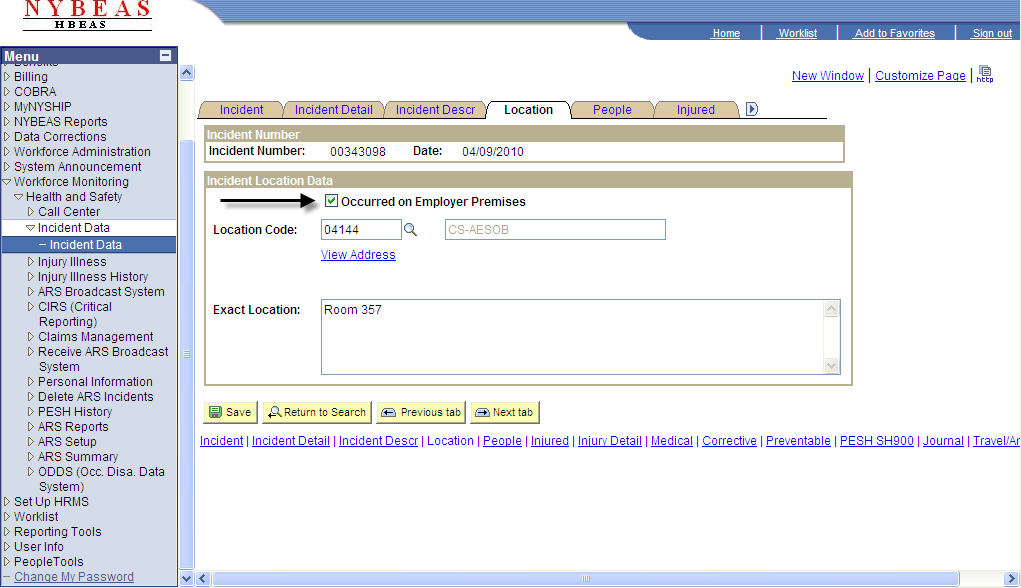 To enter the location's address where the incident took place, click Edit Address.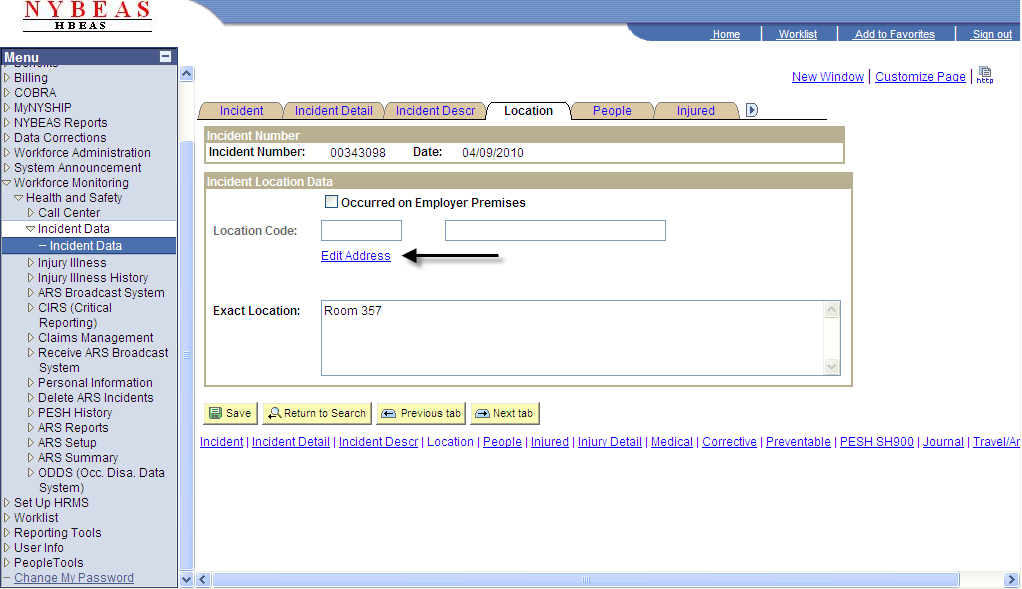 Click on Edit Address.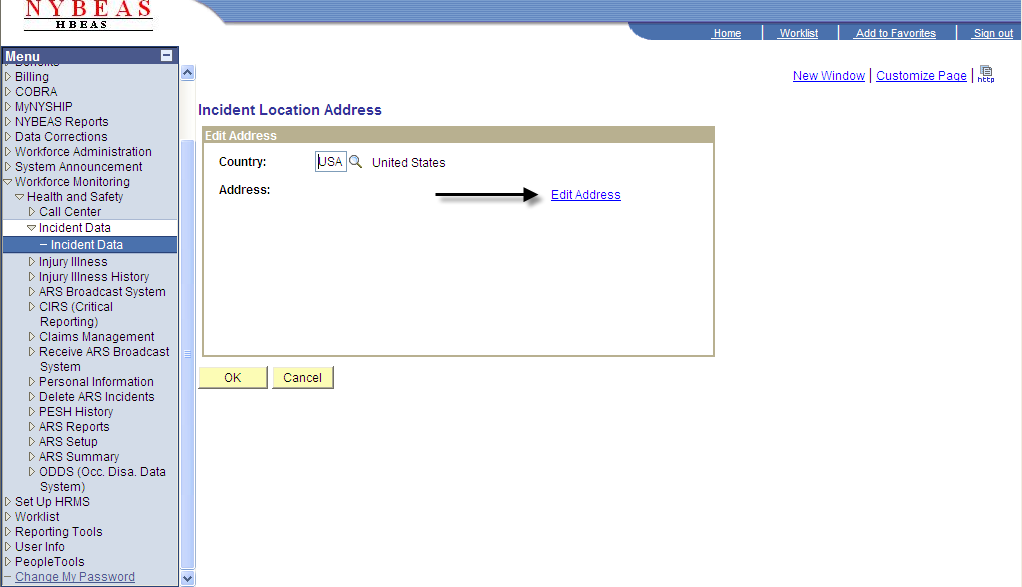 Enter the address where the incident took place and click OK.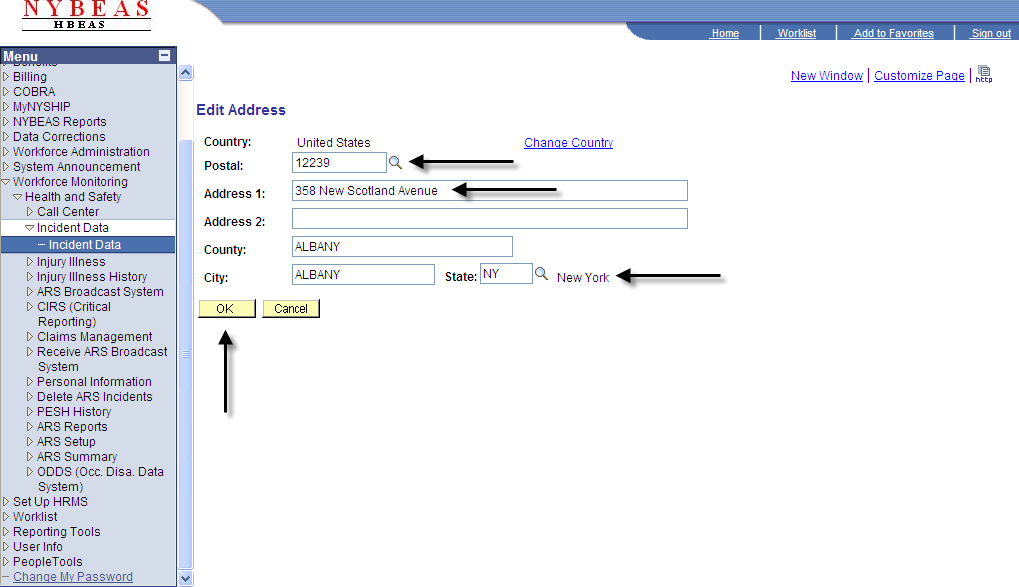 Click OK.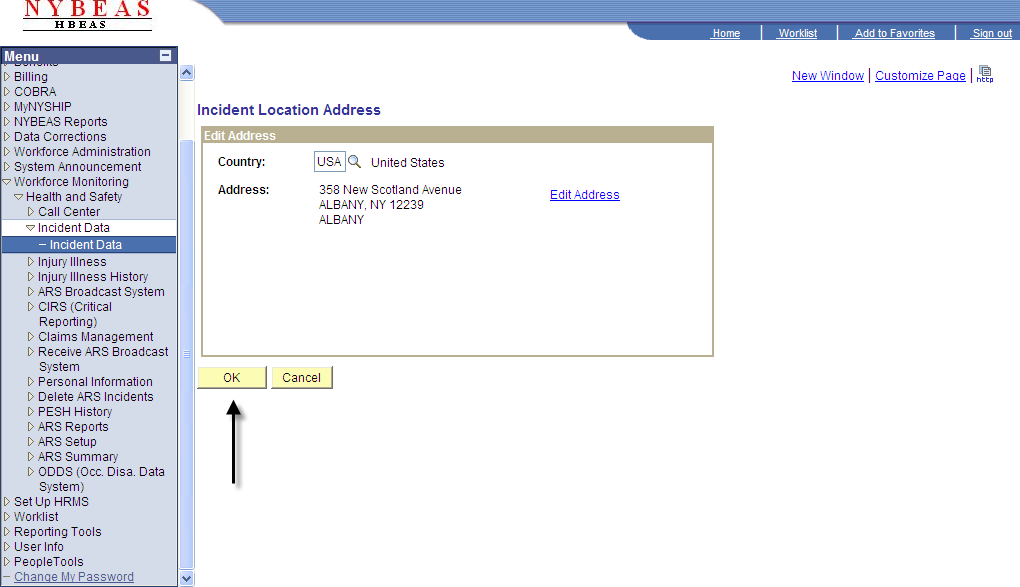 The Exact Location can also be updated/corrected. After you changes have been made, click Save.