ARS Online Manual
Medical
On the Medical page, the Treatment Required? and Initial Treatment boxes will be automatically populated based on the information provided within Call Center. The information can be changed by following the directions in the Medical section of Call Center in this manual.
Determine if the Treatment Required? and Initial Treatment boxes are accurate. If Medical is selected under Treatment Required?, then Initial Treatment is required. Select the type of Initial Treatment by clicking the drop down box.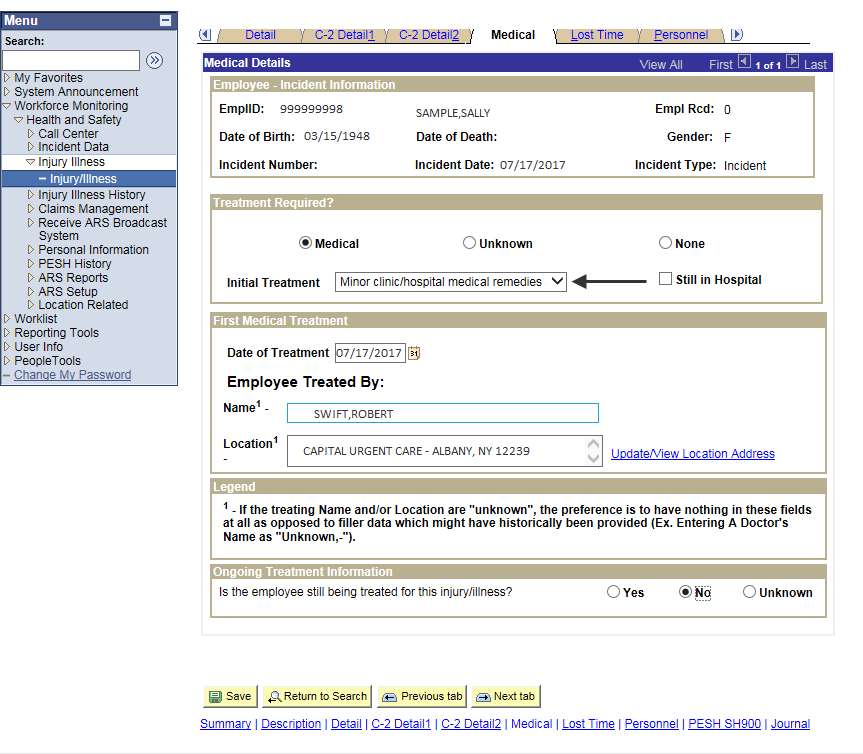 If one of the bottom four choices is selected, a Still in Hospital checkbox will appear. Check the box if they are still in the hospital at the time the FROI (C-2) is being sent.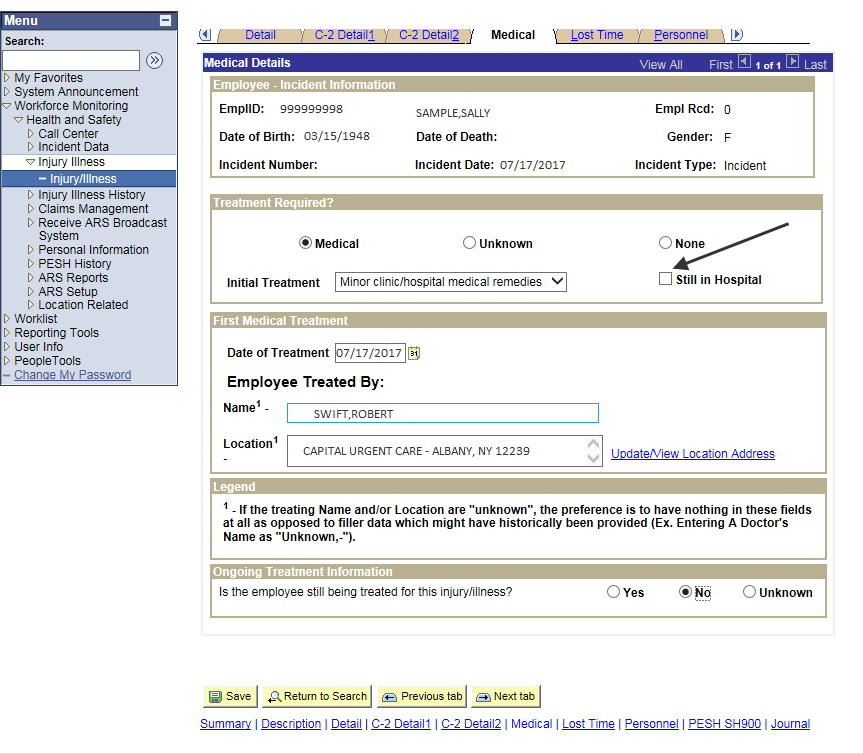 Next, indicate if the employee is still be treated for the injury/illness.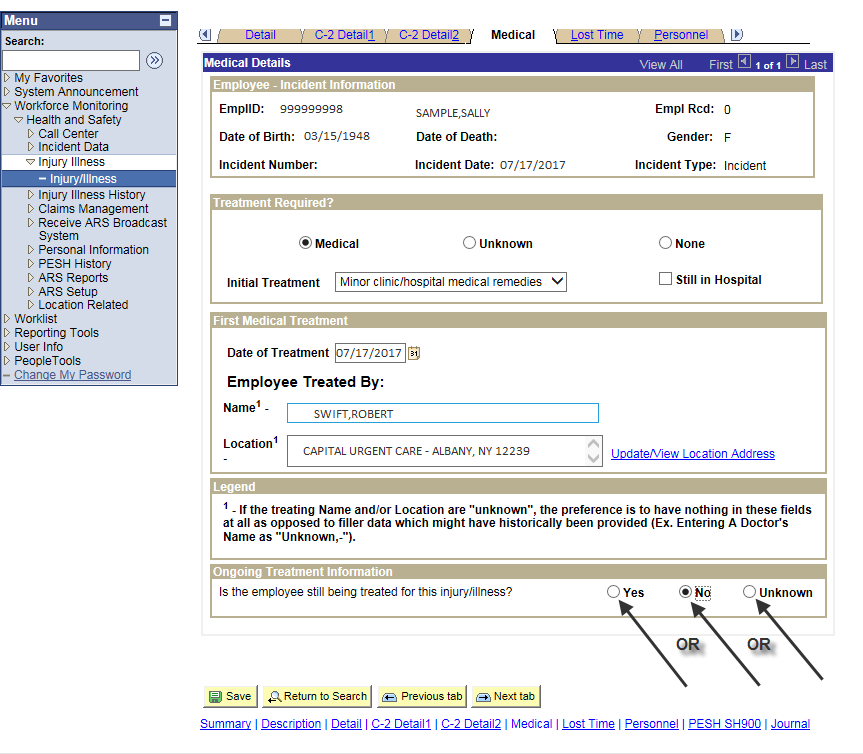 If Yes is selected, enter the name and address of the employee's treating doctor. Also, click the calendar icon to input the date of the employee's Date of Treatment with the treating doctor.
If the employee is being treated by multiple doctors, click on Add Additional Doctor and enter the other doctor's name, address, and date of treatment.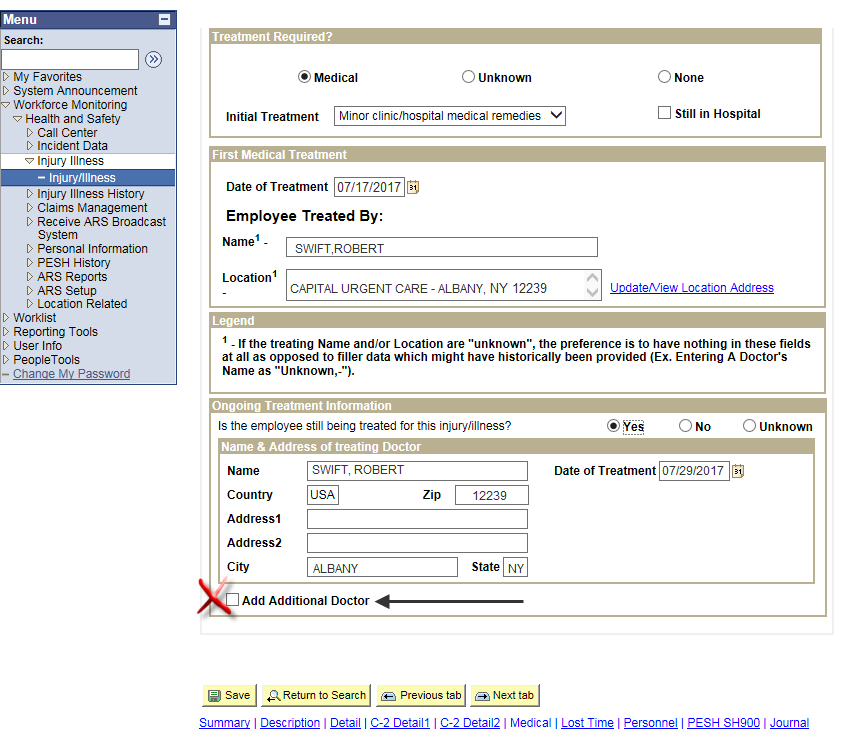 Once the Medical page is completed, select the Lost Time page to the right of Medical.