ARS Online Manual
Injured
The Injured page within Incident Data resembles the Injured page completed in Call Center.
Lost Time Beyond Shift can be checked or unchecked depending on if the employee lost a full day from work as a result of the incident.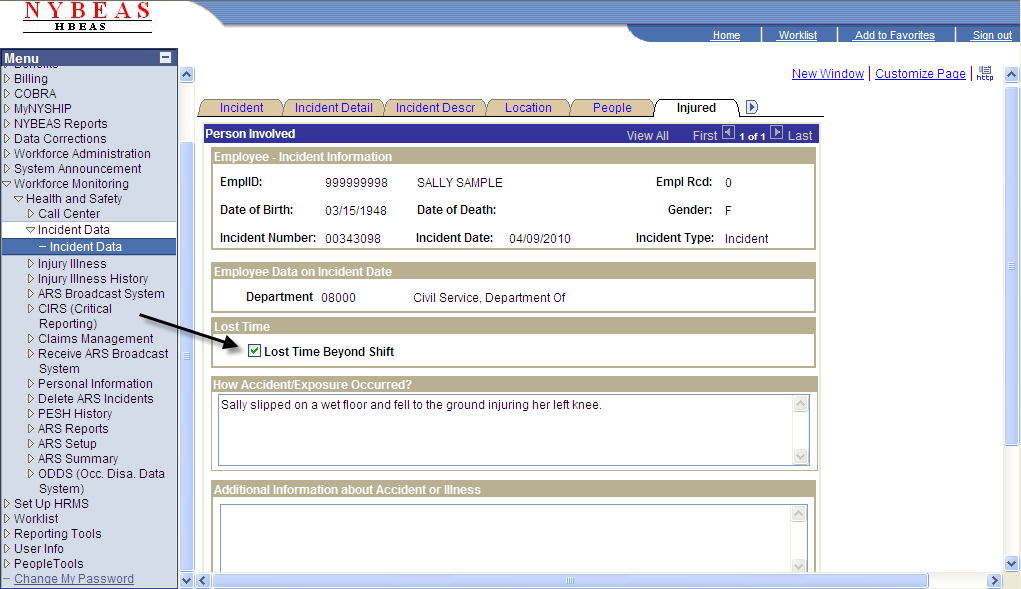 How Accident/Exposure Occurred? and Additional Information about Accident or Illness can be updated/corrected within their respective fields.
Once the changes are made, click Save.