ARS Online Manual
Broadcast System - Worklist
The Broadcast System business process is the method in which all ARS Broadcast System Messages are received electronically. This option was designed solely as a 'read-only' means of accessing broadcast system messages, however, all items appearing in this business process should be read and acknowledged as there may be new developments within ARS or user issues.
To display all worklist items for the Broadcast System business process, click on the Detail button next to Broadcast System.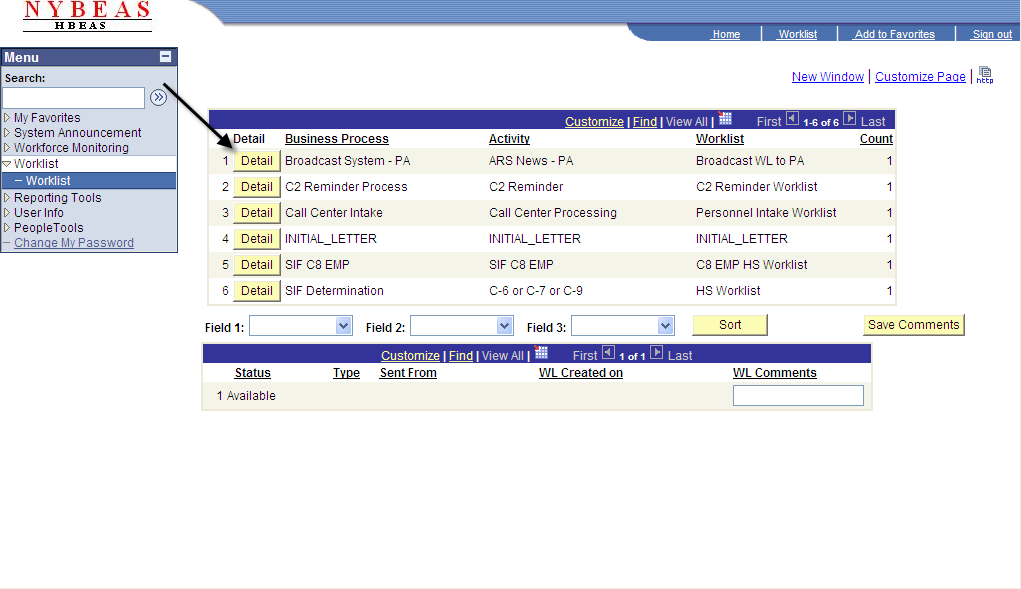 Once the Detail button has been clicked, the Broadcast System business process will highlight and the corresponding worklist items will appear under the blue Details navigation bar.
The broadcast system message number will be displayed as part of the detail list. In order to view the message, click on Work It.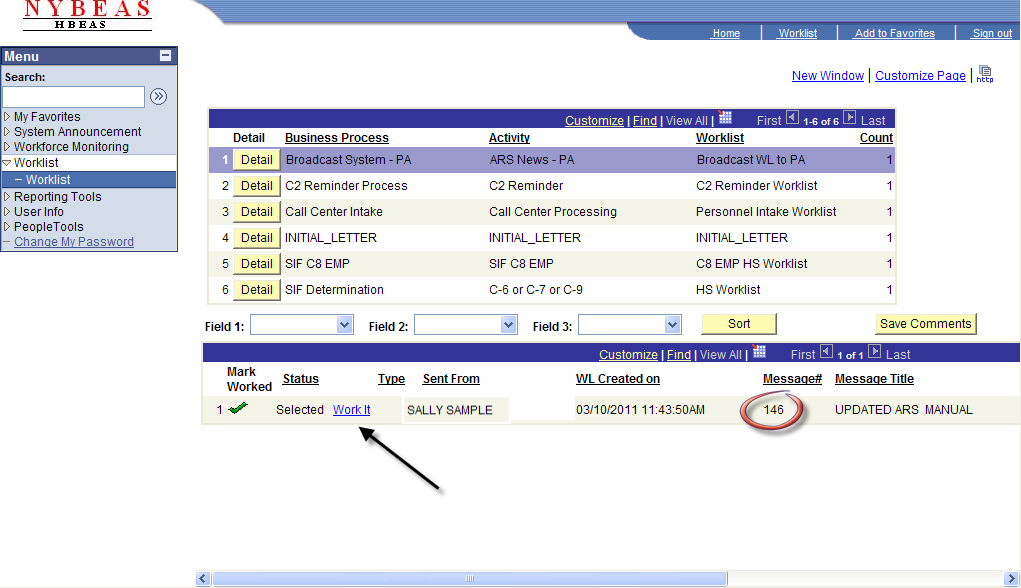 You will automatically be forwarded to the Receive ARS Broadcast System component of ARS. The message will be in a 'read-only' format. (Refer to the Broadcast Printing instructions within the ARS Reports section of this manual to produce and print a hardcopy of the broadcast system message.)
Once the message has been read and acknowledged, users can go back to their worklist by clicking View Worklist.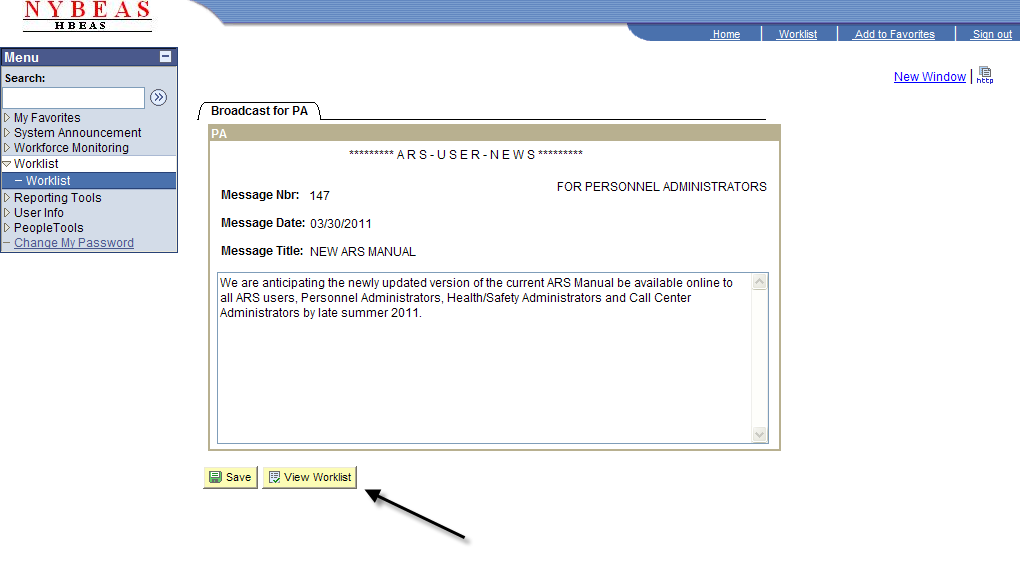 In order to remove an item from the worklist, hover your mouse's cursor over the green checkmark icon under Mark Worked.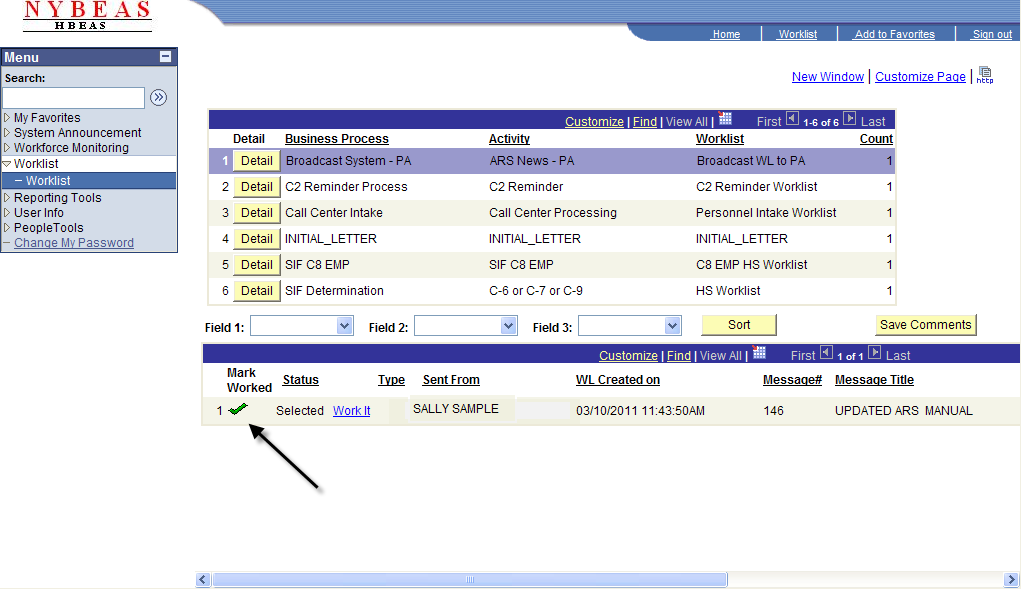 When the green checkmark icon turns to a red X icon, single click on the X.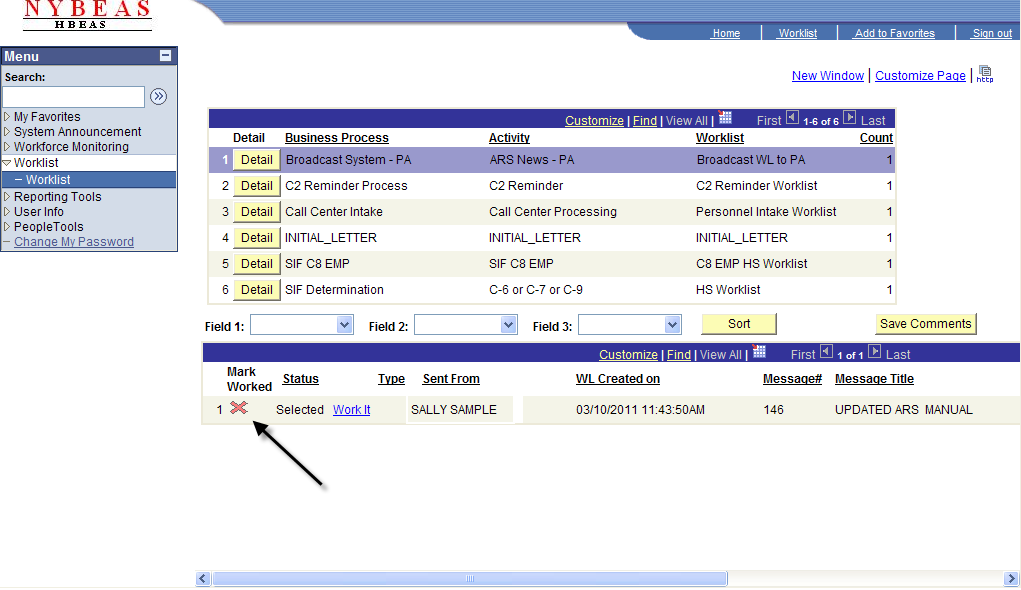 **Note** If a Broadcast System item is removed from the worklist, it may be accessed by following the instructions within the ARS Broadcast System section of this manual.