ARS Online Manual
Personal Data
The Personal Data pages within the Personal Information component of ARS are necessary to update/correct an injured employee's name, date of birth and gender.
**Note** Changes made within Personal Data will not automatically update other personnel databases, such as NYBEAS or NYSTEP. The changes will only take place within ARS.
Follow the instructions below to update information within Personal Data.
Click on Personal Data.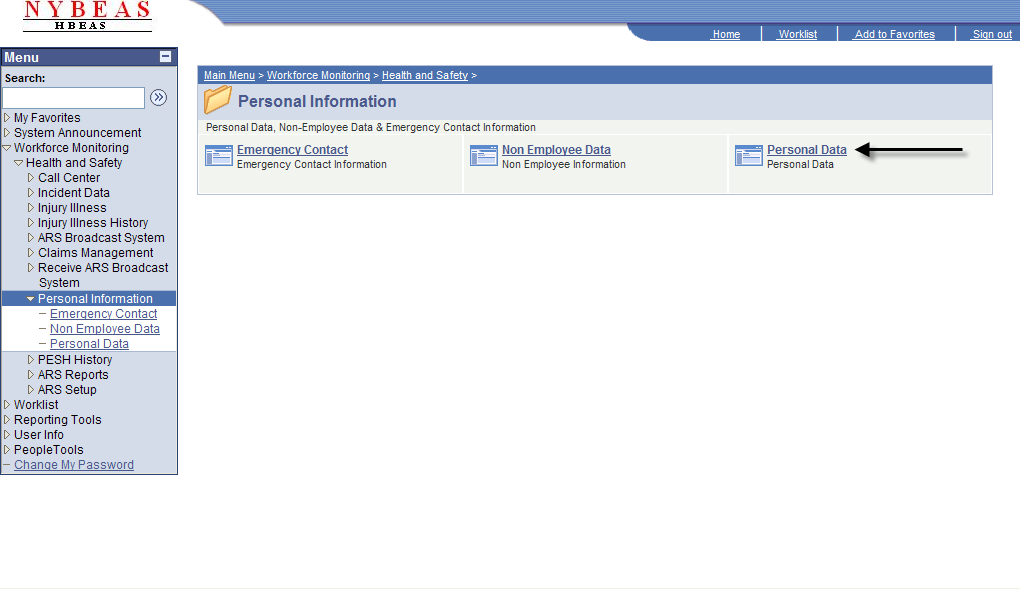 Enter the employee's ID (EmplID) number and click Search.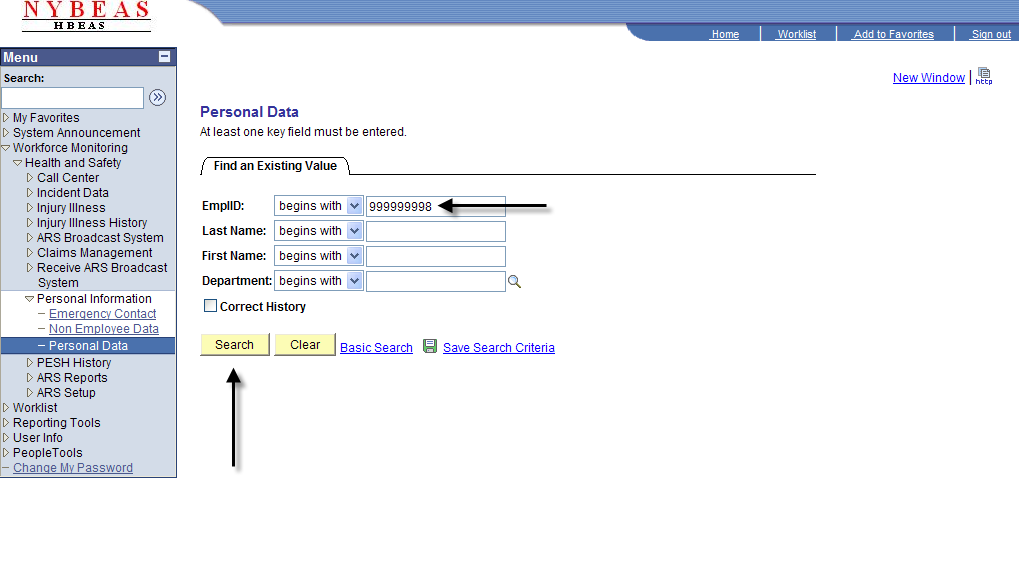 In order to update or change the injured employee's name in ARS, click on Edit Name.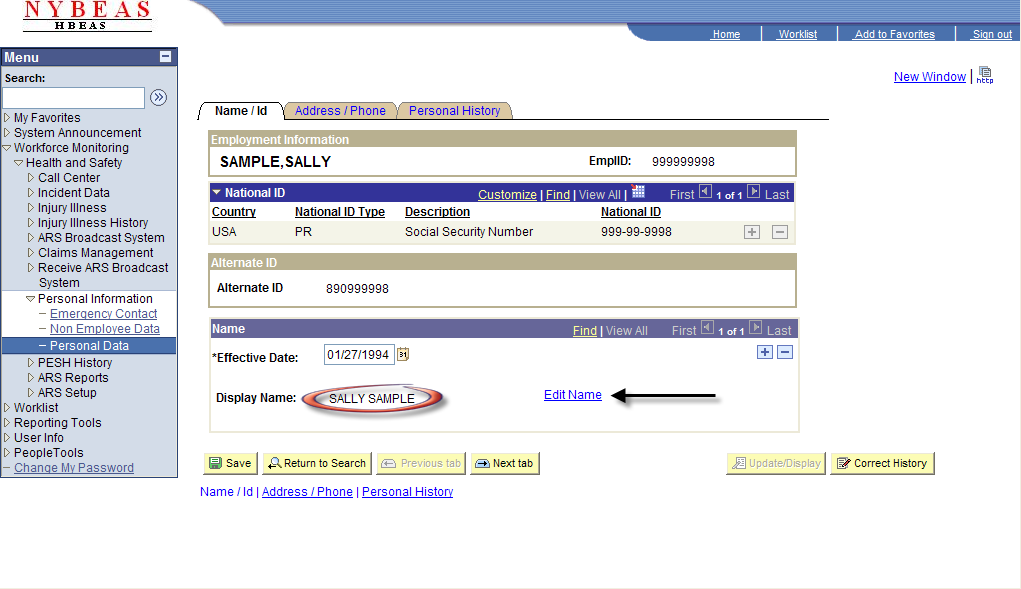 Users may change the Prefix, First Name, Last Name, Suffix, and/or Middle Name.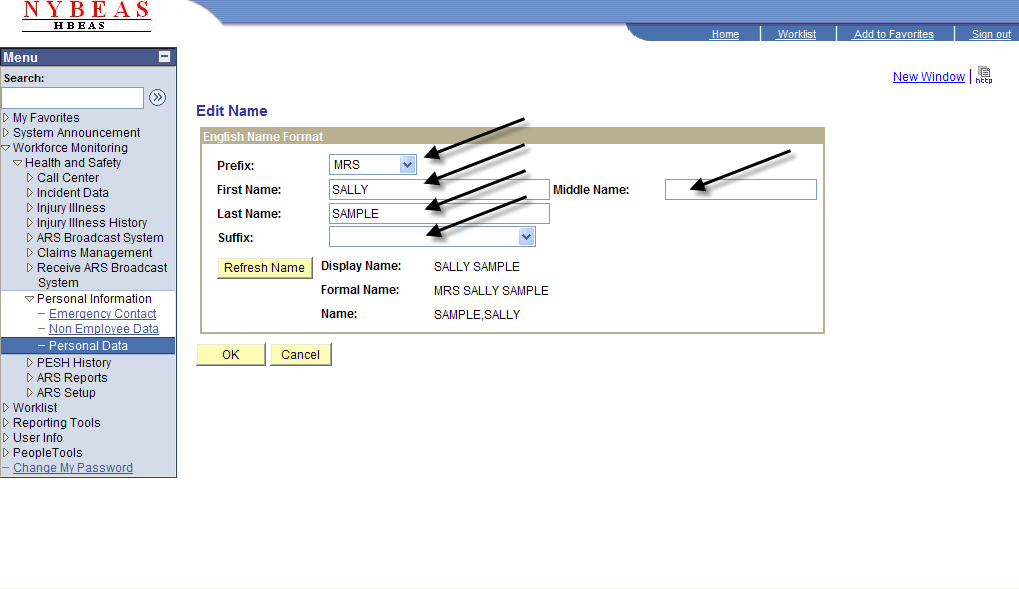 After any changes are made, click Refresh Name.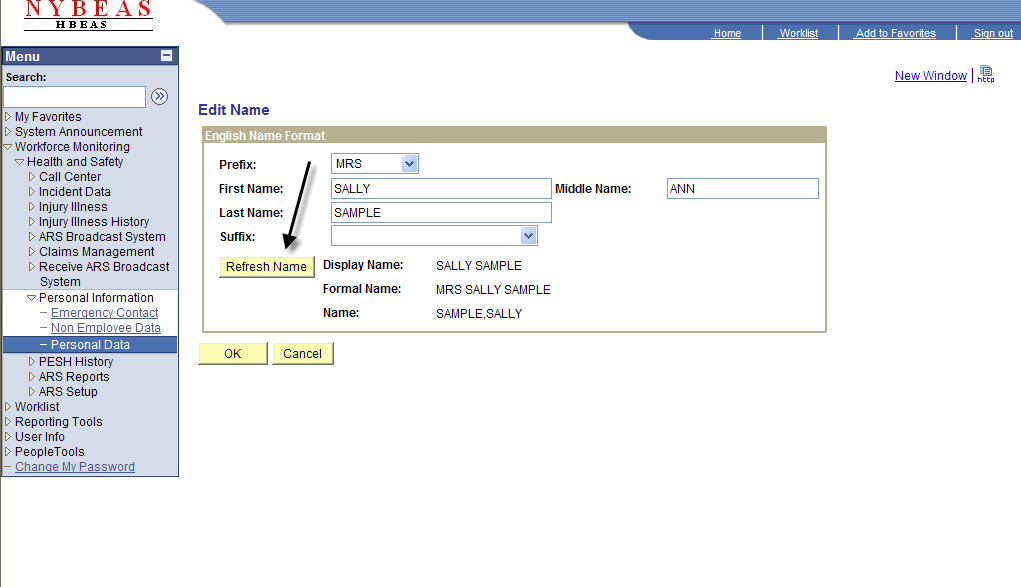 The changes will be shown within the Display Name, Formal Name, and Name fields. Click OK to return to the Personal Data pages.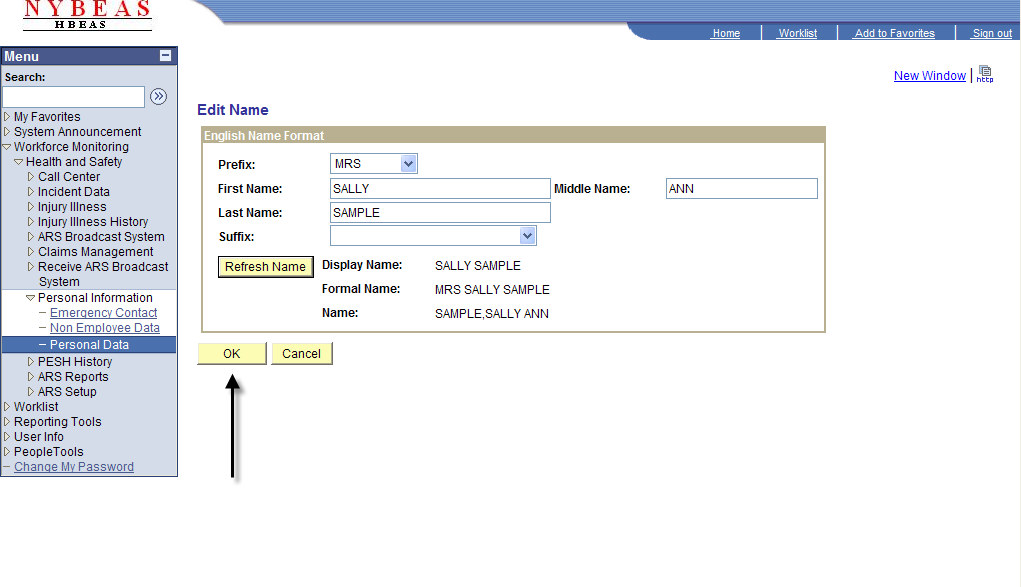 In order to change the injured employee's gender and date of birth, click on Personal History.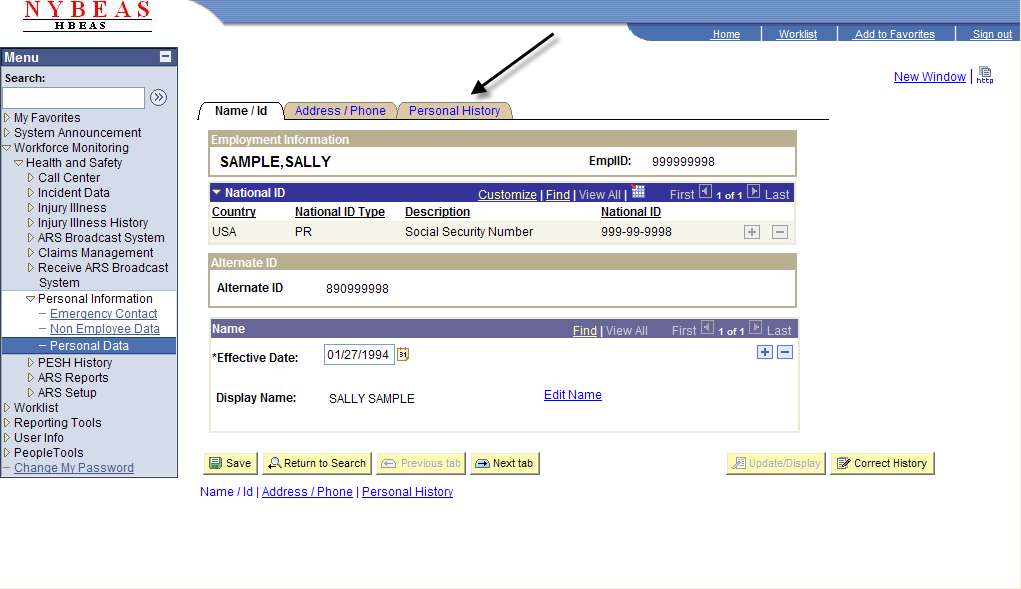 Click on the calendar icon to choose the correct date of birth.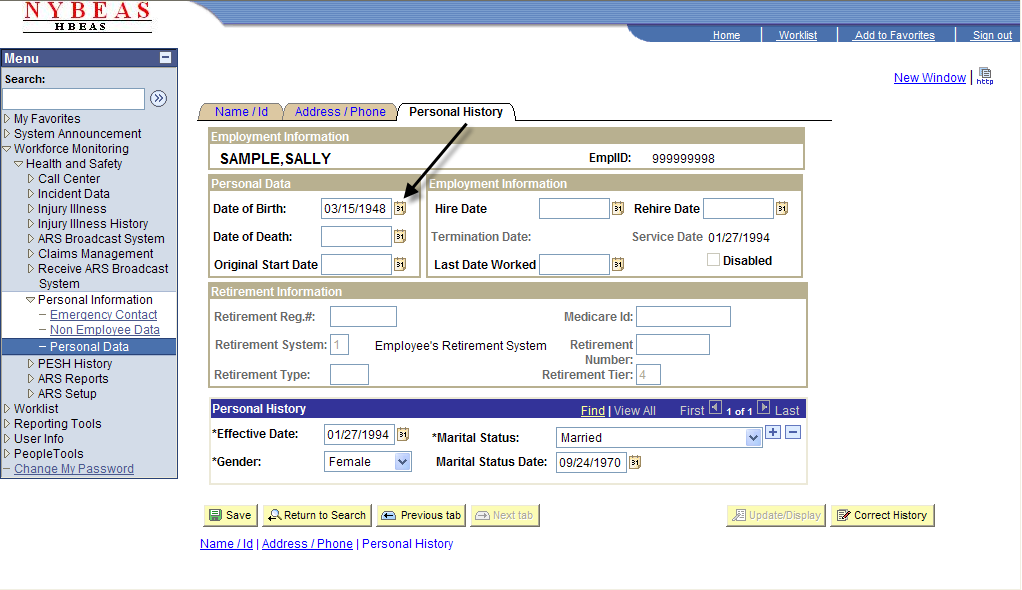 Select the correct date on the calendar.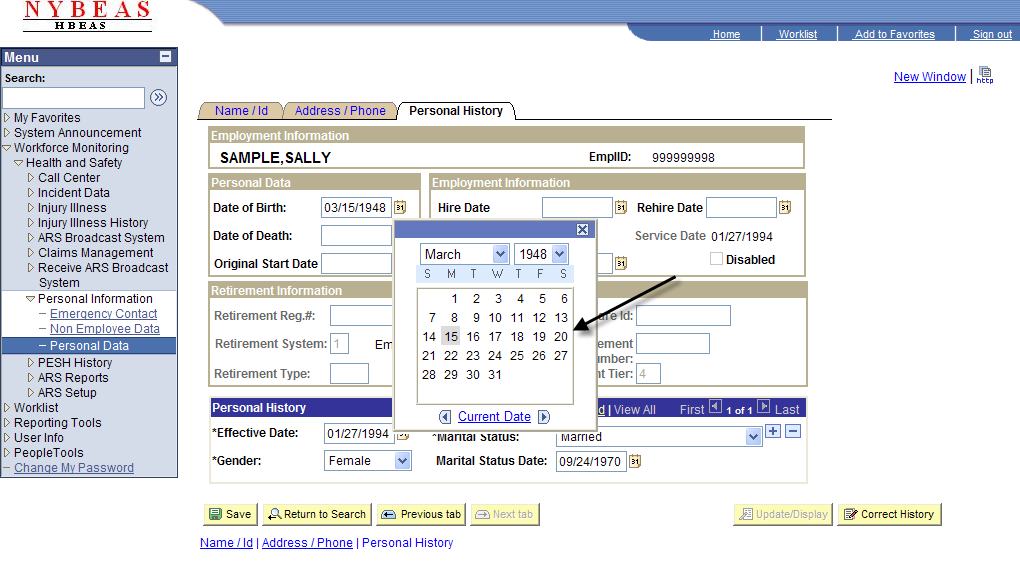 The appropriate gender may also be changed by using the drop down box next to Gender.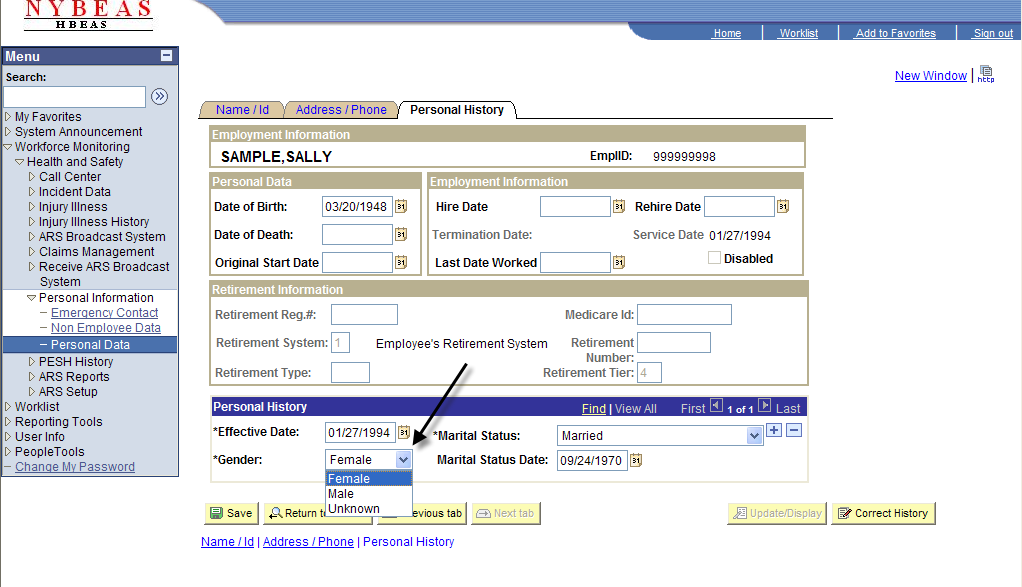 To save all edits within Personal Data, click the Save button.