ARS Online Manual
Description
Click the Lost Time Beyond Shift checkbox to indicate if the injured employee has lost time from regular duties one work day or more beyond the work day or shift they were injured.
The Lost Time Beyond Shift checkbox may be automatically checked if the Has Injured Person Lost Time Beyond Shift? was checked previously on the Injured page within Call Center.
Verify that the description of the accident automatically entered in How Accident/Exposure Occurred? is accurate and correctly formatted. Add as much detail as possible to provide a clear depiction of the event that took place.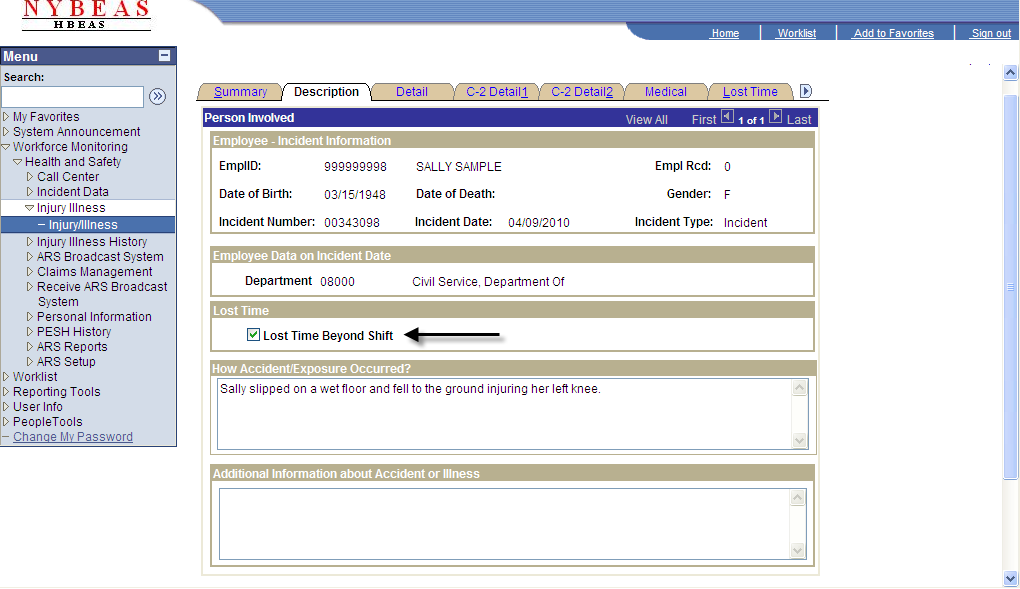 If available, add any information beyond how the accident/exposure occurred in the Additional Information about Accident or Illness field. Additional information may be necessary for the New York State Insurance Fund to make a determination on the causality of the accident.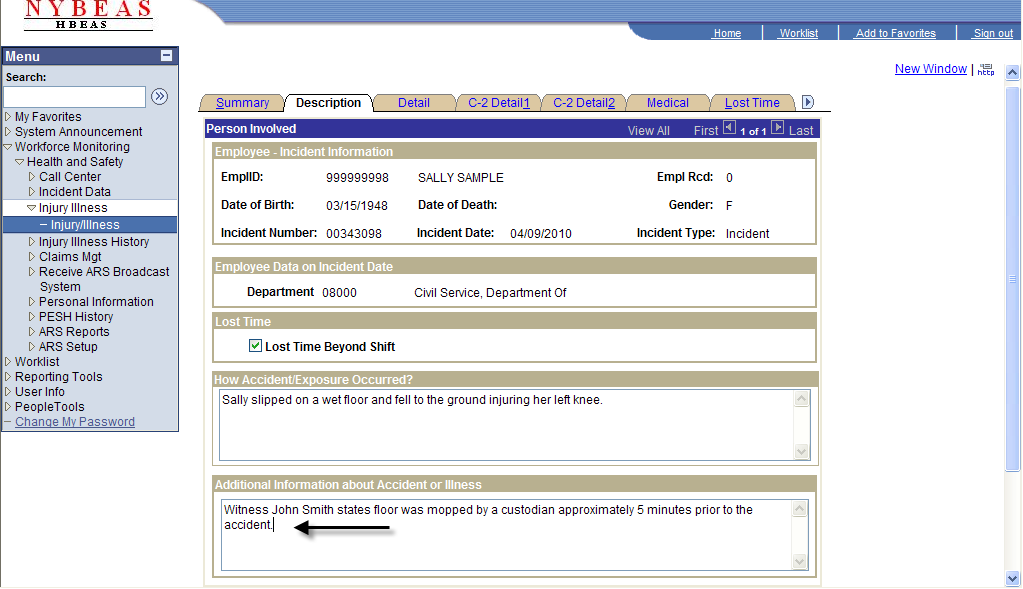 Once the Description page is completed, select the Detail page to the right of Description.