ARS Online Manual
Emergency Contact
Within the Detail page of Injury/Illness, the Emergency Contact page is completed when the injury/illness results in a death. To view and update/correct the information on the Emergency Contact page, follow the step by step instructions below.
Click on Emergency Contact.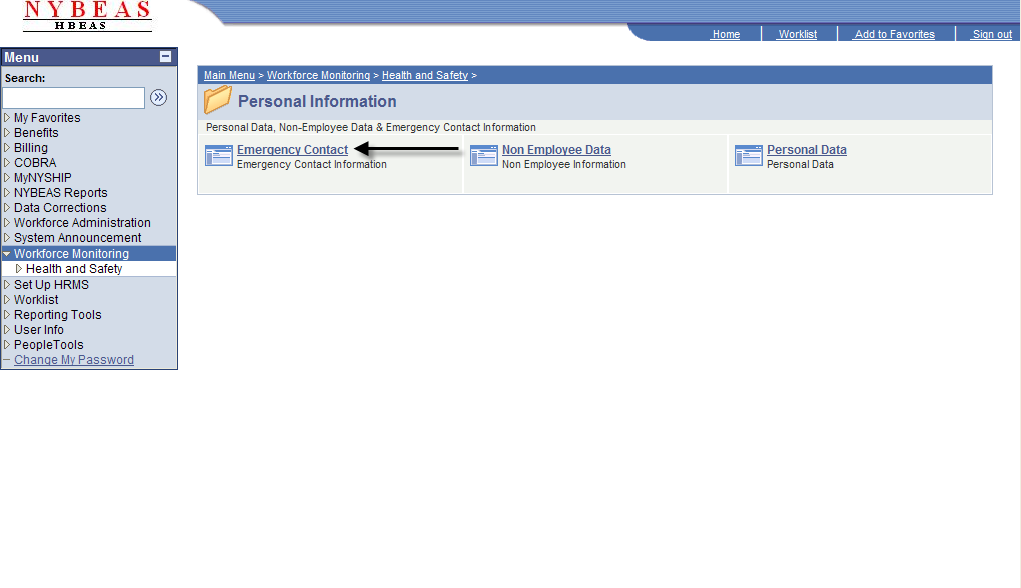 Enter the employee's EmplID number and click Search.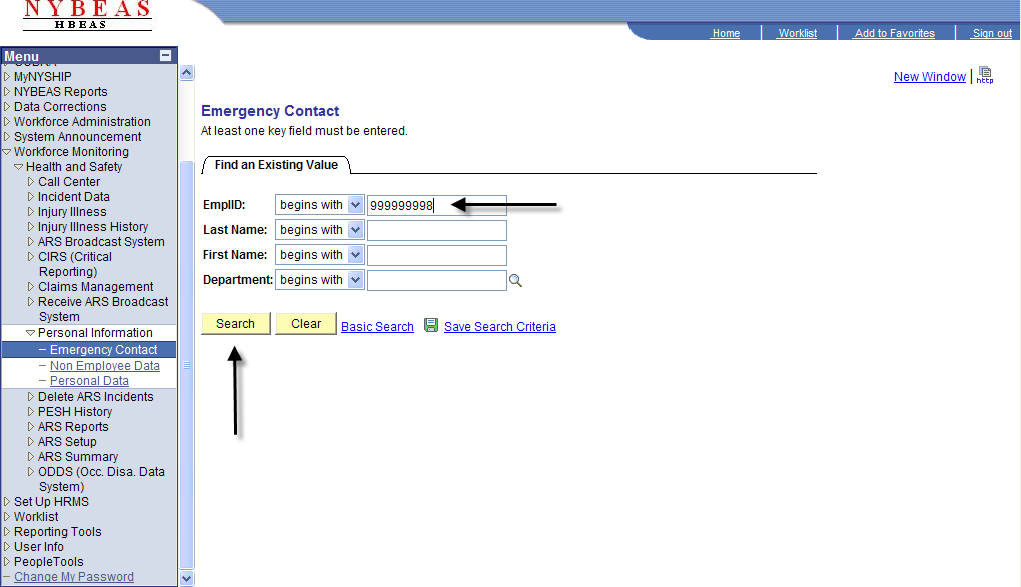 The name of the emergency contact for the employee can be updated/corrected in the Contact Name field. The correct format to enter a name is 'Last,First'.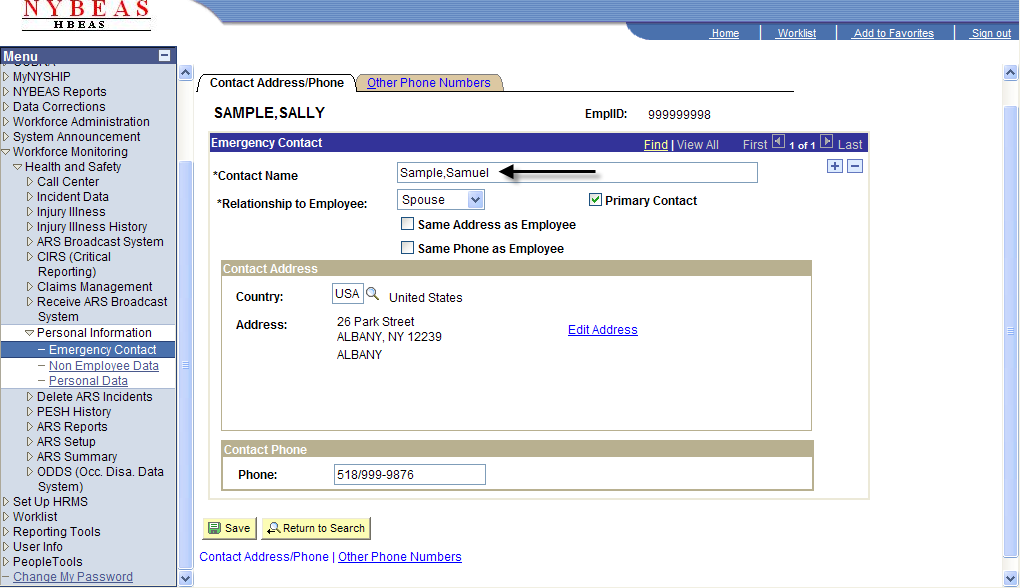 The relationship to the employee can be updated/corrected by using the Relationship to Employee drop down box.
The box indicating the person is the Primary Contact can be checked or unchecked.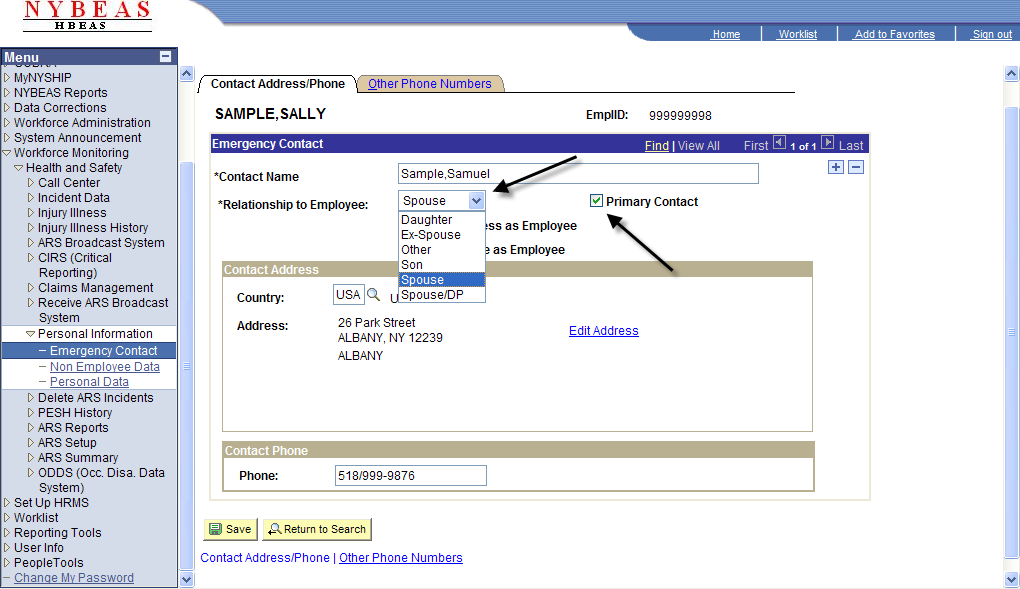 If the emergency contact's address or phone is the same as the employee's, check the corresponding box labeled Same Address as Employee or Same Phone as Employee.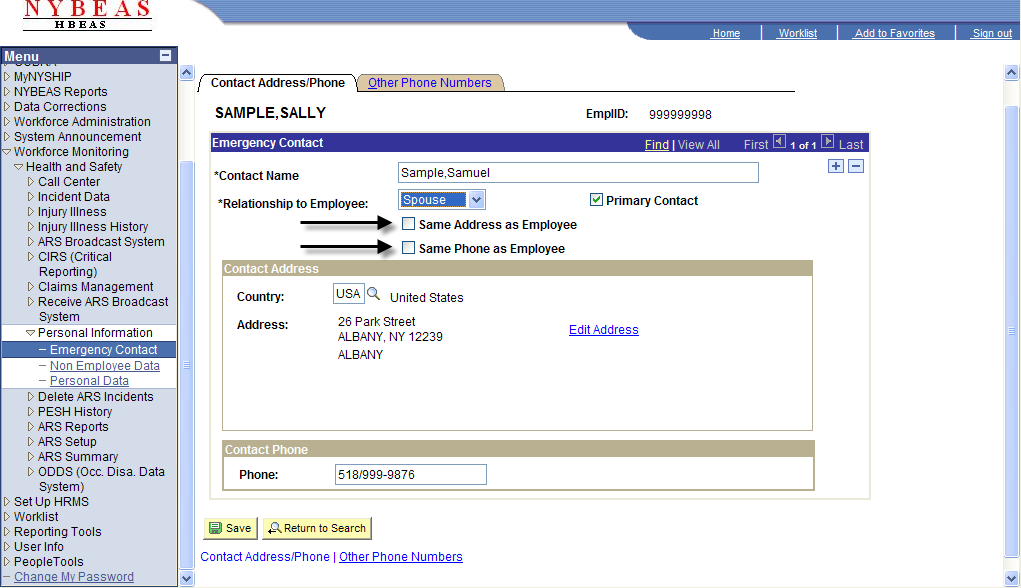 To update/correct the address listed for the emergency contact, click Edit Address.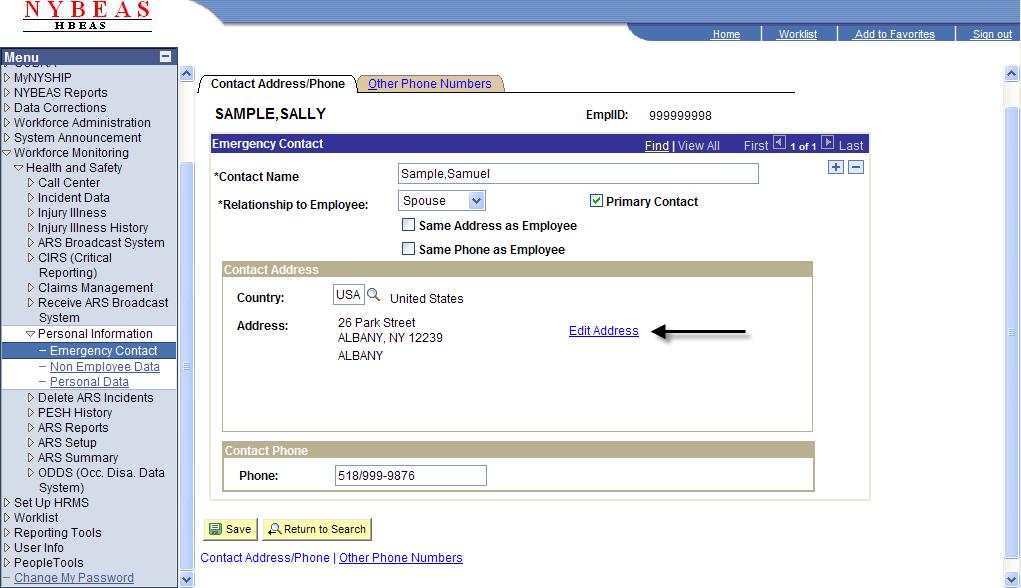 Update/Correct the contact's address and click OK.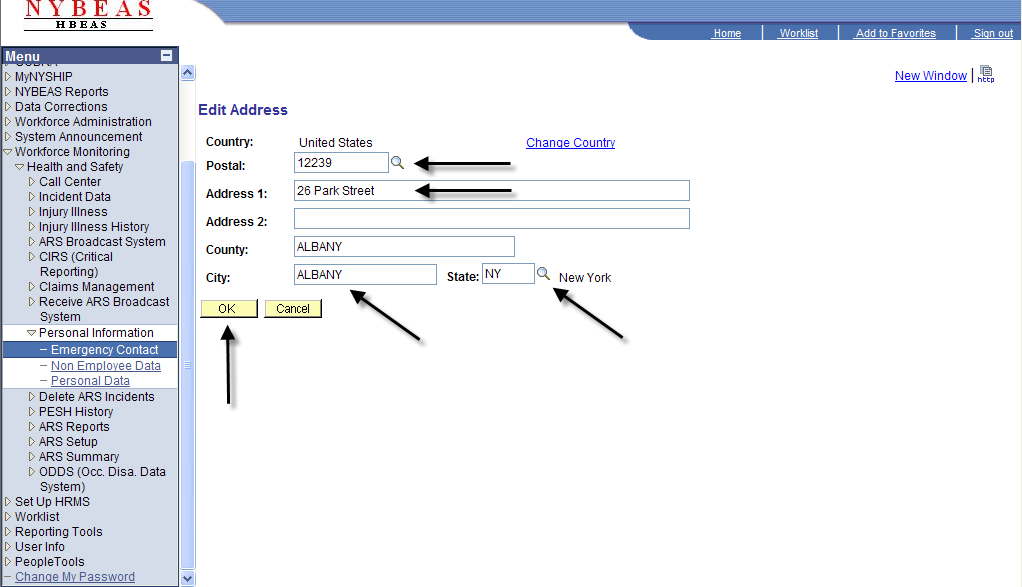 To update/correct the emergency contact's phone number, enter the number in the Phone field.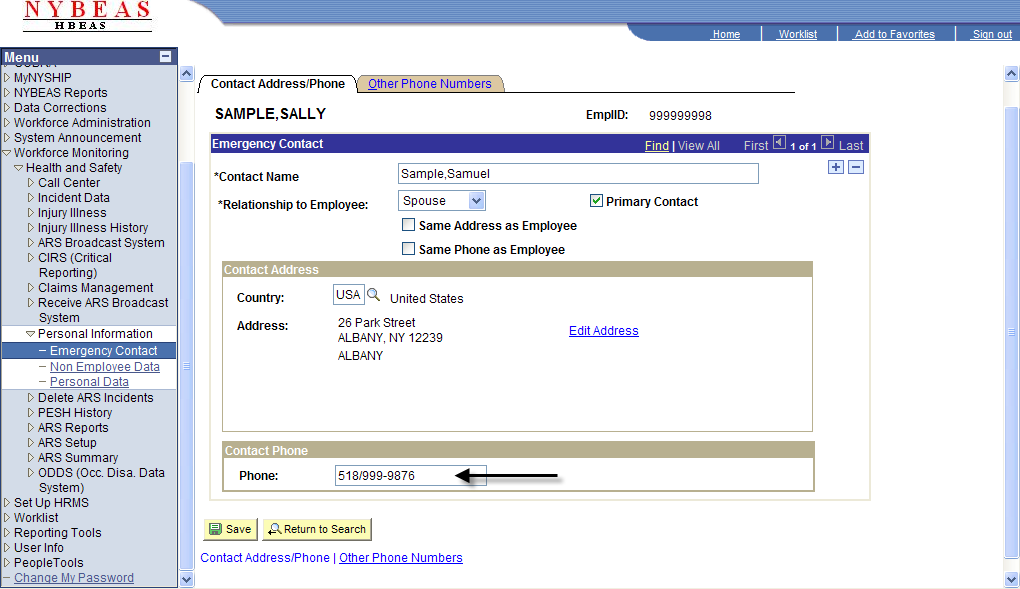 Click the Other Phone Numbers page to update/correct additional phone numbers.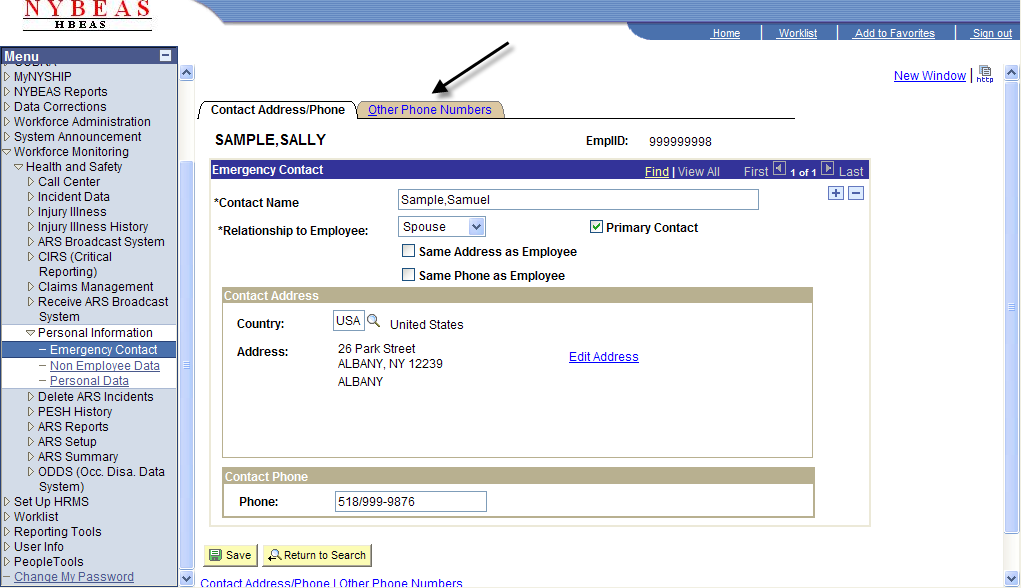 The Phone Type and Phone number can be updated/corrected in the corresponding fields. To imput additional phone numbers, click on the Plus icon.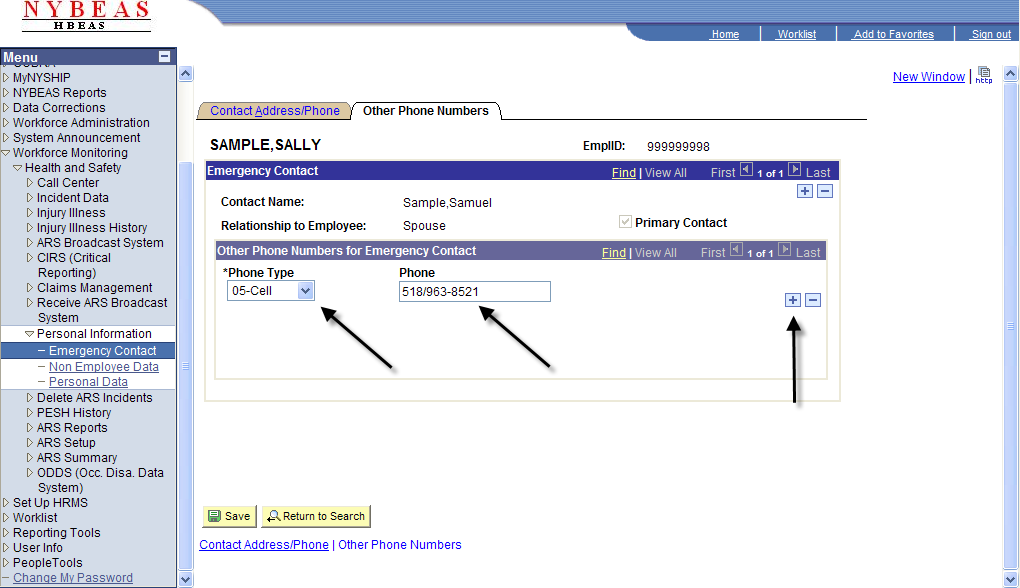 To imput additional emergency contacts, click the Plus icon on the Contact Address/Phone page.
To save all changes to Emergency Contact, click Save.