ARS Online Manual
Claims Management
The Claims Management component of ARS provides users access to an incident's determinations (C-6, C-9, C-7, or C8EMP) made by the New York State Insurance Fund (NYSIF). Also, users can complete the C-11 form when applicable. In order to send a C-11 form, a FROI (formerly C-2) must be sent and the FROI Acknowledgement (ACK), or a C-6, C-9, or C-7 must be received from NYSIF.
Follow the instructions below to access the Claims Management component.
Click on Workforce Monitoring.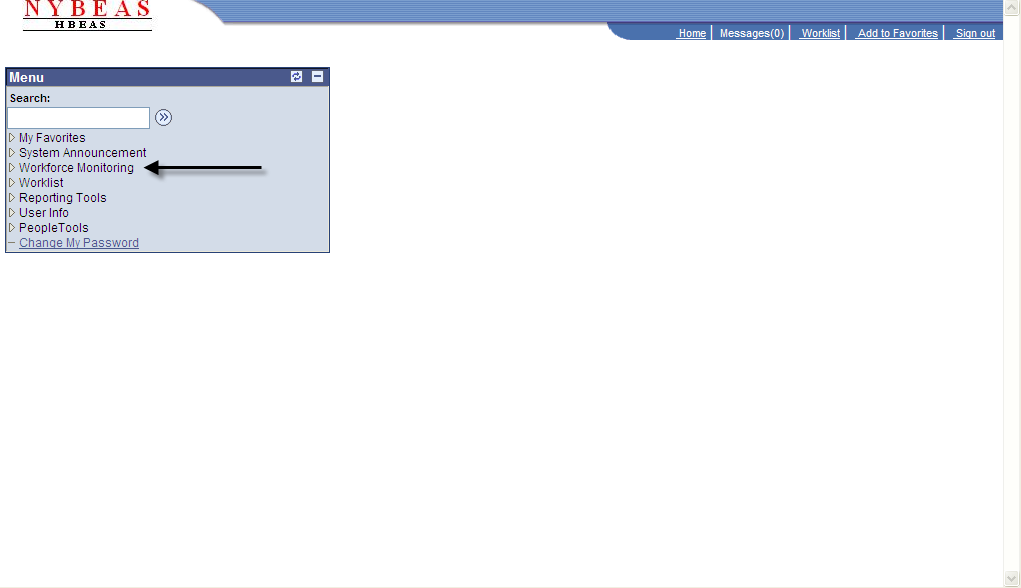 Click on the Claims Management folder.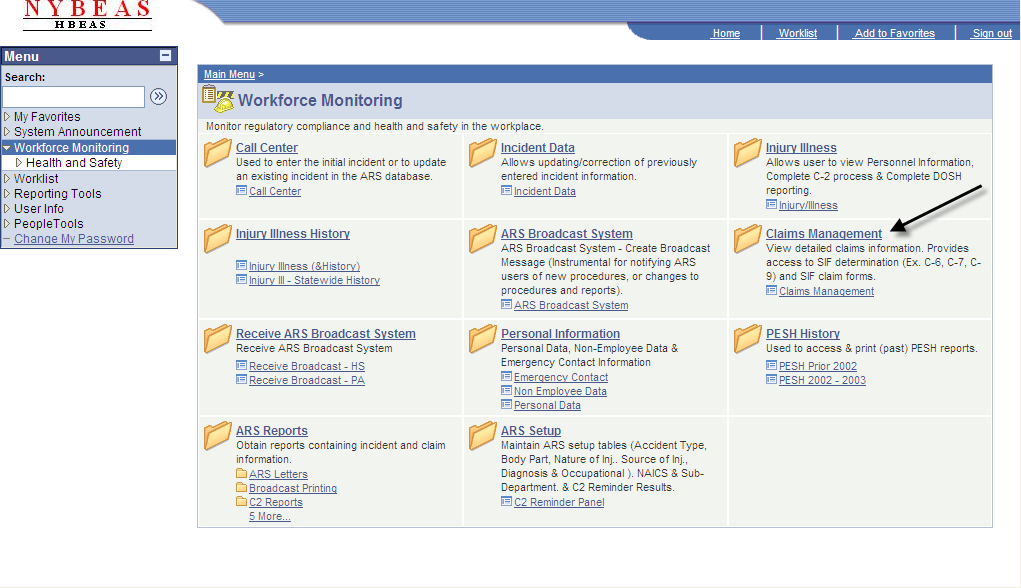 Click on Claims Management.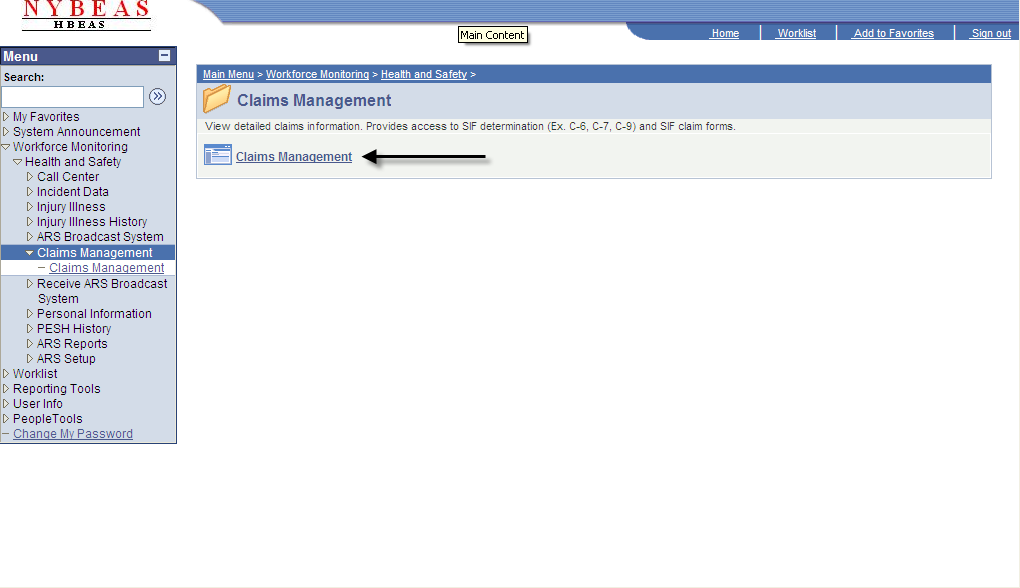 Enter the EmplID or Incident Number.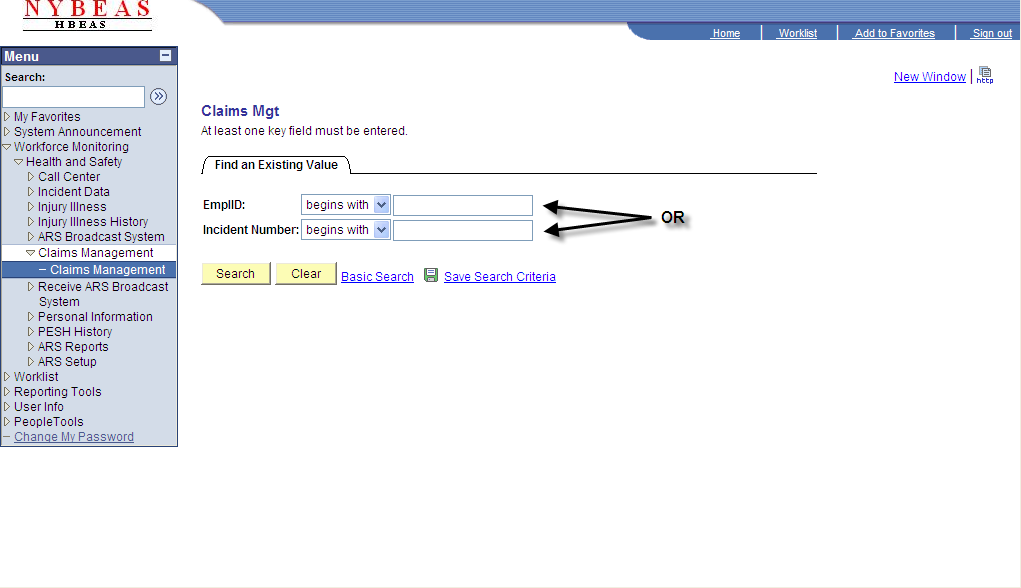 Click Search. (If the EmplID is entered and an employee has multiple incidents, users must select the appropriate incident number.)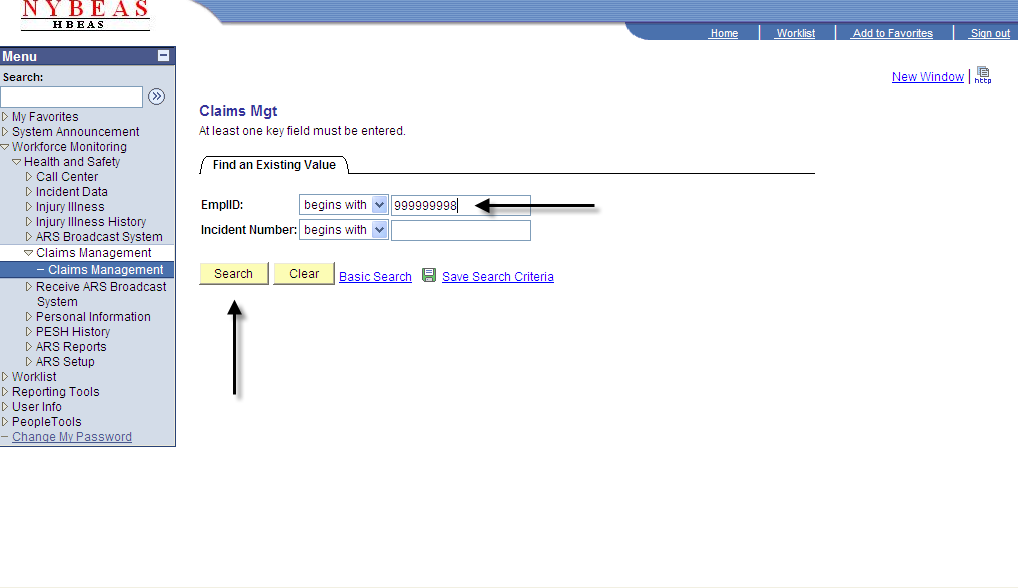 The SIF Determination page within Claims Management will appear.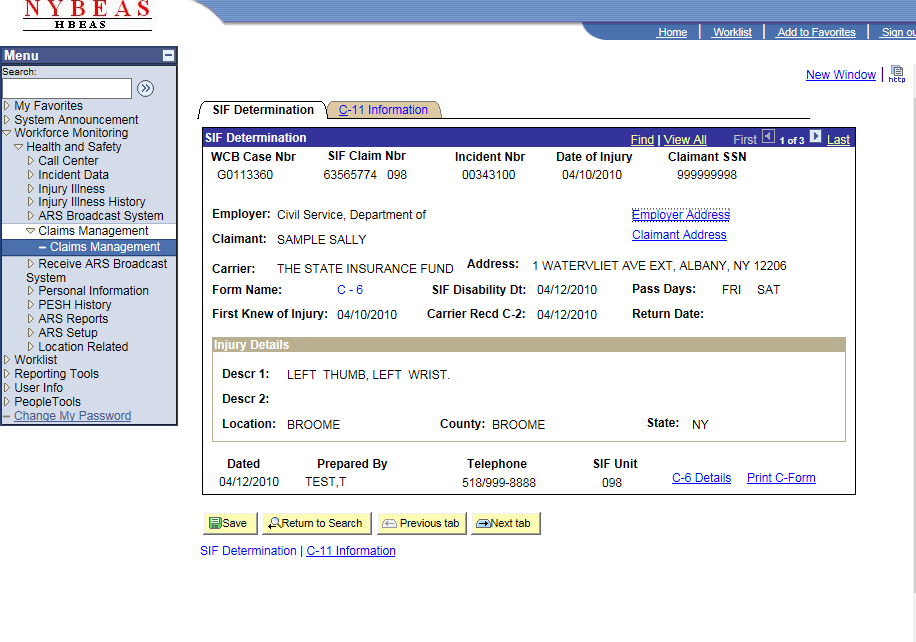 Click on each link below (or in the side navigation menu) to view a description of each page within the Claims Management component.