ARS Online Manual
Personal Information
The Personal Information component of ARS is used for updating/correcting personal information for individuals involved with an incident. Follow the instructions below to update data within Personal Information.
Click on Workforce Monitoring from the side navigation Menu.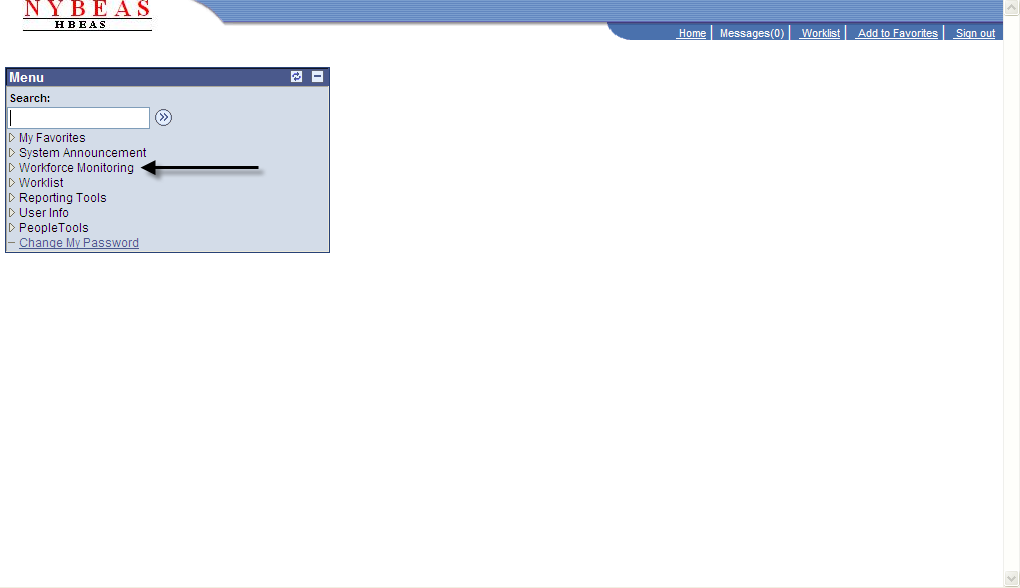 Within the Workforce Monitoring menu, click on the folder labeled Personal Information.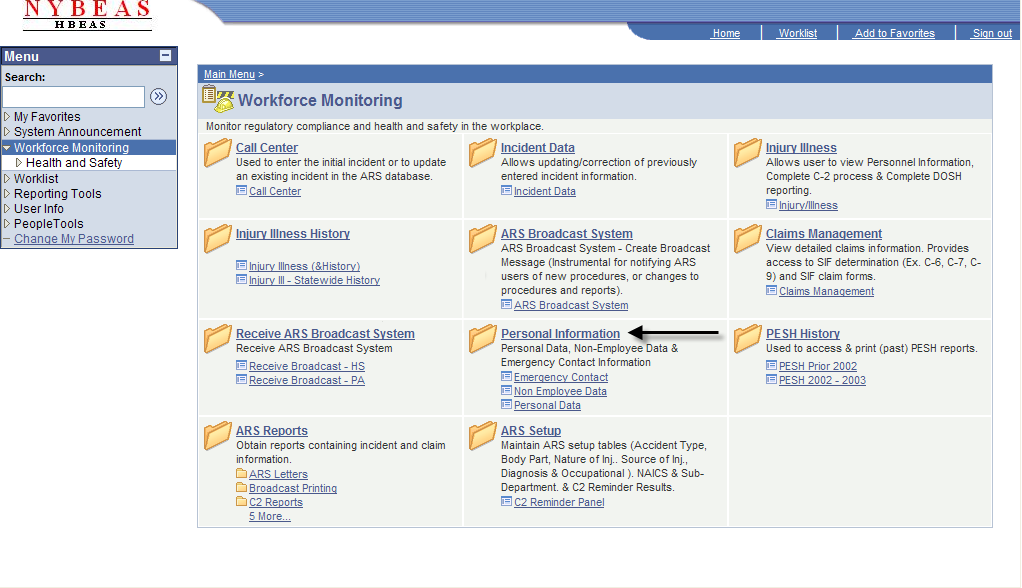 Within Personal Information, users have the option to select Emergency Contact, Non Employee Data, or Personal Data.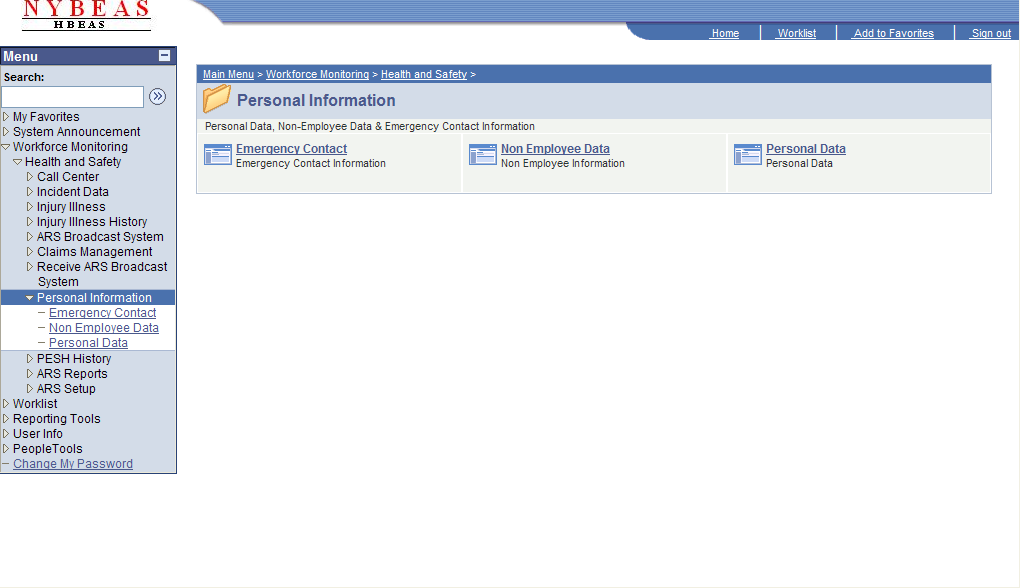 Click on each link below (or in the side navigation menu) to find a step by step description of how to update/correct the following Personal Information panels.