ARS Online Manual
Medical
Begin the Medical page by determining what type of treatment the injured employee received as indicated in the Treatment Required? box. Click the corresponding Medical, Unknown, or None button.
**Note** Medical should be used only when an employee receives medical attention that will result in a bill.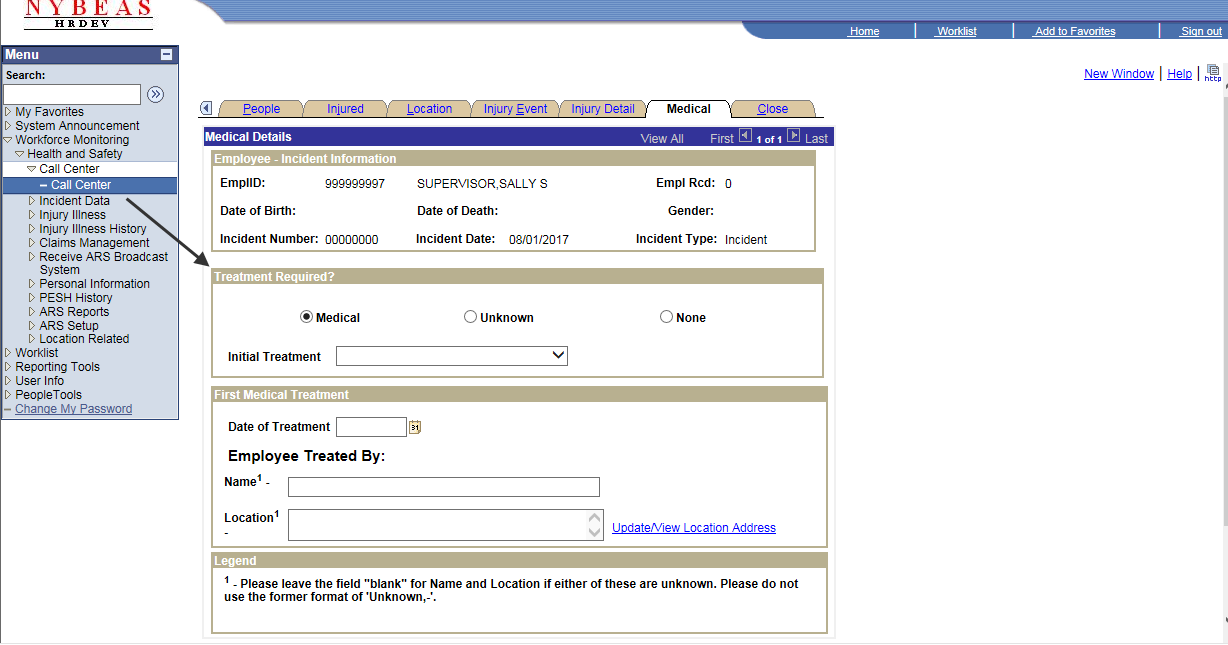 Select the specific type of treatment received by clicking the drop down box in the Initial Treatment field.
Note: an Initial Treatment must be selected if Medical is selected.
Enter the date of the first treatment in the Date of Treatment field using the calendar icon.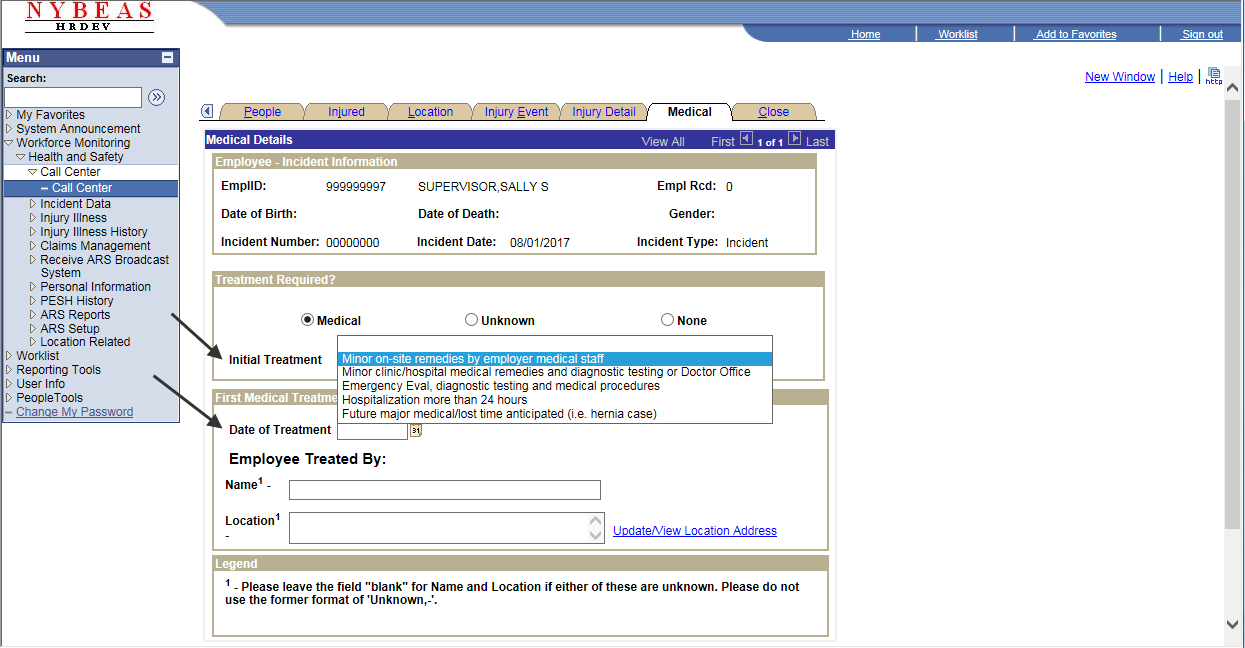 Enter the Name of the treating physician and/or Location where the injured employee received the first medical treatment under Employee Treated By:.
**Note** The correct format to enter a physician's name is 'Last,First' or 'Last,-'. If the treating physician's; 'Date of Treatment', 'Name', or 'Location' is unknown, please leave the field blank.
In order to add the location's address, click on Update/View Location Address.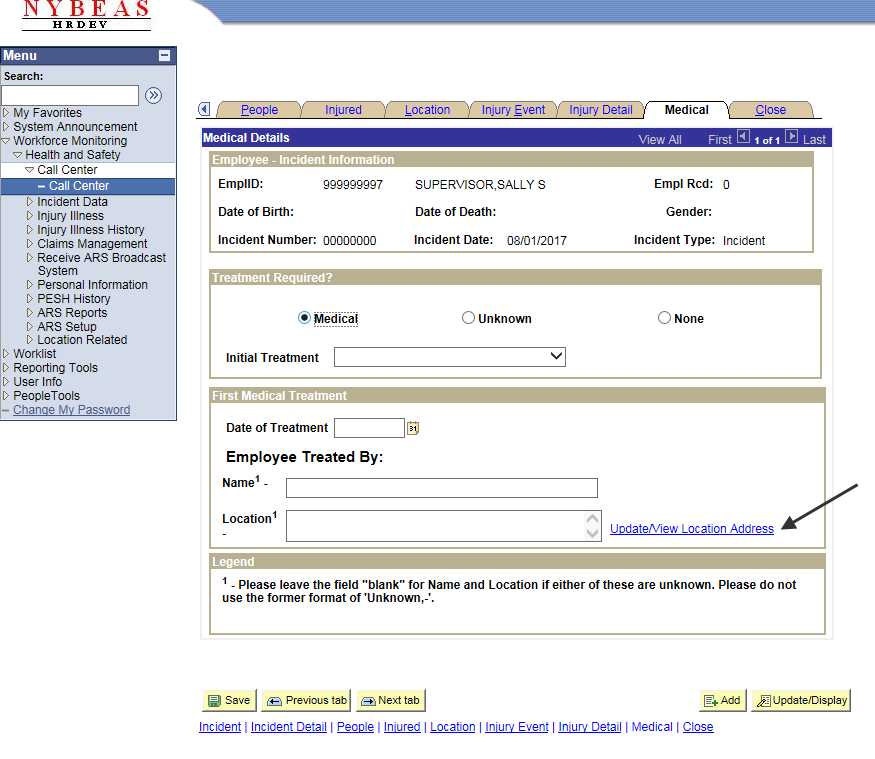 Enter the location's address under Medical Location Address. When complete, press OK.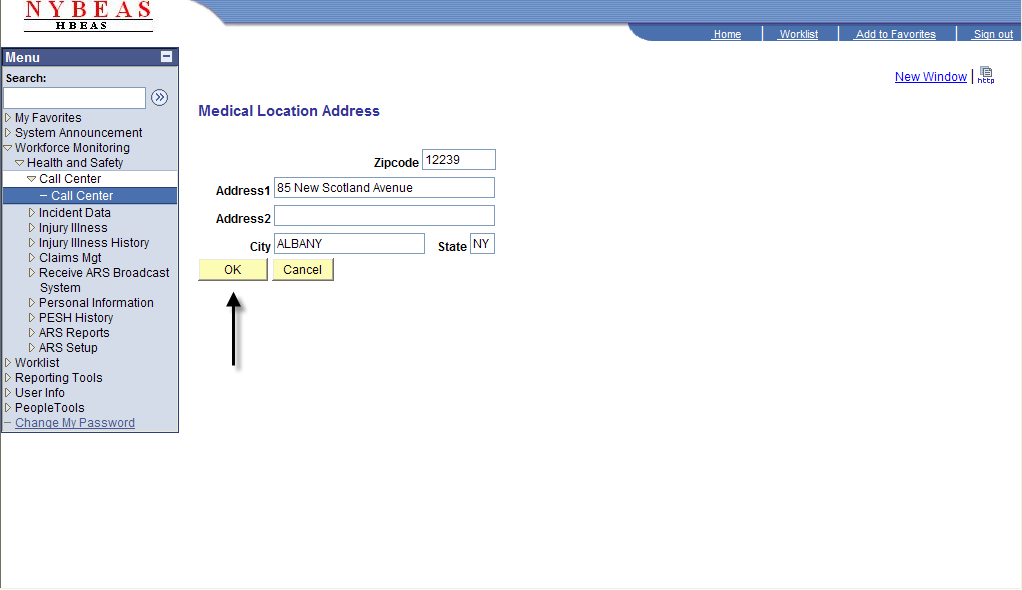 Once the Medical page is complete, select the Close page to the right of Medical.