ARS Online Manual
Incident
The Incident page within Incident Data will be the first to appear. The page resembles the Incident page completed in Call Center.
The Incident Date can be updated/corrected by clicking on the calendar icon.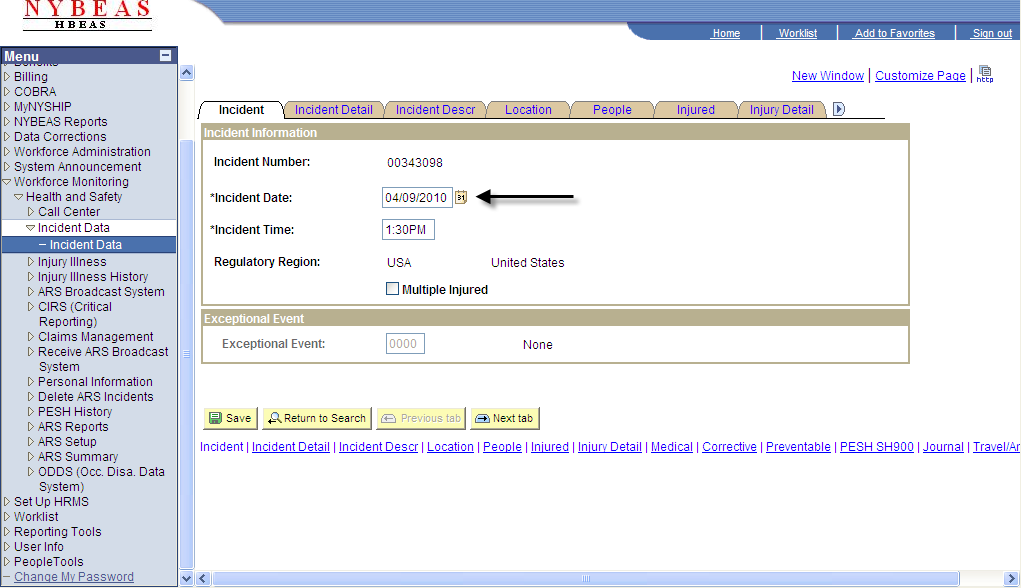 Select the correct Incident Date.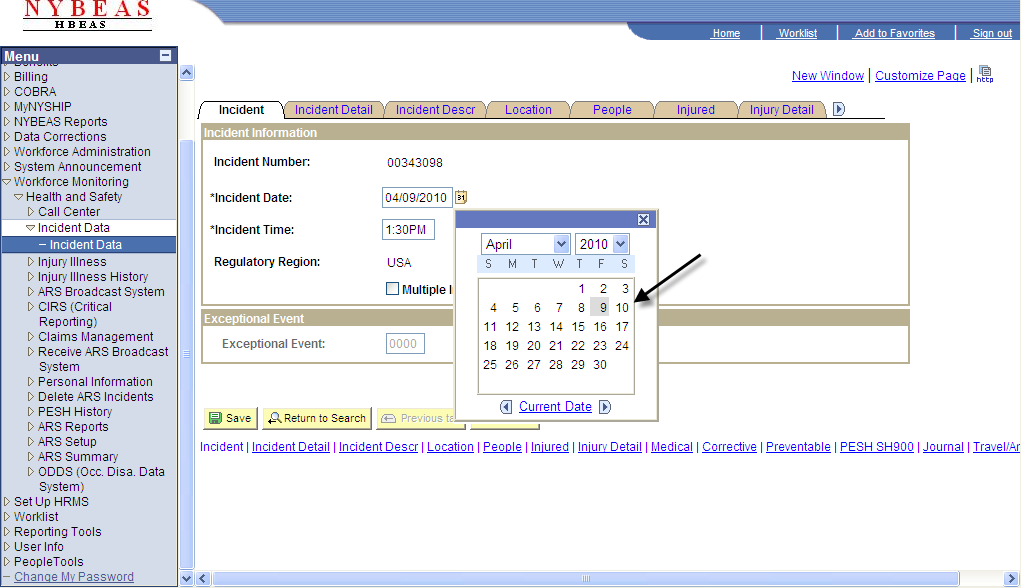 The time the incident occurred can be changed by updating/correcting the Incident Time field.
**Note** The Incident Time will automatically default to 'AM' unless otherwise specified. You may type the time in along with 'AM' or 'PM', or utilize military time.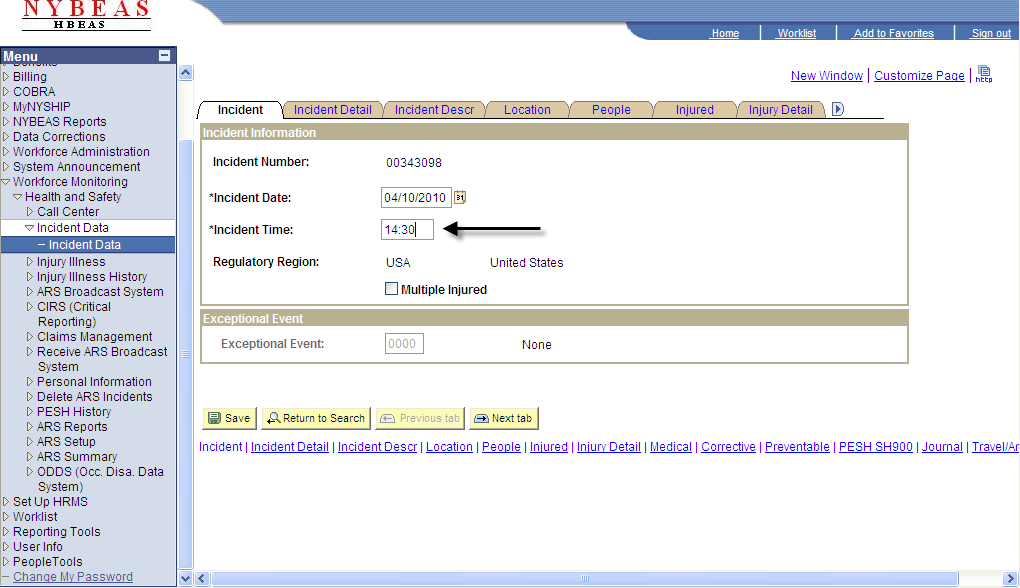 Multiple Injured can be checked or unchecked.
**Note** If Multiple Injured is checked within Incident Data, the additional person involved in the incident shall be entered on the People page.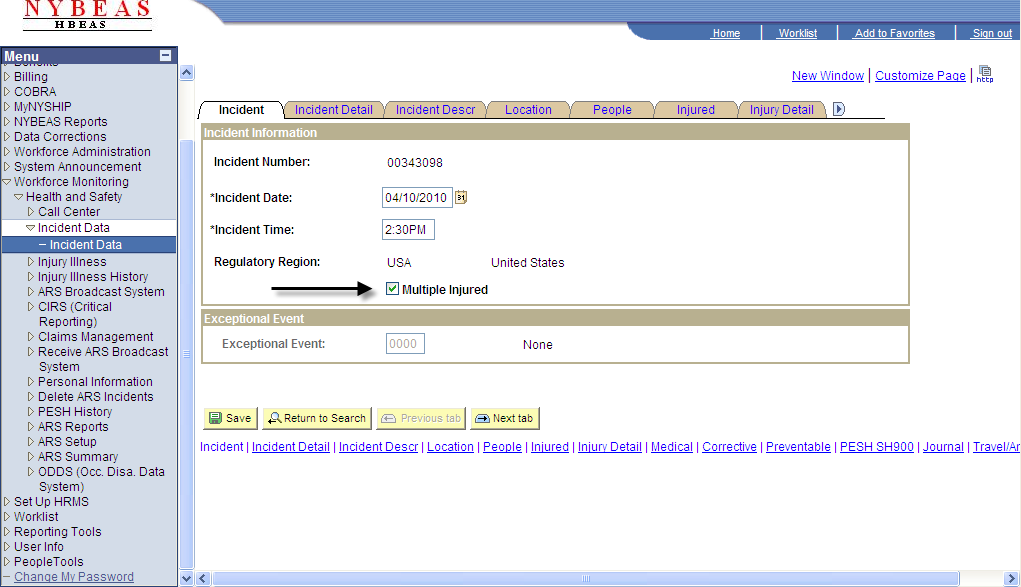 Once your changes are made, click the Save button.