ARS Online Manual
People
Note that the person's EmplID and name who reported the accident will automatically populate on this page. To enter their correct address, press Edit Address.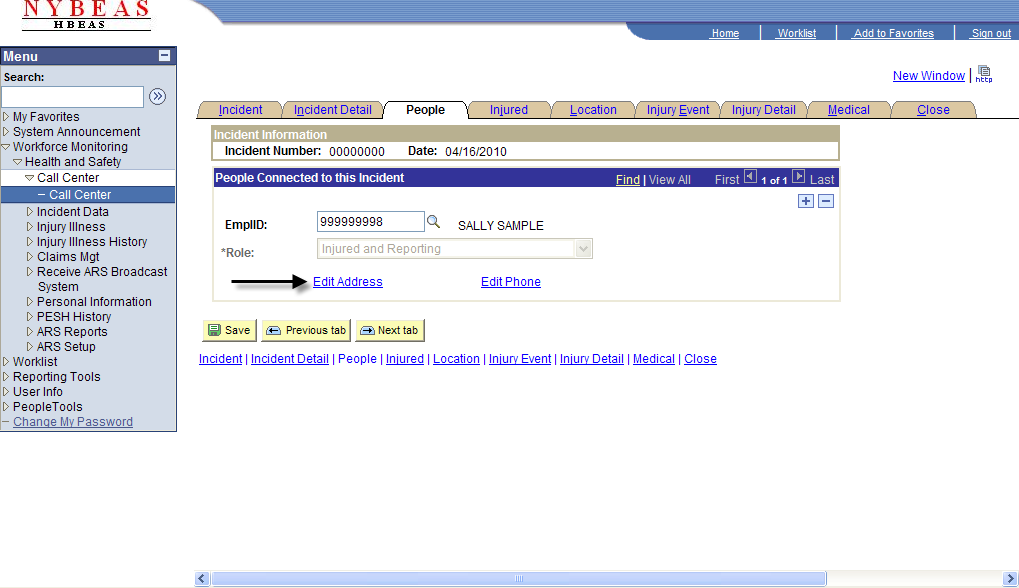 On the Address page, press Edit Address.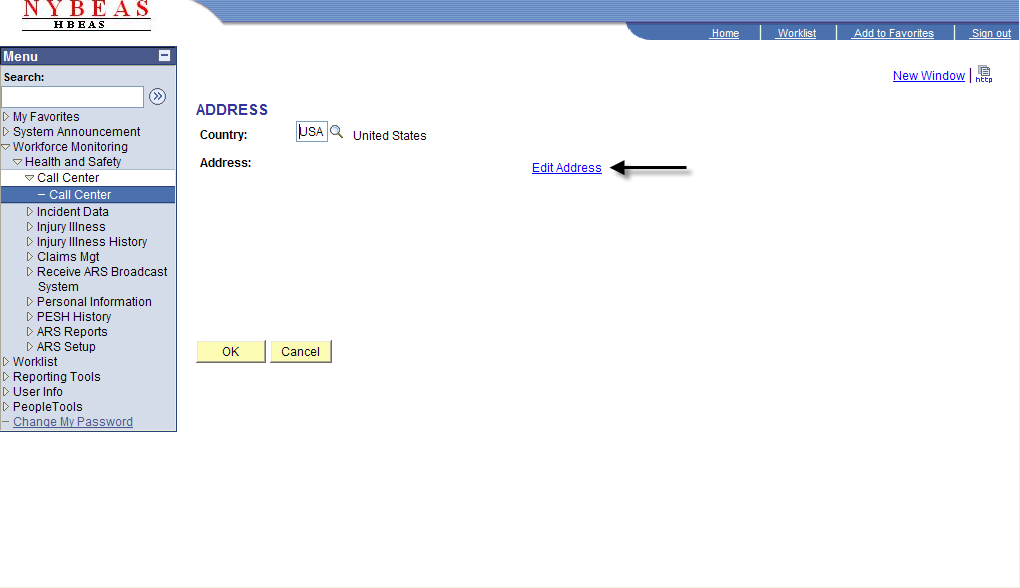 The employee's address will be populated in the address fields. In the event that the address does not appear or requires correction, complete/correct all required fields. An employee's address may not exceed 30 characters. When finished, click OK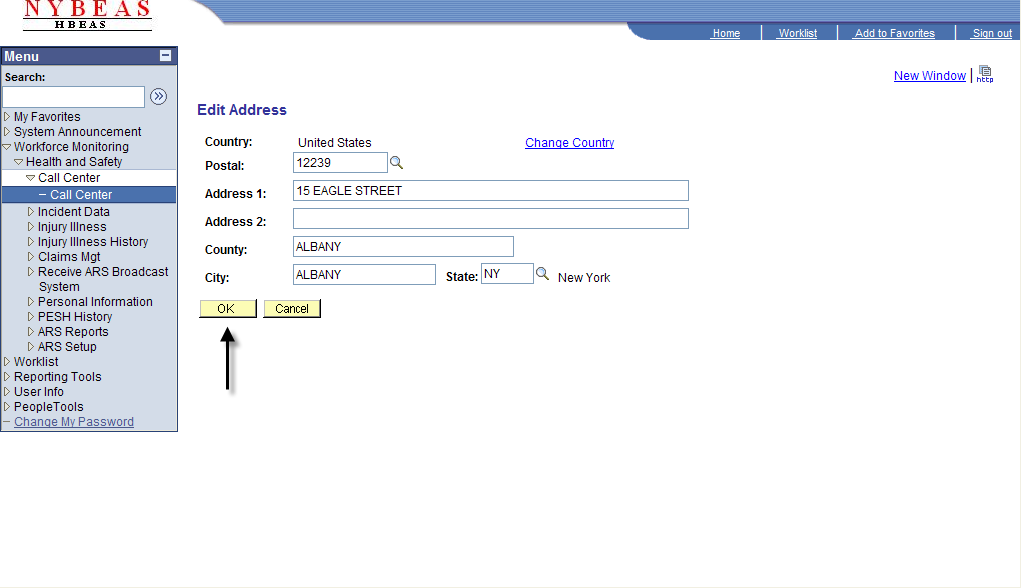 The employee's address will be populated on the Address page. If correct, click OK.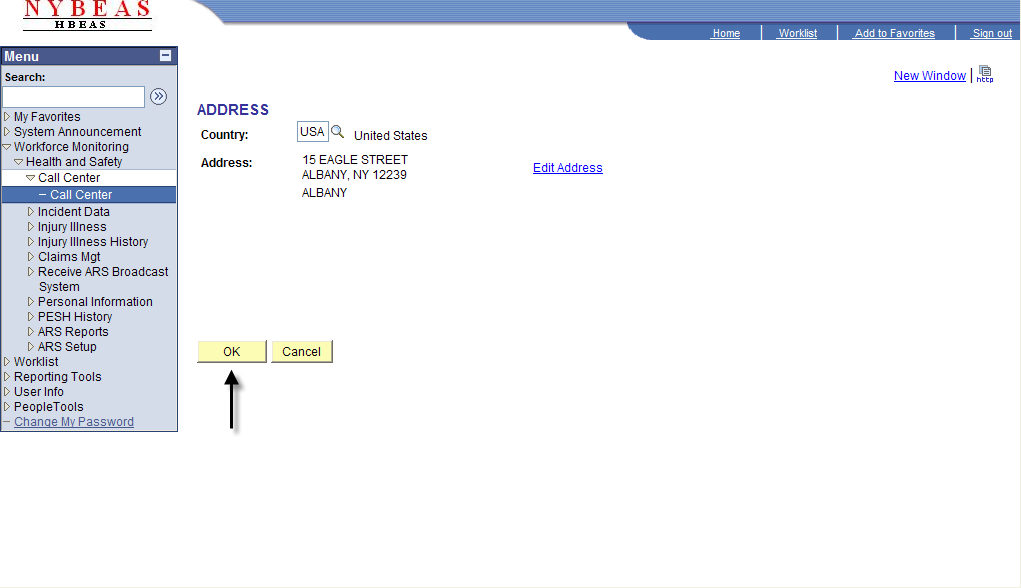 Click Edit Phone to enter the employee's telephone numbers.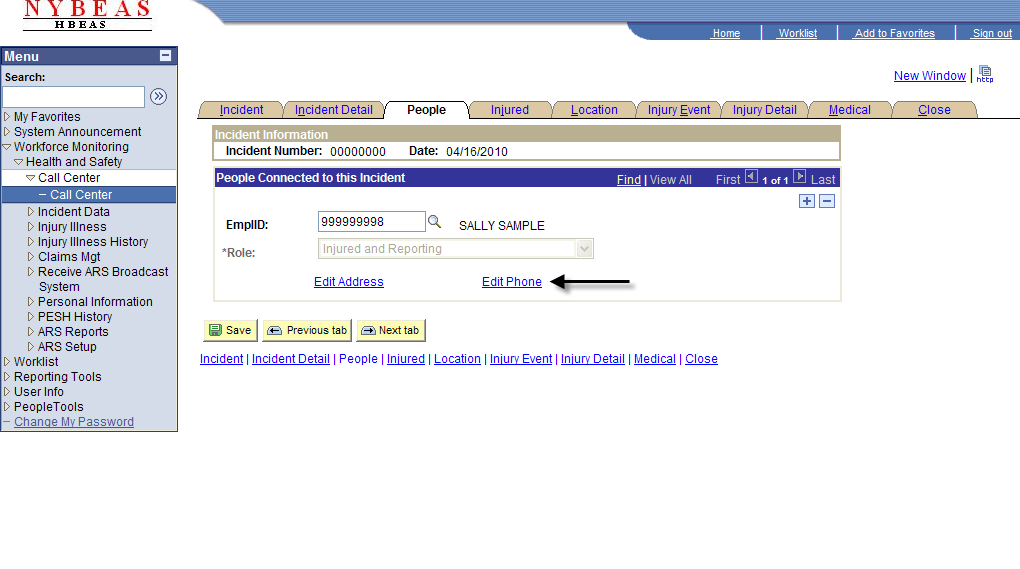 Click the drop down box in the Phone Type field to select what type of phone number is being entered. Enter the full ten digit phone number in the Telephone field, then click OK. Note that additional phone numbers may be entered by clicking the plus sign and following the same phone number data entry steps.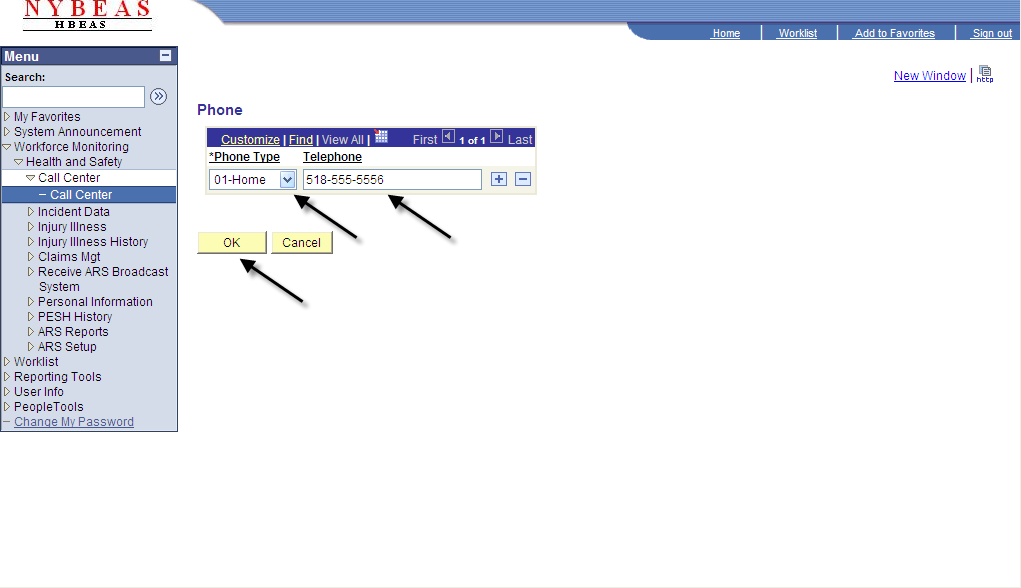 When the accident is reported by a witness, their address and phone number may be verified using the same steps as above. Additional comments indicating how they were involved with the accident may be added in the Comment field.
Note: In cases where the accident is reported by a witness each employee's personal information will need to be entered separately.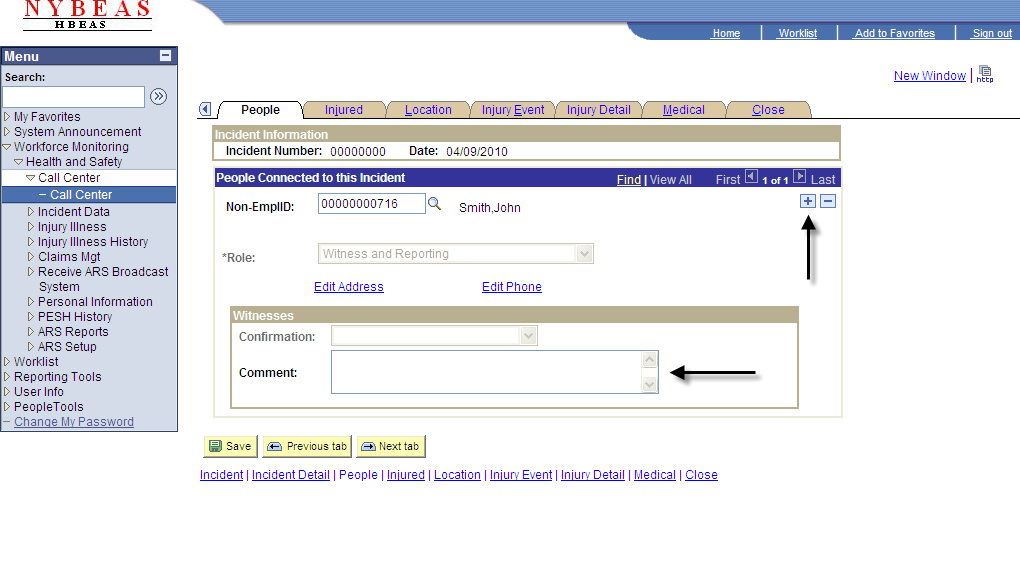 After clicking the plus sign (+) to add the employee's information connected to the incident, enter their social security number.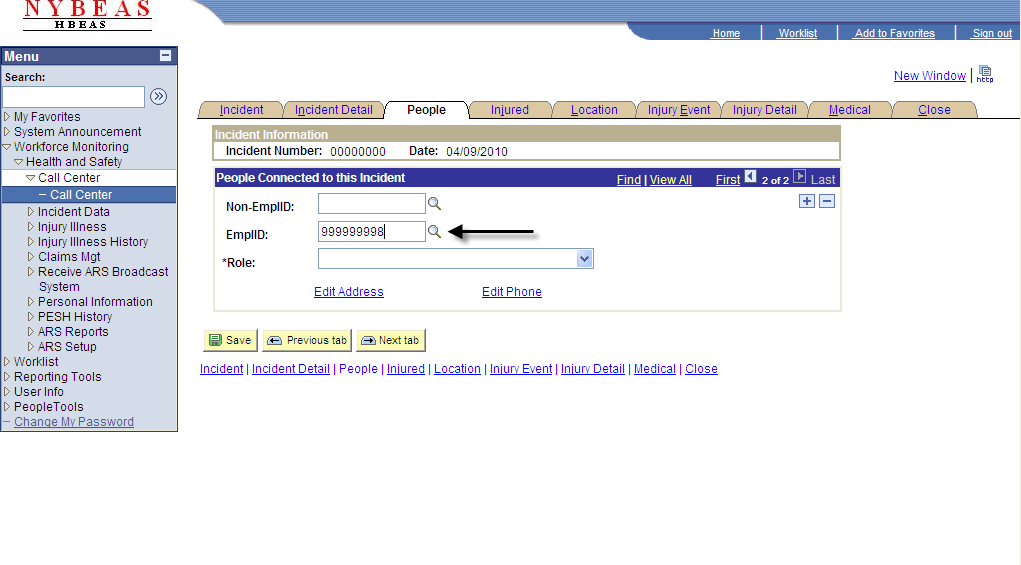 The Role of each person will also need to be entered by selecting the proper role within the drop down box.
Follow the same process as above to verify the employee's address and phone number.
Note: Only one Injured or Injured and Reporting or Witness and Reporting can be added to an incident and as many witness information as needed.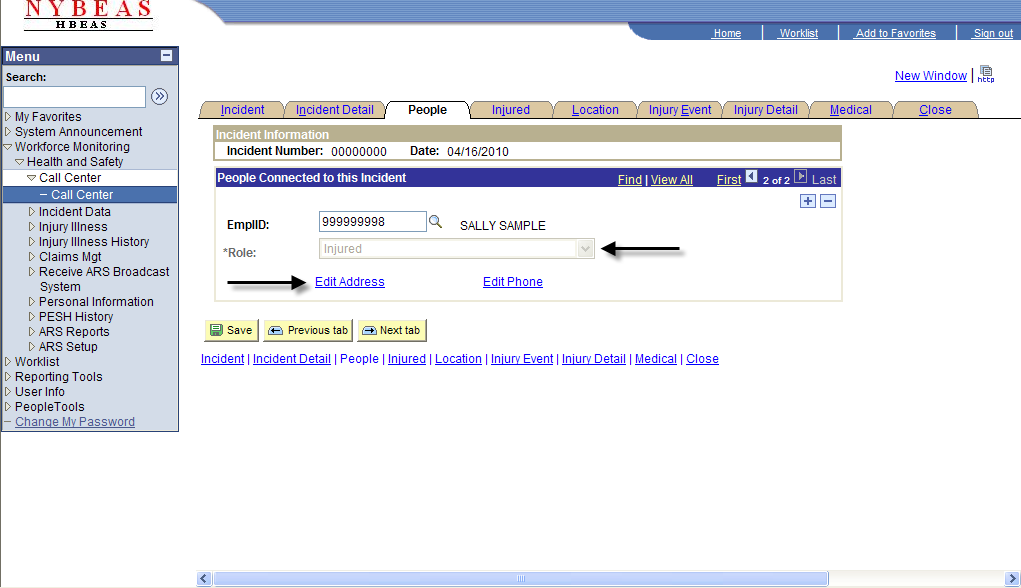 Once the People page is complete, select the Injured page to the right of the People page.