ARS Online Manual
Close
On the Close page, click the yellow Save icon to save all entered information and complete the addition of a new incident.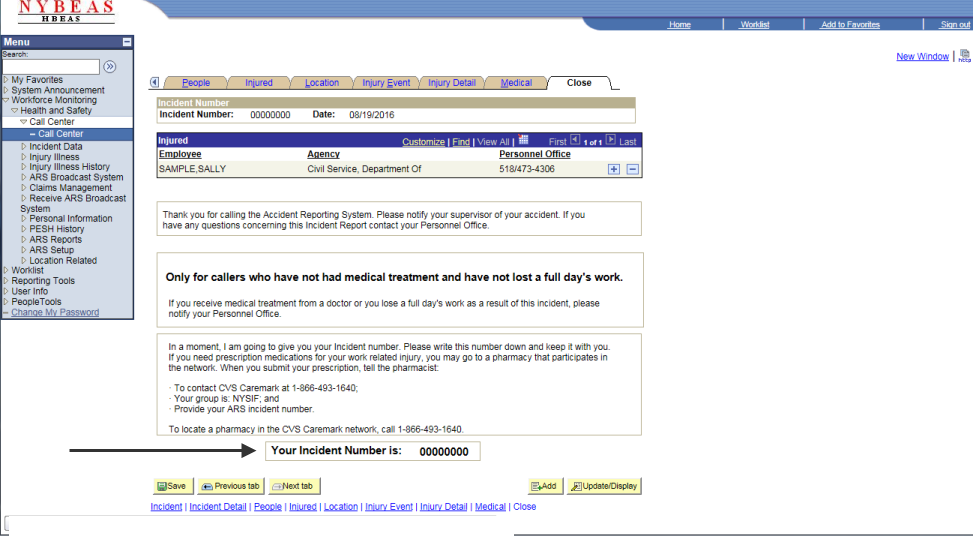 If there are no errors, the incident will be saved and the 8 digit incident number will be displayed at the bottom of the screen in the Your Incident Number is box.
The injured employee(s) should be provided the new incident number. The Department of Civil Service will send a paper copy (Acknowledgement Letter) of the incident number to the address located on the People page.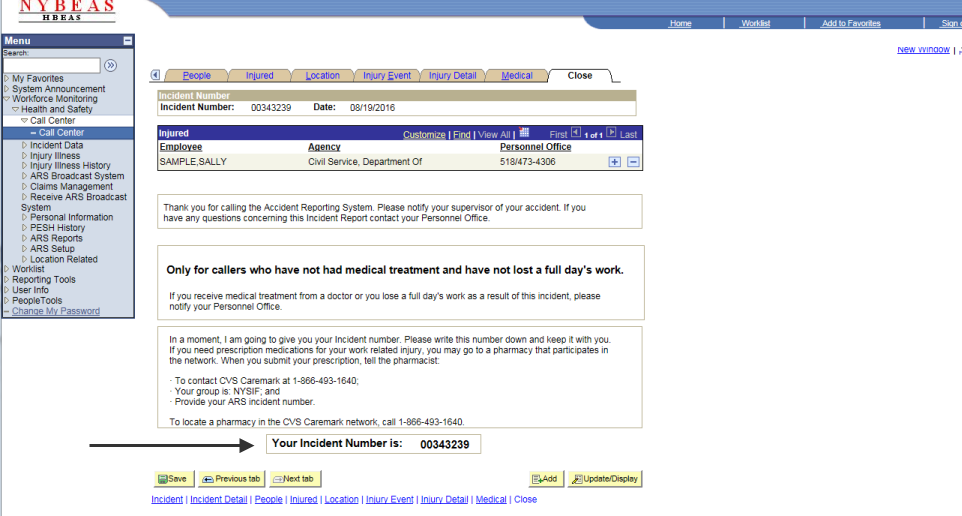 **Note** If an error message(s) is displayed, correct the error(s), then save the incident.