ARS Online Manual
Location Report
The Location Report should be run periodically to verify which locations within your department currently displayed within ARS. The report can be run for either active or inactive locations of your agency. Follow the instructions below to view and print a Location Report.
Begin by clicking on Workforce Monitoring from the side navigation Menu.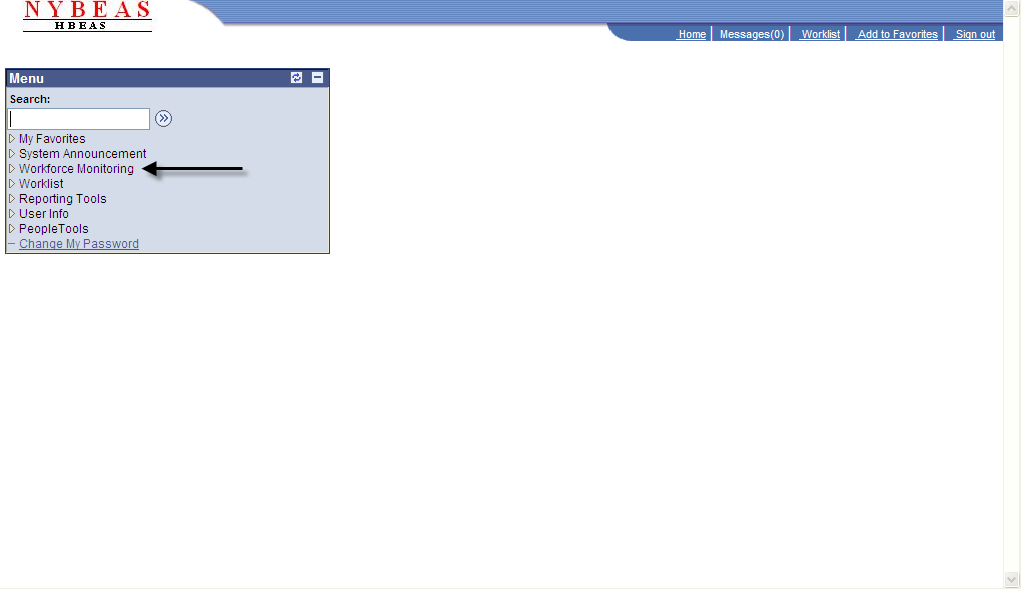 Within the Workforce Monitoring main menu, click on the folder labeled ARS Reports.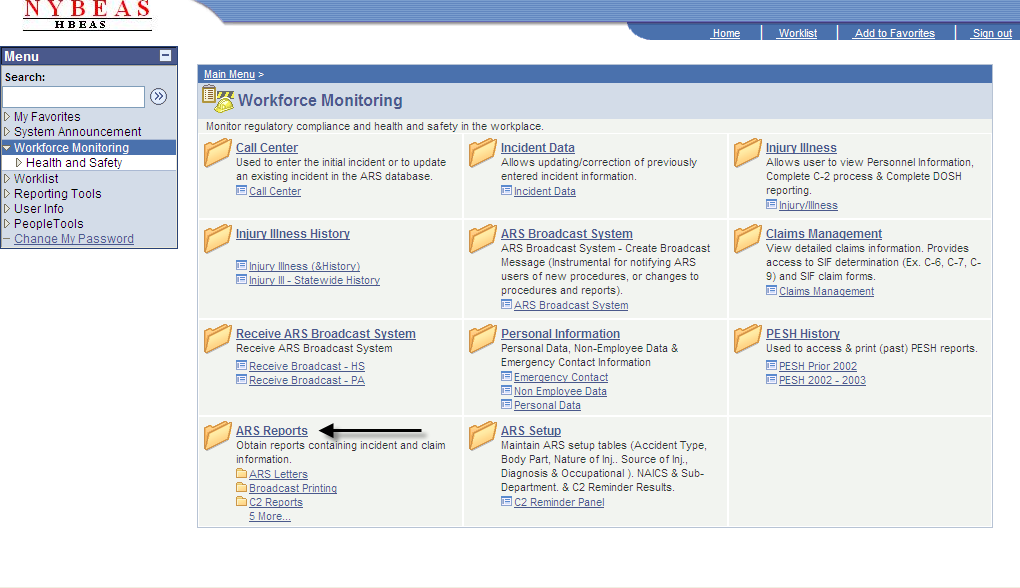 Next, click on the folder labeled Location Report.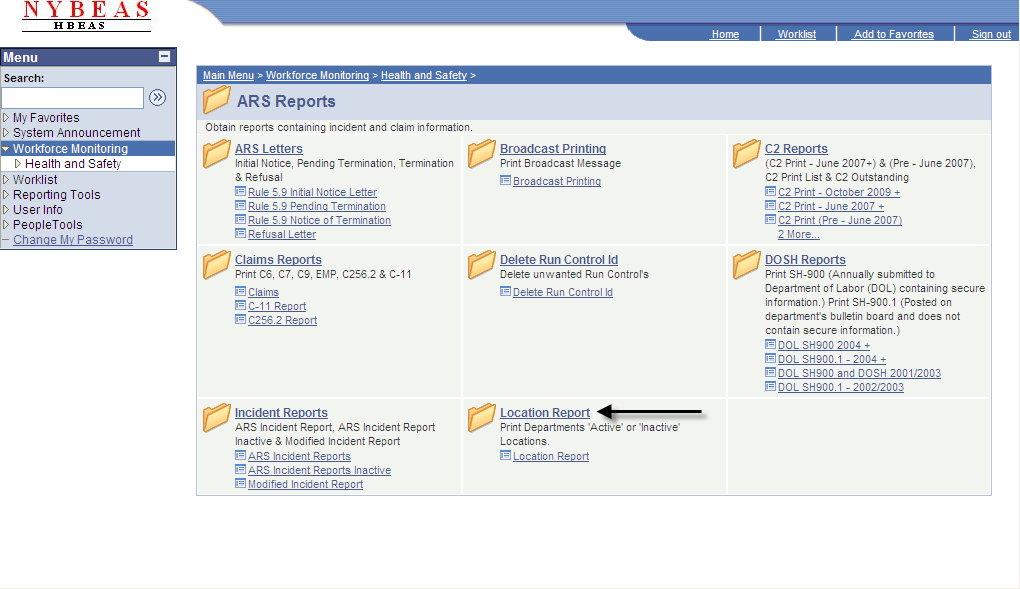 Click Location Report.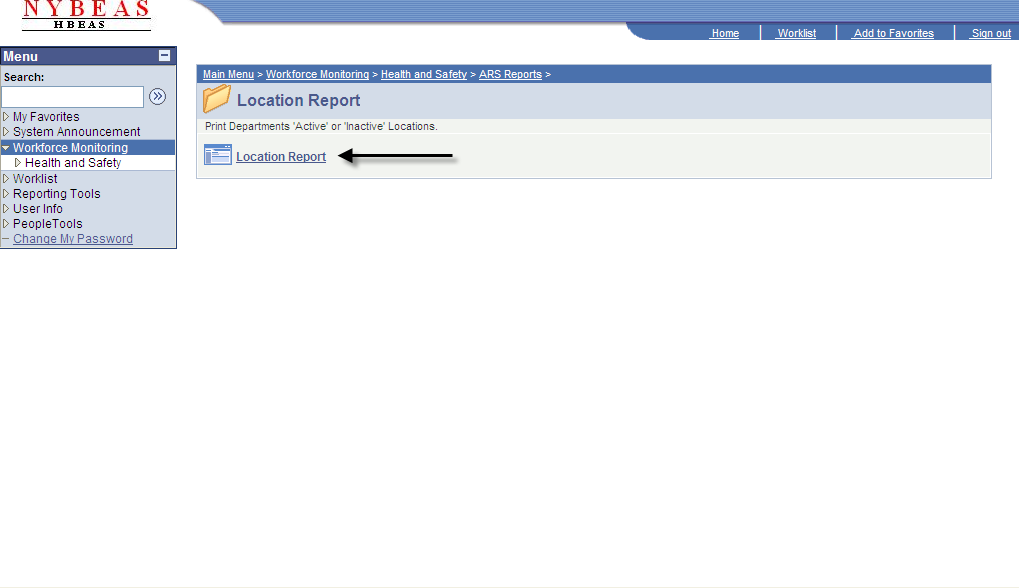 Enter your five digit department code in the search box, then click on Search.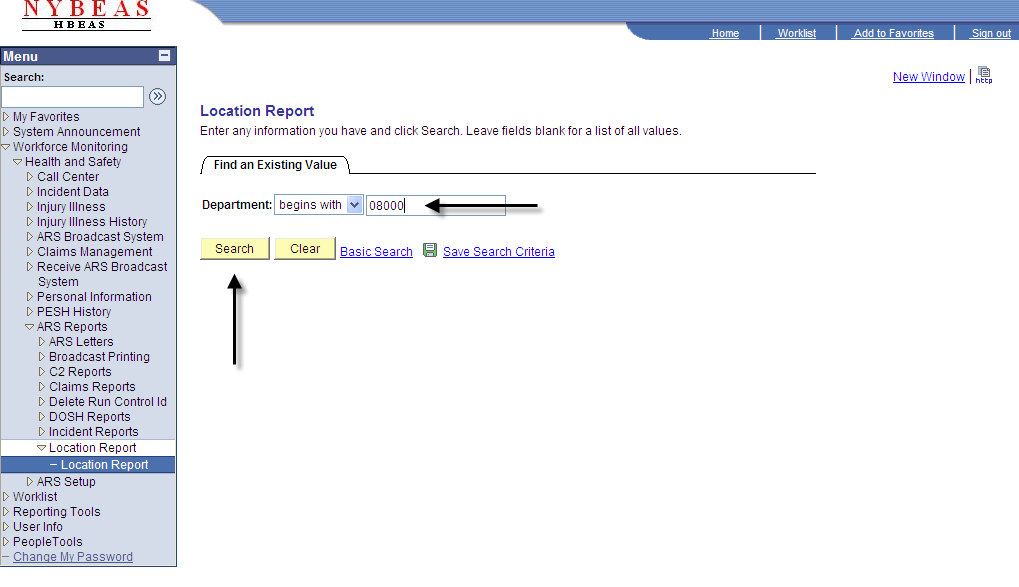 On the Location Report Page enter Location Status. Click on the drop down box and click on Active to view all active locations or Inactive to view all inactive locations.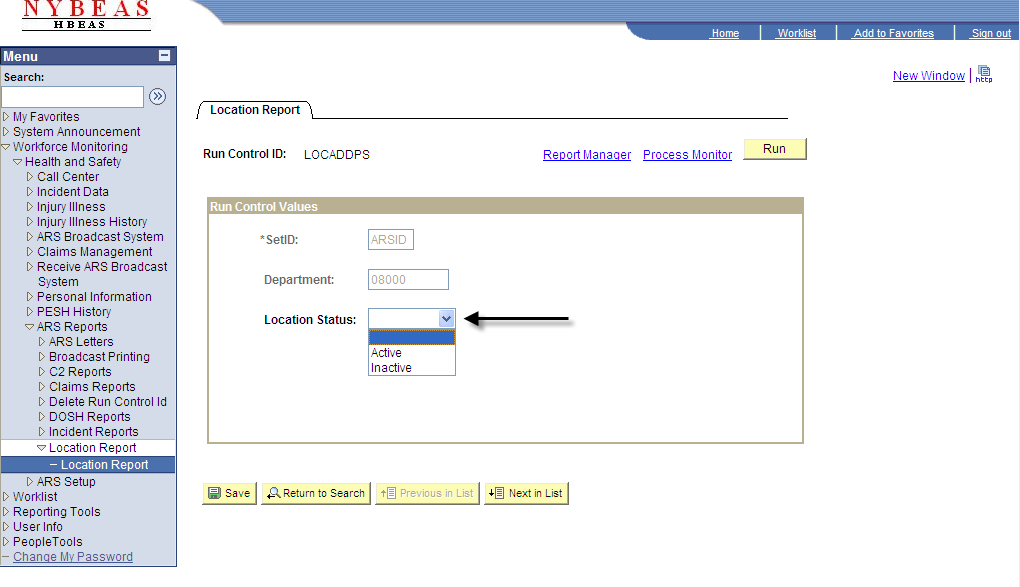 Click on Run.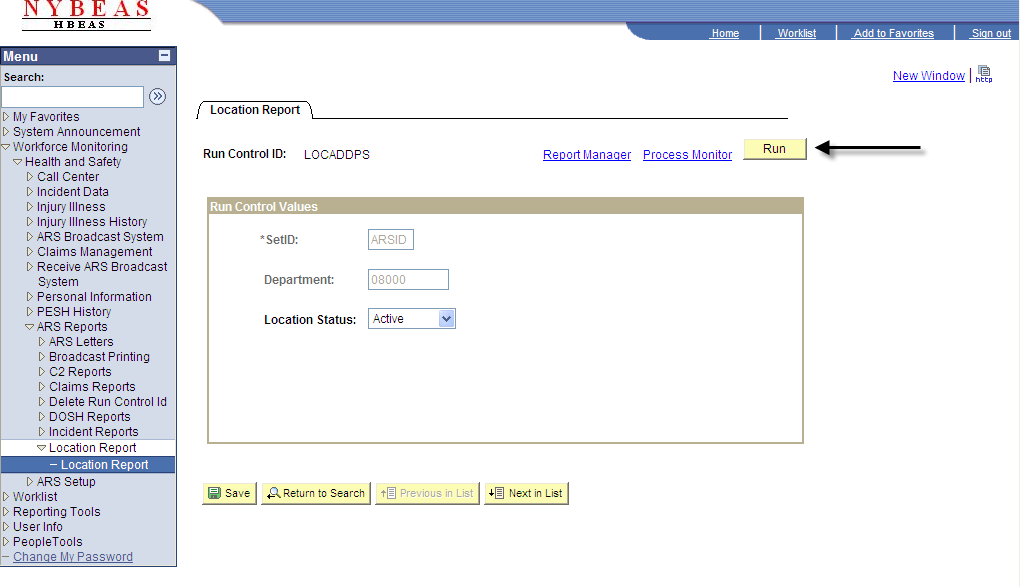 Click OK.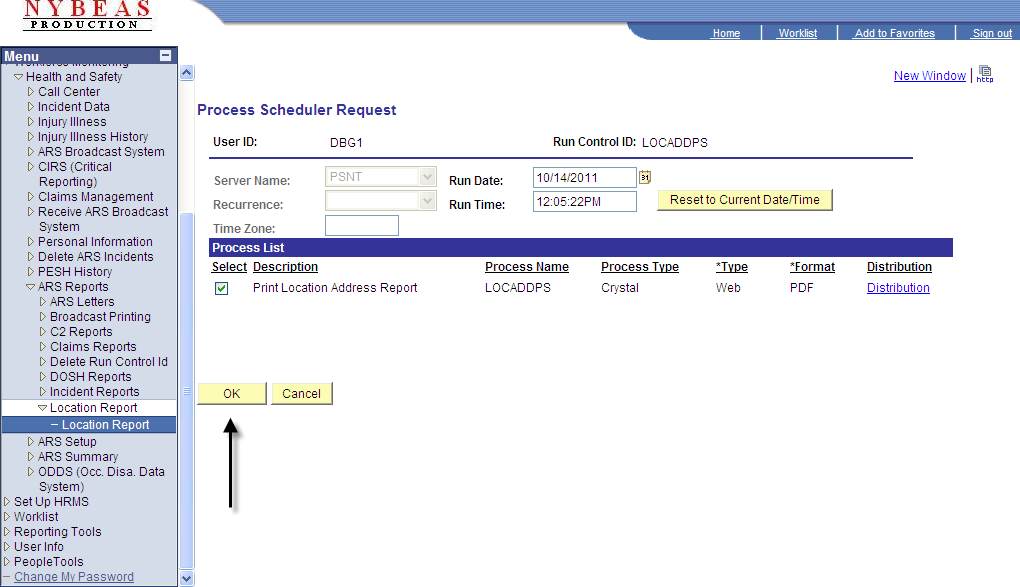 Click on Process Monitor.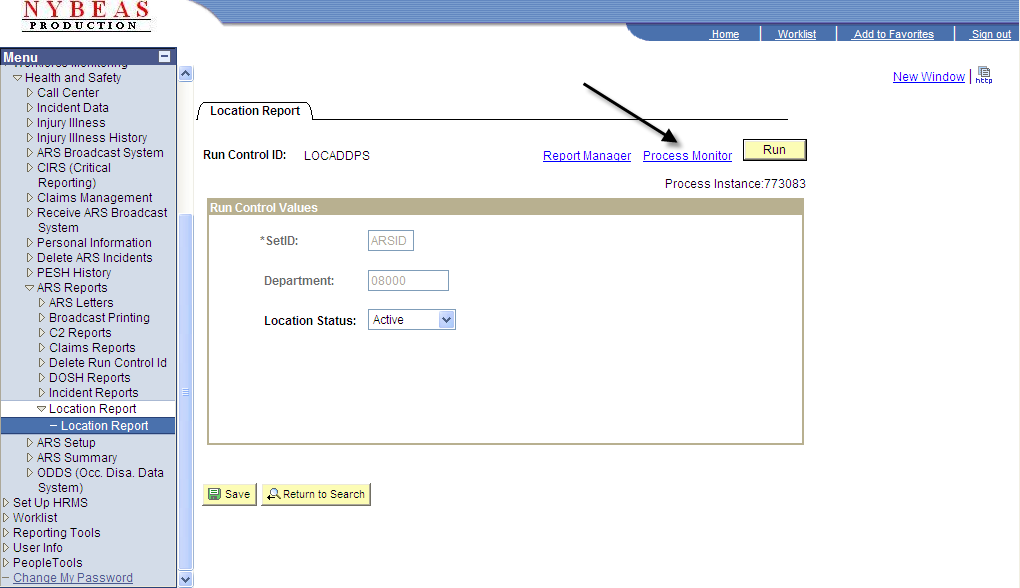 The most recent report created will be displayed at the top of all requests under the Process List. Under Run Status, you will see Queued, Initiated, Processing, then Success. (You may need to click the Refresh button until Success is shown.)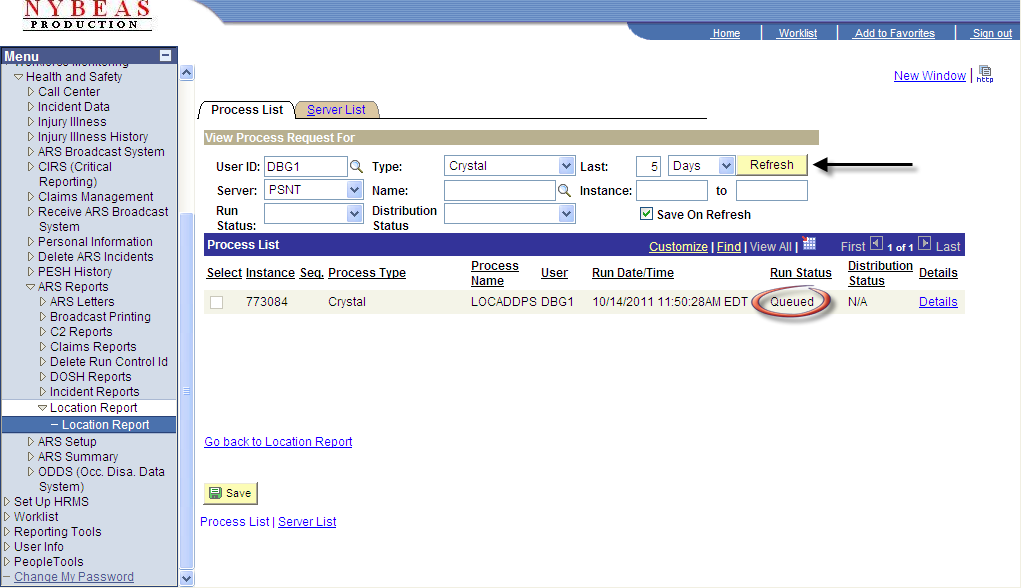 Once the Run Status displays Success and the Distribution Status displays Posted, click on Details.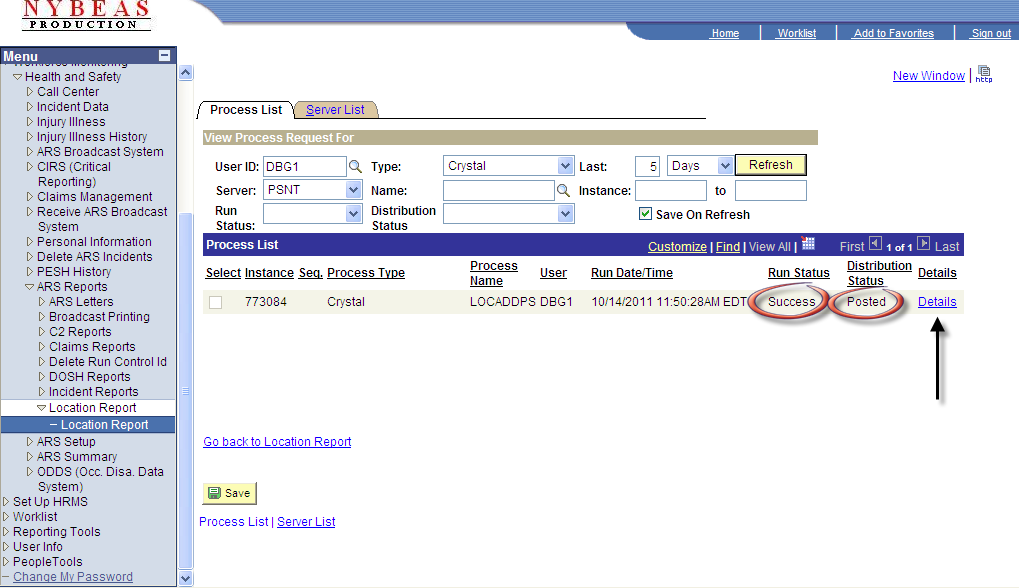 On the Process Detail page, click on View Log/Trace.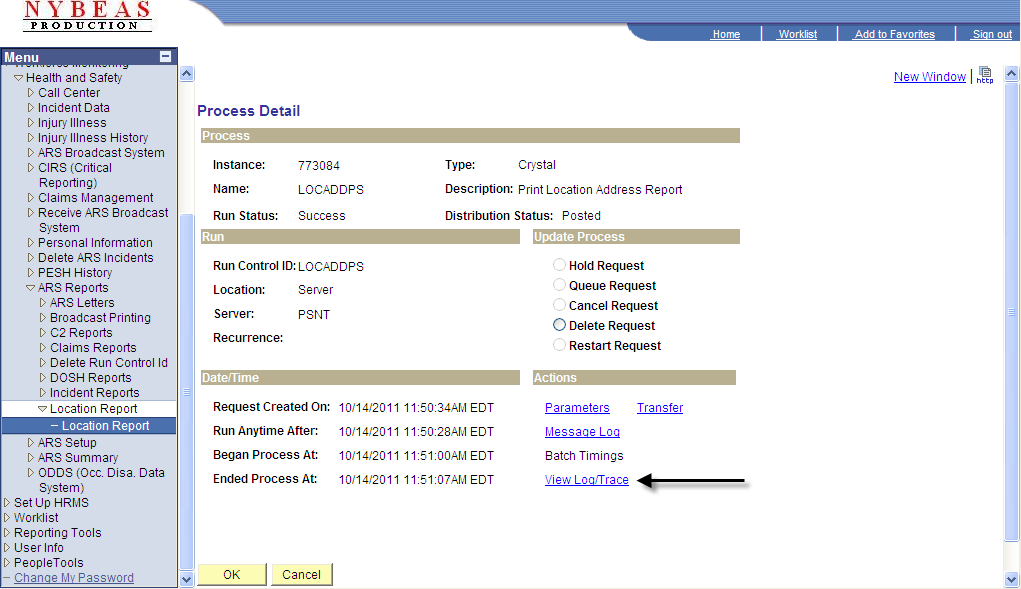 Click on the .PDF file under File List.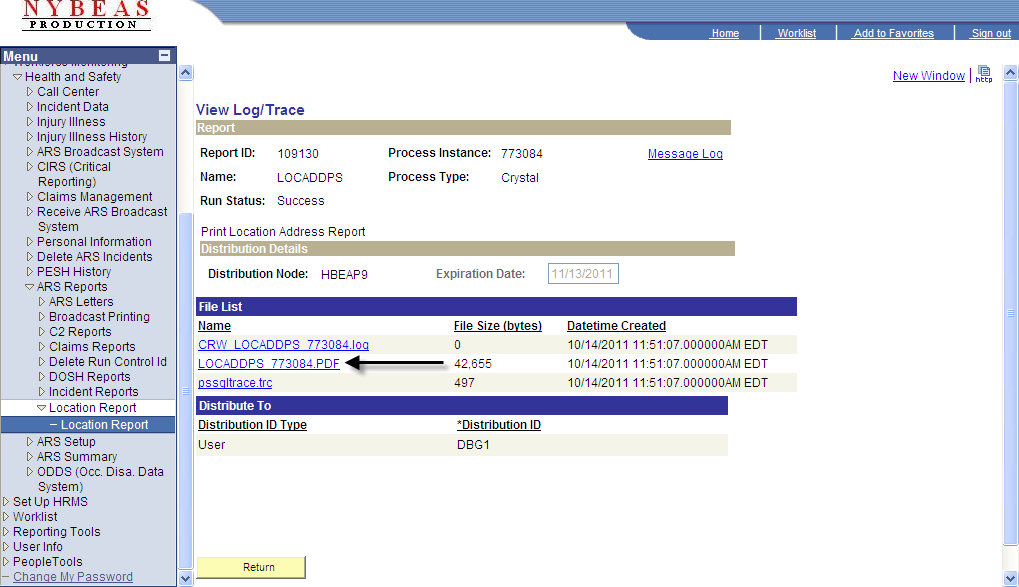 The Location Report will open in Acrobat/Adobe Reader for viewing. Click on the Printer icon at the top of the page to the print the report.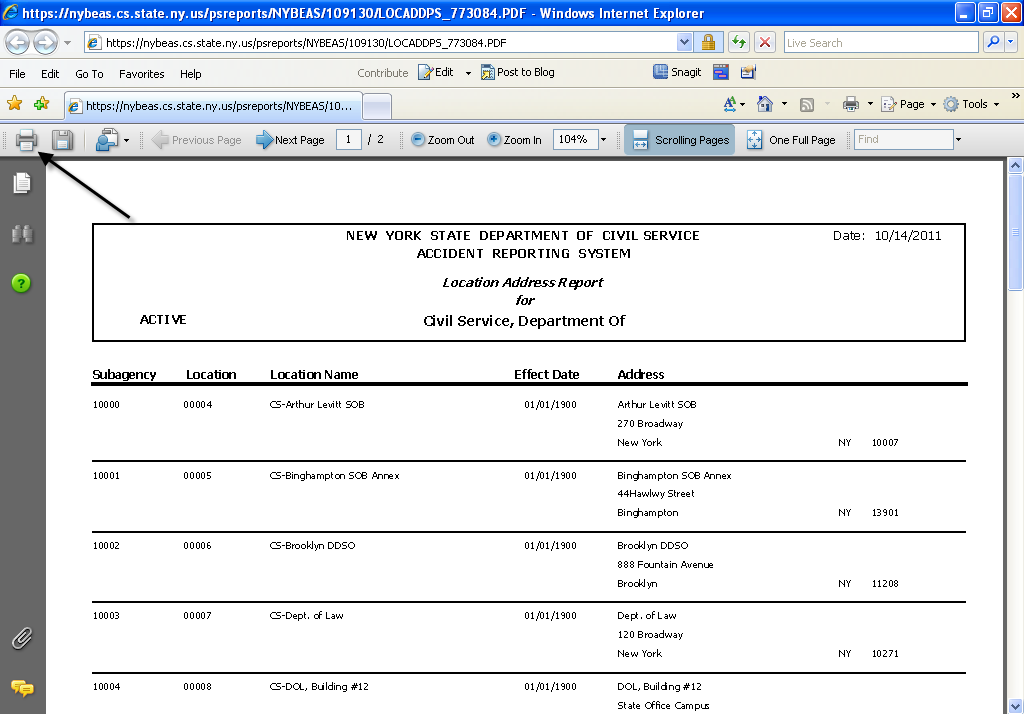 To add a new location or update an existing location please refer to the Agency Location Changes section of the manual