ARS Online Manual
Call Center
The Call Center component of ARS is used to enter the initial record of a workers' compensation incident. Follow the instructions below in order to add a new work-related injury or illness into the Call Center component. An incident may be entered by an ARS Call Center representative or a Personnel Administrator within your agency with access to ARS. Personnel Administrators may only enter incidents for employees within their own agency.
After successfully signing onto PeopleSoft9, click on Workforce Monitoring from the side navigation Menu.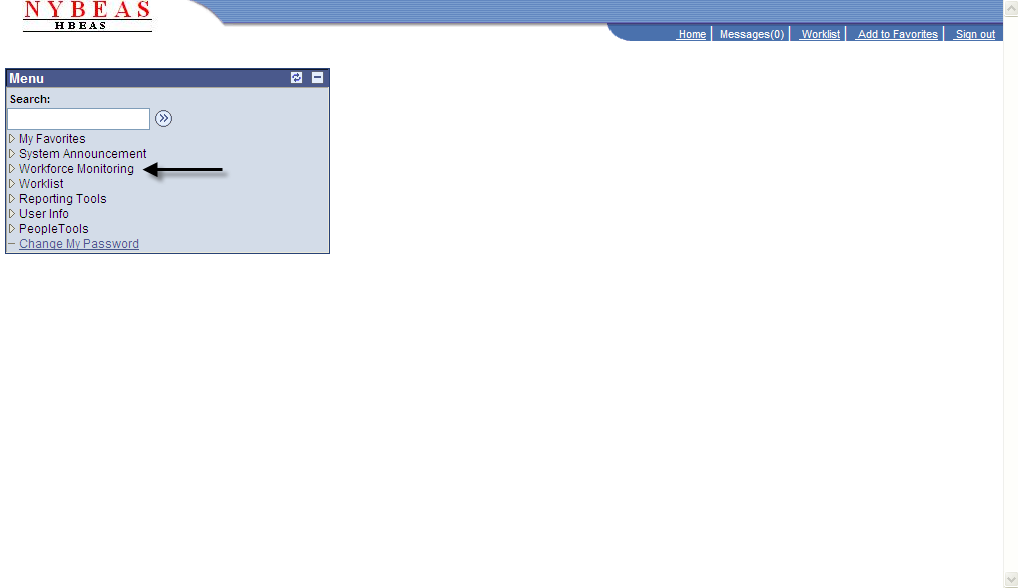 Within the Workforce Monitoring Main Menu, click on the folder labeled Call Center.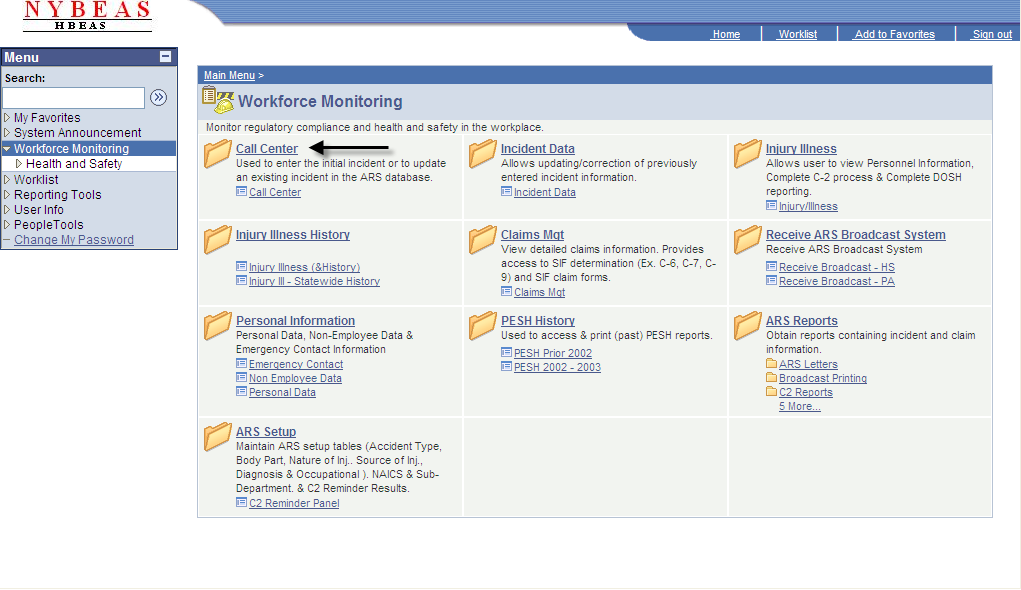 Click on Call Center.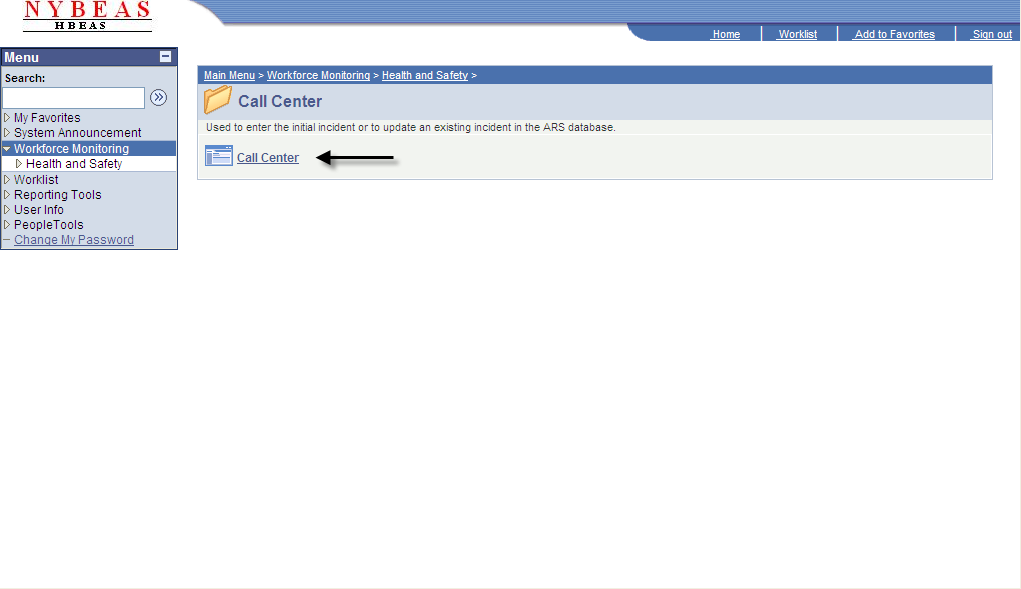 Within Call Center, you may review existing incidents entered into the Call Center already or record new incidents. Locate existing incidents either by entering the Incident Number and clicking the Search button or entering the Incident Date and clicking the Search button.
In order to add a new incident that has never been reported into ARS, click on the Add a New Value tab.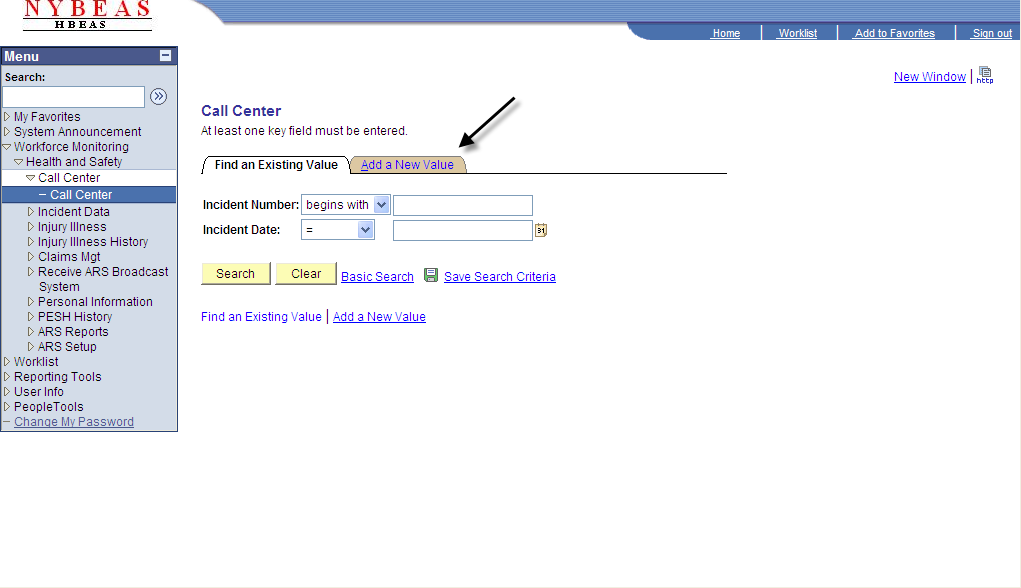 A new incident number containing all zeros will automatically populate in the Incident Number field. (The Incident Number will not be issued until all incident information has been entered and saved.) To begin entering a new incident, click the Add button.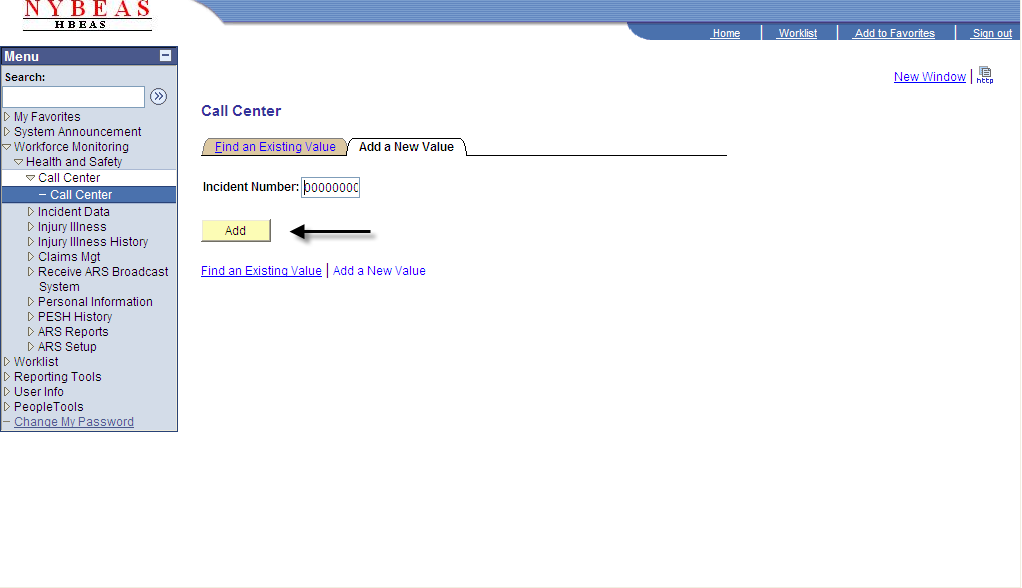 The Incident page of Call Center will automatically appear.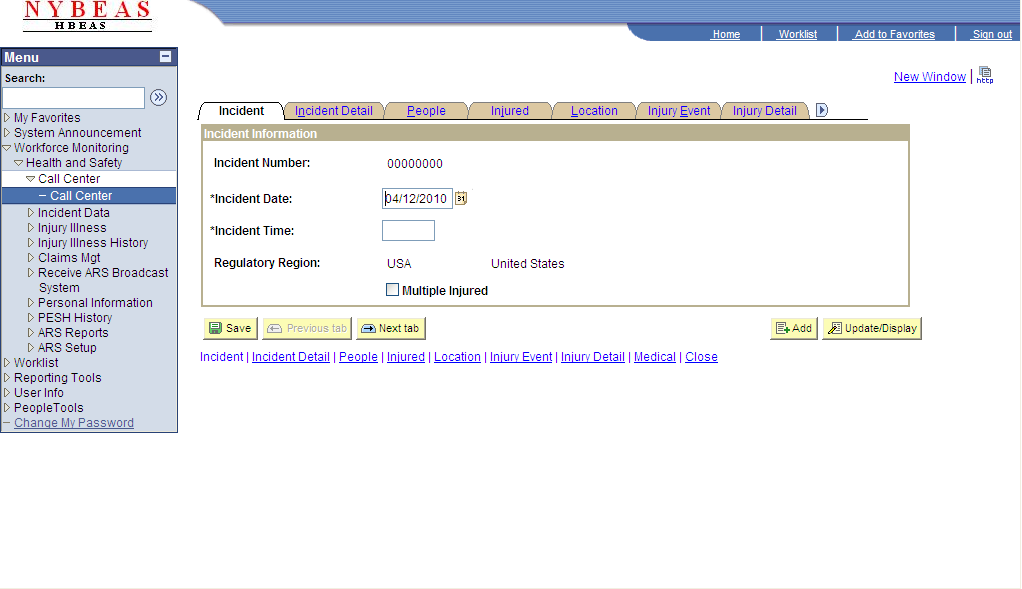 Once a new value is added, the following pages of Call Center must be completed. Click on each link below (or in the side navigation menu) to find a step by step description of how to complete each page of the Call Center component.