ARS Online Manual
Initial Notice Letter
When an employee goes on a leave of absence due to a work-related injury they are placed on workers' compensation leave of absence. As per Civil Service Law Rule 5.9, an Initial Notice Letter should be sent to those injured employees notifying them of the terms and conditions of the workers' compensation leave no later than the 21st workday of the employee's absence.
The primary way users will learn of incidents that may require the Rule 5.9 Initial Notice Letter to be sent is by accessing their Worklist and selecting the Initial Letter Business Process, if available. Follow the instructions below to view and print the 5.9 Initial Notification Letter through the ARS Reports component.
Begin by clicking on Workforce Monitoring from the side navigation Menu.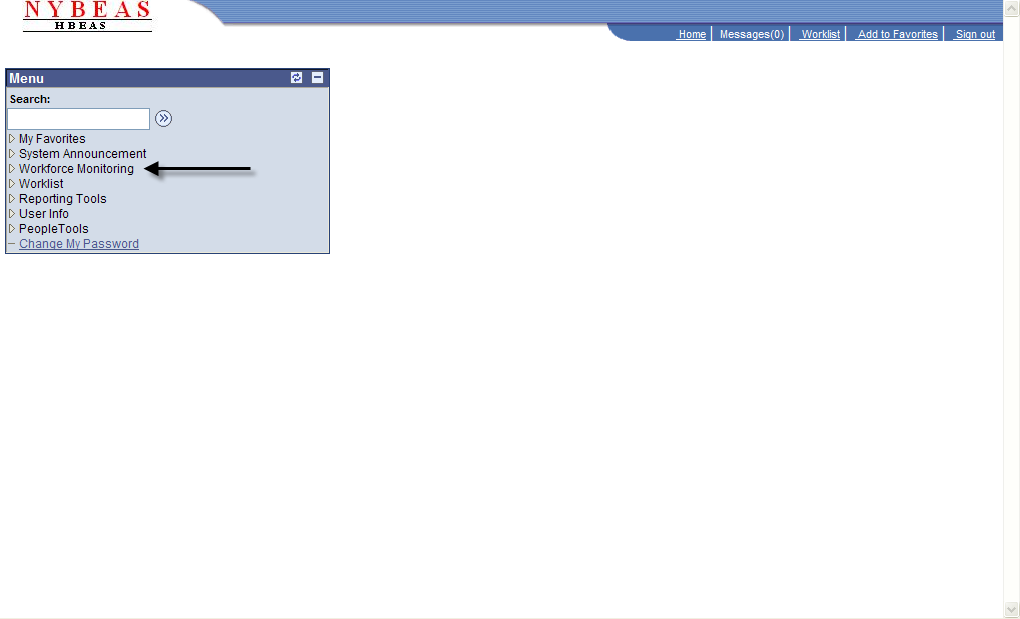 Within the Workforce Monitoring main menu, click on the folder labeled ARS Reports.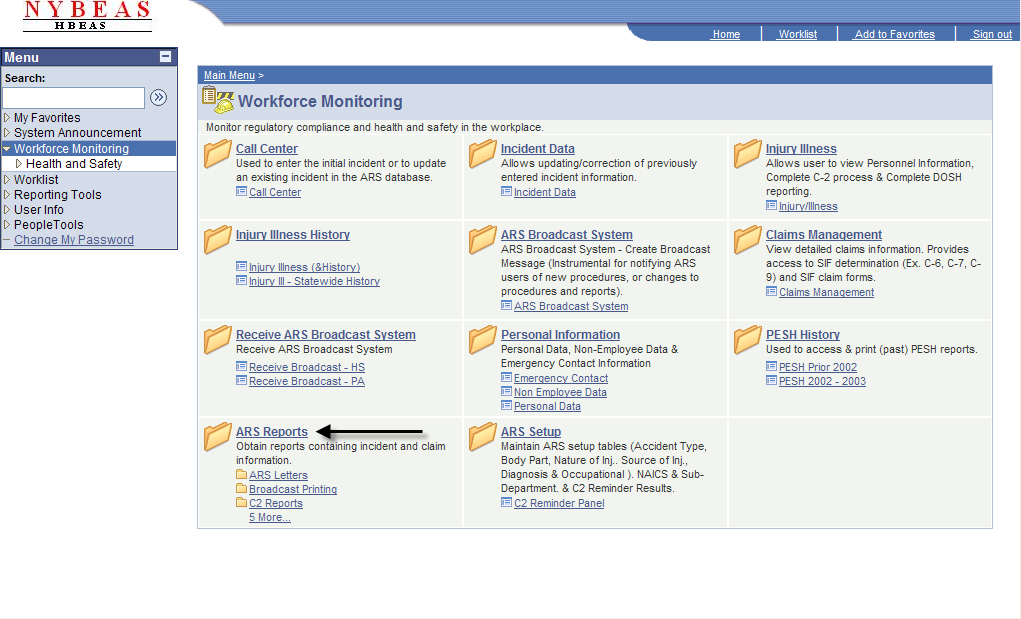 Next, click on the folder labeled ARS Letters.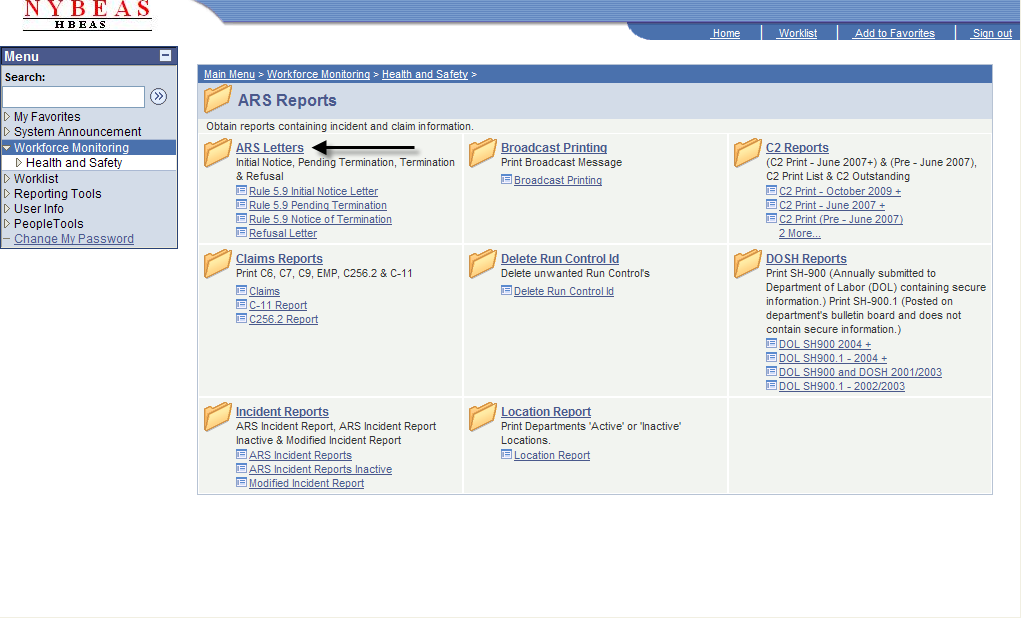 Click Rule 5.9 Initial Notice Letter.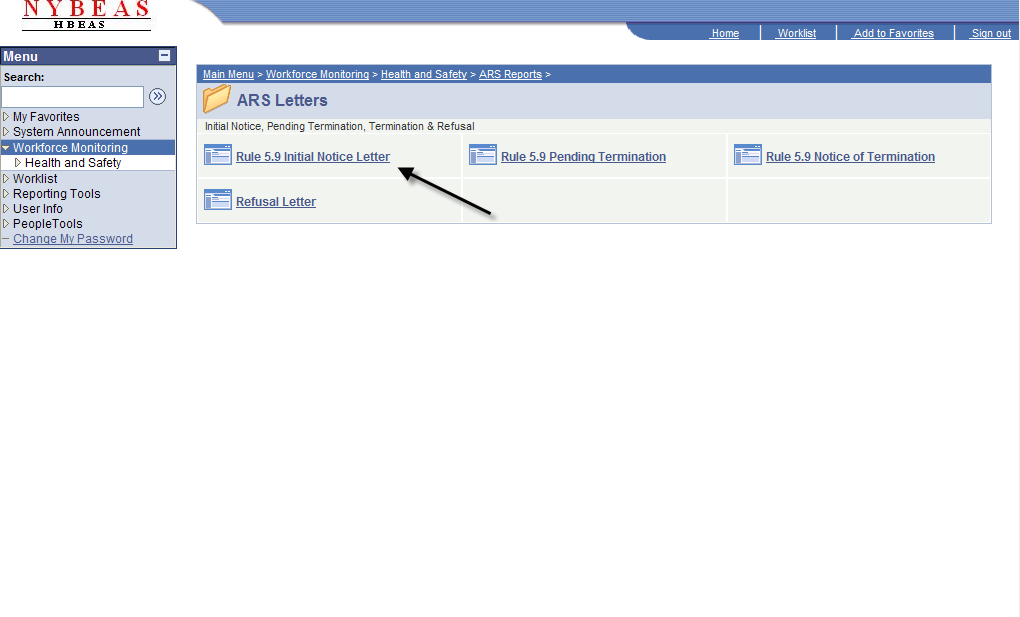 Enter the Incident Number or EmplID and click the Search button.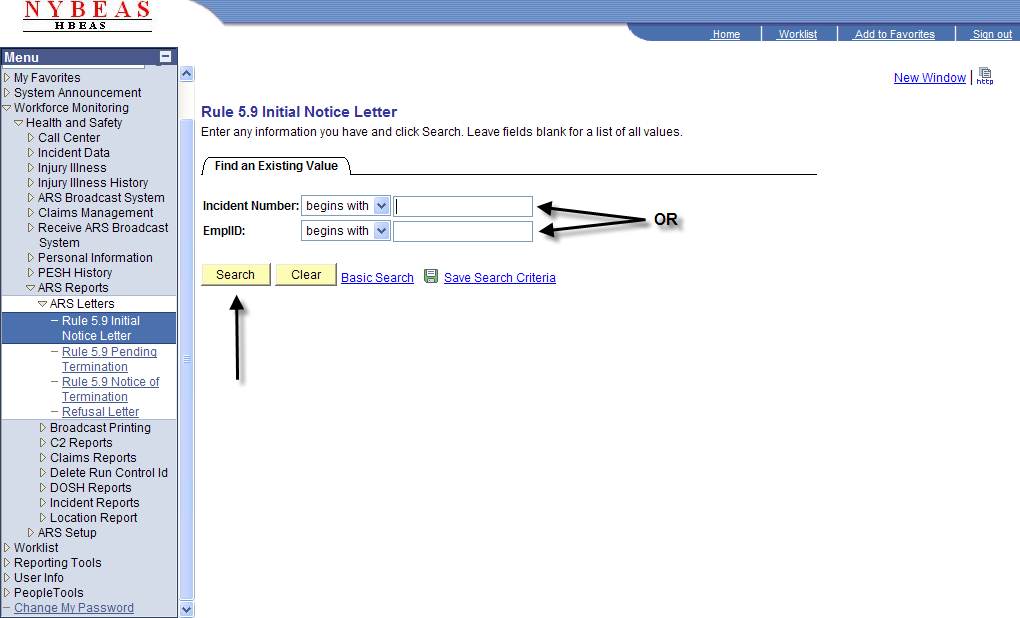 On the 5.9 - Initial Notice page, the Date Stopped Work field will be populated if the 1st Full Shift/Day Missed field within Injury/Illness is completed. The Personnel Office Phone Number will also be populated with your agency's phone number. If either value is incorrect, input the correct date and phone number prior to running the letter.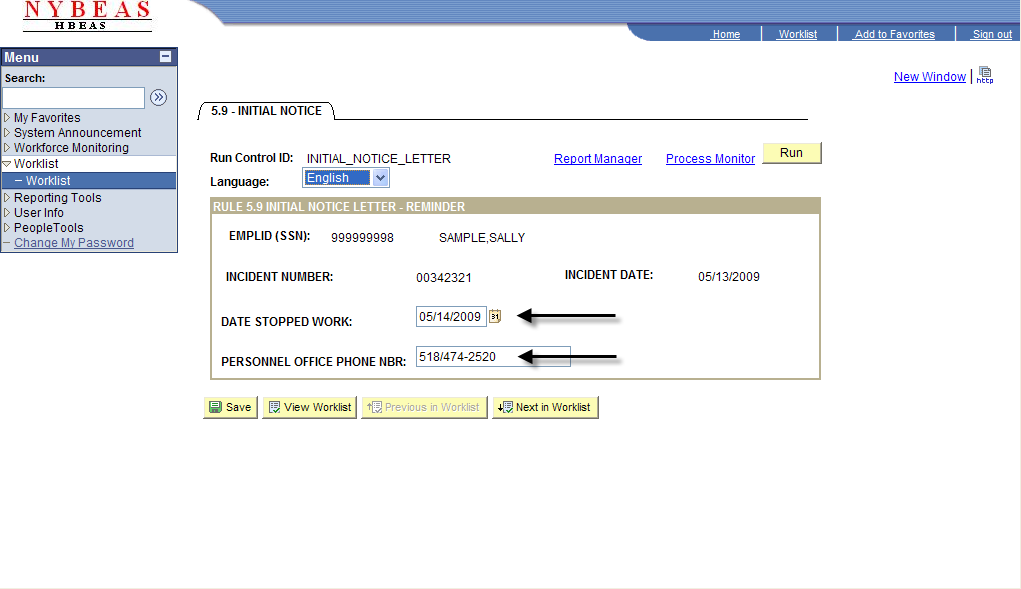 Click Run.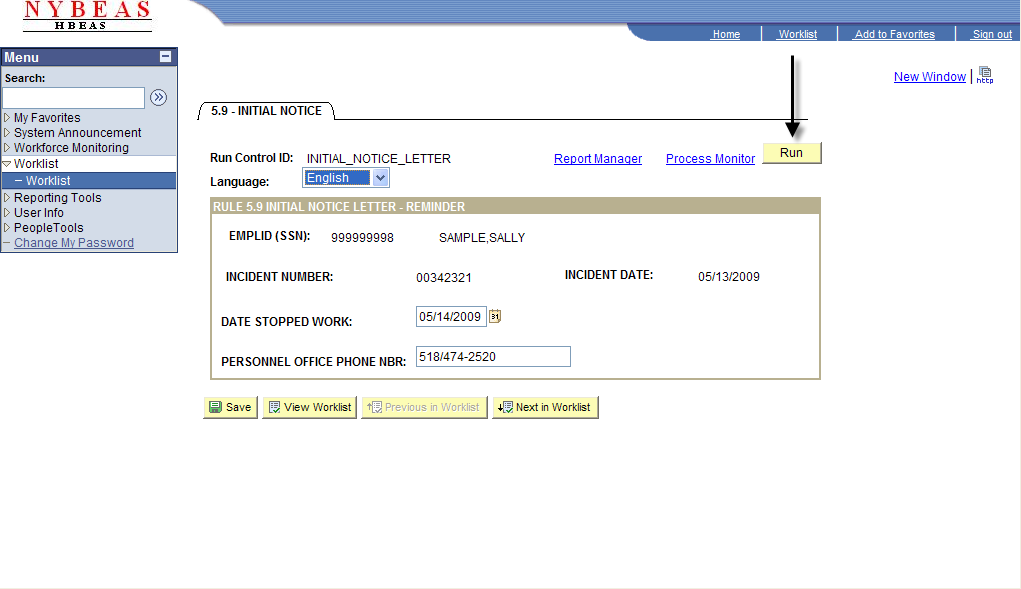 Click OK.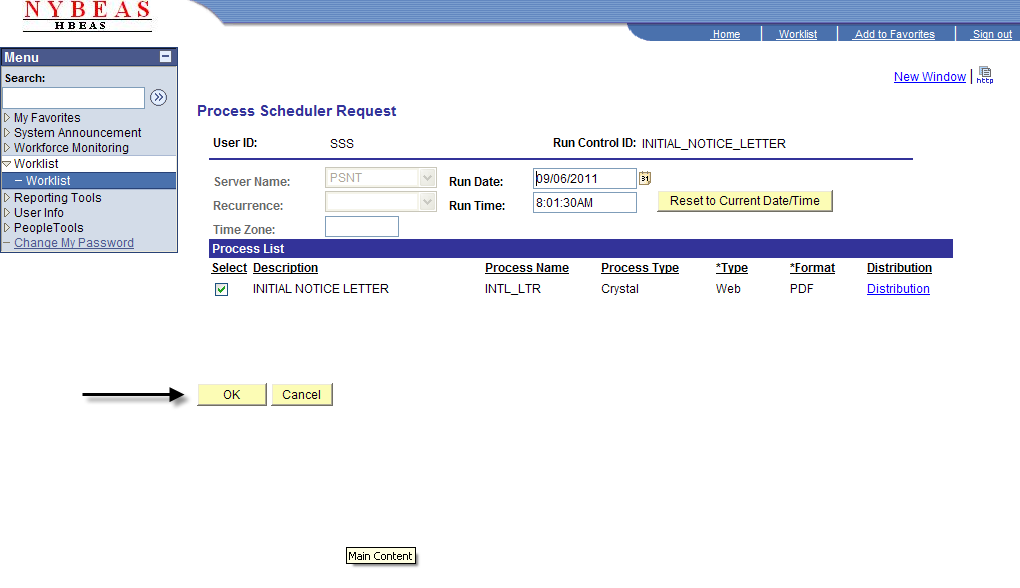 Click Process Monitor.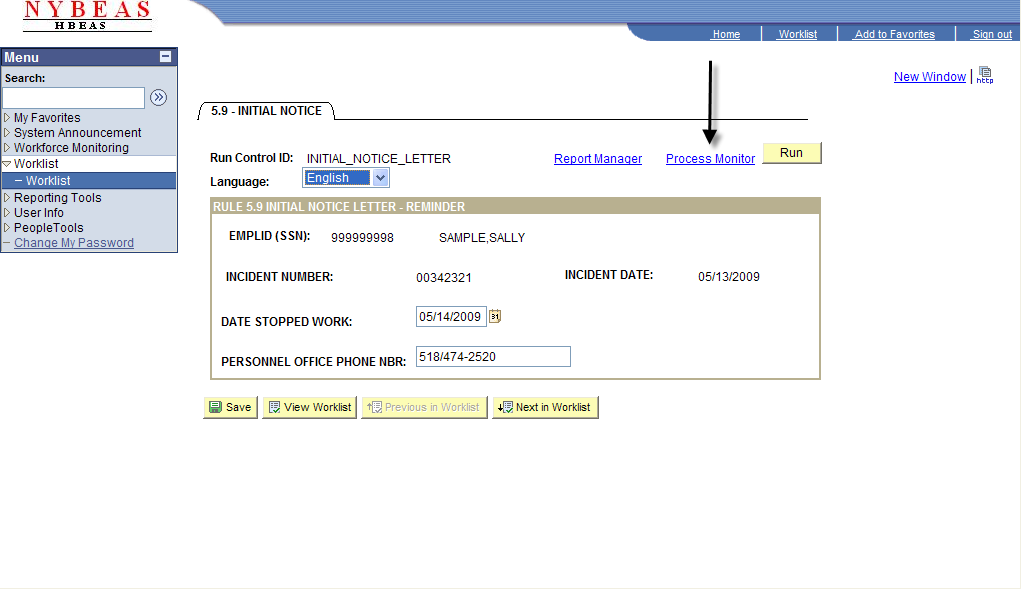 The most recent report or letter created will be displayed at the top of all requests under the Process List. Under Run Status, you will see Queued, Initiated, Processing, then Success. (You may need to click the Refresh button until Success is shown.)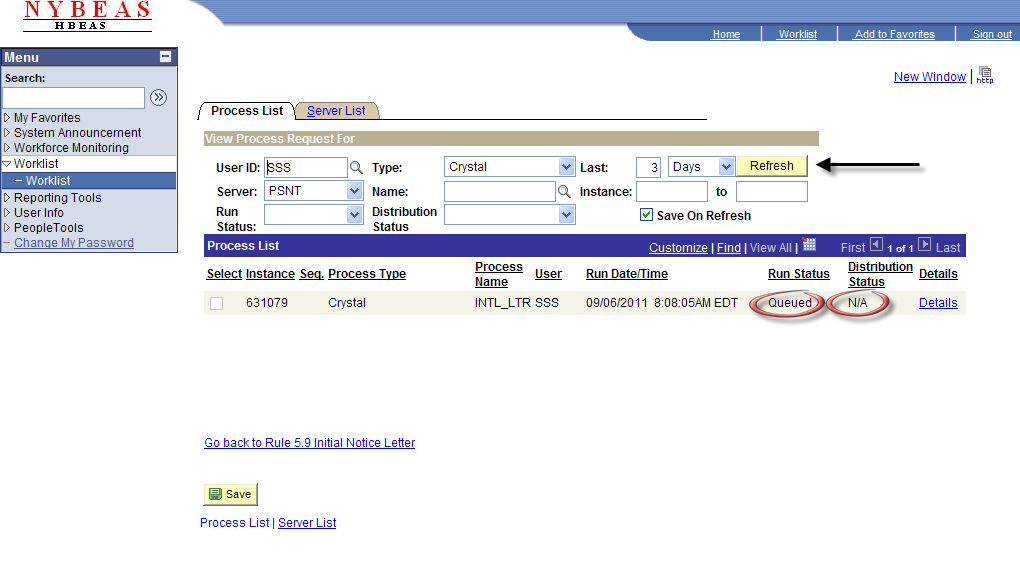 Once the Run Status displays Success and the Distribution Status displays Posted, click on Details.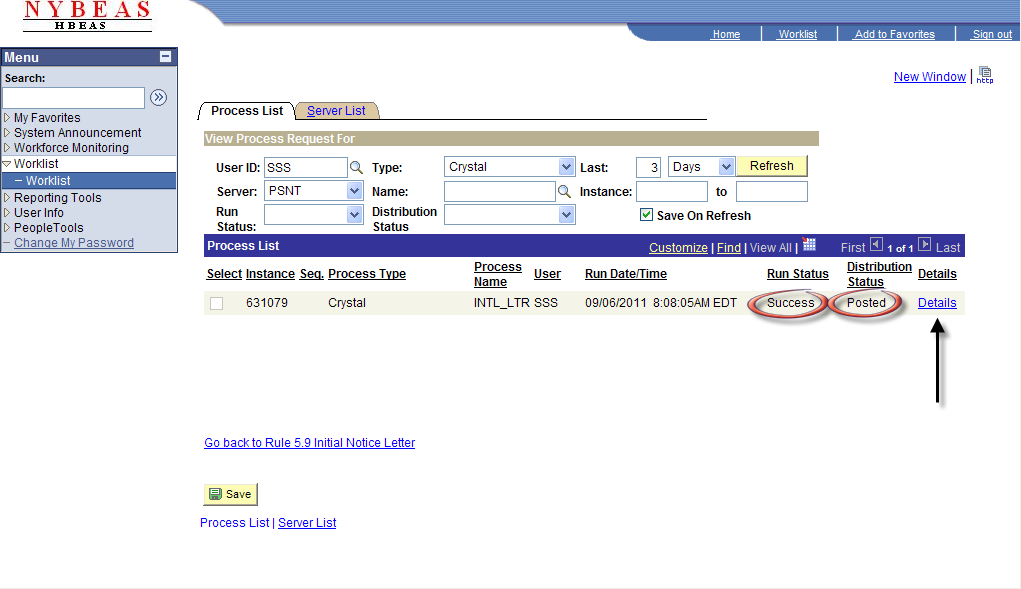 On the Process Detail page, click on View Log/Trace.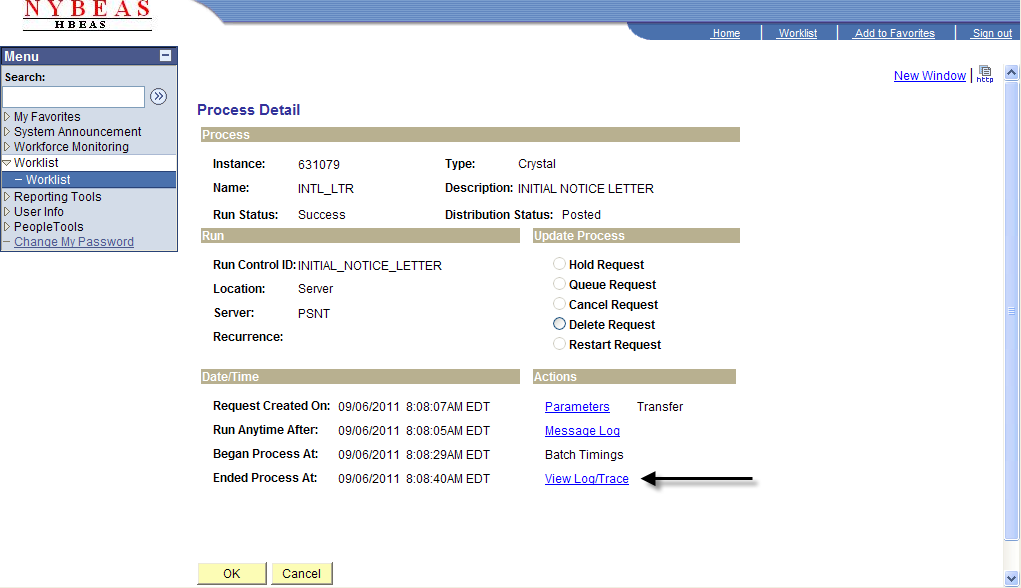 Click on the .PDF file under File List.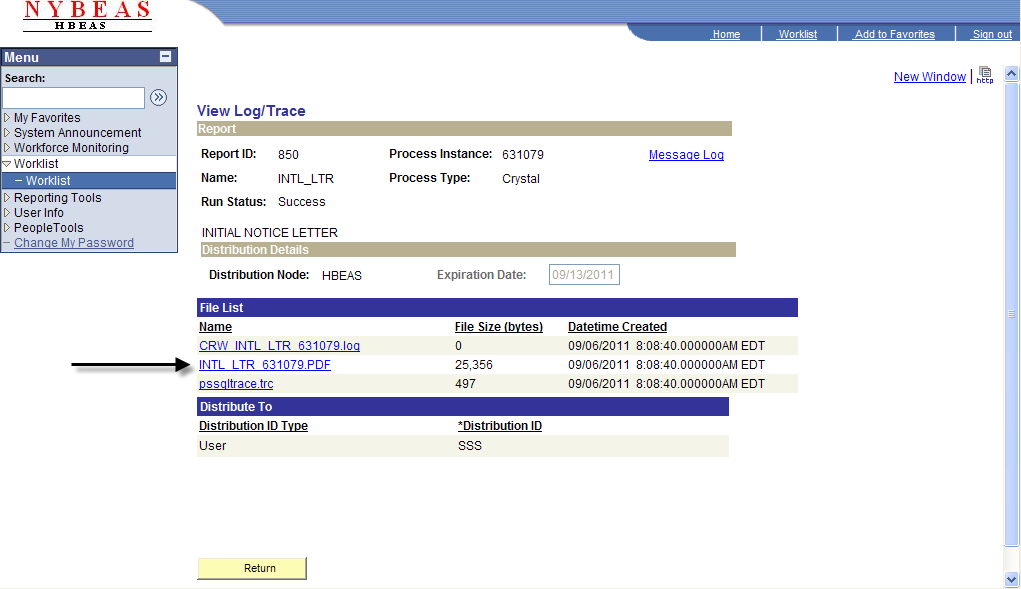 The Initial Letter will open in Acrobat/Adobe Reader for viewing. Click on the Printer icon at the top of the page to the print the letter.