ARS Online Manual
C2 Reminder Process - Worklist
The C2 Reminder Process business process displays employee incidents that meet the FROI (C-2) reportable criteria (at least one full shift or day missed and/or medical treatment), but no FROI (C-2) has been sent.
To display all worklist items for the C2 Reminder Process business process, click on the Detail button next to C2 Reminder Process.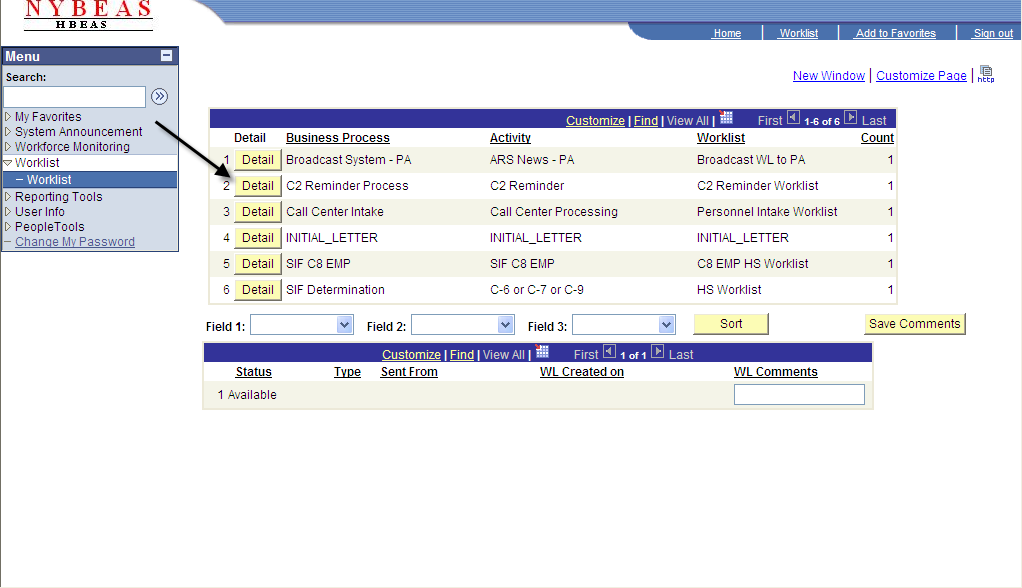 Click Work It to review the new incident.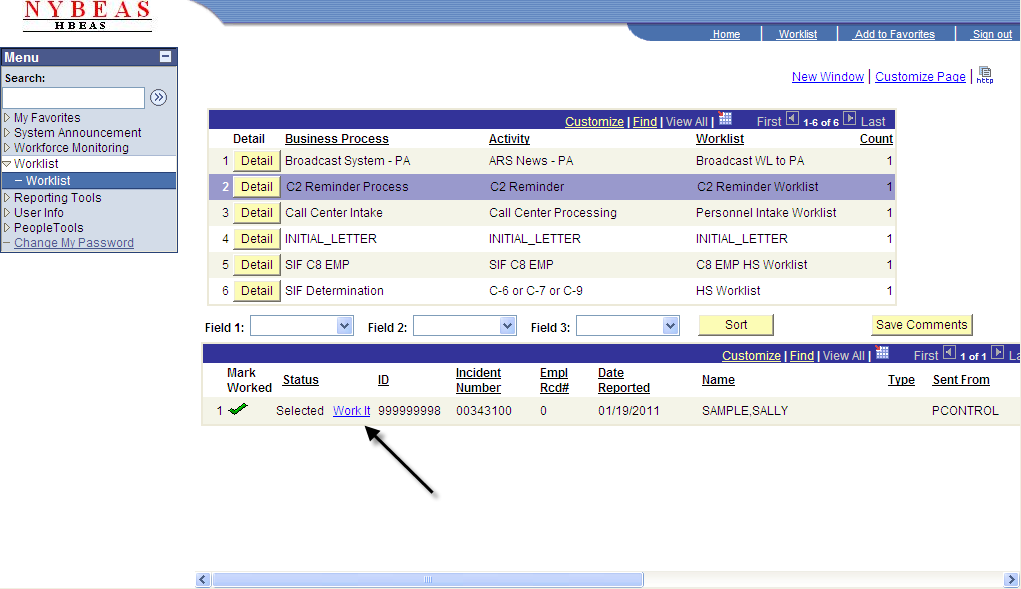 Click the checkbox "to work the incident", then Save.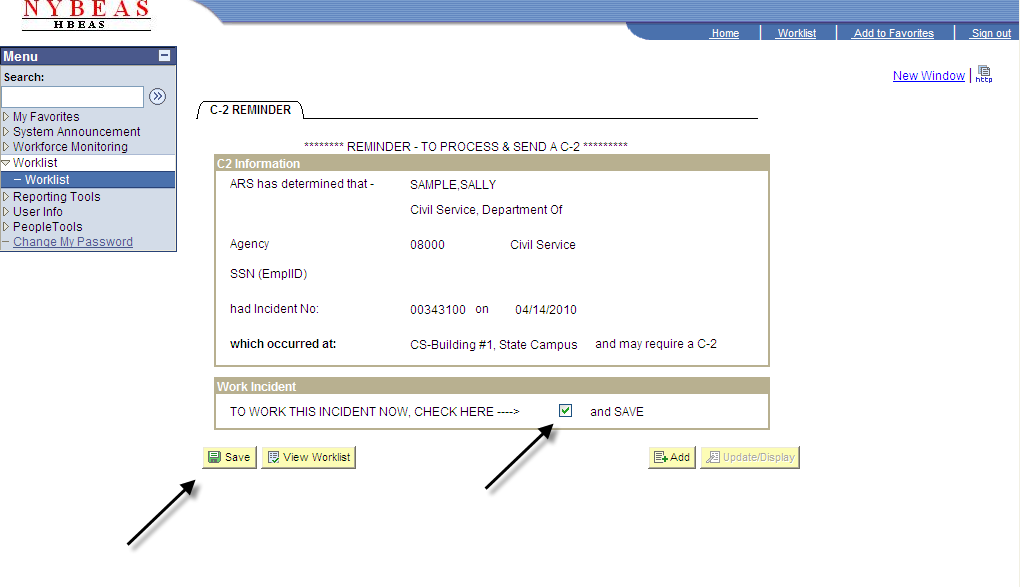 You will automatically be forwarded to the Injury/Illness component of ARS. A FROI (C-2) can be sent from this area if it is required. Refer to the Injury/Illness section of this of manual for detailed instruction on entering incident information and completing the FROI (C-2) process.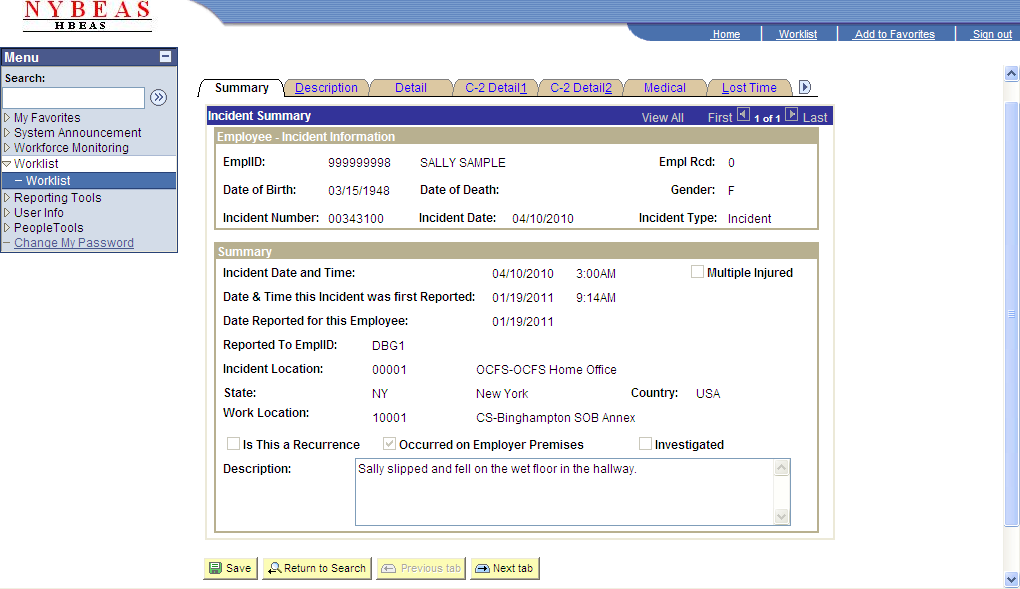 Once the FROI (C-2) has been sent, click the Remove from Personnel's Worklist checkbox and then Save on the Personnel page of the incident to automatically remove the incident's Call Center Intake item from all ARS user's worklists.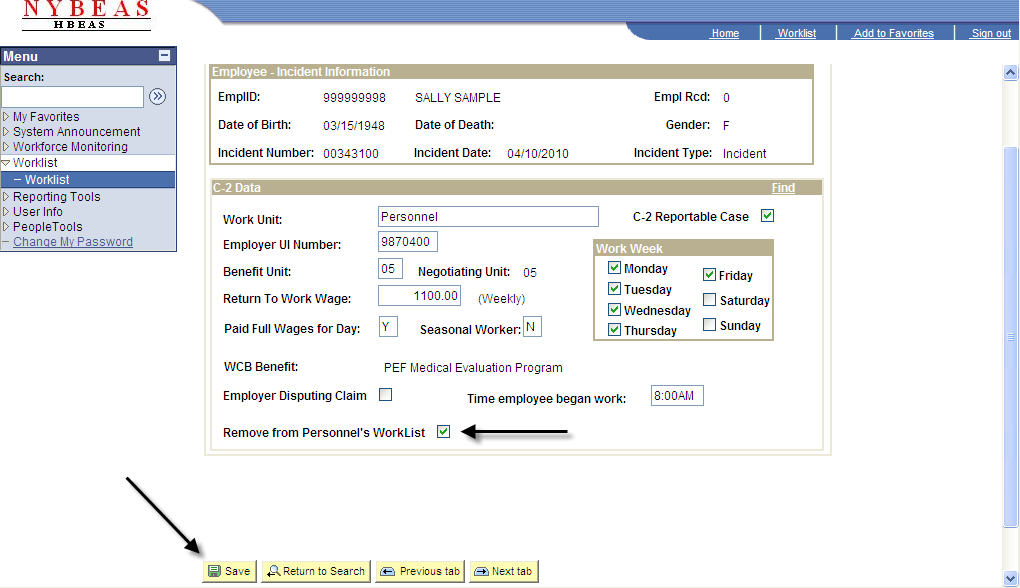 **Note** Removing an item from the Worklist will not delete the incident from the ARS database.
The incident's worklist item can also be deleted within the worklist by hovering your mouse's cursor over the green checkmark icon under Mark Worked.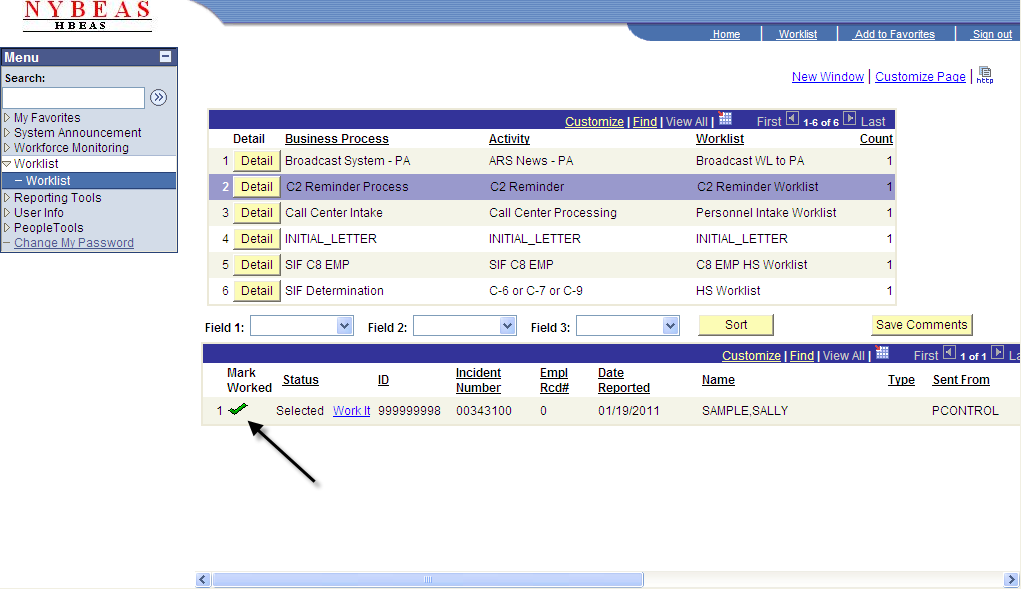 When the green checkmark icon turns to a red X icon, single click on the X.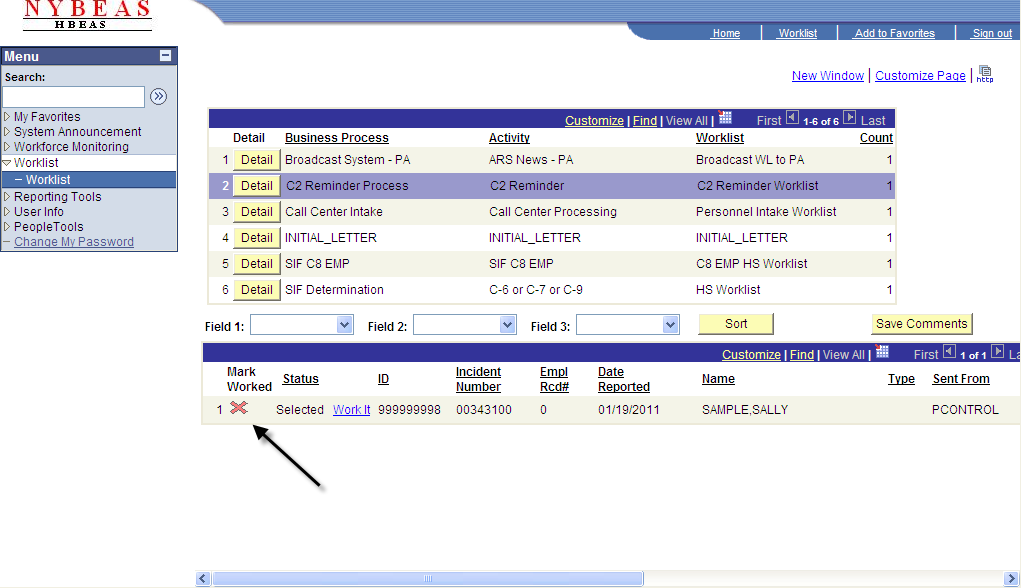 In the event that a C2 Reminder Process worklist item is removed from the Worklist, it may be retrieved by clicking on the folder labeled ARS Setup within Workforce Monitoring.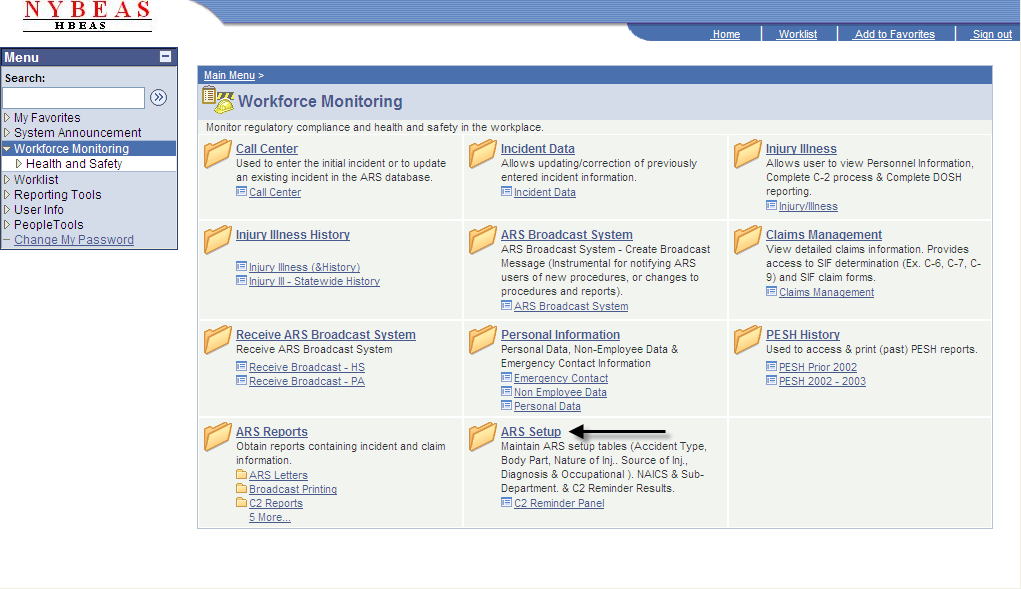 Next, click on C2 Reminder Panel.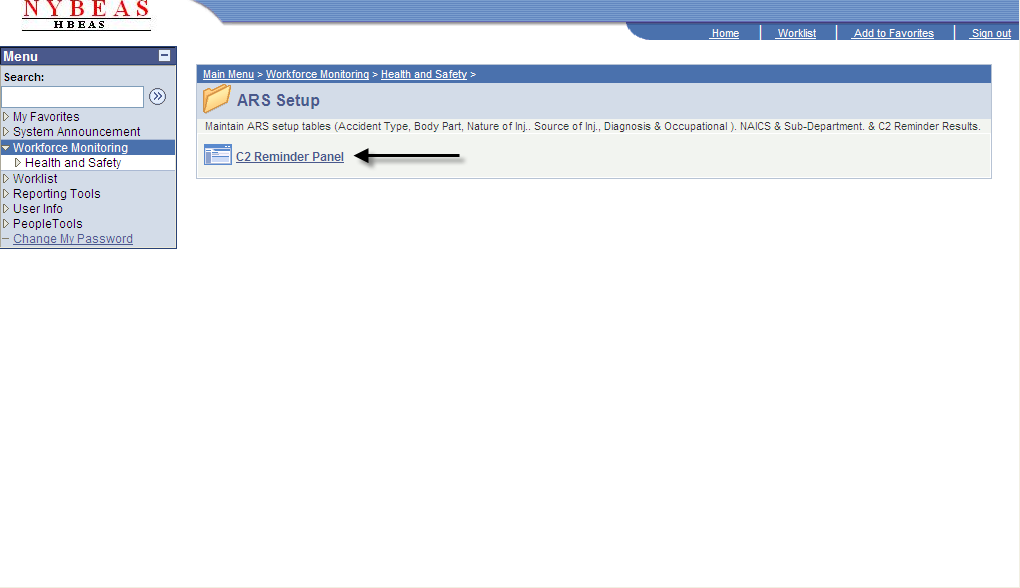 Enter the EmplID number or the Incident Number and click Search.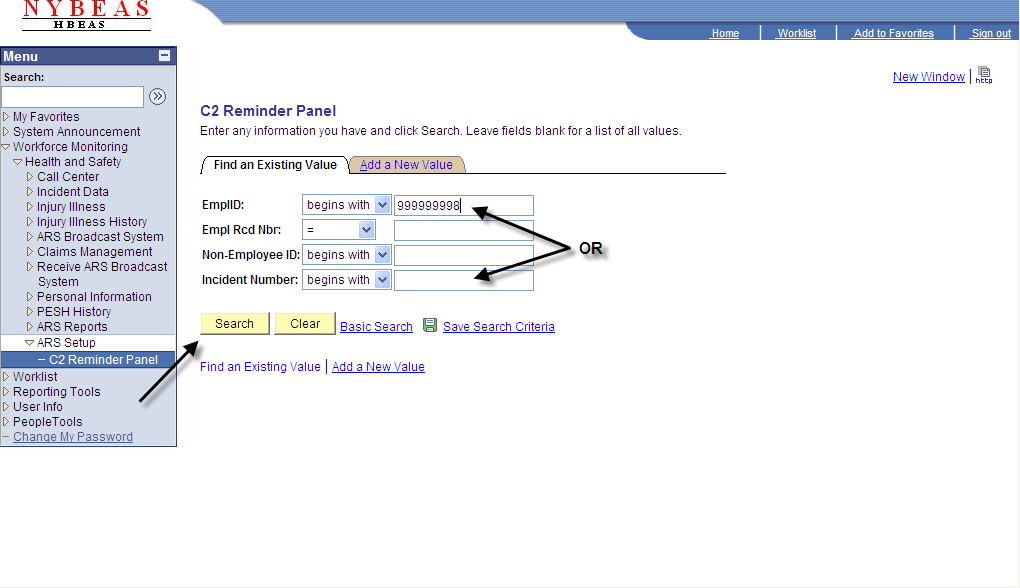 The C-2 Reminder panel will appear. Follow the instructions above to "work" the incident.