ARS Online Manual
Summary
After selecting the correct Incident Number, the Summary page of Injury/Illness will appear. The Summary page acts as a quick reference report of the ARS incident. Data cannot be edited on this panel, but should be reviewed for accuracy.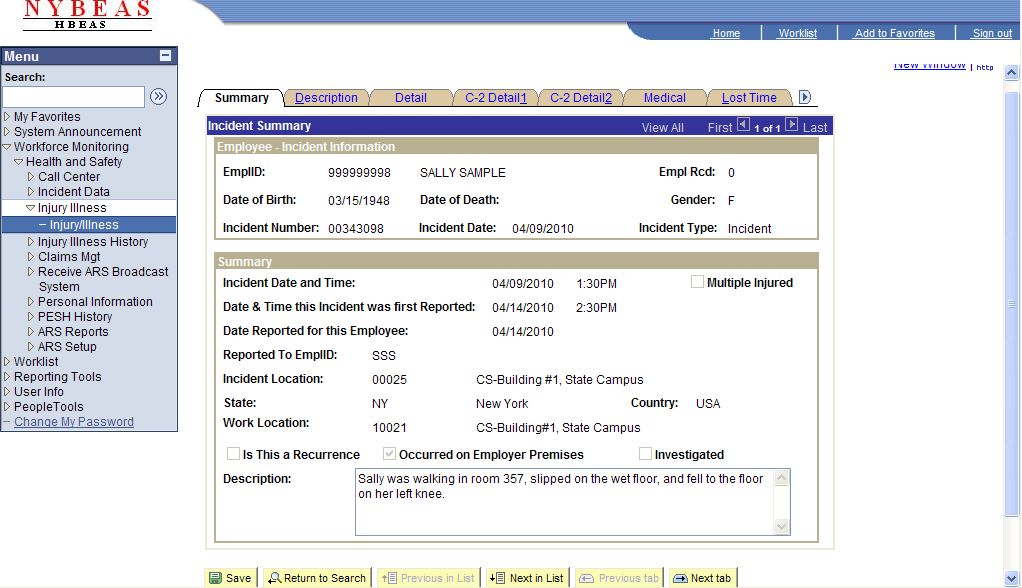 **Note** When navigating through all the Injury/Illness pages, be sure to check all previously entered information for accuracy and correct formatting.
Once the Summary page has been reviewed for accuracy, select the Description page to the right of Summary.